This website and its content are not intended to provide professional or financial advice. The views expressed here are based solely on the writer's opinion, research, and personal experience, and should not be taken as factual information. The author is not a financial advisor and lacks relevant certifications in that regard. We highly recommend consulting a qualified financial advisor before making any investment decisions, as the information presented on this site is general in nature and may not be tailored to individual needs or circumstances.
Investing in global financial markets, especially in these turbulent times is a challenging task, indeed. Even more so it is for those with little or no investing experience under their belt. Therefore, understanding the whole process, including the risks related to trading bonds, stocks, currencies, commodities or derivative instruments, is fundamental to success at the end of the day. There are many aspects and complexities requiring proper attention before acquiring any of the above-mentioned asset classes.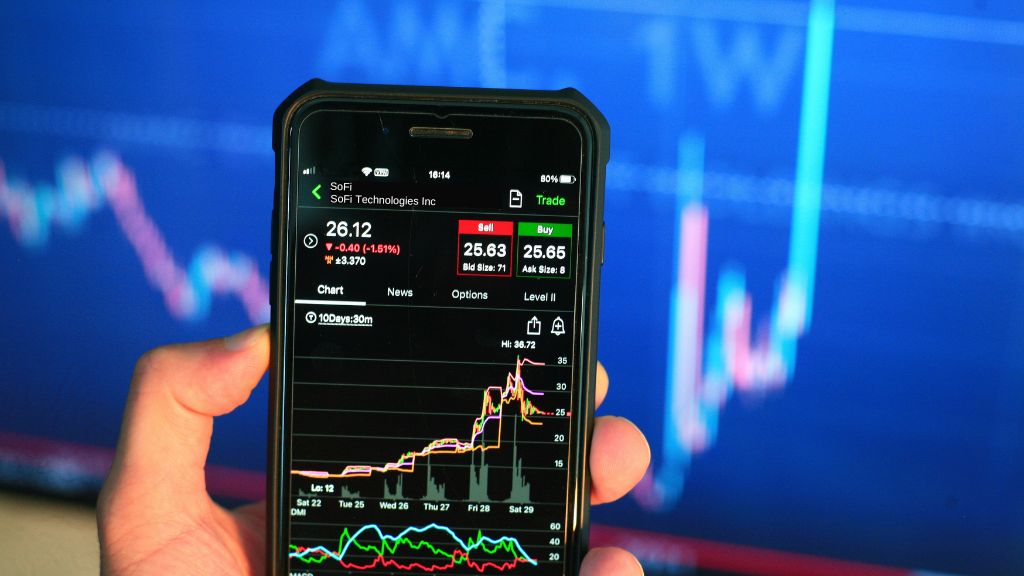 In this article, we will focus on SoFi Technologies Inc. (NASDAQ ticker: SOFI), which is a US company headquartered in San Francisco, California. It is a financial service provider, an online bank offering its clients a variety of financial products. It allows its users to borrow, save, spend, invest, and more. SoFi was founded in 2011 by four students who met at Stanford Business School, having the initial purpose of making student loans more affordable. Since then, the company has broadened its product range significantly, going beyond student and car loans, into mortgages and other personal loans, various types of refinancing products, as well as credit cards and investment solutions. Clients may use both SoFi's mobile app and the desktop version.
We will describe the acquisition process of SoFi Technologies Inc. shares in detail, walking you through the essentials, like creating and funding your brokerage account, and analyzing, ordering, and purchasing SOFI. Thus, you may gain an overview of the procedure, preparing for your investment in this stock.
The company and its stock
Starting our research into SoFi Technologies to understand how promising of an investment its stock might be, let's look at the main factors which could affect its financial performance and the share price. Like any other stock, SOFI is subject to the mainstream trends of the stock market. Down from its all-time high of USD 25.14 in January 2021 to its current level of USD 5.16 per share, analysts' price projections are ranging from USD 8.03 to USD 10.55 for SOFI in the coming 12 months.
In general, individual stocks, including this one, can be significantly impacted by the general performance of the financial markets. SoFi's financial reports, like its quarterly results and company news, are important influencing factors, too. Positive news, like solid earning reports or the introduction of new services, can move the price of SOFI up. Equally, unfavorable news may cause a decline in SOFI. To gain a better understanding of how SOFI is doing, it's critical to remain up to date on its products, competitive environment, financial results, and general news surrounding the company.
The product range of this online financial service provider is quite impressive as it covers most of the financial needs one could expect. The broad choice of financial instruments currently offered by SoFi to the clients is as follows:
Personal loans, student loans, home loans, and loan refinancing are all part of SoFi's lending services. Its loan portfolio totals over USD 6 billion, making SoFi one of the largest online lenders in the US. Its no-fee policy for loans supports its position as a first-choice lenders.
In 2018 SoFi introduced a new product – commission-free trading of stocks and ETFs under the name SoFi Invest and as of early 2022, it had over USD 0.5 billion under management. Additional services offered here include traditional as well as alternative retirement accounts.
In early 2019 SoFi launched a partnership with Coinbase to offer cryptocurrency trading, offering Bitcoin, Ethereum, Litecoin, and other crypto assets to its US clients.
SoFi offers an online cash management account that also acts as a savings account. The funds of the users are protected by US deposit insurance through the FDIC. In 2020, the online lender launched a partnership with Samsung Pay, producing a digital and physical debit card. Later in the year, SoFi launched its first credit card.
Credit scoring and budgeting
SoFi Relay, a credit score monitoring and budgeting tool, is available to anyone who registers a free SoFi account. The service allows users to track their money in bank accounts, credit cards, investments, and loan balances and transactions as well as to set financial goals.
SoFi has partnered with a few insurance companies, offering products such as life, car, home, renters, and other types of insurance.
SoFi established a partnership with Expedia, helping its users to save money and earn rewards while traveling. SoFi members benefit from discounts when booking hotels, flights, car rentals, and similar services via the SoFi Travel portal.
Turning to SoFi's most recent financial results – the company had a very robust performance for Q1, 2023. It generated net revenue of USD 472 Million which represents an increase of 43% year-on-year (YoY), delivering a record adjusted EBITDA of USD 76 million (up 772% YoY). The platform also achieved strong YoY growth in both new customers and utilization of its products. It added over 430,000 new users, reaching 5.7 million.

Finally, while considering an investment move, we need to look at the industry trends. The FinTech sector is on track for fast growth, due to multiple factors. First, the Covid pandemic and lockdowns forced an acceleration towards shifting many areas of our lives online, including financial services. Meanwhile, innovations and the development of new technologies strongly support that trend, which Millennials and Gen Z are more adaptive in taking on. Finally, the recent revolutionary breakthroughs in the areas of AI and ML are expected to play a role in further accelerating the use of more high-tech solutions in financial services as well.
Finding the suitable brokerage account
Importantly, the first step for any beginner interested in trading stocks like SOFI is finding the right brokerage account. Opening and funding such an account, anyone may buy and sell assets like company shares, bonds, but also mutual funds, derivatives, etc. There are a few things to keep an eye on when choosing a brokerage account to trade SOFI or other stocks, particularly:
Availability of multiple asset classes for trading,
Fees and commissions to be paid,
Access to multiple exchanges,
Quality of customer service and user experiences.
The choice of brokerage platform should be made upon analyzing the above aspects to your satisfaction. Especially if you intend to apply it for a long while, the service should ideally be simple and intuitive in use, with features like real-time quotes, customizable dashboards, and advanced charting tools that can help you make more informed trading decisions.
Funding the account, trading, and portfolio monitoring
Once your account is verified by the respective platform and before you place the first trade, your new account needs to be funded by a normal money transfer from your bank. Alternatively linking a debit or credit card might be an option, if permitted by the brokerage platform of your choice.
The next step would be finding the stock you wish to acquire. You may do so by typing the company's name or simply SOFI as its stock ticker. Once you found it, you need to prepare your order for placement, indicating the number of shares you intend to trade, and the type of order explained below. Additionally, the duration of your order should also be defined, which can be either a day, a good-till-canceled (GTC), or an order expiring on a specific date you can add.
After that, to purchase SOFI shares or any others, you may move forward by placing one of the most common two order types:
market order,
limit order.
In case of a market order, you will buy (or sell) it at the current per-unit price offered by the market. The main advantage of this order type is that its execution usually takes seconds, rarely longer. However, due to market fluctuations, you may pay a different price compared to what you intended. When choosing the limit order, you remain in charge of defining the price you anticipate paying, however, it may take longer or even not be fulfilled at all, if SOFI's share price doesn't match your indication.
Once you have filled in all the required fields, you may wish to check your order before authorizing it and then finally proceed with the placement. Your order will be submitted to the respective stock exchange for execution, upon which you will be duly notified.
As with any other investment activity, trading SOFI carries multiple risks, hence any interested investor must conduct her/his proper due diligence before initiating the purchase. It's therefore emphasized that you should research that or talk to a financial professional before making such decisions.
Finally, your investment journey doesn't end with completing the trade as described above. On the contrary, it's just begun, so you should constantly keep watching the performance of your portfolio. Following the market and company news is an important part of tracking your investment, such as SOFI or any other. You'd be up to date with changes like the launch of new services, changes in the numbers of active users or utilization of products, top management appointments, etc. as these may impact the share price of SOFI. To receive real-time updates about stock price movements and other major events, you may set up alerts and notifications on your brokerage account or other platforms you may wish to use for monitoring your investments.
Where to invest Packers Stocks
Investing in SoFi stock can be an attractive option for some investors, but the process may seem complex and daunting. Many individuals shy away from investing in SoFi stock due to the perceived challenges and difficulties involved. The search for a suitable brokerage firm can be time-consuming and overwhelming, with lengthy sign-up procedures adding to the frustration.
Fortunately, the emergence of online brokers like eToro has simplified the process and made investing in SoFi stock more accessible to the masses. eToro's user-friendly approach to investing has contributed to its increasing popularity among investors.
One of the notable advantages of using eToro is its emphasis on providing a seamless and hassle-free investment experience. As a result, the platform offers a streamlined registration process that is easy to navigate.
In summary, while investing in SoFi stock may appear daunting, online brokers such as eToro have made it more convenient. With a simplified account registration process and a focus on user experience, investing in SoFi stock is now easier than ever before.
To open an account on eToro, follow these steps:
Step 1: Open an Account
Visit eToro's homepage and click on the "Sign Up" button. Provide your name, email address, and password. Alternatively, you can sign up using your Facebook or Google account.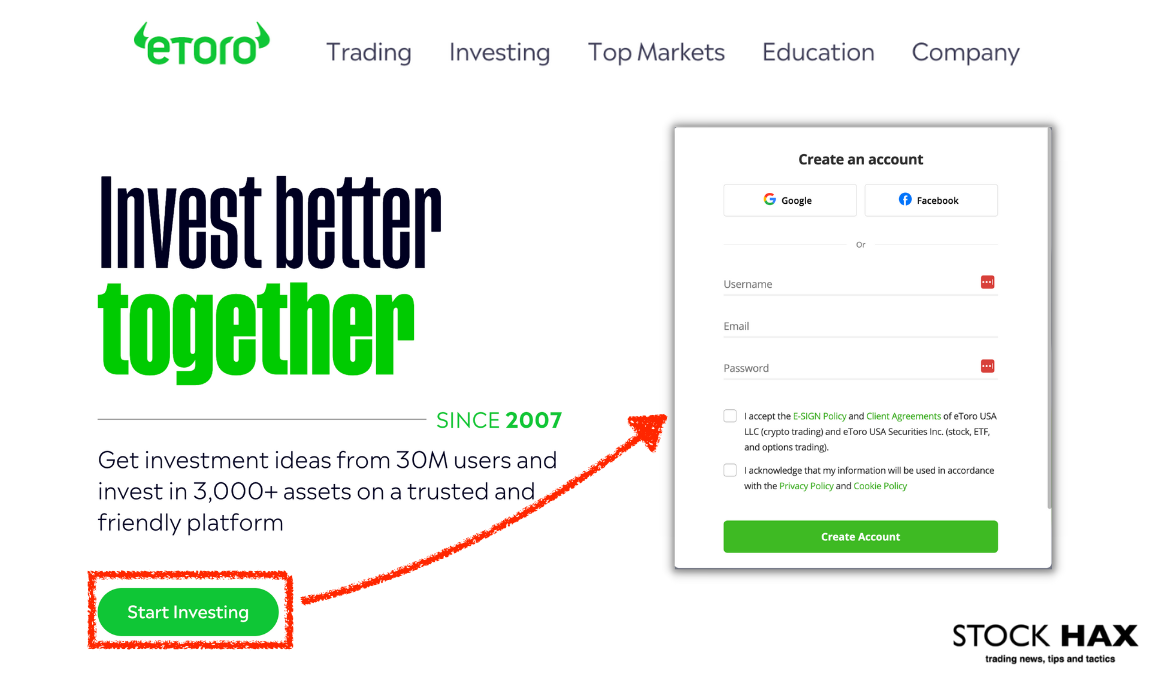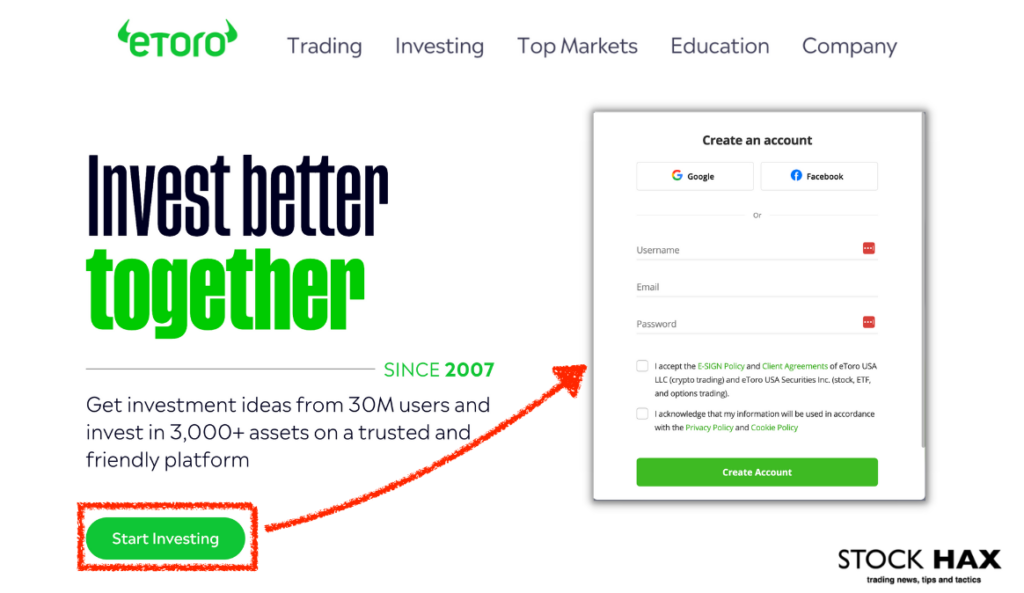 Step 2: Upload ID
To ensure security, eToro requires you to upload a copy of your ID or passport for account verification. This is a standard procedure for all online brokers.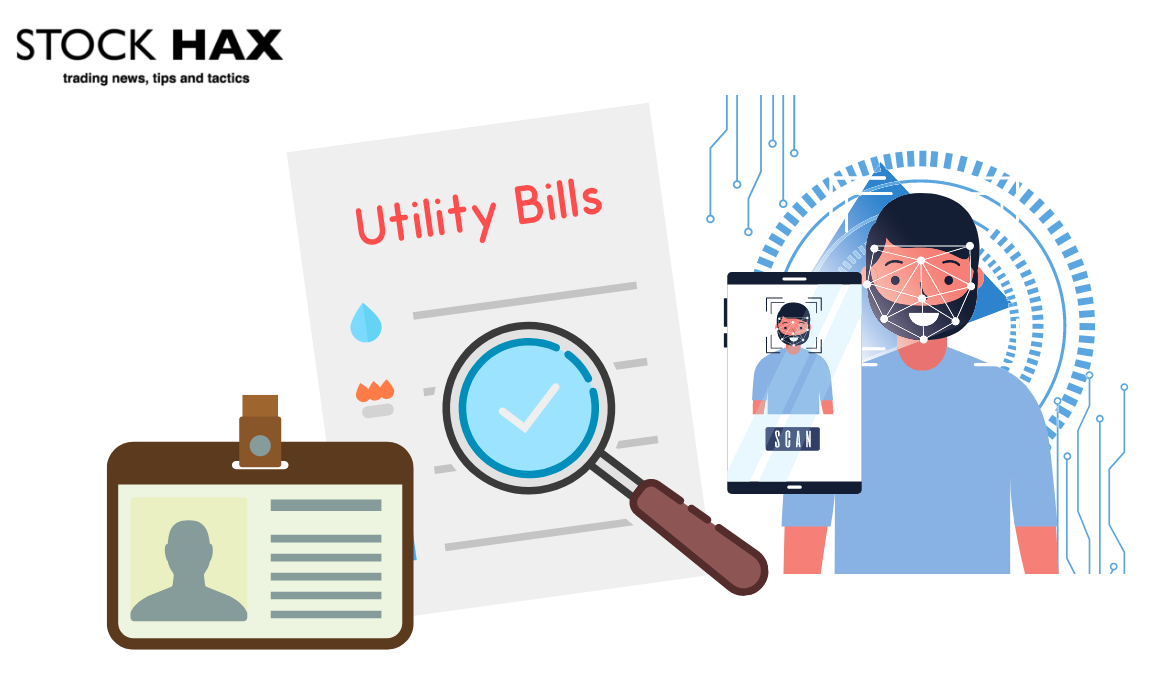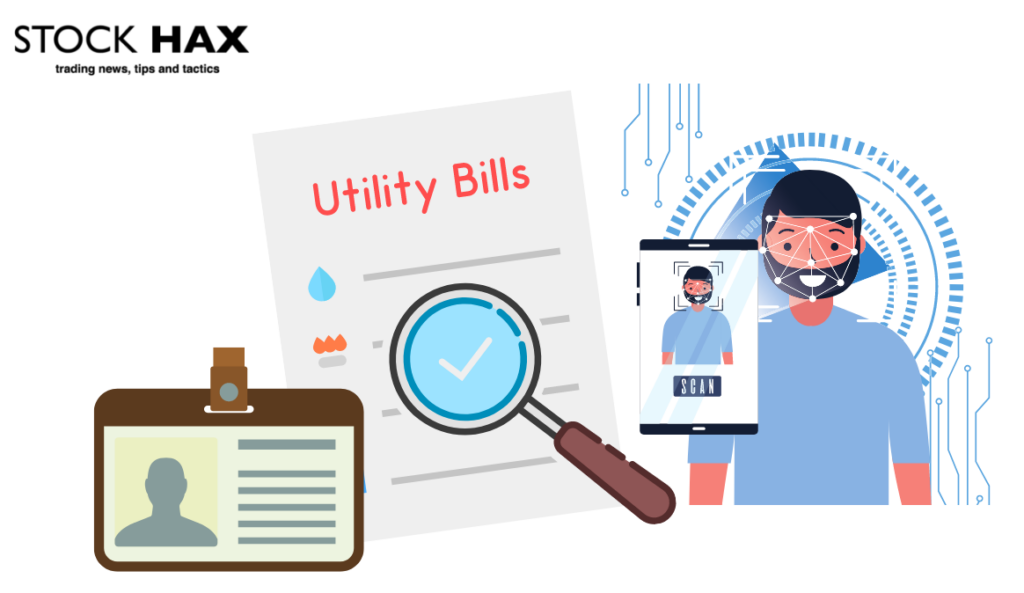 Step 3: Make a Deposit
After your account is verified, you can make a deposit using various payment methods, such as credit/debit card, bank transfer, PayPal, and more. The minimum deposit amount on eToro is $200. For traders from Poland, Czech Republic, Romania, Slovakia, and France, the first deposit amount is now $100.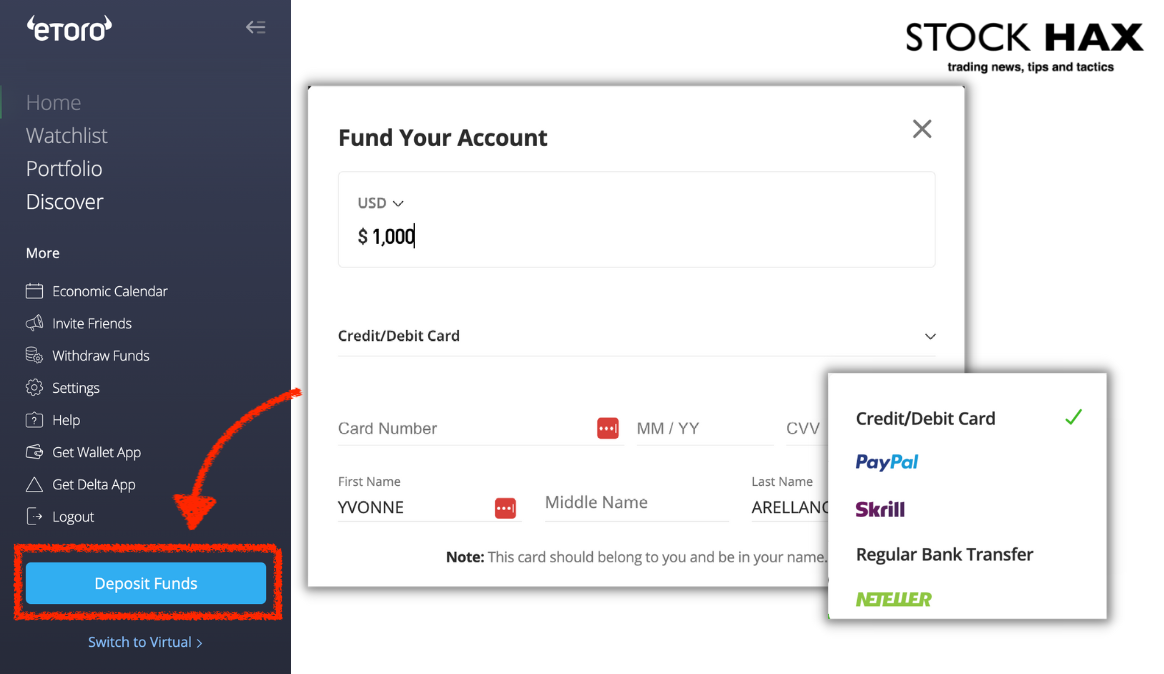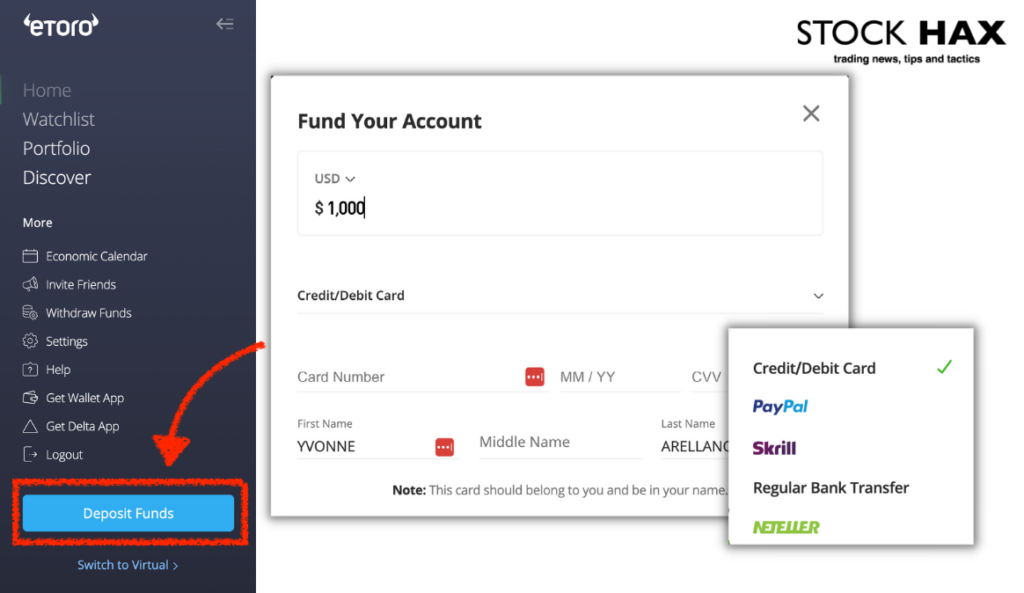 Step 4: Search for Packers
To find SoFi stock on the eToro platform, simply enter "SoFi" in the search bar located at the top of the page. A list of available SoFi stocks will appear.
Step 5: Invest Packers
Once you have identified the desired SoFi stock, click on the "Trade" button. Choose the amount you wish to invest, set your stop-loss and take-profit orders if necessary, and click "Open Trade" to complete the transaction.
That's it! By following these simple steps, you can easily invest in SoFi stock using eToro. Remember to conduct thorough research and invest wisely. Good luck!
Conclusion
As described in this article, it takes many steps towards realizing your intended investment – from looking into the business model of a company, understanding the industry trends to find a suitable broker, opening and funding an account, preparing and placing orders, and finally keeping an eye on your portfolio performance. These are all pieces of the investing puzzle; however, it takes extra effort when you start considering a purchase of SOFI or any other investment move. You can decide how many shares you'd like to acquire and when exactly to buy, hold, or sell them by conducting your due diligence and closely monitoring market movements and news on SOFI afterward.
So far, SoFi Technologies Inc. has demonstrated impressive growth in its business by continuously introducing attractive products for its member community, and by applying innovative, scalable, and customer-friendly services. SoFi's business looks to be well-positioned for long-term development in the future as it continues to grow into new markets and expand the range of its offerings. Therefore, as an equity investment, SOFI might be an interesting addition to growth or momentum-oriented investment portfolios, worth consideration.
At the end of the day, purchasing shares of SOFI or any other stock requires a disciplined approach to researching the company and its growth perspectives, as well as flexibility in adjusting to shifting market conditions. You may improve your chances of reaching your financial objectives and creating long-term wealth by staying well-informed and sticking to your investment strategy.
FAQ
When is SoFi expected to be profitable?
The company is expected to become profitable in the next three years. Its profitability estimates are based on faster than the US market's revenue growth. SoFi's revenues are expected to annually increase by 19.1%, whereas its home market will grow by a mere 7.3% per year.
How high is SoFi's debt?
SoFi Technologies Inc.'s long-term debt was around USD 5.49 billion by the end of fiscal year 2022, representing a YoY increase of 38.95% from the previous year.
How long does it take to prepare for investing on SoFi's platform?
Risk Disclaimer
StockHax strives to provide unbiased and reliable information on cryptocurrency, finance, trading, and stocks. However, we cannot provide financial advice and urge users to do their own research and due diligence.
Read More