This website and its content are not intended to provide professional or financial advice. The views expressed here are based solely on the writer's opinion, research, and personal experience, and should not be taken as factual information. The author is not a financial advisor and lacks relevant certifications in that regard. We highly recommend consulting a qualified financial advisor before making any investment decisions, as the information presented on this site is general in nature and may not be tailored to individual needs or circumstances.
Established in 1995, eBay is an international e-commerce platform with headquarters located in California. It started as a consumer-to-consumer auction service and rapidly expanded to emerge as a top global marketplace. The company was listed on the NASDAQ exchange in 1998 and attracted millions of investors who have since bought and traded its shares through trusted brokerage firms, mutual funds, and more.

Over the years eBay implemented a series of acquisitions and strategic measures to bolster its revenue, in turn divesting some of these acquisitions over time. E.g. eBay previously owned entities like PayPal, Skype, and Rent.com before eventually selling them. The platform recently launched a dedicated marketplace for the trading of Non-Fungible Tokens (NFTs).
.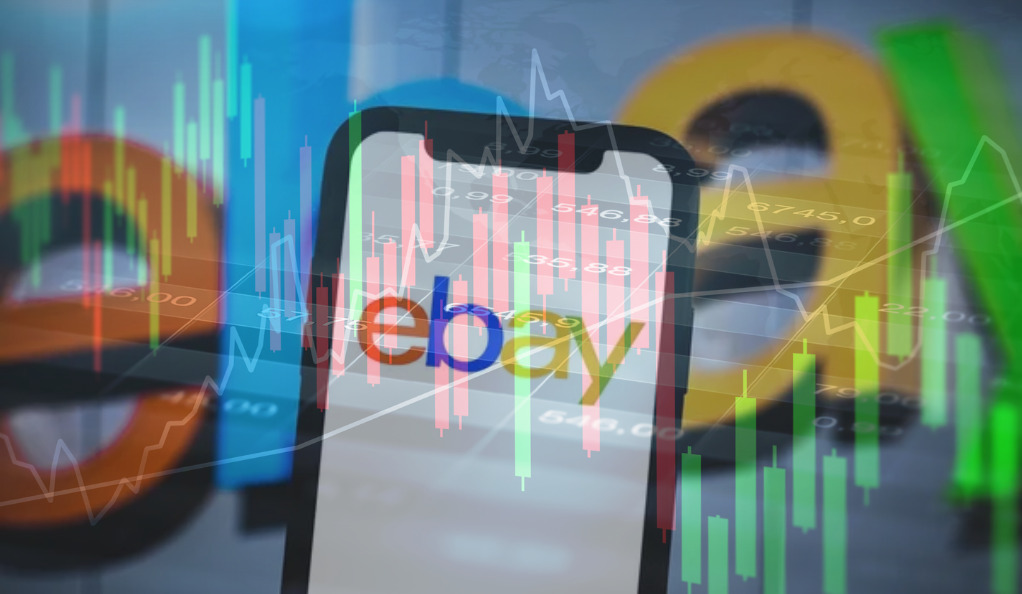 eBay Stock Key Features
A strong, established brand
History of Acquisitions and Divestitures
On a downward trend, but is now stable so could be a value buy
Still a leading B2C platform, but continues to face stiff competition
Pays a regular but modest dividend
eBay Stock Over the Years – Review
Due to stiff competition from Amazon and other retailers, eBay's stock price has been on a downward trend since the end 2021. Whilst it reached a high of over $80 per share in October 2021, it dropped to below $40 per share two years later. That was after significant stock price growth during the pandemic.
The eBay stock price was largely flat over the last year trading within the $40-$50 band. An overall slowdown in e-commerce growth has also contributed to eBay's average performance in 2022 and 2023, alongside concerns about eBay's ability to innovate and keep up with the changing retail landscape. There were also management missteps over the years, with some analysts thinking that the decision to spin off PayPal in 2015 was a mistake
eBay Stock in 2023
eBay's stock price has been trading somewhat flat in 2023, up about 9% – from $41.67 on Jan 1, 2023 to $45.47 on Jun 13. The company's earnings have been disappointing, with revenue and earnings per share both falling in the first quarter of 2023. There are a number of factors that have contributed to eBay's lack of stock growth, including increased competition from Amazon and other e-commerce platforms, as well as a slowdown in online shopping growth.
eBay Stock in 2022
eBay's stock price started the year at $64.82 per share and closed at $41.35 per share on 31 Dec 2021, a decline of 36%. The company's stock price has been on a steady decline throughout the year, with a few blips showing gains but nothing pointing to a steady gain in any of 2022.
eBay's stock price has been negatively impacted by a number of factors, including slowing revenue growth, rising costs, and increased competition from Amazon and other online retailers. eBay's costs have been rising in recent years, as the company has invested in new initiatives, such as its eBay for Business marketplace.
eBay Stock in 2021
2021 was a good year for eBay investors, as eBay's stock price started the year at $49.42 and closed at $64.49 on December 31, 2021. This represents a significant gain of 23% for the year. At one point during the year the stock traded consistently over $70 per share. The company's earnings per share for the year were $20.54, up 160.33% increase from the previous year. Despite reaching heights over $80 per share, overall growth in 2021 was more modest due to increased competition from other e-commerce platforms, such as Amazon and Walmart.
eBay Stock in 2020
eBay's stock price started off the year at $34.34 per share and closed at $48.41 per share on December 31, 2020, representing a gain of 40.9%. The company's stock price reached a high of $59.07 per share on July 10, 2020, and a low of $25.03 per share on March 23, 2020. eBay's strong stock performance in 2020 was due to a number of factors, including the company's focus on mobile and international markets, as well as the growth of its online marketplace.
eBay Stock in 2019
In 2019, eBay's stock price increased by 26.9%, from a close of $26.89 on December 31, 2018, to a close of $34.13 on December 31, 2019. The company's revenue for the year was $7.4 billion, largely unchanged from 2018. eBay's earnings per share for the year were $2.09, up 14% from 2018.
The company's stock price was boosted by a number of factors in 2019, including strong growth in its marketplace business, continued momentum in its mobile business, and the acquisition of StubHub.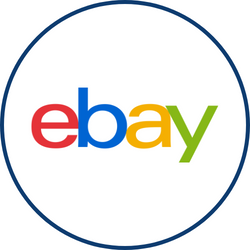 If you want to invest in NASDAQ-listed stocks, such as eBay, you can do it in several ways, each with unique benefits and risks. Direct investment is the first option. Simply buy eBay's shares directly via a brokerage account such as E*TRADE, RobinHood, IKBR and others. There are plenty of online brokers offering commission-free trades, making this a cost-effective choice. As a shareholder, you will then benefit from any increases in the stock's price and receive dividends.
Another option is to invest in a mutual fund that includes eBay as part of its portfolio. Mutual funds are pooled investment vehicles managed by professional fund managers, who diversify investments across multiple stocks, possibly including eBay. As an investor you buy units in the fund, benefit from diversification and professional management, but pay management fees in return. However, if it's eBay stock you wanted to own, you'd need to check that the mutual fund you invest in currently has a proportion of the fund in eBay stock.
Exchange-traded funds (ETFs) are similar to mutual funds but are traded on exchanges like individual stocks. ETFs can track specific indices, sectors, or investment themes. eBay is part of the NASDAQ 100 index so you need to buy a NASDAQ 100 ETF which effectively invests in eBay indirectly. ETFs offer some of the benefits of mutual funds but often have lower fees and more trading flexibility.
Investment clubs or crowdfunding platforms offer another route. These allow groups of individuals to pool their resources and invest together. If the club or platform decides to invest in eBay, even small investors can participate, which can be helpful if you only have a small sum to invest – and want to dip into the expertise of fellow amateur investors.
Expert investors can consider options and futures contracts as more sophisticated investment methods. These derivatives allow investors to speculate on eBay's future stock price, and there's the opportunity for very high returns, but it involves much higher risk and requires expert investment knowledge.
Another route would be through a personal finance platform with a robo-advisor, where automated, algorithm-driven financial planning services could advise you to invest in eBay within the diversified portfolios that they manage.
Each of these options gives you different levels of return and cost but there are also varying levels of risk and control. As an individual, you must consider your financial goals, risk tolerance, and investment knowledge before choosing the best method for you.
On eToro, you can buy eBay shares, or trade CFDs, copy successful traders, or practice risk-free with a virtual portfolio.
You can buy eBay shares via lots of different trading websites or online brokerages. But remember, you need to think about fees and taxes before you decide on a broker – and also consider the tools on offer. We'll use eToro as an example.
Step 1: Open an Account
First, head over to the eToro homepage and hit the Sign-up button. The registration page will pop up, just enter your name, email, and password. Or if you prefer you can also set up your profile using your Facebook or Google account.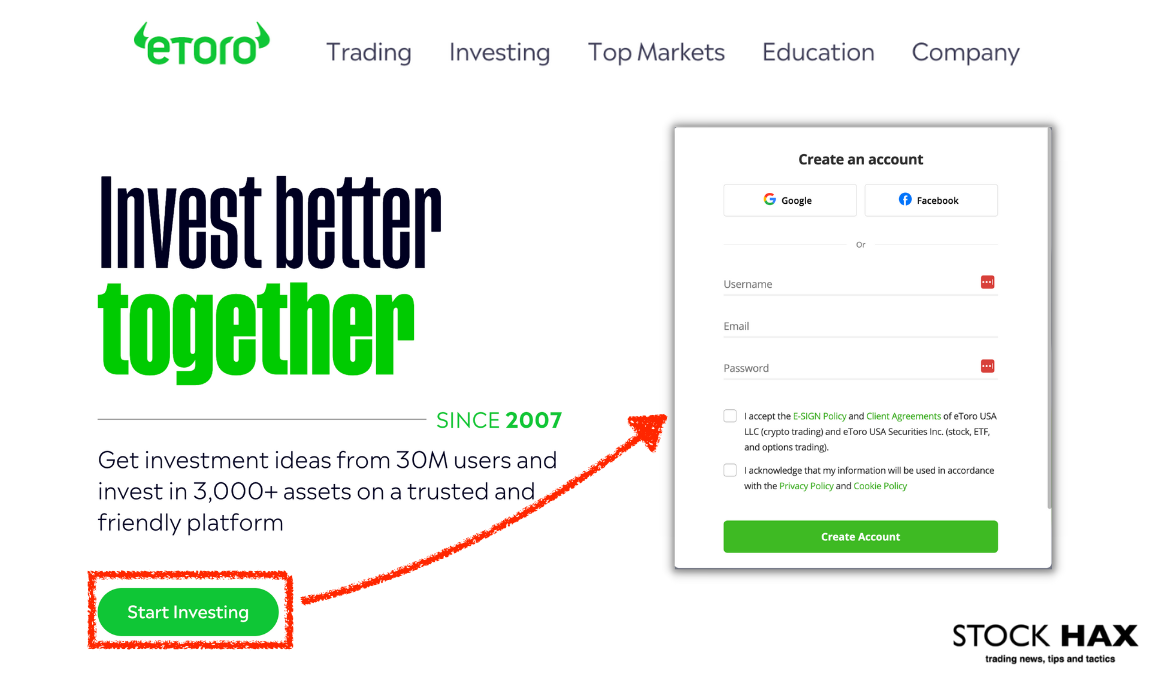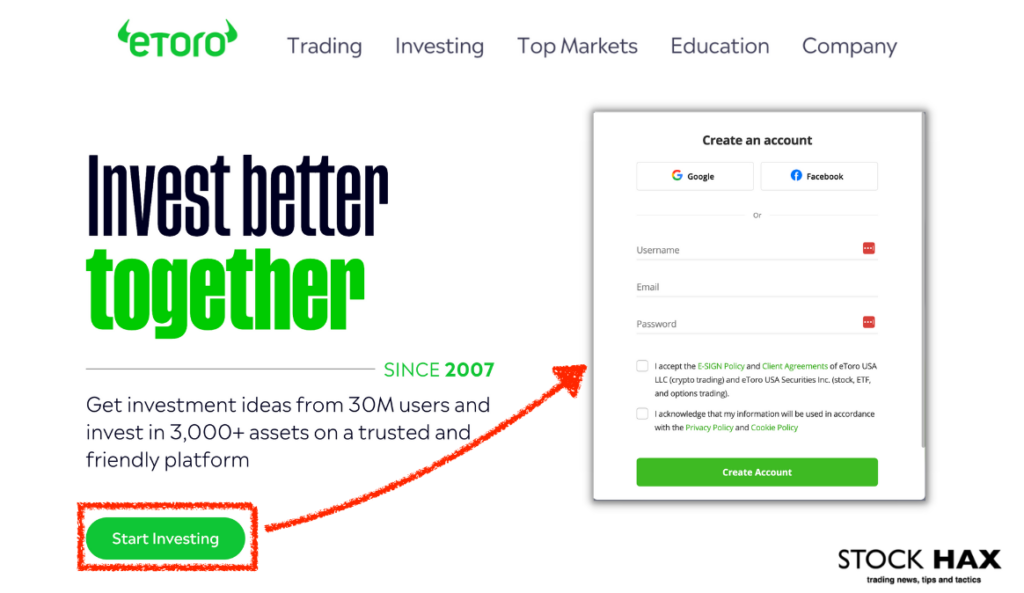 Step 2: Upload ID
In this step, you'll need to confirm your identity. You are obliged to provide documents as proof of identity (POI) and proof of address (POA). Your POI can take the form of an identification card, passport, or driver's license. The POA should contain your complete name, residential address, and the date it was issued. It's crucial to note that the POA document must have been issued no more than three months ago.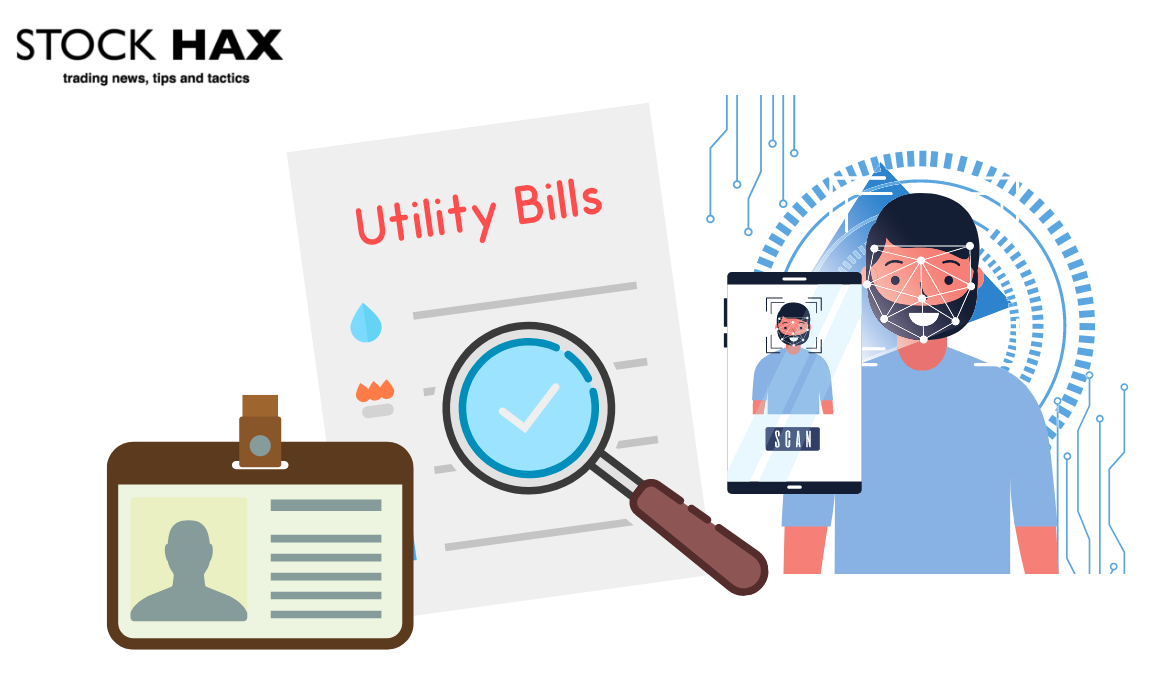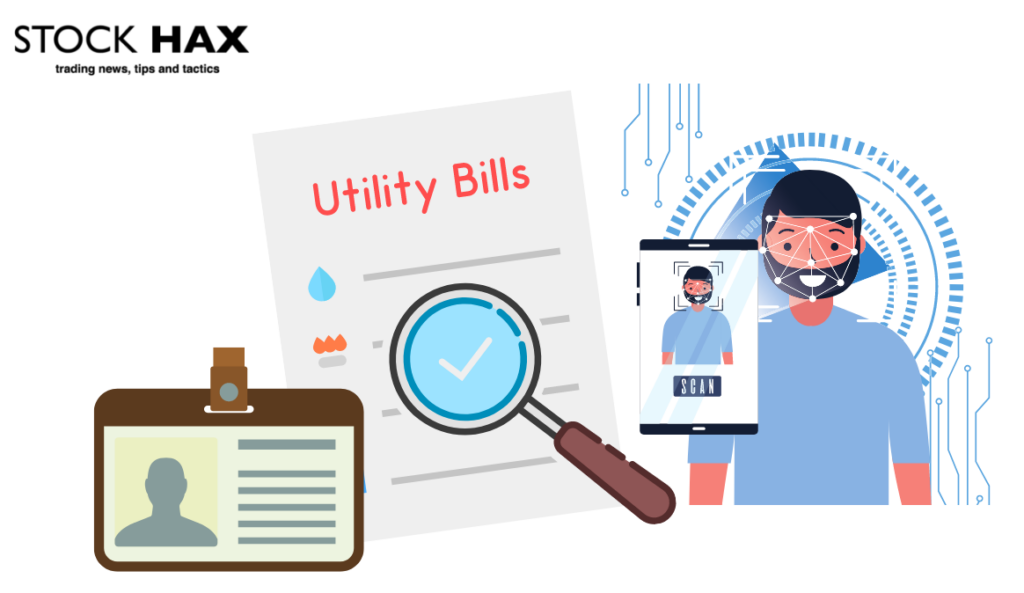 Step 3: Make a Deposit
Once the verification of your account is completed you need to add funds to your profile to start buying eBay shares. This can be done by navigating to eToro's menu and selecting the 'Deposit Funds' option. You can then choose the sum you wish to deposit towards purchasing eBay stocks, as well as the preferred payment method.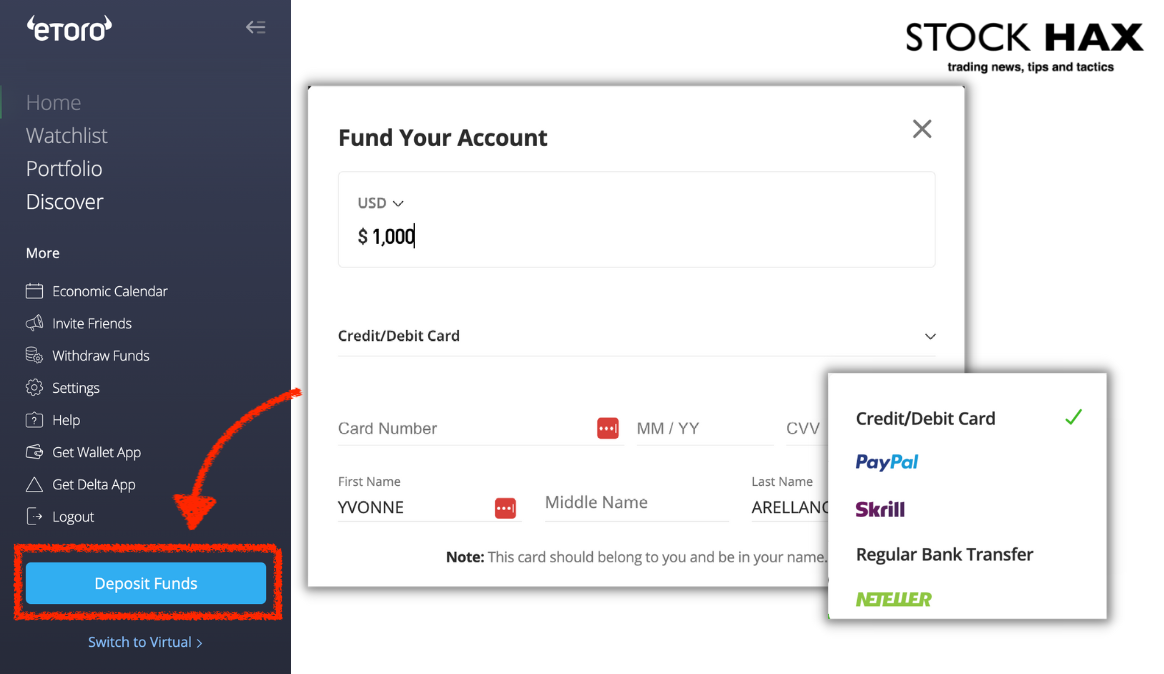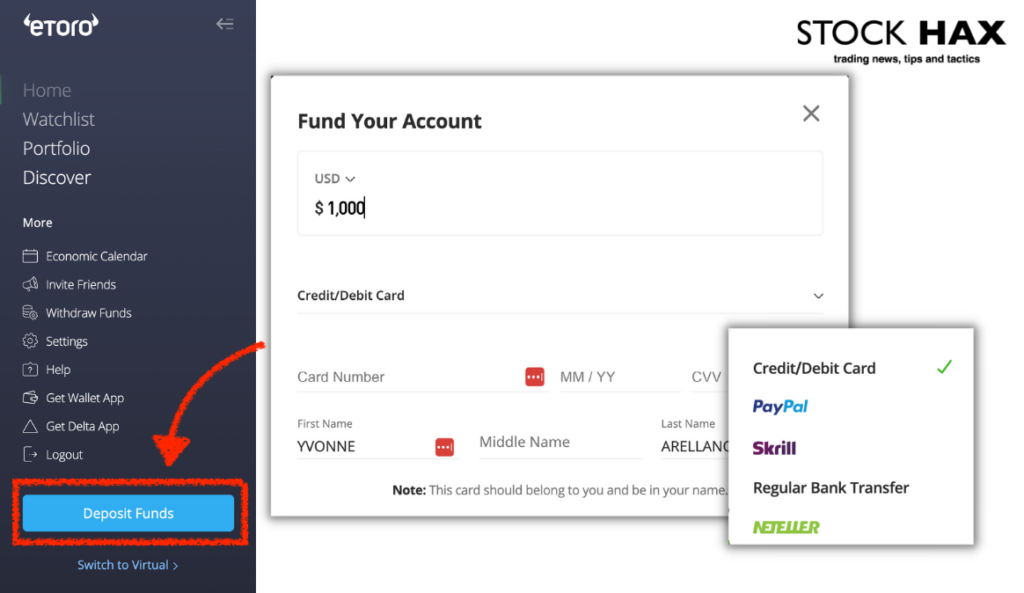 Step 4: Search for eBay
To find eBay shares, enter 'eBay' into the search bar. PS: if you're ever uncertain about the stock's ticker symbol, you can simply input the initial letters. The eToro platform is user-friendly and will quickly present the most relevant results.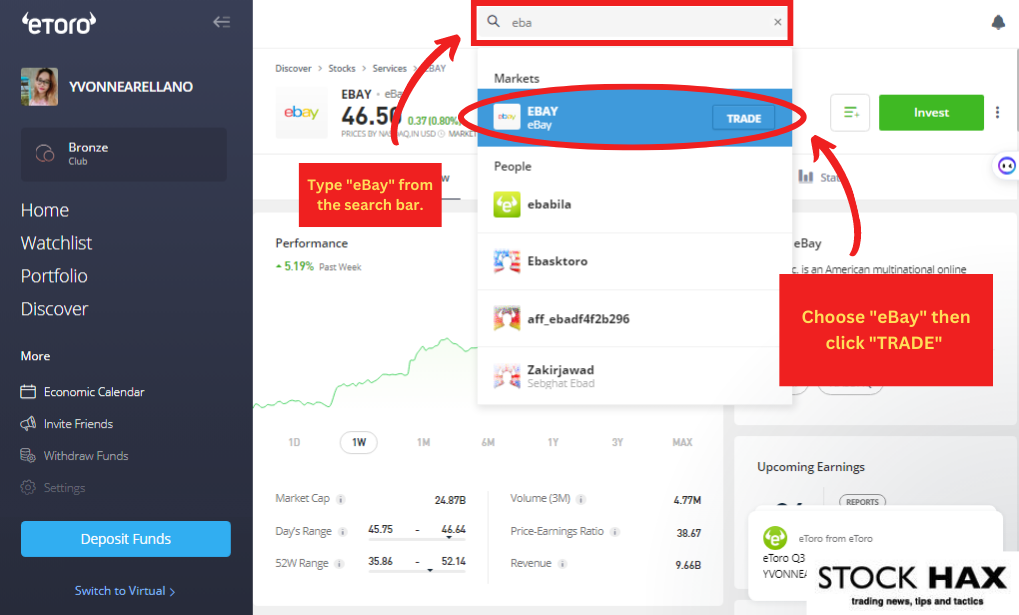 Step 5: Invest in eBay
Once you've picked eBay it's simple to invest via eToro. Click on the Invest button, and you have the option to decide the sum of money to allocate or the number of eBay shares to buy. Upon completion of this process, you'll find your newly obtained eBay shares reflected in your portfolio.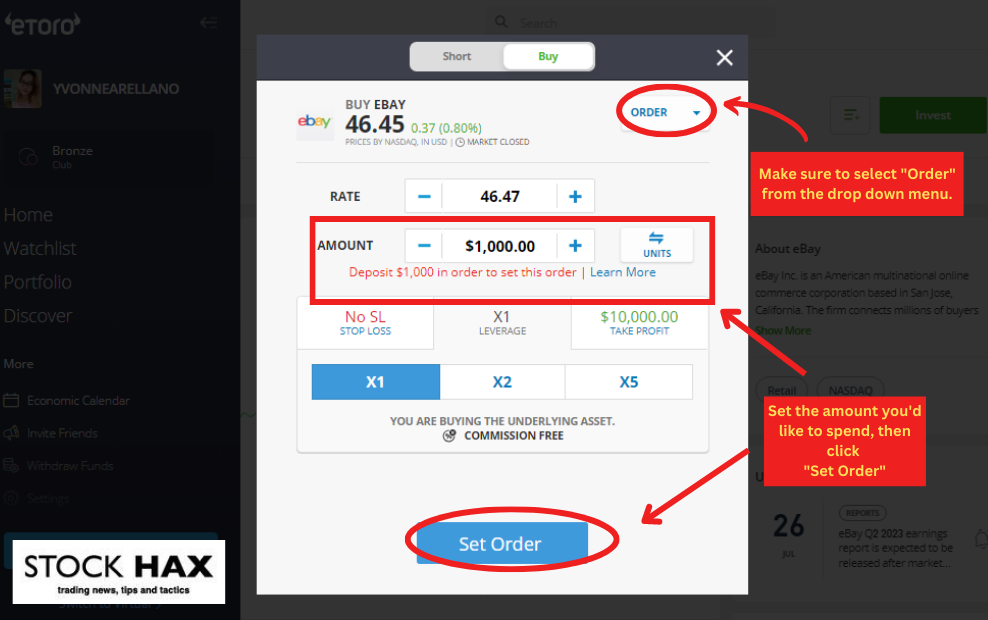 Summary
Investing in eBay shares has become accessible for anyone through platforms like eToro. Last year, eBay shares have traded flat which reflects the company's overall performance over recent years which has been affected by various factors such as increased competition from e-commerce giants like Amazon, slowing growth rates, and management decisions.
In 2023, eBay's stock didn't show much growth, primarily due to competition and a slowdown in online shopping growth. That said, the company's shares showed stretches strong growth in the recent past. For that reason eBay may currently be a value buy, depending on your reading of the economy, and eBay's prospects compared to its competitors.
FAQ
Is eBay stock dividend?
Yes, the eBay stock pays dividends. The company has paid a quarterly dividend every quarter since 2005. The most recent dividend was paid on June 15, 2023, and was for $0.25 per share. The ex-dividend date for the next dividend is June 30, 2023. This means that if you purchase eBay stock on or before June 30, 2023, you will be eligible to receive the next dividend payment.

The dividend yield for eBay stock is currently 2.21%. This means that for every $100 you invest in eBay stock, you will receive $2.21 in dividends each year.

It is important to note that dividend payments are not guaranteed. A company like eBay can choose to stop paying dividends at any time, and they can also change the amount of the dividend. If you are considering investing in eBay stock for the dividend, you should carefully consider the company's financial situation and its dividend history.
What led to PayPal's separation from eBay, and what were the reactions?
In July 2015, following persistent pressure from activist investor Carl Icahn to separate its Paypal platform, eBay gave in and let go of the well-known payments business after more than a year of negotiations.

Starting from July, Paypal initiated its trade operations as an autonomous entity. The spinoff was predominantly seen as a positive move by Wall Street, but there was a worry among many investors that eBay's sluggish growth might deteriorate further now that the popular and quickly-expanding payments platform had been jettisoned.
What are the main risks associated with investing in eBay stock?
The main risks associated with investing in eBay stock include competition from other online marketplaces, such as Amazon and Etsy. In a difficult economy, eBay could also suffer from slowing growth in the e-commerce market.

Changes in consumer behaviour, such as a shift to online shopping should help eBay, but only if it can capture the market share from its competitors. Regulatory changes, such as new taxes or tariffs on imported goods, can also affect eBay's business.
What are some reasons to consider when deciding to invest in eBay stock?
There are a few things you can think about that make eBay stock worth investing in. The company has a strong brand and a large user base, it's one of the original internet companies, and decades later it's still here. eBay generates a steady stream of revenue from its marketplace fees. It has a good dividend yield, even if it's not exceptional.

But there are some points of concern you should think about. The company is facing increasing competition from other online marketplaces, and its growth has been slowing in recent years. eBay is also arguably a cyclical business, which means that its profits can be volatile.
Risk Disclaimer
StockHax strives to provide unbiased and reliable information on cryptocurrency, finance, trading, and stocks. However, we cannot provide financial advice and urge users to do their own research and due diligence.
Read More