This website and its content are not intended to provide professional or financial advice. The views expressed here are based solely on the writer's opinion, research, and personal experience, and should not be taken as factual information. The author is not a financial advisor and lacks relevant certifications in that regard. We highly recommend consulting a qualified financial advisor before making any investment decisions, as the information presented on this site is general in nature and may not be tailored to individual needs or circumstances.
Apple Inc. is the popular tech company behind the creation of Mac and iPhone. But the company is more than this. Founded in 1976, this company focused on the creation of a brand that could help people to see and use computers differently, has expanded over time to offer mobile and smart devices, software and operating systems, wearables, cloud and gaming services, streaming services and more.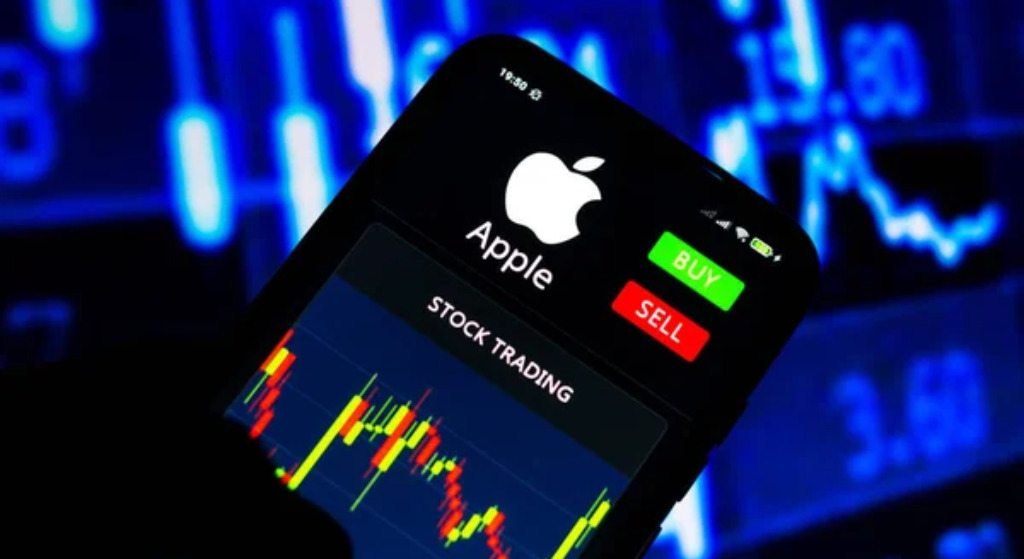 This tech company is publicly traded and the stock it issues goes under the ticker APPL.
In this article, we will analyze the key feature of this stock, its performance over time, and we will give investors and traders interested in APPL information on how to get exposure to the stock market with this specific stock.
Apple Stock Key Features
Apple stock pay dividends
The company issued stock split
The stock is issued by the company that is currently the largest company in the world by market capitalization
The company currently has over 15 billion shares outstanding
Arthur Levinson, Tim Cook and Jeffrey Williams are the largest individual owners of APPL shares
Apple Stock Over the Years – Review
As any other stock, APPL recorded ups and downs over time, and the pandemic influenced also the price of this stock. Let's see how APPL performed over the last five years.
Apple Stock in 2023
Negative reports, but new products.
2023 started with a negative Earnings and Revenue reports, and reached the dip that followed the downturn started in 2022 – leading the stock price to $125.
Despite this, the price of the stock started recovering soon, and behind this rebound there might be the introduction of new Apple products and updated software.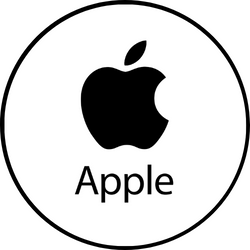 Apple Stock Forecast 2023
We take a look at recent news involving Apple, as well as the performance of the company and its stock in recent times, and previous years, to determine what the near future holds for the company and its stock, as well as answer some commonly asked questions regarding Apple's stock.
Apple Stock in 2022
$3 trillion and production problems. Apple briefly reached a market cap of over $3 trillion in 2022, becoming the largest company in the world, but the price of the stock started falling after the peak.
Not only the natural cycle of markets but also manufacturing issues due to pandemic restrictions and the beginning of higher interest rates set by the Fed to face inflation contributed to the decline of APPL price – which went from $179 per share in the first days of 2022, to around $126 by the end of the year.
Apple Stock in 2021
The year of the pick. As for most tech companies, 2021 represented the year of the positive peak. APPL reached over $177 per share, but the first signs of a natural drop were already in place.
2021 recorded the last impressive data for Apple, which was able to reach positive revenue surprises at over 11% (+8 billion dollars).
Apple Stock in 2020
One of the Apple stock split. Let's consider that being Apple a tech company, it was affected by the (brief) downs and (impressive) ups caused by the pandemic in the tech industry.
The Earnings and Revenue reports shared by Apple have been all positive also in 2020, and in August, the 4-for-1 (4 shares for each share owned) split led the market capitalization of Apple to over 2 trillion dollars.
The positive trend started in 2019 was confirmed over 2020, driving the price of the stock from $75 to over $136 by the end of 2020.
Apple Stock in 2019
Troubled markets, politics and financial strategies. If we talk about the performance of APPL since 2019, we can't avoid mentioning the turmoil created by the declarations of Trump who wanted to increase tariffs for an important market to Apple – China.
The first months of 2019 recorded the dip of APPL stock, but a financial strategy focused on repurchasing its own shares allowed APPL stock to keep growing.
The price of APPL stock at the time of writing is above $170.
Traders and investors who want entire shares of the Apple company will need to find a regulated broker that allows them to buy and trade APPL stocks, and choose to invest an amount that is equal to or a multiple of the price of each share.
But this is not the only way you can get exposure to Apple shares.
There are also derivative instruments that allow you to get exposure to the market while differently managing your funds. An example of a derivative financial instrument based on APPL is represented by CFDs, contracts for difference. As you will see in a while, we will use eToro as an example of an online broker: eToro allows you to invest and trade APPL CFDs, and it gives you the opportunity to invest a part of the funds that would be required by an entire share – but in this case it is important to understand that you don't directly own an APPL share.
Another means to invest in Apple is represented by indices: both Nasdaq100 and S&P 500 include APPL in their basket of financial instruments – in this case, the price associated with the index doesn't only rely on the price of APPL, but on the price of all the instruments tracked.
Now we can see how it's actually possible to invest in APPL stocks, and as we mentioned, we will use eToro as an example of an online broker currently available in the market.
How to Buy Apple Stocks with eToro
Online brokers allow traders and investors to get exposure to financial markets, and even if there are many, it is important to choose the broker that better fits your needs not only in terms of the variety of the investment products offered, but also in terms of usability and taxes.
An example of online broker that offer APPL stocks is eToro.
If you navigate the website or application of the broker, you can notice that the Apple stock price on eToro might slightly differ from other data: this happens because the online broker doesn't charge you direct commission but earns from bid/ask spread.
This information can be useful to traders and investors: this is a common model for online brokers, but we will use eToro as an example of a broker that allows you to buy APPL stock.
The sign up process starts by clicking the "Sign up" button you'll find on the website or app.
The platform will ask you for your personal details – name and email, and you'll need to set a new password.
Alternatively, you can decide to sign up with your Google or Facebook account.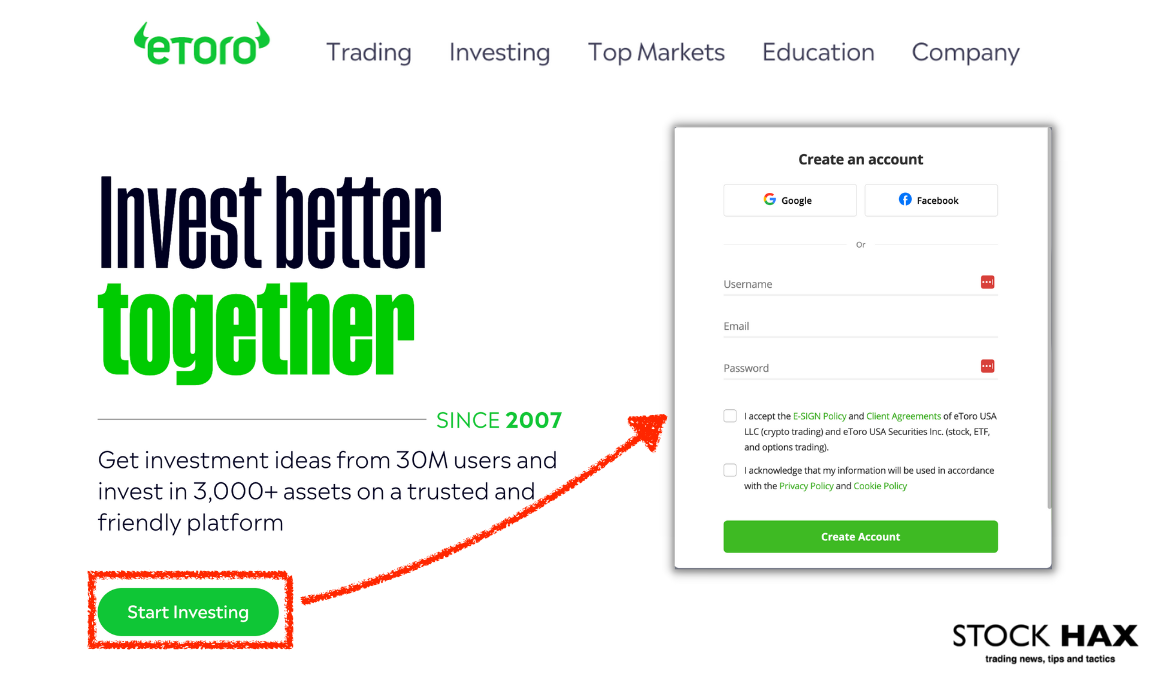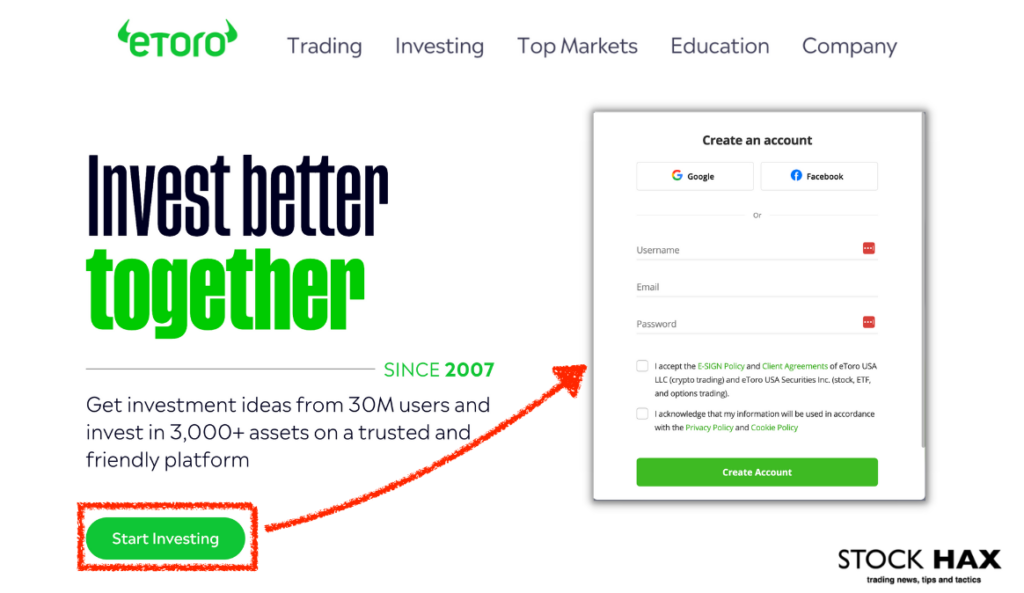 Step 2: Upload documents for POA and POI
The next step requires you to upload documents that can work as a proof of identity (POI) and proof of address (POA).
This allows the broker to comply with KYC (Know Your Customer) policies, designed to allow brokers to identify their customers.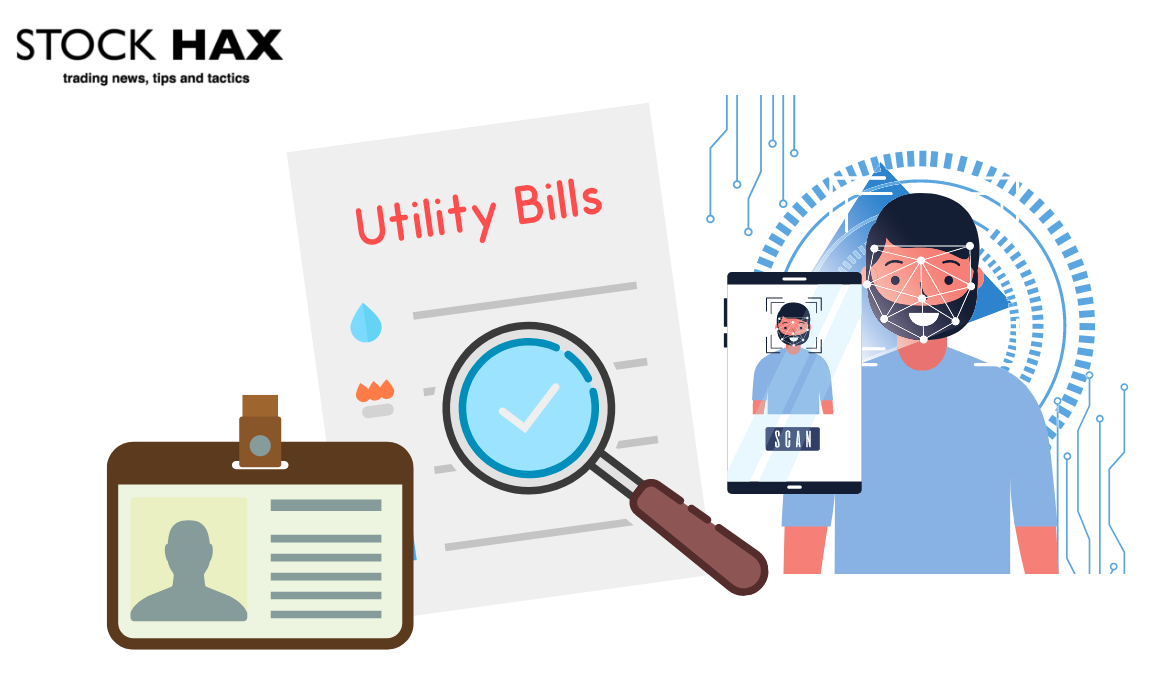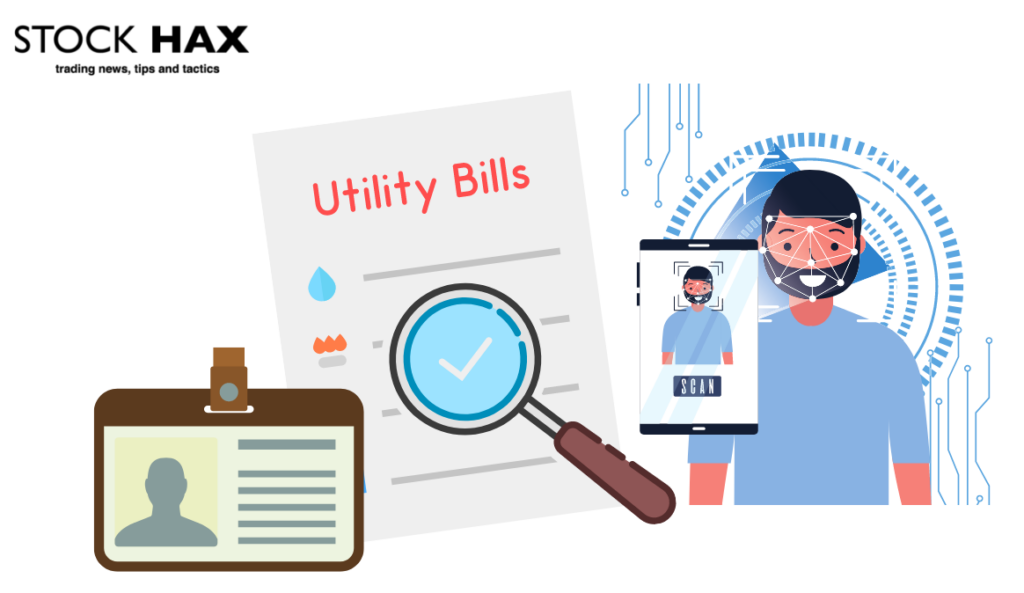 Step 3: Choose a deposit method to deposit real funds
Once the verification process is complete, the platform will enable you to fund your account. You can choose among the deposit methods offered by eToro.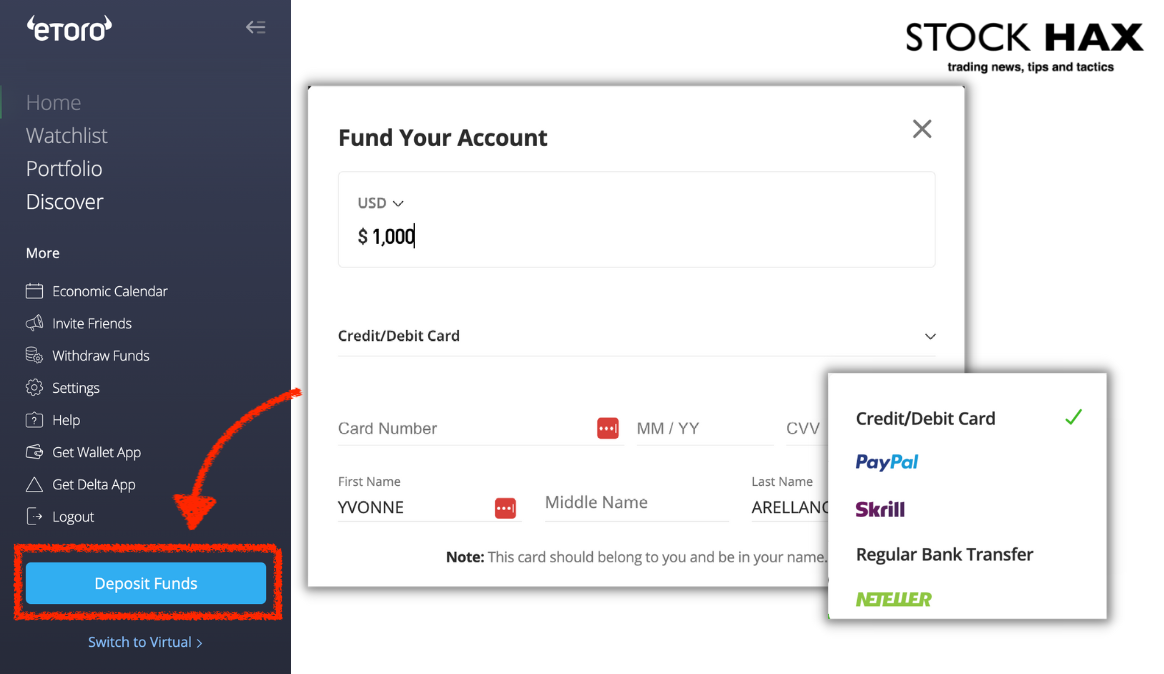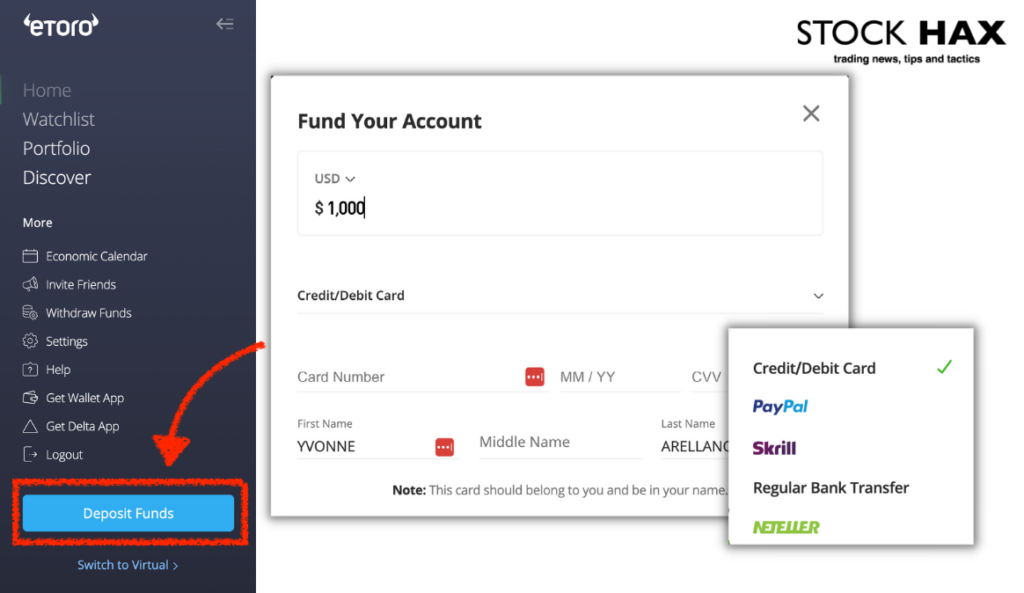 Step 4: Search for Apple Stock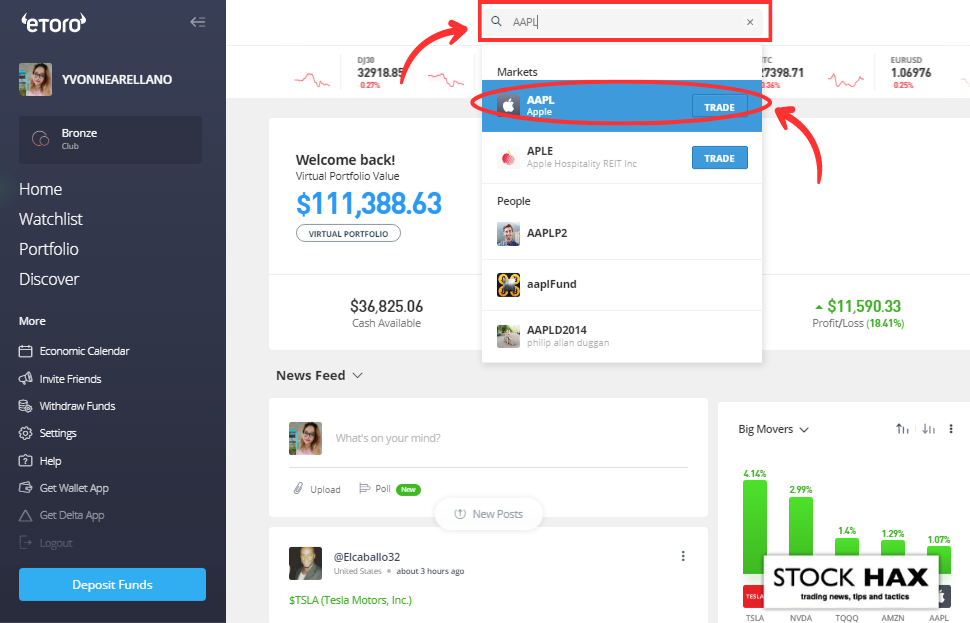 For those interested in Apple stocks, they can find the investment product they're interested in by entering the ticker — APPL — or the name of the company in the search tab integrated with the platform.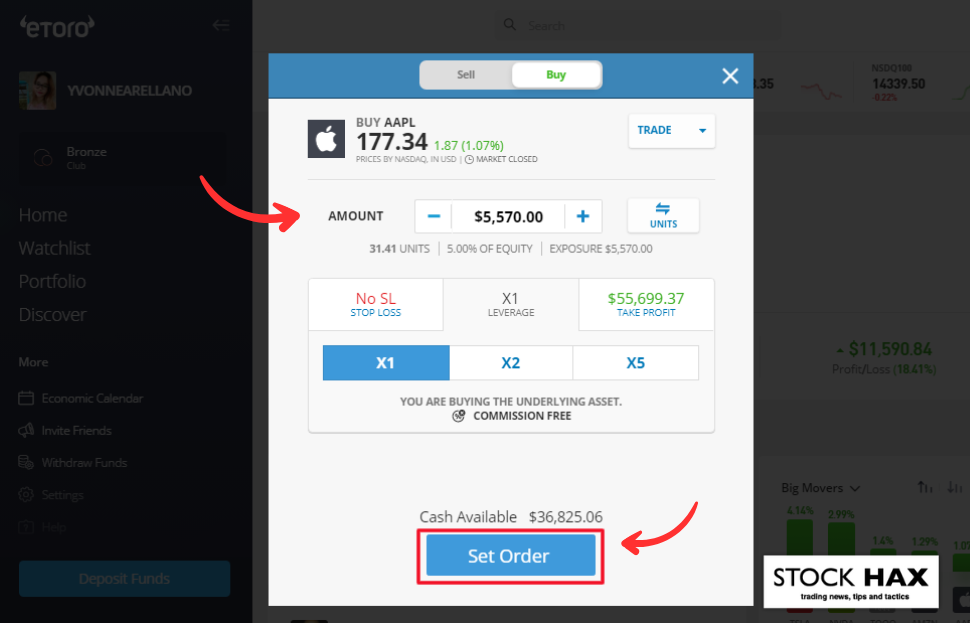 The previous step will lead you to the stock page. From there, you can buy and trade APPL stocks on eToro. You'll need to enter the amount you want to use or the number of shares you want to buy.
Summary
APPL stock is issued by the company that earned the status of largest company in the world in 2022 – Apple.
The tech company founded in 1976 has been able to expand, create innovative products and face competitors over time. All this, mixed with financial strategies, managed to allow the stock to increase its price.
In this article, we covered the main features of APPL stock, as well as its performance over the last five years and some information on how to get exposure to this market.
Nevertheless, investors should always evaluate investments according to their financial goals.
FAQ
Can Apple stock reach $1,000?
Even if financial markets always hold surprises, and many investors consider this a possibility, to reach $1000 per share the company should reach a market cap of over 15 trillion dollars if conditions remain equal. To make a comparison, "only" $3 trillion valuation earned Apple the status of the largest company in the world.
Is Apple a good stock to buy?
Apple stock is issued by a large market cap company and showed positive performances during the past years. Nevertheless, positive past results don't guarantee future results. Moreover, investors and traders should evaluate stocks according to their individual financial goals and levels of risk they can deal with.
Has Apple ever split its shares?
Yes, five times so far: three 2-for-1 splits in 1987, 2000 and 2005; one 7-for-1 stock split in 2014; one 4-for-1 split in 2020.
Risk Disclaimer
StockHax strives to provide unbiased and reliable information on cryptocurrency, finance, trading, and stocks. However, we cannot provide financial advice and urge users to do their own research and due diligence.
Read More