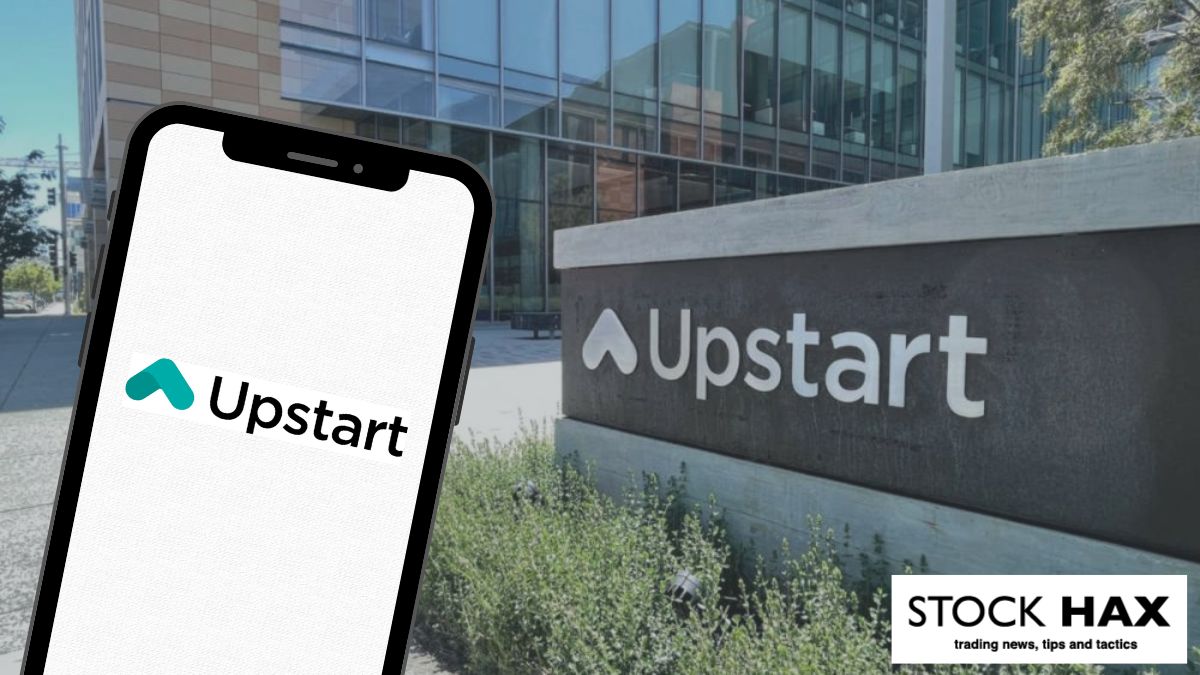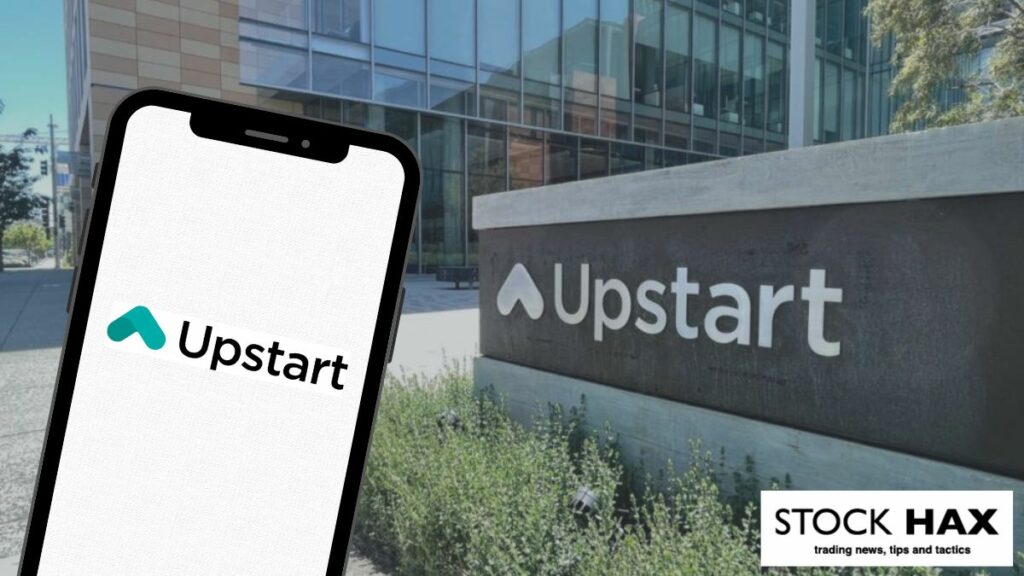 Upstart is a company that manages to include some interesting elements of the fintech industry.
Upstart Holdings Inc uses artificial intelligence to assess credit risks and provide people with personal loans that can help them to deal with the most common expenses.
The company is publicly traded on the NASDAQ, and the stock it issues is UPST – Upstart.
The reason we chose this stock for our forecast lies in the fact that it merges two topics that are widely discussed today: artificial intelligence and the effects of the banking crisis on the tech industry.
Before diving into the details related to the company and the stock, we want to highlight that our Upstart stock forecast for 2023 takes into account technical and fundamental analysis, as well as the effects of external economic factors.
All these elements led us to a forecast that uses all the tools available to be valuable and reliable. Despite this, investing always comes with risk, and you should do your own research and take some measures to mitigate this risk.
Upstart Forecast for 2023
Upstart Holding Inc is a company based in California and was founded in 2012. A few years later, in 2020, the company went public on the NASDAQ under the ticker UPST, giving investors and traders the opportunity to buy its shares.
When the company went public, its shares were worth $20 each. Currently, shares of Upstart are traded at almost $14.
This represents a decrease in the price of the stock, which is involved in the development of an industry that is both innovative and criticized.
Upstart falls into the category of fintech companies. It is focused on providing lending products, especially when it comes to debt consolidation. The characteristic of this company is that it provides these products to people that can't normally rely on more traditional lending since they don't have the credit scores required by widely used credit scores – like FICO.
The fintech industry faced rapid growth during the pandemic, but then was hit by a slowdown that required fintech companies to rebalance their activities – both in terms of returns and human capital.
Moreover, the activity of regulators challenged the industry. The current banking crisis was mainly due to rising interest rates set by regulators, rates that caused bank runs and a general inability to meet customers' withdrawals. The Silicon Valley Bank collapse falls into this process.
As reported by the CNBC, SVB had signed exclusive deals with some of their clients, which prevents customers from finding other financial institutions to get the financial support needed by any business. It seems that Upstart was among the clients that signed this type of exclusive agreement.
For this reason, it is important to consider that any forecast, no matter how reliable it can be, is made during uncertain economic and financial conditions.
Despite this, we analyzed both the technical aspects of Upstart stock, as well as fundamental elements concerning the company.
For technical aspects, UPST is currently traded at a discounted price if we consider the initial price of the stock when Upstart Holdings Inc went public.
The price, analyzed with the support of trading volume, signals a sideways movement that ranges between $12 and $26. The highest trading volume is recorded at the $18 price level.
It seems that the stock is now moving along a congestion range that could be the starting point of a new uptrend.
For what concerns the company, the last Earnings & Revenue report published in February exceeded analysts' expectations, for both earnings and revenue. Projections for the next report, which should be published in May, expect positive revenues.
The debt level of the company constantly increased in the past months, signaling higher pressure on the funds of the company, but its assets exceed its liabilities – both short and long-term.
According to all these elements, our Upstart stock forecast for 2023 expects the stock to travel within the current range until the end of 2023, possibly reaching its resistance price level at around $27.
The approach of different analysts, traders, and investors seem to be quite moderate, or even pessimistic: forecasts range from a low projection set at around $12 – so, a lower price than the current one, to a positive projection at around $30 – this forecast is in line with ours, and sees an increase in the price of UPST stock by the end of 2023, but always within the sideways range.
As mentioned, these projections are made in an uncertain environment, which particularly affects the fintech industry. For this reason, it is important to consider means to cope with the risks involved in trading this type of stock:
Never invest more than you can afford to lose,
Do your own research,
Diversification can help to cope with higher risks,
It might be wise to rebalance portfolios according to market conditions.
In any case, it is important to invest according to your goals and the level of risk you can deal with.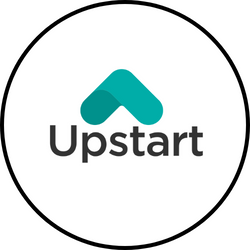 How To Buy Upstart Stock
Buying stocks like UPST is a straightforward process. In this article we will show you how to do it using eToro as an example. We will also show you how the stock has performed in the past along with what events preceded sharp price swings in order to gain more insight into potential catalysts.
Conclusion
Upstart is a publicly traded fintech company able to offer lending products to users that are usually excluded by traditional lending because of their credit scores.
Being a fintech company, it was affected by the corrections that hit the stocks issued by the companies in this industry, as well as by the current banking crisis.
Currently, UPST seems to be in a sideways movement that could continue during 2023, leading the possible price target to around $27. Among forecasts for 2023, we found negative forecasts that set the price at $12, and positive forecasts that set the price of the stock at $30 by the end of 2023.
In any case, it is important to do your own research before investing, as well as consider all the possible risks involved.
FAQ
What is Upstart Holdings?
Upstart is a publicly traded fintech company focused on providing lending products – especially to those users who can't have access to traditional lending.
Does UPST pay any dividend?
Upstart doesn't pay dividends, and there is no information suggesting a change.
What are the forecasts for Upstart stocks in 2023?
Our forecast sees the price of Upstart stock going up to around $27 by the end of 2023. In general, analysts predict that the price of this stock will range between $12 and $30.
Risk Disclaimer
StockHax strives to provide unbiased and reliable information on cryptocurrency, finance, trading, and stocks. However, we cannot provide financial advice and urge users to do their own research and due diligence.
Read More