Alphabet Inc. is a multinational conglomerate and parent company of Google. It was founded in 2015 by Larry Page and Sergey Brin, the co-founders of Google. Alphabet's primary business is internet-related services, including online search, advertising technologies, cloud computing, software, and hardware products.
The company operates through various subsidiaries, with Google being the most well-known. Alphabet's structure allows for greater focus and flexibility in managing its diverse ventures, which span areas such as autonomous vehicles (Waymo), life sciences (Verily), and smart-home technology (Nest).
Moreover, Alphabet's stocks GOOG and GOOGL, have recently drawn attention due to the company's AI-related projects. Furthermore, last week, according to CNBC, Samsung would replace Google Chrome with Microsoft Bing. The speculative reason would be that Microsoft's search engine implements GPT-4. As a result, it makes the browser more responsive and user-friendly.
This article will analyze crucial factors impacting Alphabet Inc's market performance in 2023. Moreover, it will explore how the tech giant would utilize AI in its services. In addition, users will receive valuable insights to enrich their knowledge about the conglomerate's future goals.
Key Points

Class A (GOOGL) provides voting rights, while Class C (GOOG) grants only ownership in the conglomerate
Alphabet Inc works to implement AI into its services
Alphabet's Q1 2023 results surprise specialist expectations
Google Price Prediction for 2023
Despite its humble foundation, as of 2023, Google LLC offers more than 50 Internet services. One of the most popular are their search engine, YouTube, Android, and Gmail. In addition 2012, the company purchased Motorola Mobility, placing it on the smartphone production scene.
Google's popularity skyrocketed in 2000. The success was due to its implementation as a search engine for Yahoo! In 2004, there were more than 200 million daily searches on the platform, making it widely recognized.
Google's initial public offering (IPO) occurred on August 19, 2004. It was a highly anticipated event in the tech industry. It allowed the transition from a privately held company to a publicly traded one. Google LLC offered 19,605,052 shares of Class A common stock at $85 per share.
To analyze Google LLC's growth prospects, we will conduct a financial status of the company. The latest official reports for Q3 and Q4 2022 have shown some decline in the anticipated overall performance.
In the third quarter of 2022, Alphabet Inc shares dropped by 7% after the company reported decreased earnings and revenue. According to Refinitiv, the Earnings per share (EPS) for Q3 were $1.06. The result fell 16% short of the expected outcome. Furthermore, the estimated revenue was 2.2% lower, reaching only $69.09 billion than the expected $70.58 billion. In addition, revenue growth slowed to 6% from 41% a year ago.
Q3 of 2022 was difficult for the entertainment department as well. Youtube's ad revenue was only $7.07B. In addition, it fell 4.8% short of the expected $7.42B. Moreover, CFO Philip Schindler stated that Google saw fewer ad searches from areas like insurance, loans, mortgage, and cryptocurrencies. The main reason behind this decrease was the drastic increase in inflation during 2022.
However, the Google Cloud services managed to overperform by 3.1%. As a result, they accumulated $6.9B versus the expected $6.69B revenue.
However, the current CEO of Google, Sundar Pichai, announced cost-cutting measures. As a result, the next generation of Pixelbook laptops and gaming service Stadia will be postponed.
Alphabet Inc missed both top and bottom lines when the Q4 report went public. Furthermore, the GOOG and GOOGL stocks plunged by 4%. In addition, as quoted by Refinitiv, the EPS and Revenue underperformed by 12.1% and 0.73%, respectively. Moreover, Alphabet reported only 1% quarterly growth for Q4 of 2022. The disappointing result is 31% shy of the announced fourth-quarter growth of 2021.
YouTube's revenue from advertising dropped 3.6% from the expected $8.25B to $7.96B. In addition, it is 8% lower than in Q4 of 2021, when the entertainment platform generated $8.63B. The reason was that the NFL announced in December 2022 that YouTube would pay $2B for residential rights. Moreover, the platform faces fierce competition from Tik Tok.
Google Cloud brought $7.32 billion. Although the value was less than expected, it was 32% from the year prior. Moreover, losses were cut by 47% and were only $480 million to the projected $890 million. In addition, Google's hardware department revenue came at $8.8 billion, which was an increase of 8% from the previous year.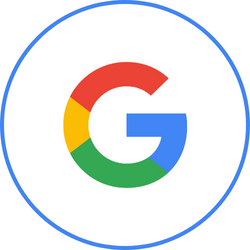 How To Buy Google (GOOGL) Stock
Google is for sure one of the most popular tech companies around the world. Since its foundation in 1998, the company expanded and exceeded its initial scopes: from a search engine, Google became a company able to offer services like navigation, email services, gaming, cloud computing, video and music streaming, mobile and smart devices, artificial […]
Alphabet Prospects and Outlooks for the Future
Alphabet Inc reported Q1 results for 2023 that exceeded the expected results. Furthermore, the GOOGL and GOOG stocks increased by 4%. In addition, the company announced a possible $70 billion share buy-back.
The tech giant's earnings per share (EPS) overperformed by 8.6%, reaching $1.17 than expected $1.07. Moreover, the quarterly revenue was $69.79 billion vs. the anticipated $68.9 billion. In addition, the current Q1 performance has a 3% increase from a year prior.
Despite ad revenues improving from the expected values, the search engine and YouTube popularity declined from a year ago. The reason is the heightened competition from other platforms like Tik Tok and Facebook (Meta).
The main question is how will GOOG and GOOGL stock perform in 2023. Moreover, the exact outcome could not be predicted. However, Alphabet Inc's Q1 2023 statement provides the potential risk and adoptions the conglomerate will face in 2023.
According to the report from Q4 2022, several risk factors could affect the stock price. One of the main reasons that could lead to a plunge is the ad revenue. Alphabet states that over 80% of their income comes from advertisers.
Another point is the intense competition. At the moment, Alphabet is forced to meet the expectations for AI. The conglomerate's CEO, Pichai, stated that their AI software – Bard is on the verge of appearing on the search engine. Moreover, it is a direct competitor to Microsoft's ChatGPT, powered by OpenAI.
Finally, the third risk is the constant investment in new technologies and services. For example, Alphabet's life science unit Verily and self-driving car company cost $480 million alone in Q4 of 2022. The information on the news is backed by the NY Times and CNBC's analysis of the first quarter report.
Google Class A vs Google Class C
In April 2014, Alphabet Inc issued a Class C share (GOOG) for every Class A (GOOGL) owned by shareholders. However, the new type of stock does not have voting rights. The decision cemented the majority control of Google's founders. As a result, the split allowed Lary Page and Sergey Brin to take advantage of the company's liquidity and use it for future expansion.
GOOG Stock
GOOG are the Class C shares of Alphabet. They give ownership in the company. However, GOOG shares do not provide voting rights. Moreover, Class C usually trades at a lower price than common stocks. In addition, as of May 22, GOOG shares trade at $123.25. Surprisingly, their value is 0.4% higher than Class A.
GOOGLE Stock
GOOGLE categorizes them as Class A shares. Furthermore, the ownership of the common stocks provides some advantages. For example, GOOGL shareholders can impose voting rights about the direction the company should take. Class A shares currently trade for $122.76.
Conclusion
In conclusion, Alphabet Inc. is a multinational conglomerate that serves as Google's parent company. Established in 2015 by Google's co-founders, Alphabet's primary focus is internet-related services, including search, advertising, cloud computing, software, and hardware products. Operating through various subsidiaries, such as Waymo, Verily, and Nest, Alphabet benefits from a flexible structure to manage its diverse ventures. Regarding recent developments, Alphabet's GOOG and GOOGL stocks gained attention due to potential AI-related projects. Additionally, news of Samsung potentially replacing Google Chrome with Microsoft Bing highlights the evolving competitive landscape.
FAQ
Do Alphabet Stocks Pay Dividends?
No. Owning GOOGL or GOOG shares would not pay you dividends for owning Alphabet stocks.
What is the Price of GOOGL and GOOG Stocks?
As of May 22, the Class A shares (GOOGL) traded at $122.76. On the other hand, the Class C stocks (GOOG) have a price of $123.25 per share.
What is the Difference Between GOOGL and GOOG Shares?
The GOOGL are common shares referred to as Class A. They provide the owners with voting rights. On the other hand, GOOG shares are known as Class C. They do not confer voting rights. Moreover, GOOG stocks trade at a lower price than the common ones.
Do GOOGL Stocks Pay Dividends?
No. Although the company has one of the most prominent market evaluations, GOOGL shares do not pay dividends. The explanation is that the company prefers to invest its profits into expansion and future development.
Should I Invest in GOOGL or GOOG Stock?
Alphabet Inc is one of the biggest tech companies in the world. Moreover, in the last 12 months, their Class A and Class C shares have surged 12%. However, the Stock Market is highly volatile. As a result, we suggest conducting your research to make an informed decision.
Risk Disclaimer
StockHax strives to provide unbiased and reliable information on cryptocurrency, finance, trading, and stocks. However, we cannot provide financial advice and urge users to do their own research and due diligence.
Read More