Extra Space Storage is a self-storage REIT (Real Estate Investment Trust) and a leading provider in leasing self-storage facilities in the U.S. Their offerings consist of various sizes of storage units and services like online account management for lessees and truck rentals.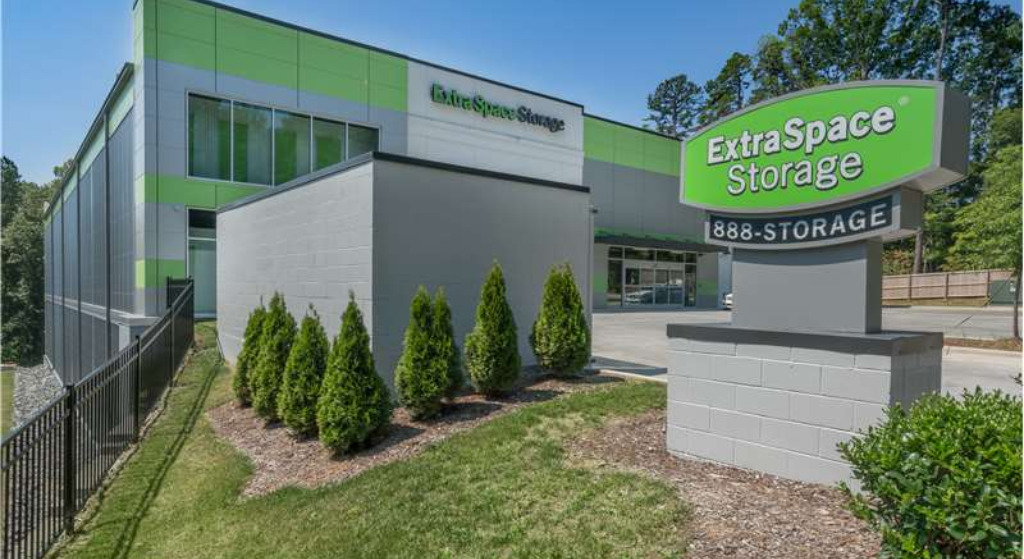 The company was founded in 1977 and since then it has become a well-established player in the industry. It currently owns and operates 2,338 facilities across 41 states that target both commercial and residential customers. Currently, Extra Space Storage is the second biggest self-storage REIT and the largest self-storage manager in the U.S.
The company went public in 2004 with the ticker symbol "EXR" and its shareholders have enjoyed a respectable price appreciation. In the last decade, EXR stock price has grown by about 250% and its dividend yield is currently decent. For these reasons, investors are naturally interested in knowing more about the stock.
In this post, we will show you what Wall Street thinks regarding the potential of EXR and examine a very recent interesting development that has the potential to make the company a market leader later this year. Let's get into it…
key points

Extra Space Storage (EXR) is a leading self-storage REIT operating thousands of facilities in the United States.

Analysts predict a 17.48% increase in the stock price based on the trading price and the median target price of $172.50 per share.

EXR seems to be acquiring Life Storage, another self-storage REIT, which has the potential to make EXR the top REIT in the industry with a 13% market share.

EXR has achieved an EPS growth rate of 29% over the past 3 years.

EXR currently offers a 4.38% dividend yield based on the current price and has increased dividends for 12 years in a row.
EXR Stock Forecast for 2023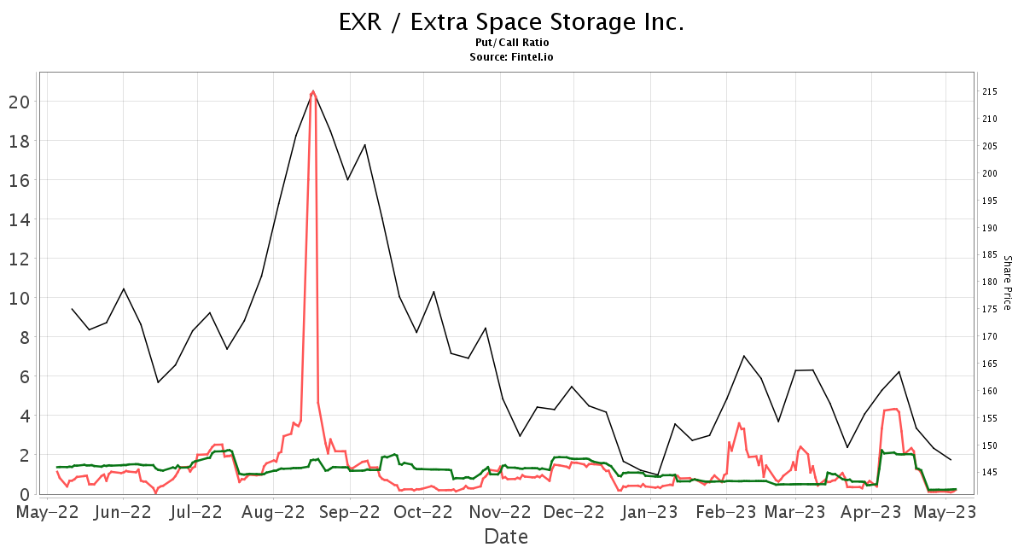 It seems that EXR has been receiving positive attention from Wall Street. As it stands now, the median target of $172.5 based on 10 analyst firms suggests a 17.48% from its current price ($146.83). The highest price target for EXR is $189 and the lowest is $145. As you can see there's expected growth here but the consensus is conservative.
Now, regarding earnings, the consensus estimated EPS of the company for the next quarter is $1.51; the highest projection is $1.55 and the lowest is $1.46. It's interesting to note that in the last quarter, Extra Space generated $1.46 in EPS, so we are looking at a slight expected increase here based on the median projection. Also, looking at the trailing 12 months, the company seems to have consistently surpassed its EPS estimates, achieving a 100% beat rate. For context, consider that the industry's beat rate during that period was 58.94%.
Interestingly, Extra Space lagged behind the industry when it comes to sales. For the next quarter, the consensus revenue estimate is at $520.82 million, with a lowest target of $455.32 million and highest target of $561.88 million. Though the median target suggests an increase from the last quarter's sales of $503.05 million, in the past 12 months, the company has beaten its revenue estimates 25% of the time. This places more uncertainty on the current median target. It's also much lower than the 79.33% beat rate of the industry.
Setting aside that, we must mention that Extra Space's EPS growth is significant. In the last 3 years, its compound annual growth rate was 29%. In addition, it currently has a dividend yield of 4.38%. While that may not look competitive in the specific industry, it's noteworthy that the company has been increasing its dividend for 12 consecutive years. However, its payout ratio currently stands at 97.82%, which can create doubts regarding whether the earnings power is enough to keep the dividend safe.
Now that you have a clearer picture regarding the projections and its past performance, let's take a look at what recently happened with Extra Space Storage. Another self-storage REIT named Life Storage was about to be acquired by Public Storage, which is the largest self-storage REIT in the U.S. But apparently, its bid was not compelling enough for Life Storage and Extra Space Storage made a move to bid for it as well. As it stands now, the transaction is supposed to be materialized within the second half of 2023.
What does that mean for the company? Well, Extra Space is going to dethrone Public Storage and become the largest REIT in the self-storage industry, with a 13% market share, surpassing Public Storage's share by about 300 basis points.
That being said, the stock doesn't seem to be particularly cheap right now. Its TTM P/E ratio stands at 23.41x and the sector median is only a bit higher, at 25.74x. In addition, its TTM P/S ratio is 9.70x, which is a lot higher than the sector median at 4.27x. And for a REIT with a 6.08x P/B ratio, REIT investors who are familiar with common REIT valuations will know that this stock is trading very high compared to its book value. In fact, the sector median P/B ratio is currently only 1.32x.
Conclusion
Extra Space Storage (EXR) is a leading provider in the self-storage REIT space, no doubt. And its market position might become even better in the short term if the deal with Life Storage is realized. Additionally, Wall Street analysts are overly bullish on the stock.
Its EPS performance has been good in recent years and the estimates suggest a potential increase in the next quarter. In contrast, the company has missed a good number of revenue guidance in the recent past.
As for the dividend it offers, the yield is currently decent. Although, it's uncertain how safe it is. The company may have been increasing the dividend for 12 years in a row, but its payout ratio was reported at almost 100% the last time.
Regardless, investors may want to take note of its seemingly high valuation right now compared to the sector.
FAQ
How often does EXR pay dividends?
EXR pays its dividends on a quarterly basis, but investors should pay attention if they're eligible for the next dividend payment by taking a look at the ex-dividend date.
What is the yield of EXR stock?
Currently, the dividend yield of EXR is 4.38%. Note that this could be much better if the stock weren't overvalued compared to its sector.
How many facilities does EXR own?
Right now, EXR owns and operates 2,338 self-storage facilities in 41 states within the U.S.
What were the yearly stock returns for EXR so far?
The year-to-date return for Extra Space Storage Inc. (EXR) as of May 26, 2023, is 0.62%. The annualized gain, which is a measure of the rate of return over a year if the current rate of return is maintained, is 1.54%​​. Please note that these returns include the reinvestment of dividends. For the most up-to-date and accurate information, consider checking financial news platforms like StockHax.com or the company's official investor relations page.
Risk Disclaimer
StockHax strives to provide unbiased and reliable information on cryptocurrency, finance, trading, and stocks. However, we cannot provide financial advice and urge users to do their own research and due diligence.
Read More