This website and its content are not intended to provide professional or financial advice. The views expressed here are based solely on the writer's opinion, research, and personal experience, and should not be taken as factual information. The author is not a financial advisor and lacks relevant certifications in that regard. We highly recommend consulting a qualified financial advisor before making any investment decisions, as the information presented on this site is general in nature and may not be tailored to individual needs or circumstances.
In the realm of car stock, Tesla has always been a bit of an outlier due to its unusual volatility, often connected to Elon Musk's public shenanigans. However, despite some spikes or drops in the short term, the stock has generally performed well in the long term.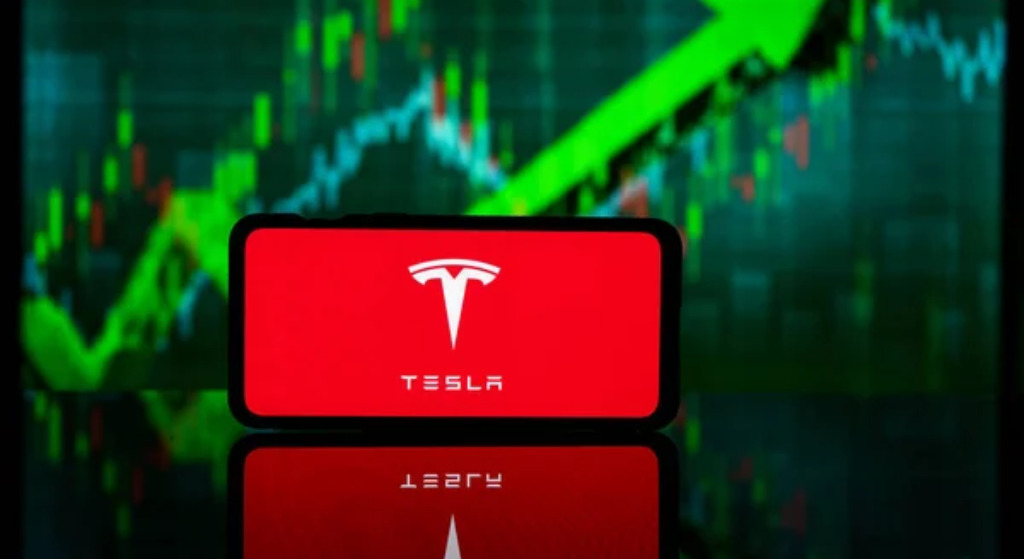 And while the company is facing many challenges in 2023, the growth potential continues to be present. But will June be one of those months with short-term growth or shrinkage?
Read on to learn about Tesla's market performance and stock value going into June 2023.
Tesla Going into June 2023
In recent years, Tesla (TSLA) has been one of the most spectacular stocks in history, particularly during its stratospheric run between mid-2019 and late 2021. Stock prices fell to 101.84 on Jan 6. The stock of Tesla has soared close to 80% since then.
Tesla released their first-quarter earnings results on Apr 19, 2023, leading to the company's shares dropping by approximately 5% after the release. The stock continued to fall, concluding at a low of $153.75 on Apr 26, 2023.
Elon Musk's company reported subpar results, which were close to estimates from experts from Refinitiv. Total revenue rounded up at $23,329, beat expectations by 0.5%, and even grew 18% YoY. However, compared to last quarter, the company still experienced a decline of roughly 4%.
The electric vehicle pioneer beat EPS expectations by 0.18%, as they reported 0.85 cents adjusted. Tesla's net income dropped by 24% to $2.51 billion, which translates to 73 cents per share, compared to $3.32 billion, or 95 cents per share, in the previous year. Profitability for the quarter was affected by external factors, including an increase in expenses related to raw materials, commodities, logistics, and warranty.
In terms of the operational summary of the company, when we look at vehicle sales and production, there is still considerable growth YoY. However, from a quarter-over-quarter perspective, production and deliveries have slowed, raising questions regarding supply and demand for the following months. With Tesla's reported 440,808 total produced vehicles and 422,875 deliveries, as well as the recent price cuts, the hype surrounding EVs is fading away.
Despite growing competitors in the electric vehicle market and a weak earnings report, Tesla remains the global EV leader thanks to its vertical integration and self-driving capabilities. The stock recovered after the drop in April, and by the time of writing the article, shares were traded for $193.17 apiece.
One of the reasons for the recent recovery and successful performance is the announcement of the company's partnership with Ford Motors, which gives access to 12000 EV superchargers for Ford owners. Following the announcement, TSLA surged by more than 7%, and not only that, but the deal put significant pressure on competitors in the automotive industry.
Tesla and It's Expansion into AI
Following the launch of the popular language model ChatGPT, the strong demand for AI-based services has rapidly increased. Tesla has been developing self-driving functionalities to incorporate into their models for quite some time; however, as the AI race becomes more fierce, they have raised their efforts.
According to CEO Elon Musk, Tesla plans to incorporate end-to-end AI into the FSD Beta v12 update, using artificial intelligence for perception (environment detection) and decision-making (steering, brakes, acceleration, etc.).
Previously, Tesla relied on regular programming for decision-making and driving input, but now the company has changed its stance and believes AI must be integrated into that segment.
The upcoming Dojo system, powered by Tesla's D1 chip, is another AI project which will significantly increase the performance and capabilities of Tesla's AI training.
The AI system uses techniques similar to large-language AI systems like ChatGPT, incorporating transformers, attention modules, and auto-regressive modeling of tokens.
Tesla continuously improves its AI system by mining data from its network of cars, feeding it into a training model, and deploying software updates to enhance the AI's understanding of road patterns. Moreover, in their earnings report, the company stated the following regarding the FSD expansion of their services in the near future: "Mass collection of diverse datasets is essential for AI-based approach – the only approach we believe can work for scalable autonomy."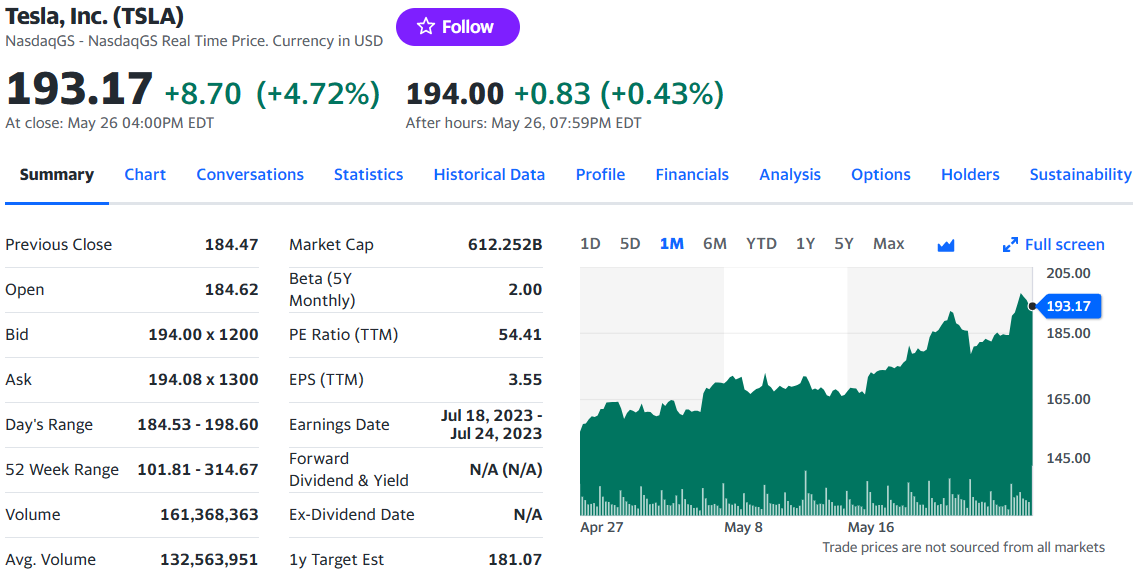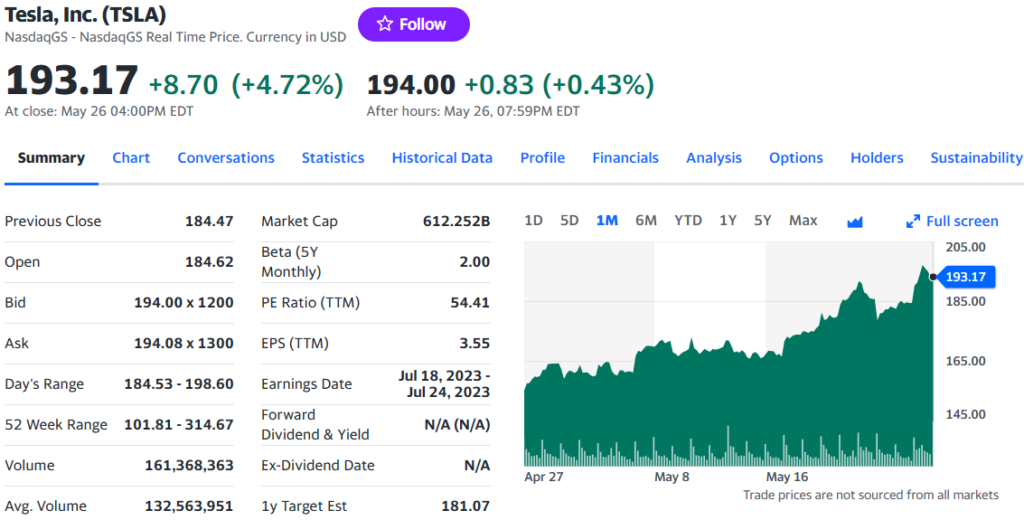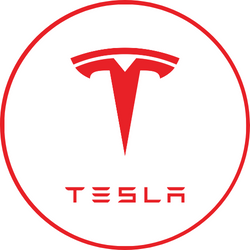 How To Buy Tesla Stock
Tesla is one of the most popular companies in the Electric Vehicle (EV) sector and green energy. Founded in 2003 by Marc Tarpenning and Martin Eberhard, who were then joined by the tech personality Elon Musk, Ian Wright and JB Straubel, the company doesn't only focus on the creation of Tesla models, but also on […]
Another factor that is helping the Tesla stock grow is its new projects. After five years of anticipation, Tesla unveiled its long-awaited Semi, an electric long-haul truck with 18 wheels. As well as building out a charging network for long-haul trucks, Musk has hinted that he has plans to do so.
While it is unclear how much the 18-wheeler costs, its performance data was released by Tesla. According to estimates, the Semi can travel 500 miles on a single charge. Tesla claims it can accelerate from zero to 60 in 20 seconds. 50,000 units are expected to be delivered in 2024 as the company ramps up production over the next year.
In a recent note, CFRA analyst Garrett Nelson said he is bullish on demand for the Semi as TSLA ramps up production to 50K units in 2024. Large corporations seeking to reduce their carbon footprints will likely show considerable interest.
But it isn't all sunshine and rainbows. Back in February, the National Highway Traffic Safety Administration announced a recall of 363,000 Tesla vehicles with its Full Self-Driving software due to safety concerns.
In its analysis of Tesla's FSD feature, the NHTSA found that the vehicle's insufficient adherence to traffic safety laws created an unreasonable risk to vehicle safety. However, according to Tesla, a software update over the air will attempt to fix the self-driving feature.
Despite Tesla's recent recovery, it is hard to identify a base and a good buying zone. Technical analysis signals have been mixed, staying at the neutral level or placing a strong buy. Looking at the 50-day exponential moving average of $177.15 and TSLA's price at $193.17, experts from TipRanks believe this is a good enough buy signal for the growth stock.
Moreover, out of 47 analysts from CNN, 19 believe that tech stock is a buy right now, four think it may outperform the market, while 18 suggest a hold. Regarding where the stock is going in the next 12 months, median estimates are $187.40 per share and a high estimate of $300.
According to the IBD Stock Checkup tool, Tesla has a Composite Rating of 84 out of 99. Stocks with a Composite Rating of 90 or higher are considered strong. A weak 69 is its Relative Strength Rating.
Furthermore, according to IBD's Auto Manufacturers industry group, Tesla shares rank third. In terms of EPS, the rating is the highest possible 99.
FAQ
Is Tesla a high-risk stock?
The vehicle manufacturing sector in the automotive industry has a moderate risk profile. In addition to the country-related risk pillar, the industry risk pillar strengthened the company's overall risk score. Tesla is an established company, but concerns might arise, regarding profitability and a high debt ratio.
Is Tesla a Good Stock in 2023?
In the near term, inflation and rising interest rates might affect the stock. Additionally, investors may be concerned about the activities of Elon Musk, the company's CEO, who in October purchased Twitter for $44 billion.
After spiraling losses in 2008, Tesla was almost forced to declare bankruptcy.
The price-to-earnigns ratio for 2023 might be considered reasonable by traders and investors.
What is Tesla's weakness?
In order to maintain high margins, Tesla still needs to charge relatively high prices for its vehicles.
Despite making good margins and undercutting most of its competitors, Tesla's vehicles remain costly.
The demand for Tesla is relatively high, but its models could become unaffordable if competition rises.
In addition to the Model 2 compact car, Tesla has been late on some promises, including the FSD (7 years late), the Tesla Semi, the Cybertruck, the new Roadster, 4680 batteries and Giga Texas. Many of Tesla's promises have been overpromised and under delivered.
Risk Disclaimer
StockHax strives to provide unbiased and reliable information on cryptocurrency, finance, trading, and stocks. However, we cannot provide financial advice and urge users to do their own research and due diligence.
Read More