Moderna shares advanced Thursday after the biotech firm increased its annual forecast for its Covid vaccine, the company's sole product currently on the market, even in the face of a quarterly loss and a significant dip in revenue.
The company based in Massachusetts is projecting $6 billion to $8 billion in sales this year from its Covid vaccine, propelled by a potential U.S. demand for 50 million to 100 million doses in the fall season.
COVID Vaccine Sales Dropping
This comes amidst a sharp decline in Covid-related sales for Moderna and its competitors, Pfizer and Novavax, as the globe gradually emerges from the grips of the pandemic. On Wednesday, Moderna reported financial results that compared favorably with Wall Street's predictions, according to a Refinitiv survey of analysts.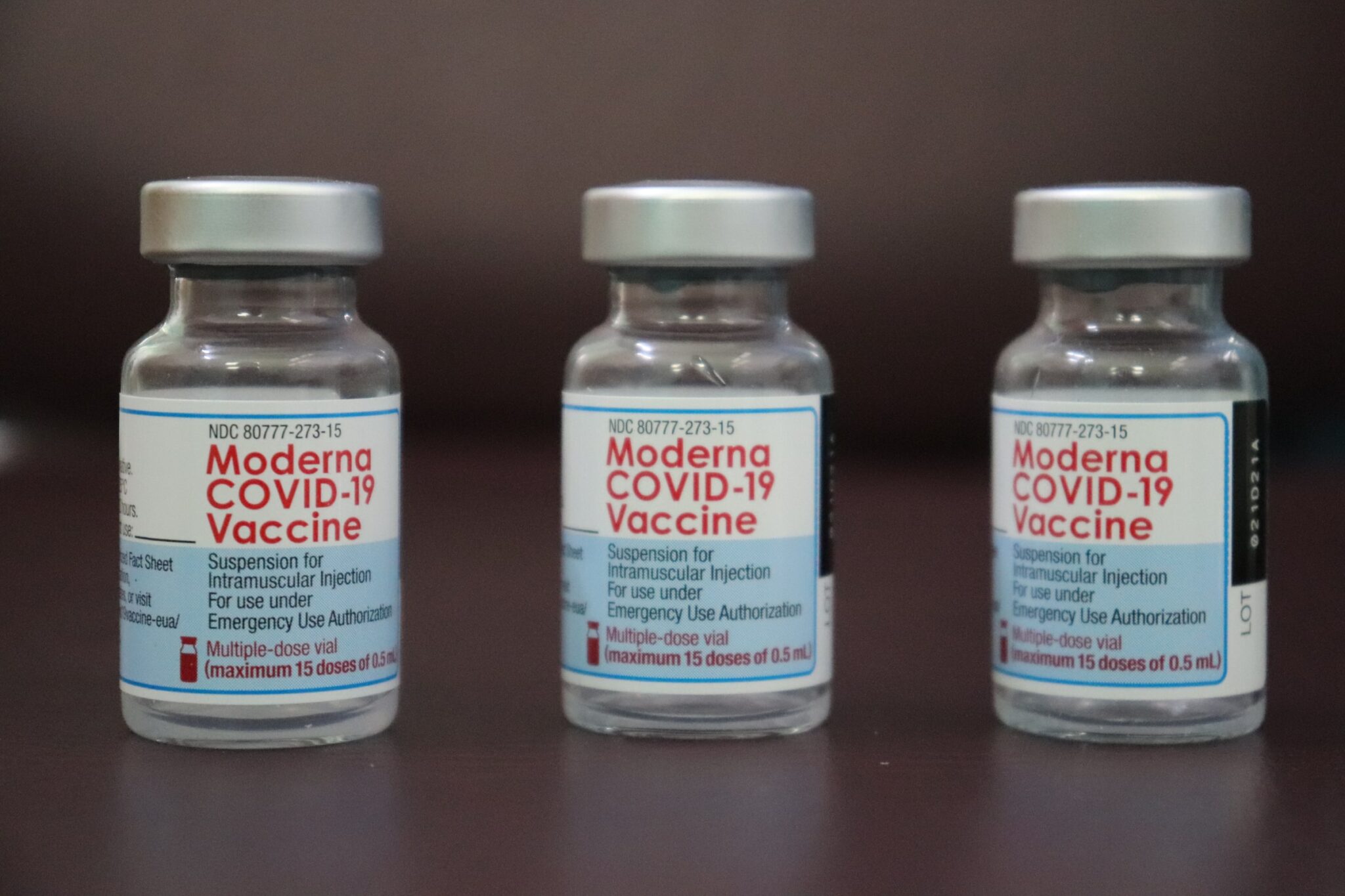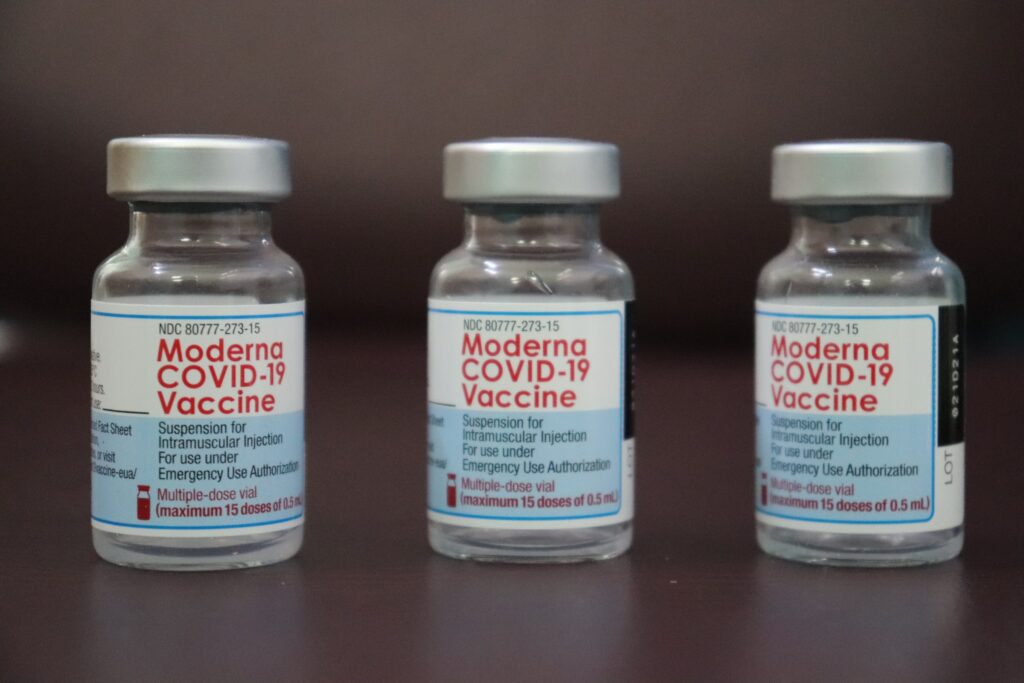 The biotech firm reported second-quarter sales amounting to $344 million, marking a 94% drop in sales of its Covid vaccine. This stark decline in total revenue from the $4.75 billion in the same quarter a year prior reflects the reduction in Covid cases in the U.S.
Ongoing Pandemic Challenges
Despite reporting a net loss of $1.38 billion, or $3.62 per share, for the quarter, Moderna is optimistic that robust demand for its updated Covid vaccine targeting the omicron subvariant XBB.1.5 will reverse the current sales slump. The company is preparing to release the vaccine into the U.S. market this fall, pending approval from the Food and Drug Administration.
Moderna's Chief Commercial Officer, Arpa Garay, noted during the earnings call that the primary determinant of sales falling within their projected range would be U.S. vaccination rates from September to December. She disclosed that the company is forecasting a U.S. demand of 50 million to 100 million doses this fall, but acknowledged the challenge in accurately predicting market volumes and the number of Americans likely to come in for their shots during this period.
Purchase Agreements Continue
The upgraded sales forecast accounts for roughly $4 billion from previously announced Covid vaccine purchase agreements and an additional $2 billion to $4 billion in "executed and expected" contracts in the U.S., Japan, and the European Union. Moderna is in ongoing negotiations for more potential orders in the U.S., EU, and other regions. However, it announced a shift of $1 billion in sales anticipated from signed government contracts in 2023 to 2024.
The cost of sales for the quarter was reported at $731 million, including a $464 million write-off for vaccines past their expiry date and a $135 million charge due to unused manufacturing capacity, among other expenses. These charges are primarily attributed to a shift in product demand towards the monovalent XBB.1.5 vaccine, rendering the remaining stock of Moderna's previous bivalent vaccine obsolete.
New Vaccines On The Way
Moderna (MRNA) is progressing with its respiratory syncytial virus (RSV) vaccine, putting it in competition with Pfizer (PFE) and GSK (GSK). It has begun submitting its application for FDA approval for the RSV shot targeted towards older adults, with its effectiveness noted to be almost 84%.
The company has also made strides in cancer treatments, working alongside Merck (MRK) to test a combination of the cancer vaccine Keytruda and their own in patients who have had their melanoma surgically removed. Additionally, Moderna has revealed encouraging results of a study involving patients with propionic acidemia, a rare condition preventing protein and fat breakdown.
However, despite these advancements, Moderna's sales and profit declined in 2022 and the same is projected for this year, largely due to dropping Covid vaccine demand. The market for Covid boosters remains uncertain, with the updated shots from Pfizer and Moderna not addressing the dominant variant in the U.S. at the moment.
Improved Sales Forecasts Saves The Day
Moderna, Pfizer, and Novavax have all witnessed plummeting sales of their Covid-related products as much of the world moves towards a post-pandemic phase, with less reliance on preventative vaccines and treatments. However, with Covid-19 still prevalent and fatalities ongoing, pharmaceutical companies are investing in new products to combat it. The upcoming fall season represents a crucial juncture for Moderna and its competitors.
Moderna has boosted its Covid-19 vaccine sales forecast for the year, securing contracts with Japan and several U.S. health-care companies, as the U.S. government phases out paying for the shots.
Higher Share Prices But Mixed Bag
Moderna's shares rose substantially at the opening of the New York market, the most significant intraday increase since July 12. This updated forecast brings some positivity to Moderna, which has been grappling with placating investors as the emergency phase of the pandemic recedes.
The company is now focusing on new products, such as a cancer vaccine it's developing with Merck & Co, to leverage its messenger RNA technology.
Jefferies analysts referred to the guidance as a "mixed bag," and Deutsche Bank downgraded its rating on the stock from "buy" to "hold," pointing to high company costs and uncertain revenue visibility.
Moderna, which will be competing with Pfizer Inc. in the U.S. private market as the federal government discontinues purchasing shots for free distribution, recently signed an agreement to work towards producing mRNA vaccines in China. This fall represents a significant milestone for Moderna as it navigates the evolving landscape of the pandemic.
Risk Disclaimer
StockHax strives to provide unbiased and reliable information on cryptocurrency, finance, trading, and stocks. However, we cannot provide financial advice and urge users to do their own research and due diligence.
Read More