This website and its content are not intended to provide professional or financial advice. The views expressed here are based solely on the writer's opinion, research, and personal experience, and should not be taken as factual information. The author is not a financial advisor and lacks relevant certifications in that regard. We highly recommend consulting a qualified financial advisor before making any investment decisions, as the information presented on this site is general in nature and may not be tailored to individual needs or circumstances.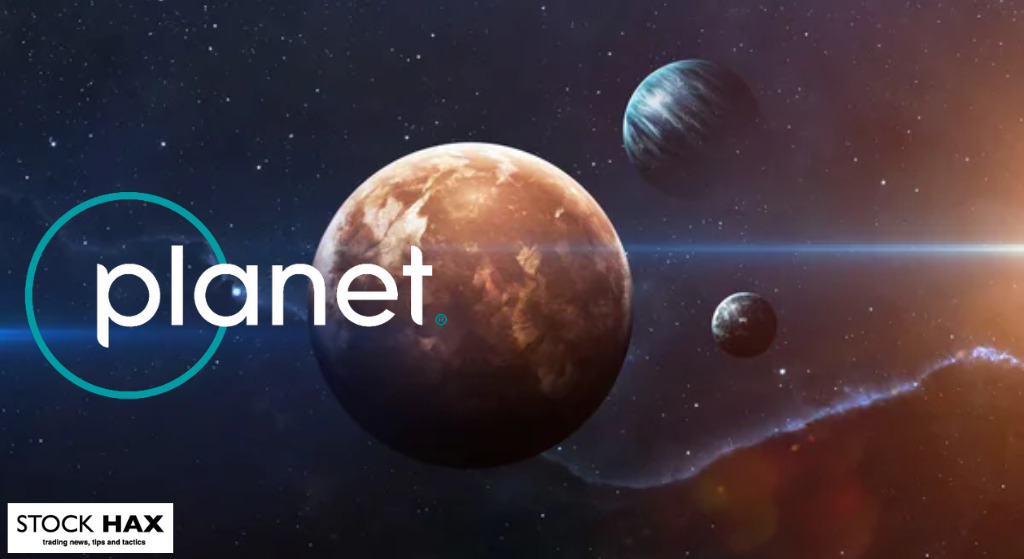 Planet Labs is a company that went public in 2021 on the New York Stock Exchange (NYSE), whose stock is listed under the ticker PL.
Planet Labs is a San Francisco based Earth imaging company: thanks to its satellites, the company is able to produce Earth images that can have different purposes, among which there are the images produced to follow every process related to climate change.
The company's IPO – Initial Public Offering – occurred in 2021 thanks to a merger with DMY Technology Group, which is a SPAC (Special Purpose Acquisition Company) – that is, a public company that acquires a private company in order to make it public and avoid the classical process involved in an IPO.
In this article, we will cover PL stock – its characteristics, past performance and how to invest in it through an online broker.
Planet Labs Stock Key Features
Planet Labs stock doesn't pay any dividend
There are almost 275 million shares outstanding
There are no records of PL stock split
Planet Labs stock has a beta below 1, meaning that the stock is less volatile than the market
PL stock IPO occurred on December 8, 2021, thanks to a merger between Planet Labs and DMY Technology Group
Planet Labs Stock Over the Years – Review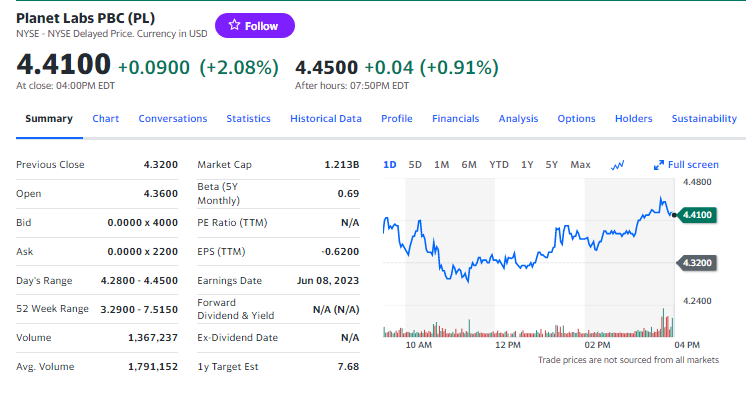 Planet Labs, as mentioned, went public in 2021, so it is a relatively young public company.
Before a company goes public, it is usually traded privately by traders and investors who actually give, thanks to their financial activities, capital to a company.
In the case of Planet Labs, even if data available are less than those available for older companies, it is still possible to observe how the price of the company developed over time, and the different market phases it went through.
Let's see in detail how the stock performed starting from 2021.
Planet Labs Stock in 2023
Stock dilution and high costs.
2023 started with a brief rebound if we compare the performance of this year with the performance of the end of 2022. But the stock also touched its lowest low, slightly above $3.
Planet Labs is not only a young company – so it can be harder to completely evaluate the value and performance of the company and its stock, but it is also a company with high operating costs.
Moreover, the share is diluted – share dilution refers to the decision of a company to issue more stocks, influencing the proportion of the company shares owned by each shareholder.
Planet Labs Stock in 2022
Positive earnings, but dramatic dips.
In 2022, the price of the stock completed the negative trend started during the previous year.
The company shared four positive Earnings & Revenue reports, with surprises that managed to reach positive peaks of over 50%.
Despite this, PL, as other stocks linked to the space industry, were considered more as growth stocks than value stocks.
PL went through 2022 in a range between $4 and $7.
Planet Labs Stock in 2021
The natural drop.
The company went public on December 8. As it usually happens when a company goes public, there is a drop in the price of its stock, especially because of the action of speculators that wait until the company is listed on a major exchange to sell the stocks they own.
This happens also to Planet Labs. In fact, from May to December the price remained stable at around $10, before reaching a peak in November (around $12).
On December 8, the stock opened at $11.25 and closed at $11.35. A slight increase in price that was erased in the following days.
The price of the stock dropped during the entire month, reaching $6 by the end of the year.
How to Invest in PL Stock
Investors interested in Planet Labs and the purposes and work of the company can invest in Planet Labs shares.
This would entitle them to own shares of the company, according to the amount they invest, since the company is publicly traded since its IPO in 2021.
But this is not the only way they can get exposure to Planet Labs.
According to the investment budget, financial goals, experience and level of risk they can afford, investors and traders can choose different financial assets for their portfolios.
In the case of Planet Labs, PL stocks are not the only investment product linked to the company.
Traders and investors who are experienced enough to manage more complex instruments, might choose options: these are derivative financial products that give the investor the right to buy or sell an instrument at a given price in the future, and in this specific case the price of the option will heavily rely on the price of the underlying stock.
Another financial instrument based on PL is CFD – contract for difference. This is another derivative product based on the price of PL stocks.
As we will see in a while, online brokers often offer this type of product, and among them we will take eToro as an example.
CFDs might be the choice of those investors and traders who want to invest different budgets in a contract that doesn't give access to the very shares of the company, but that still depends on them.
To see how this is actually possible, let's consider this brief guide on how to invest with eToro.
How to Invest in the Planet Labs Stocks Through eToro
There are several brokers currently available. Users might find it hard to choose one, but it is important to choose according to one's needs, as well as to elements like compliancy, fees and commissions, and variety of investment products.
We will use eToro as an example, since it is a regulated online broker.
Step 1: Sign up for a new account
The registration process for New users is straightforward. From the homepage of the official website or the mobile application, locate the "Sign up" button and fill the form – with name, email and password – or sign up with a social account.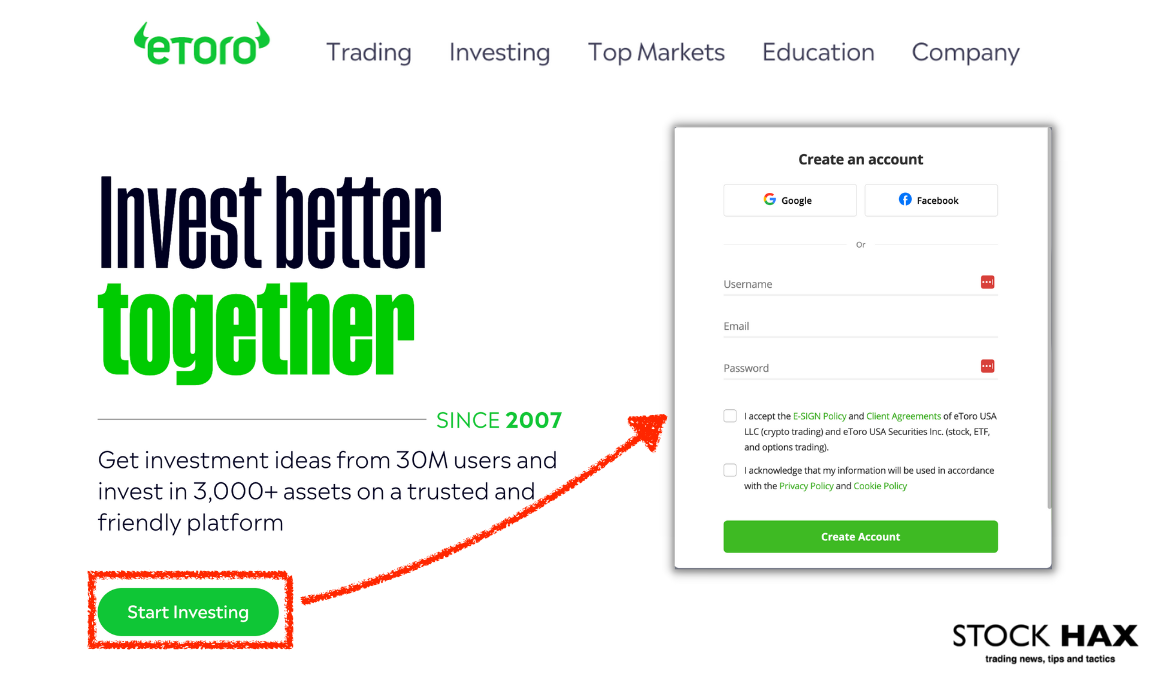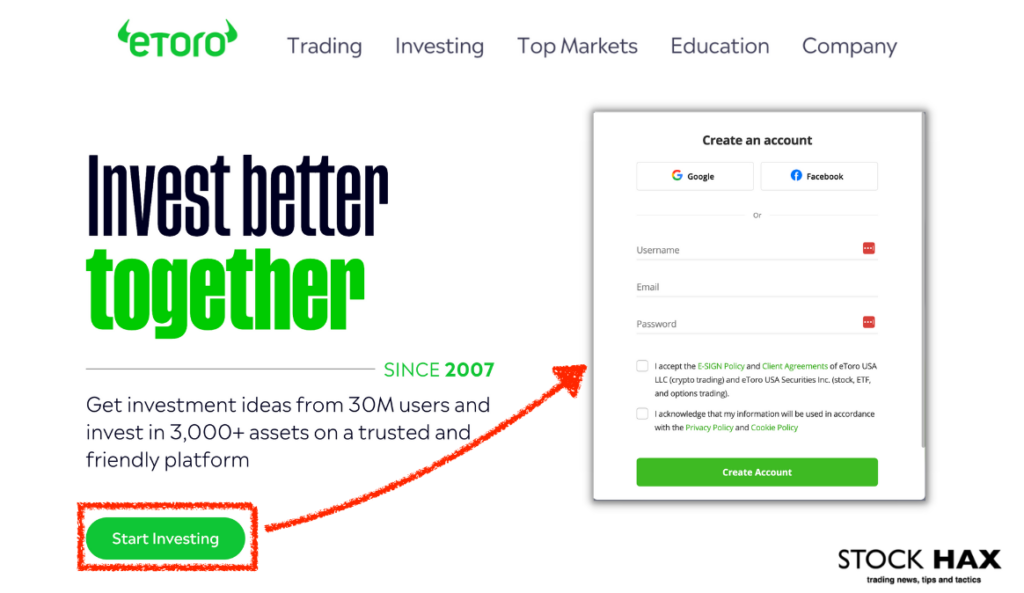 Step 2: Upload documents to allow the broker verify your identity
eToro will require a proof of identity and a proof of address – the latter can't be older than three months.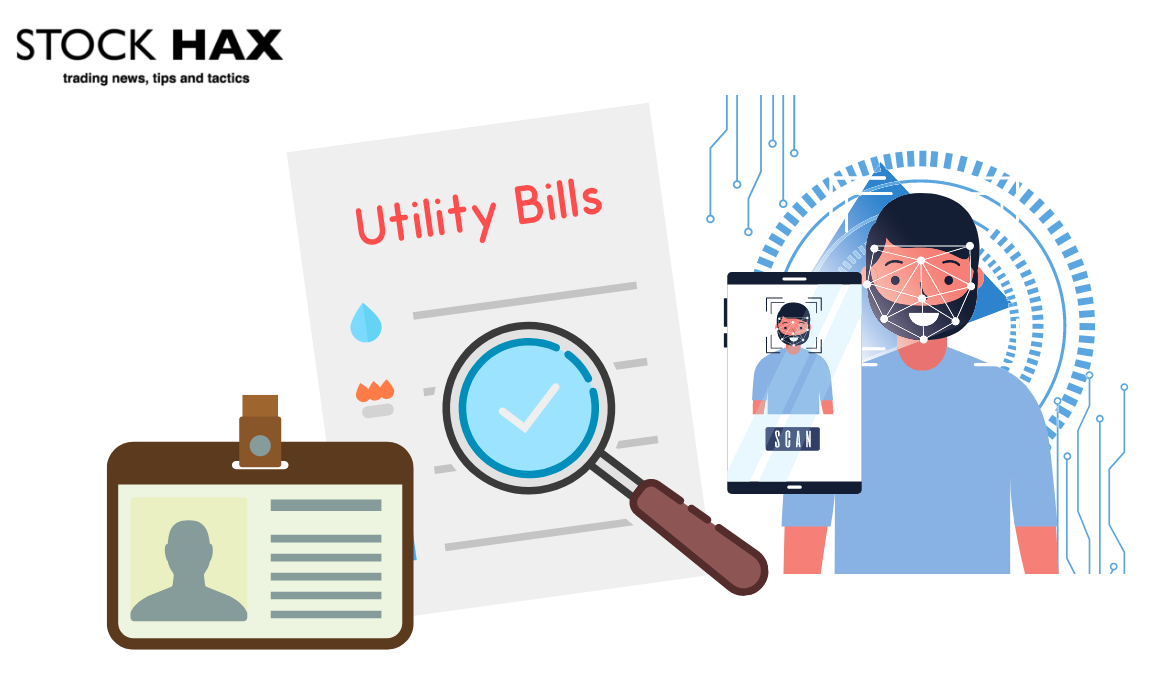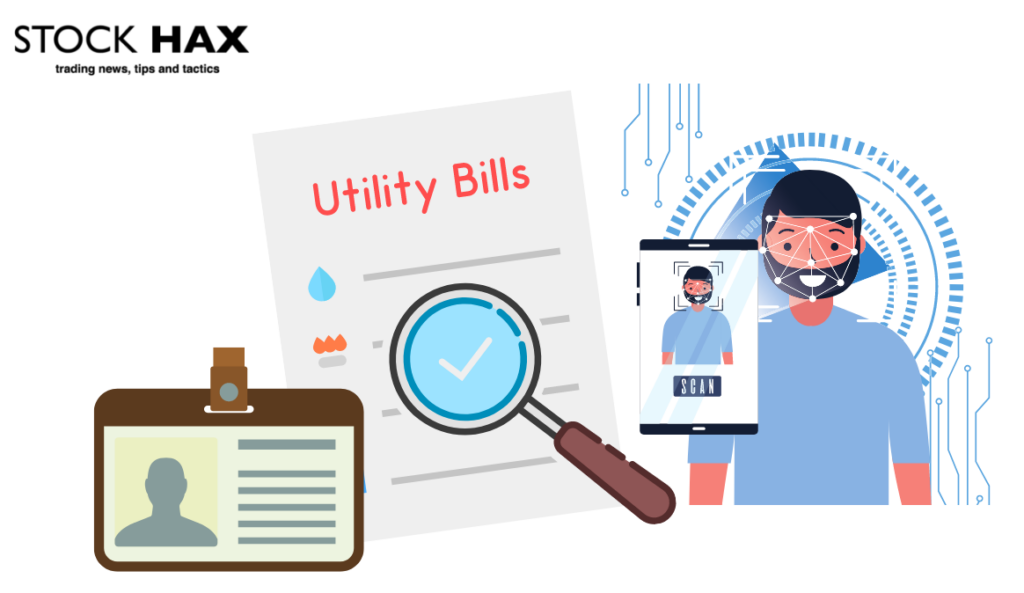 Step 3: Choose one of the available payment methods to deposit funds
To start investing and trading, users will need to fund their accounts through one of the deposit methods available on eToro – users can find them by clicking the Deposit Funds link.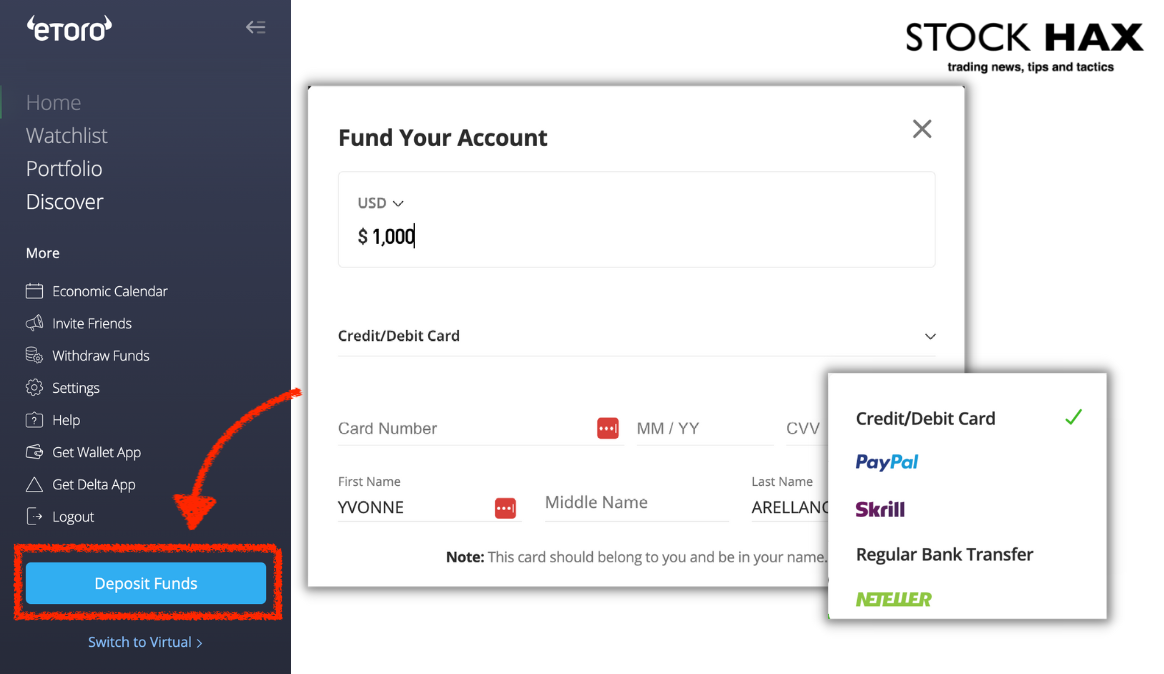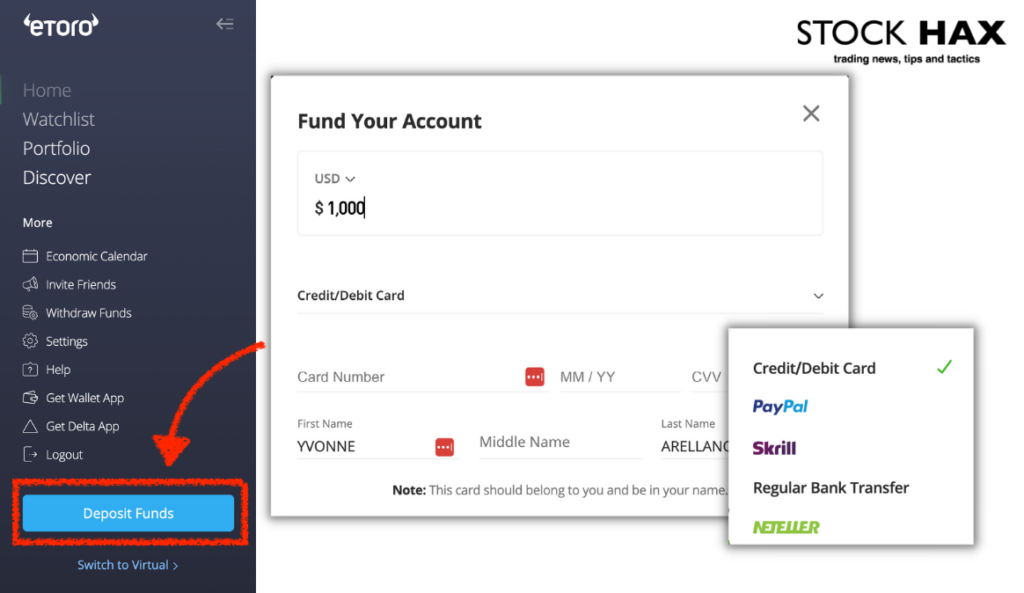 Step 4: Search for PL
Investors interested in PL stocks can use the integrated search tab and type "PL" or "Planet Labs".
Users will find the page dedicated to Planet Labs and its stocks.
Step 5: Invest in Planet Labs
Now, investors interested in Planet Plans can follow the Invest link to select the amount of shares they want to buy or the amount of funds they want to use.
Summary
Planet Labs is a relatively young company in a relatively young market.
The company is focused on producing Earth images thanks to its satellites.
The purposes of the images taken from the company can be many, from agricultural purposes to monitoring climate change.
The company went public in 2021 thanks to a SPAC – going through a relatively simplified IPO process. Since then, the stocks issued by the company were exchanged on the NYSE under the ticker symbol PL.
Considered more as a growth stock, as many other stocks issued by companies in the same industry, this financial instrument went through different market phases after its IPO. Many of these phases were negative. If we consider the price of the stock when it became publicly traded – at around $11, we realize that the price of the stock decreased significantly over time.
Of course, as mentioned, we need to consider that the company is relatively young.
This might make it hard for investors and traders to fully understand the value and performance of the company. Moreover, we need to consider that the price recorded right after an IPO could be biased by speculation, and that more time is needed to collect data and to observe how the stocks complete different market cycles.
In this article, we covered all this, but it is up to traders and investors to choose financial instruments according to how they can afford risk and their financial goals.
FAQ
Why is Planet Labs stock dropping?
All stocks go through positive and negative market phases, this is something natural. When it comes to Planet Labs stocks, there are also other elements to take into account. First off, Planet Labs is a relatively young company. Moreover, stocks like PL are considered more as growth stock than as value stock. Other elements involve high operating costs and share dilution.
When did Planet Labs go public?
Planet Labs went public on December 8, 2021 on the NYSE thanks to a merger with the SPAC DMY Technology Group.
PL is traded on the New York Stock Exchange – NYSE.
Risk Disclaimer
StockHax strives to provide unbiased and reliable information on cryptocurrency, finance, trading, and stocks. However, we cannot provide financial advice and urge users to do their own research and due diligence.
Read More