This website and its content are not intended to provide professional or financial advice. The views expressed here are based solely on the writer's opinion, research, and personal experience, and should not be taken as factual information. The author is not a financial advisor and lacks relevant certifications in that regard. We highly recommend consulting a qualified financial advisor before making any investment decisions, as the information presented on this site is general in nature and may not be tailored to individual needs or circumstances.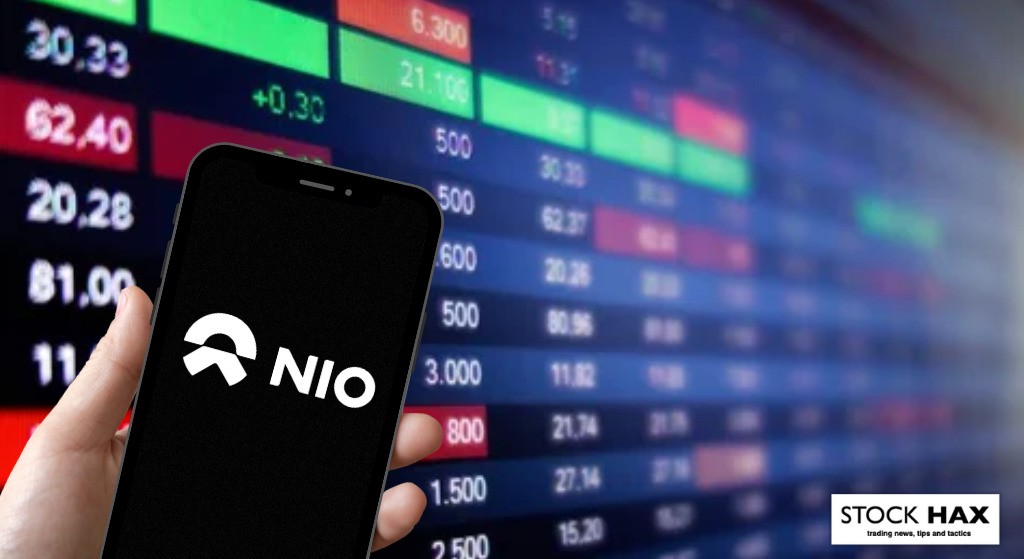 Nio Inc. is a pioneering Chinese electric vehicle (EV) manufacturer known for its innovative lineup of high-performance cars and transformative technologies. The company's range of premium SUVs and sedans, equipped with cutting-edge autonomous driving capabilities and longer battery lives, have gained popularity in the competitive EV market. Moreover, Nio's innovative battery-swapping solution provides a unique value proposition, addressing the common issue of EV charging infrastructure. With a strong brand image and a loyal customer base, Nio's growth trajectory showcases its potential in reshaping the future of the automotive industry.
Nio Stock Key Features
Impressive Vehicle Portfolio: Nio offers an alluring lineup of electric vehicles, particularly with its flagship SUV models: ES8, ES6, and EC6. These vehicles are designed with long battery lives, providing an impressive driving range that competes well with traditional gasoline vehicles. Each model boasts state-of-the-art technology features, luxurious interiors, and distinctive design aesthetics, targeting the premium segment of the EV market. Furthermore, Nio has diversified its product offering with the ET7 sedan, a sleek and high-performance vehicle targeting the high-end luxury market, thus enhancing its competitive edge in the EV industry.
Pioneering Battery-Swapping Solution: What truly sets Nio apart is its innovative battery-swapping technology. Through a growing network of battery swapping stations across China, Nio offers customers the ability to swap a depleted battery for a fully charged one within just a few minutes. This approach not only alleviates common range anxiety associated with EVs but also addresses the broader challenge of sparse EV charging infrastructure. This unique service increases the overall convenience for Nio customers, enhancing customer satisfaction and loyalty.
Cutting-edge Autonomous Driving Technology: Nio is at the forefront of developing autonomous driving technology. Its vehicles are equipped with the Nio Pilot, an advanced driver-assistance system that offers features like adaptive cruise control, automated parking assistance, and traffic jam assistance. Nio is also heavily developing full self-driving technology, with successful road tests and participation in autonomous driving competitions showcasing its progress and commitment to pioneering in this field.
Solid Brand Image and Customer Devotion: Nio has been successful in establishing a robust brand identity as a premium EV manufacturer. It prioritizes high performance, sophisticated and innovative technology, and exceptional customer service. Through initiatives like the Nio User Trust, which allows users to get a substantial discount on new models by prepaying a yearly amount, Nio has fostered a strong and loyal customer base. Positive brand perception among EV enthusiasts and industry experts further fortifies Nio's position in the EV market.
Accelerated Growth and Market Expansion: Nio has demonstrated remarkable growth in the competitive EV market. With a steady rise in its vehicle deliveries and an expanding market share in China, the company has shown its ability to scale successfully. Beyond this, Nio has worked to create an immersive brand experience through the opening of Nio Houses. These spaces, part showroom, part clubhouses, allow potential and existing customers to explore Nio's offerings and engage with the brand on a deeper level. Finally, with plans to expand internationally, particularly targeting the European market, Nio's growth trajectory and potential show great promise.
Nio Stock Over the Years – Review
Over the past five years, Nio's stock has experienced dramatic ups and downs, primarily driven by its aggressive growth strategy, industry trends, and overall investor sentiment towards EV stocks, which peaked in early 2021. Although the company faced initial struggles, it has demonstrated resilience through its innovative offerings and growing sales numbers. That said, the stock is currently hovering around its mid-2020 levels, nearly 90% down from its all-time high just shy of $67.
Nio Stock in 2023
At the start of 2023, NIO opened at $10.21. From there, the stock rallied about 30% leading into the end of January, reaching a year-to-date high of $13.20. However, it ran into strong resistance at the $13 level, which coincided with its 100-day moving average. Since then, NIO has seen a steep and consistent decline, putting in a year-to-date low of $7.00 at the start of June. However, NIO rallied after touching this low, and closed at $9.40 on June 16, 2023.
Nio Stock in 2022
In the previous year, 2022, NIO opened at $33.52. Aside from its intraday high of $33.80 put in that very same day, NIO would set forth on a steep decline, quickly falling below $30 and eventually $20 before the end of January, roughly 40% down from its yearly open. From there, NIO traded in a volatile range, bouncing between $13 and $24. Between July and early September, price remained in a tighter range of $18 to $22, but was followed by a precipitous decline to $10 by November, eventually closing the year at $9.74, a more than 70% decline from its 2022 opening price.
Nio Stock in 2021
At the start of 2021, NIO continued its bullish momentum, opening at $51.19. Just five trading days later, the stock would reach its all-time high of $66.99, a 30% rally from its yearly open and about 17% higher than its previous all-time high of $57.20 made in 2020. After putting in that high, the stock consolidated between $55 and $65 until late February, where it saw a sharp decline below $42. By mid-May, NIO would reach its 2021 low of $30.03, a roughly 54% decline from its near-$67 high in January. From there, NIO rallied almost 80% back to $55 until eventually retracing down to $33 by October and to $28 by mid-December. The stock would close out the year at $31.69, bringing its year-to-date performance to -38%.
Nio Stock in 2020
In 2020, NIO would start out the year at $4.10. After falling to $3.14 a few days later, the stock rallied 80% to $5.65. However, by mid March following the onset of the COVID pandemic, NIO would fall more than 60% to $2.11. From that point on, the stock would see an unprecedented rally, nearing $4 by the end of April and $8 by late June, an increase of more than 270% from its COVID low. By the middle of July, NIO surpassed $16. Following that high, the stock retraced back down to $10.50 only to continue its monster rally again in late August. By mid October, NIO was trading at $28, eventually hitting a high of $57.20 and closing the year at $48.74. Its total gain in 2020 was a whopping 1,150%.
Nio Stock in 2019
After opening at $6.11 in 2019, NIO rallied more than 70% to $10.66 by late February, which would turn out to be its high for the year. After nearly matching that high in the beginning of March, NIO saw a dramatic 50% decline down to $5 before the month was over. By the middle of June, the stock had fallen to $2.50. By early October, NIO declined to its all-time low of $1.19, a near-90% drop from its $10.66 high earlier in the year. From there, the stock rallied over 230% to its 2019 close of $4.03, bringing its yearly performance to -34%.
Adding Nio shares to your portfolio can be done through various avenues. Direct purchase of stocks from a stock exchange is the most straightforward method, using online brokers like eToro, TD Ameritrade, or Robinhood. Mutual funds and Exchange-Traded Funds (ETFs) are also good alternatives, especially for those seeking diversified exposure to the EV market, where some funds include Nio in their holdings. Crowdfunding is generally not applicable for established public companies like Nio.
Adding Nio shares to your portfolio through eToro is straightforward and accessible for both novice and seasoned traders.
One can add exposure to Nio shares through a range of trading platforms or digital brokerage firms. However, it's crucial to weigh factors such as costs, taxes, and the availability of investment tools. For illustration purposes, we'll take eToro as an example.
Step 1: Open an Account
Kick off by visiting the eToro homepage and hitting the "Join Now" button. The sign-up page appears promptly. Enter your personal details like name, email, and preferred password. Alternatively, you can also register using your existing Facebook or Google accounts.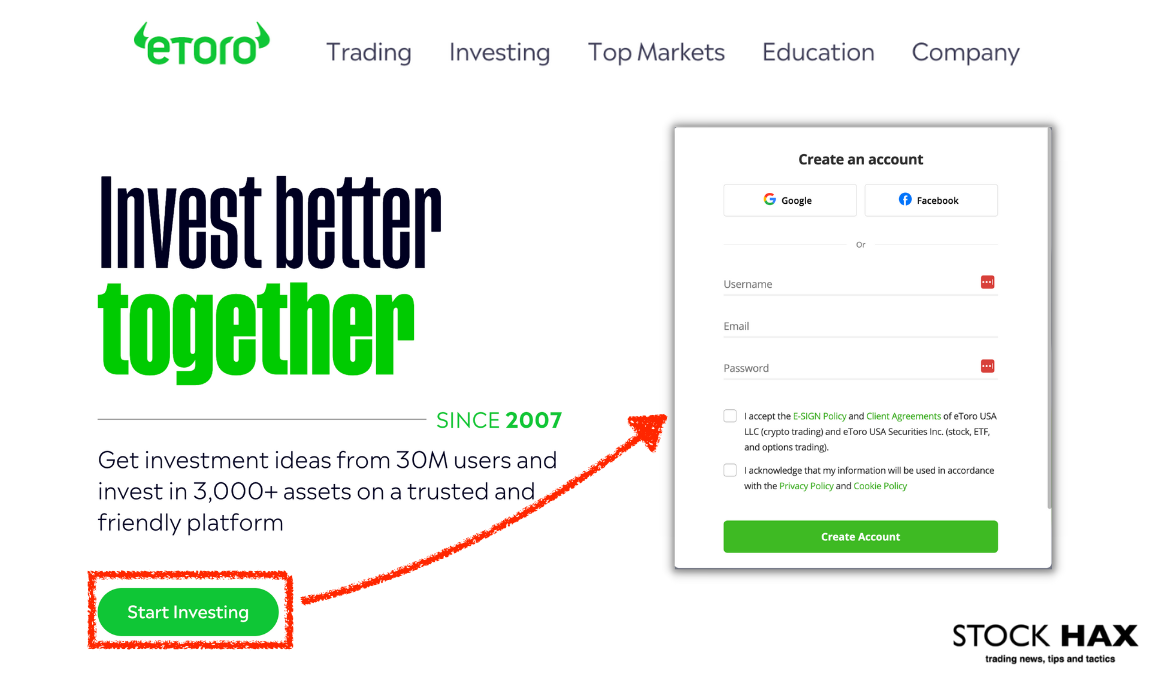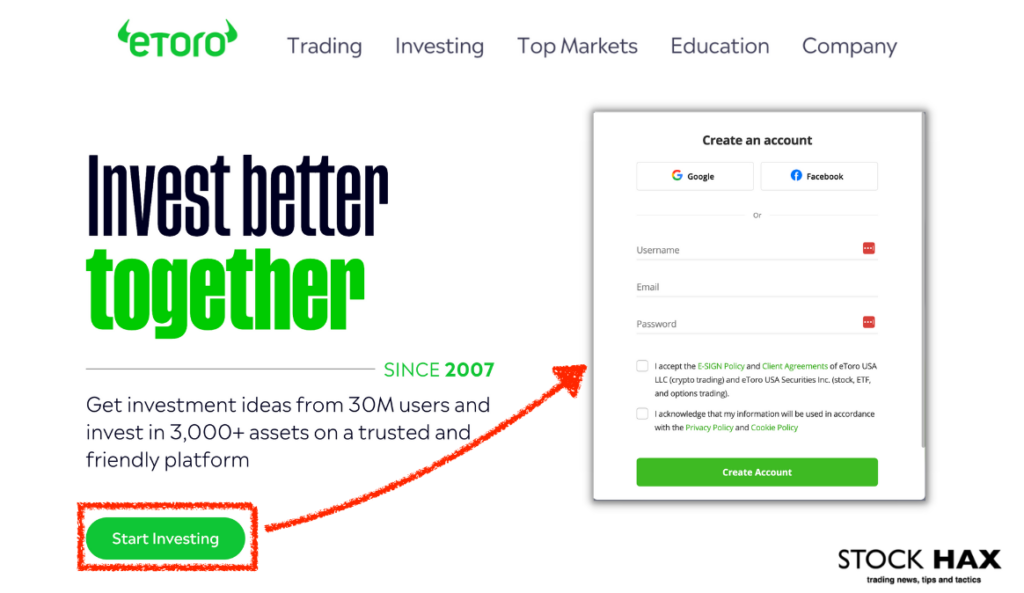 Step 2: Upload ID
For this step, you'll need to validate your identity. Submit your proof of identification (such as ID, passport, or driver's license) and proof of address. Your proof of address should be a document displaying your name, address, and date, issued within the last three months.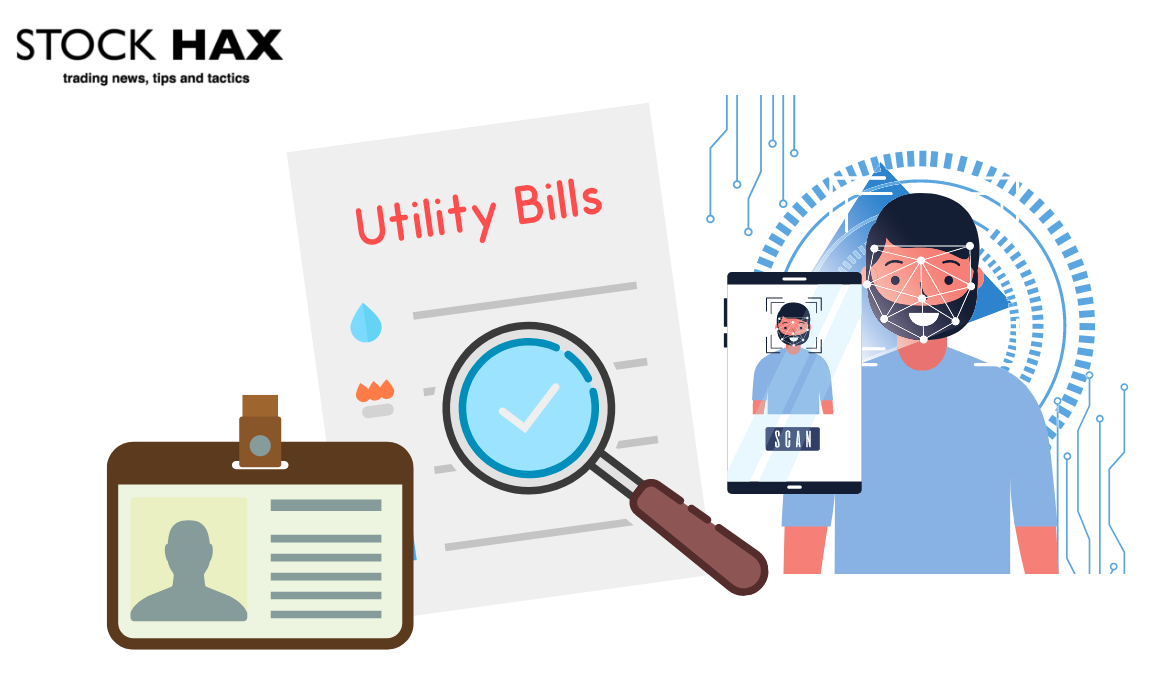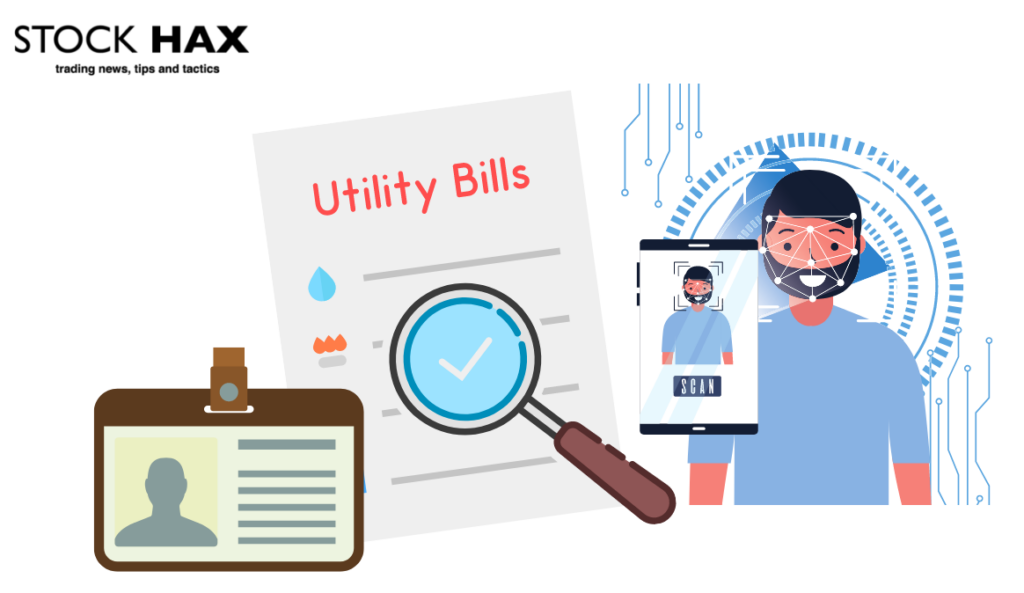 Step 3: Make a Deposit
Once your account is verified, it's time to add funds. Navigate to eToro's main menu and select "Deposit Funds". Then, input the amount you wish to allocate to Nio stock and choose your preferred payment method.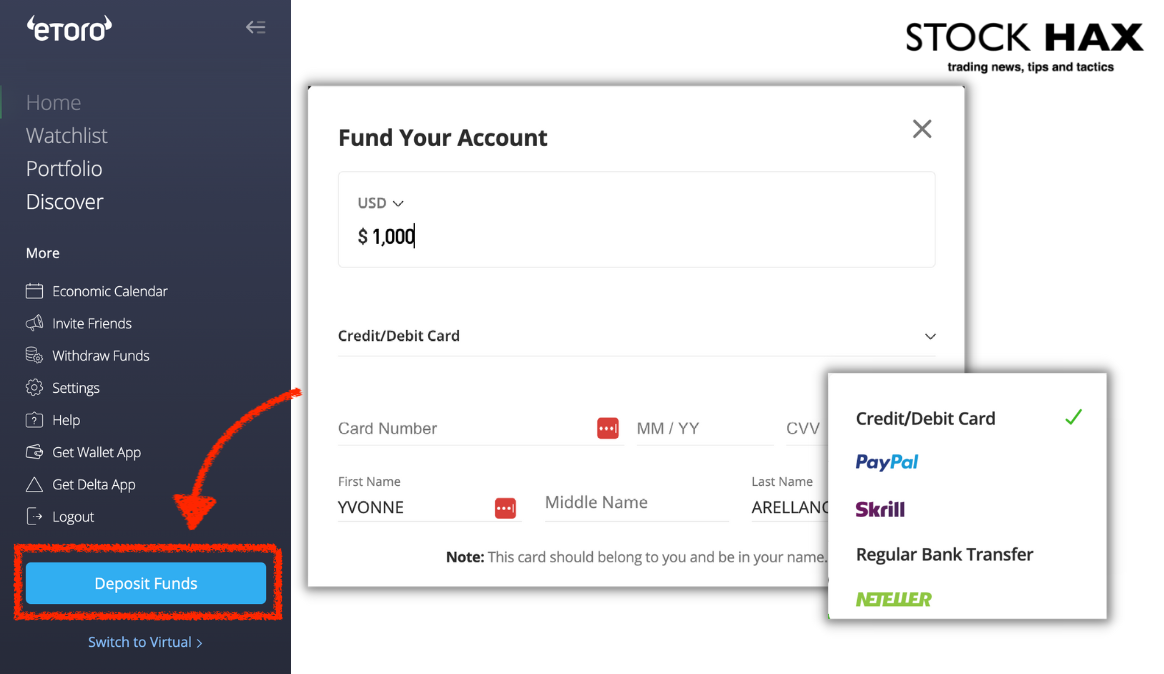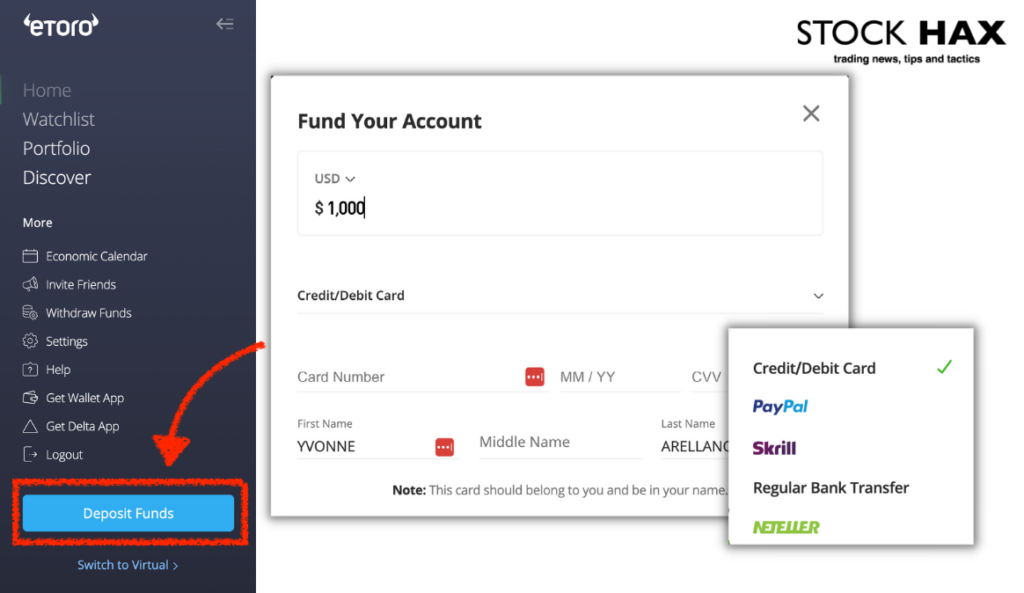 Step 4: Search for Nio
To locate Nio shares, input its ticker symbol "NIO" into the search tab. If you don't know a stock's ticker symbol, you can just start typing the company's name and eToro will display the most popular results. The platform's user-friendly design will promptly show relevant results as you type.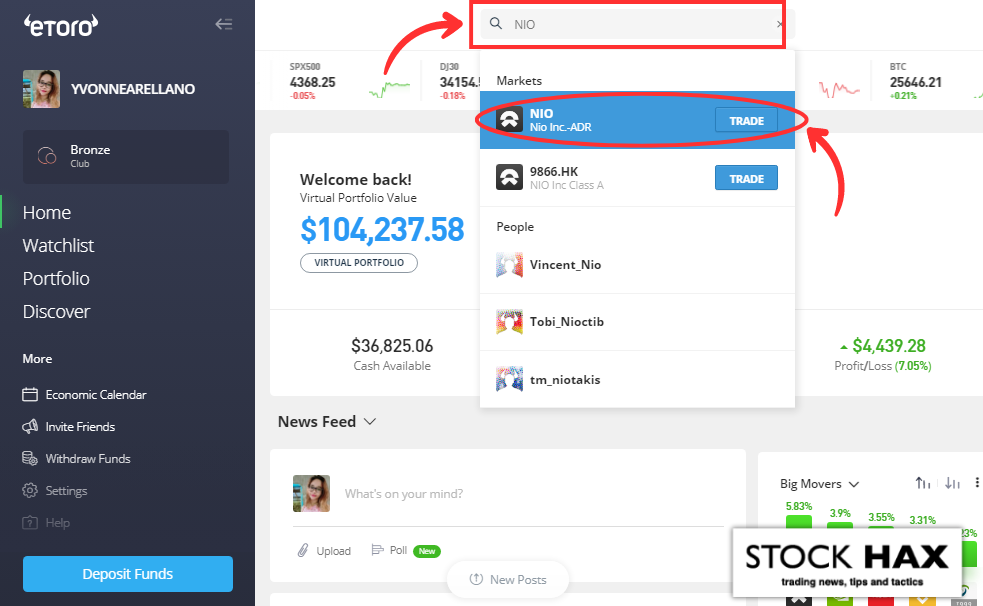 Step 5: Select Nio
Once you've chosen "NIO," it becomes simple to add it to your portfolio on eToro. Click on the "Trade" button, then decide how much money you want to spend or how many Nio shares to buy. Upon finalizing your transaction, your investment will appear in your eToro portfolio, where you can easily view your newly acquired stock(s).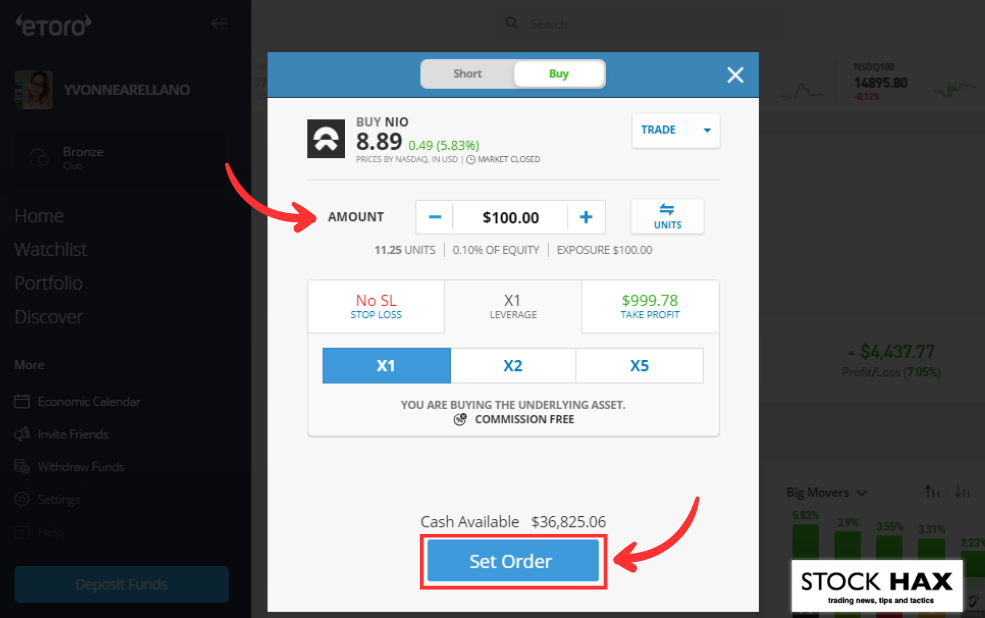 Summary
Nio, a pioneering force in the Chinese electric vehicle (EV) industry, is recognized for its impressive portfolio of high-performance vehicles, innovative battery-swapping solution, advanced autonomous driving technology, and robust brand image. Over the years, Nio's stock has seen a dramatic roller-coaster ride due to a combination of aggressive growth strategies, industry trends, and shifts in sentiment. While the company's stock has experienced a substantial decline, falling nearly 90% from its all-time high, it remains a promising prospect in the EV space. For those interested in Nio, platforms such as eToro offer an accessible and straightforward stock picking process, making it an easy choice for both beginner and experienced traders.
FAQ
What is NIO Inc. and what do they do?
NIO Inc. is a Chinese automobile manufacturer that specializes in designing and developing electric vehicles. It was founded in 2014 by William Li and is headquartered in Shanghai. The company is at the forefront of the EV industry in China, with a reputation for high quality and innovative technology, including their unique battery swapping stations.
Is NIO listed on the Singapore Stock Exchange?
NIO Inc. is primarily listed on the New York Stock Exchange (NYSE) under the ticker symbol "NIO". However, on May 20, 2022, the electric car maker NIO made a successful debut on the Main Board of the Singapore Exchange Securities Trading Limited (SGX-ST) under the ticker symbol "NIO". This milestone made NIO the first automobile firm to be listed on three different exchanges, and the first Chinese enterprise to secure listings in New York, Hong Kong, and Singapore.
Can NIO stock reach $1,000?
The future stock price of NIO, or any company, depends on a multitude of factors, including the company's financial health, overall market conditions, and sentiment. Predicting that NIO stock will reach $1,000 is speculative and involves a significant amount of risk and uncertainty. Do your own research, consider the company's growth prospects and financials, and potentially seek advice from financial advisors before making investment decisions.
How has NIO's stock performed historically?
Since its IPO on the NYSE in September 2018, NIO's stock has experienced significant volatility, as is typical with many growth-focused tech companies. Despite facing financial difficulties in its early years, NIO's stock has seen substantial growth, driven by increased deliveries and improved financials. However, past performance is not indicative of future results, and investing in the stock market always carries risk.
What are the main factors that affect NIO's stock price?
Several factors can impact NIO's stock price, including but not limited to: the overall health of the global economy, the state of US-China relations, changes in government policies regarding EVs, competition in the electric vehicle industry, NIO's ability to meet production and delivery targets, and the company's financial performance. Market sentiment and investor perceptions of the company also play a significant role.
Risk Disclaimer
StockHax strives to provide unbiased and reliable information on cryptocurrency, finance, trading, and stocks. However, we cannot provide financial advice and urge users to do their own research and due diligence.
Read More