This website and its content are not intended to provide professional or financial advice. The views expressed here are based solely on the writer's opinion, research, and personal experience, and should not be taken as factual information. The author is not a financial advisor and lacks relevant certifications in that regard. We highly recommend consulting a qualified financial advisor before making any investment decisions, as the information presented on this site is general in nature and may not be tailored to individual needs or circumstances.
DigitalOcean Holdings Inc. (ticker symbol: DOCN), a leading cloud infrastructure provider, has established itself as a key player in the technology industry.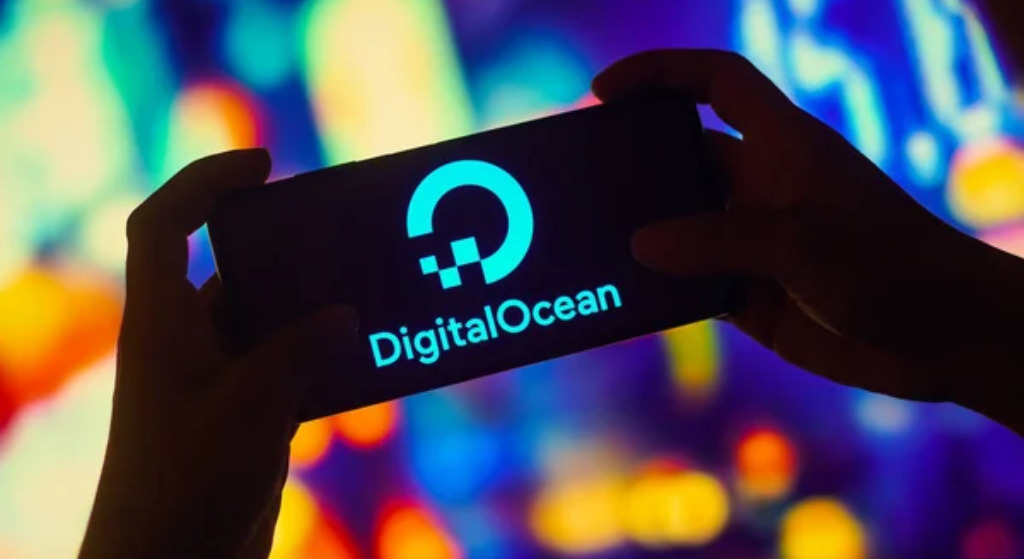 With a focus on simplicity, cost-effectiveness, and developer-centric solutions, DigitalOcean has garnered a loyal customer base and achieved impressive growth over the years.
In this article, we will explore the journey of DigitalOcean's stock over the years since its IPO, highlighting the factors contributing to its price fluctuations.
Additionally, we will delve into the various avenues through which investors can invest in DigitalOcean shares, such as stocks, mutual funds, ETFs, crowdfunding, and eToro.
Join us as we navigate the world of DigitalOcean stock and uncover investment opportunities in this dynamic sector.
DigitalOcean Stock Key Features
Consistent Growth: DigitalOcean's stock has exhibited consistent growth over the years, reflecting the company's strong performance and market positioning in the cloud infrastructure sector.
Revenue Expansion: DigitalOcean has consistently reported solid revenue growth, driven by its ability to attract new customers and expand its services to meet evolving market demands.
Increasing Market Share: The company has successfully increased its market share by offering affordable and user-friendly cloud infrastructure solutions, particularly appealing to startups and small businesses.
Developer-Focused Approach: DigitalOcean's focus on developers has been a key driver of its success. By providing a range of tools and resources tailored to developers' needs, the company has built a loyal user base and gained industry recognition.
Active Community: DigitalOcean has fostered an active and engaged community of users who contribute to its growth and provide valuable insights and support to fellow developers. This community-driven approach adds value to the company's brand and enhances its long-term prospects in the market.
DigitalOcean Stock Over the Years – Review
Since its IPO in March 2021, DigitalOcean has demonstrated a strong performance, marked by significant revenue growth and positive surprises in key financial metrics. The company has consistently exceeded market expectations, including earnings per share (EPS) and revenue. DigitalOcean's revenue has experienced impressive expansion, driven by its ability to attract new customers and establish a strong foothold in the competitive cloud infrastructure sector. Furthermore, the company's financials have consistently delivered positive surprises, indicating its ability to outperform market projections.
DigitalOcean Stock in 2023
In 2023, DigitalOcean is poised for a promising performance and outlook. The company is expected to continue its impressive revenue growth, with a projected increase of about 23% compared to the previous year. This growth is fueled by its expanding customer base and the increasing demand for cloud infrastructure services. DigitalOcean's financials are anticipated to exhibit positive trends, with an estimated EPS of 1.69 for the year.
Unfortunately, DOCN experienced a YTD loss in net income. Nevertheless, the stock has been showing strong performance in 2023, with a YTD growth of about 63% in share price With its strong market position, focus on developers, and strategic initiatives, DigitalOcean is well-positioned to capitalize on the thriving cloud infrastructure market and deliver value to its investors in 2023.
DigitalOcean Stock in 2022
In 2022, DigitalOcean's performance went down with the overall market. The company's share fell by 68% overall market volatility, driven by global economic uncertainties and fluctuations in investor sentiment. Additionally, increased competition in the cloud infrastructure market posed challenges for DigitalOcean, impacting its growth prospects and investor confidence.
Changes in market dynamics, shifts in technology trends, or specific company-related factors could have contributed to the stock's decline in 2022. Still, the year was marked by solid financial results and reinforced DigitalOcean's position as a leading player in the cloud infrastructure space.
DigitalOcean Stock in 2021
DigitalOcean stock reached its peak price per share by the end of its IPO year, 2021. The stock experienced a surge in its performance, bolstered by the growing demand for cloud services and its ability to attract new customers. The company's revenue growth and market share expansion showcased its competitiveness in the industry, solidifying its position as a key player.
When it comes to investing in DigitalOcean shares, investors have several avenues to consider. Here are some of the common methods:
Stocks: The most direct way to invest in DigitalOcean is by purchasing its stocks through a brokerage account. This allows investors to own shares and potentially benefit from the company's growth and performance.
Mutual Funds: Investing in mutual funds that include DigitalOcean stocks in their portfolio offers a diversified approach. Mutual funds pool money from multiple investors to invest in a variety of assets, providing exposure to DigitalOcean along with other companies.
ETFs (Exchange-Traded Funds): ETFs are similar to mutual funds but trade on stock exchanges like individual stocks. Investors can buy ETFs that include DigitalOcean stocks, providing a diversified investment while enjoying the flexibility of stock trading.
Crowdfunding: In some cases, investors may have the opportunity to invest in DigitalOcean shares during initial public offerings (IPOs) or crowdfunding campaigns. This allows individuals to participate in the company's early growth stages.
Investors seeking for seamless and user-friendly experience when investing in DigitalOcean, eToro represents a great choice for an example. With eToro's intuitive platform, investors can easily navigate the market, monitor their investments, and take advantage of a broad range of tools and features to make informed investment decisions.
DOCN stock may be acquired on a variety of exchange platforms or through digital brokers. It is, nevertheless, critical to examine fees, taxes, and investing tools. As an example, let us dive into the trading experience of eToro.
Step 1: Open an Account
Firstly, navigate to eToro's site and select the Sign-up option. The signup page will load in a few seconds. As a result, you must provide your name, email address, and password. Furthermore, you may create a profile using your Facebook or Google account.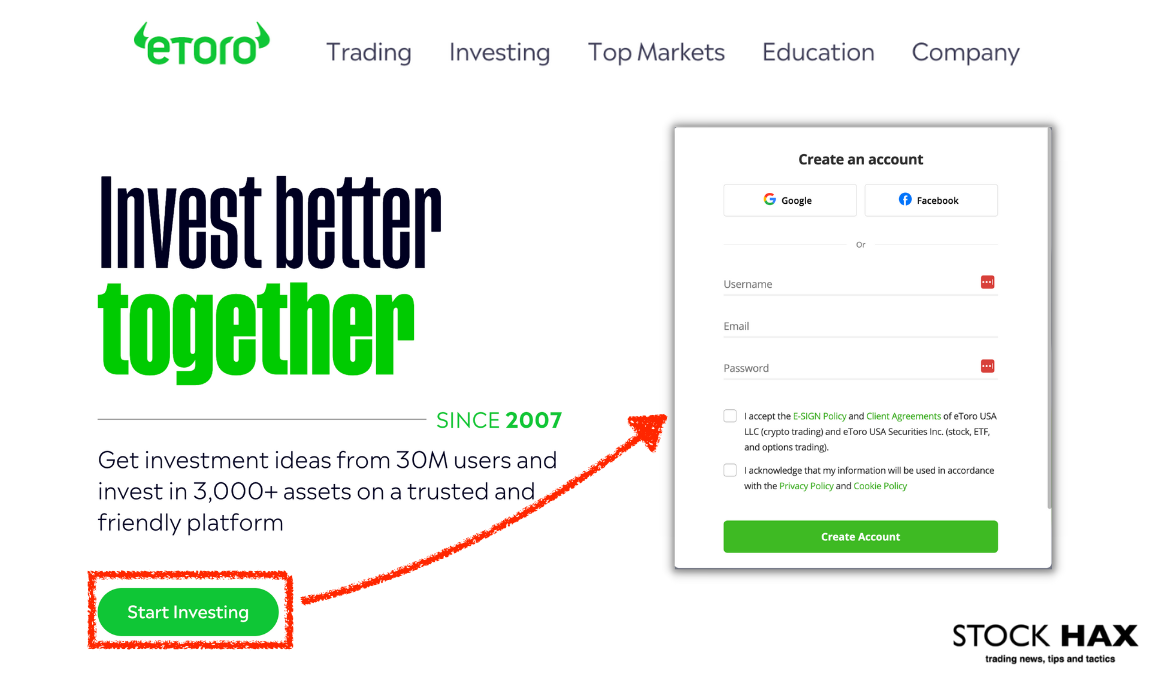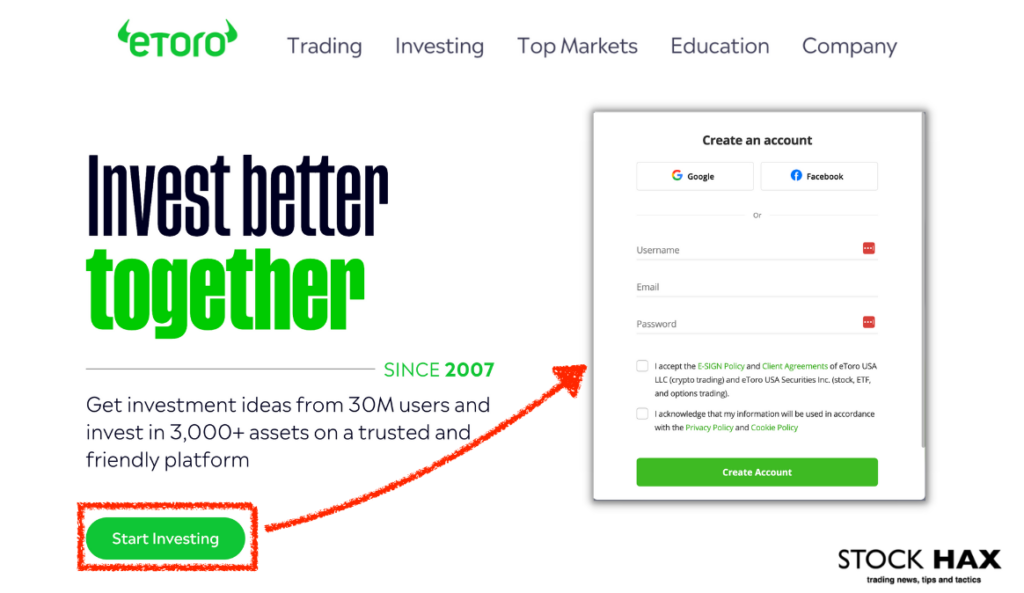 Step 2: Upload ID
This step will necessitate the verification of your identity. Users must provide evidence of identification and proof of residence. An ID, passport, or driver's license can be used as proof of identity. The user's entire name, address, and birth date must be included in the proof of address. The document should be issued at least three months in advance.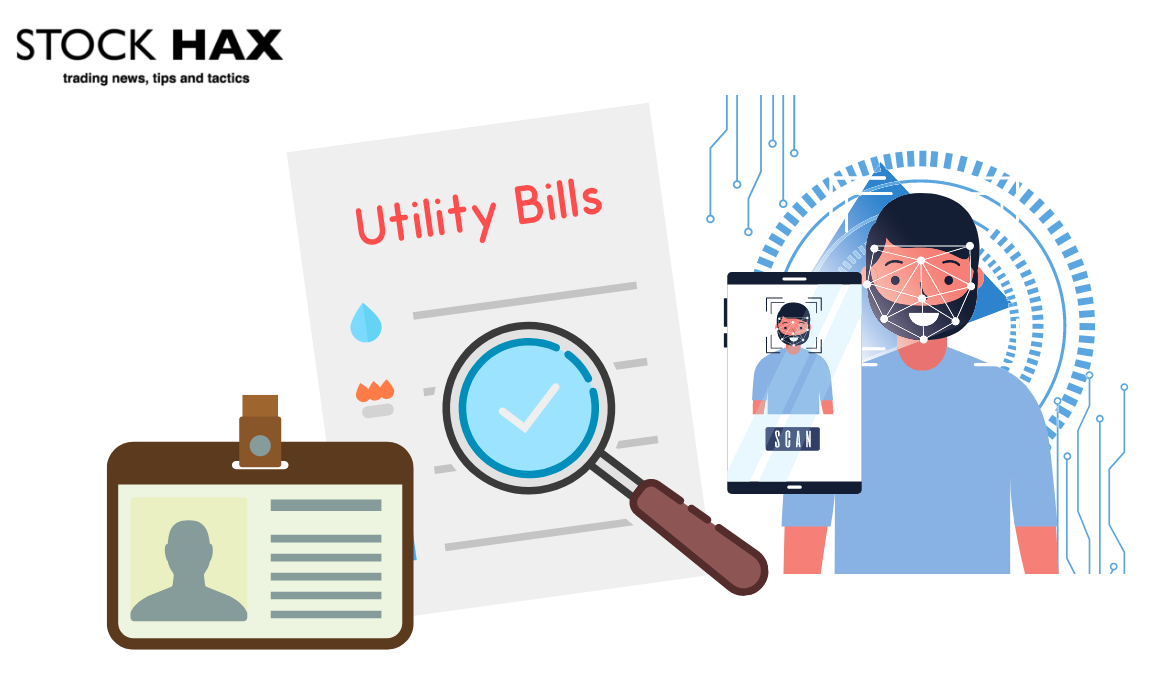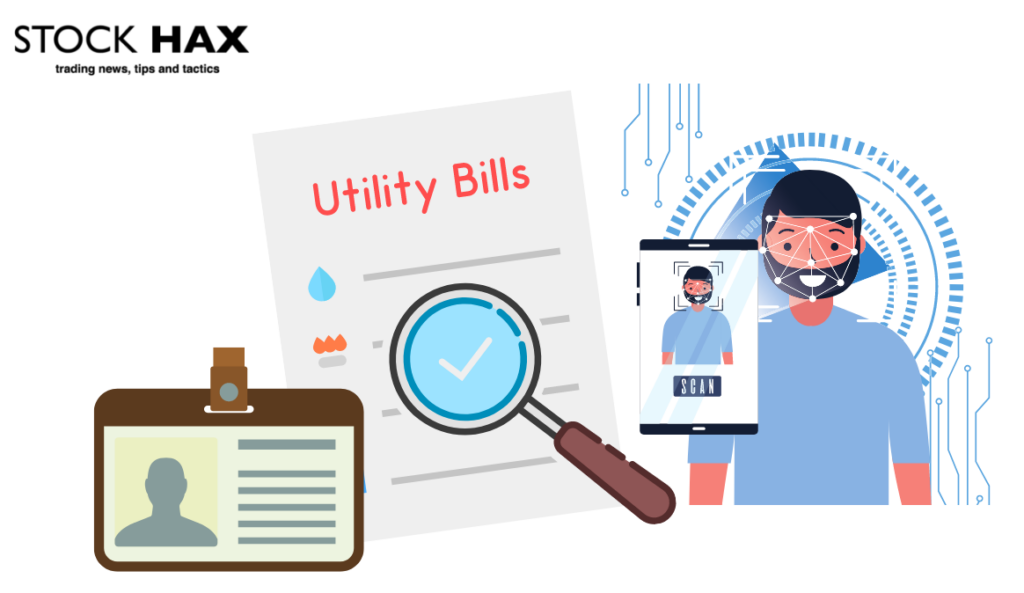 Step 3: Make a Deposit
After your account has been verified, you must finance your profile. You may accomplish this by going to the eToro menu and selecting the Deposit Funds option.
You may also choose the amount you wish to invest in DOCN stocks, the currency, and the payment type.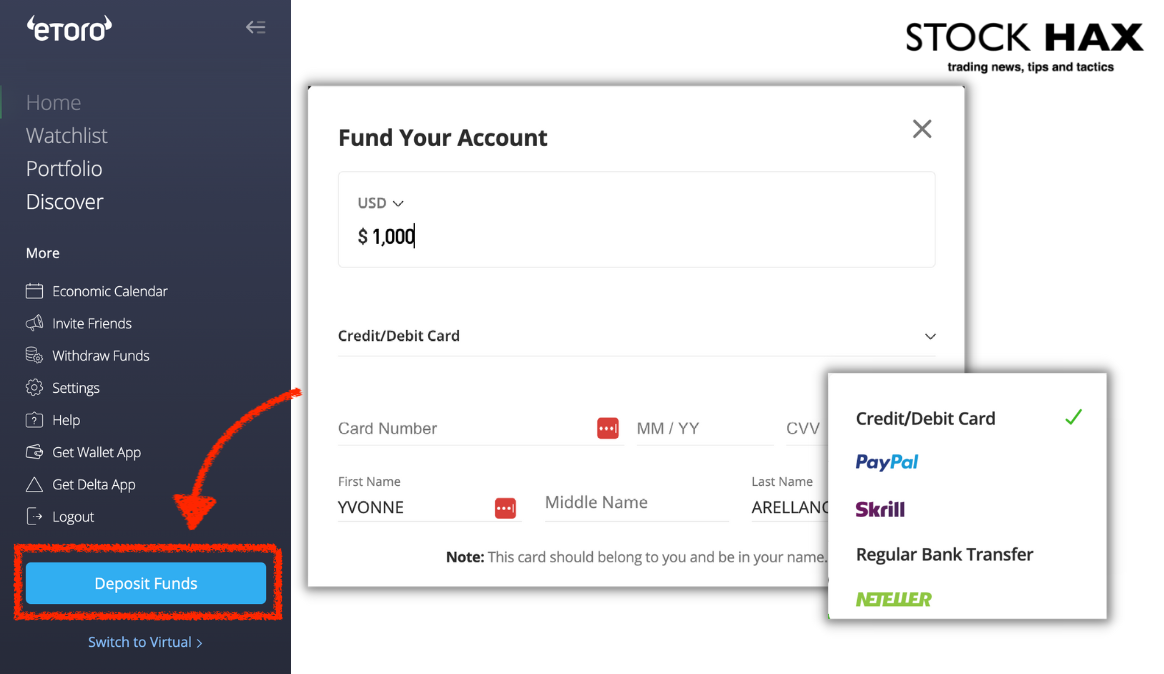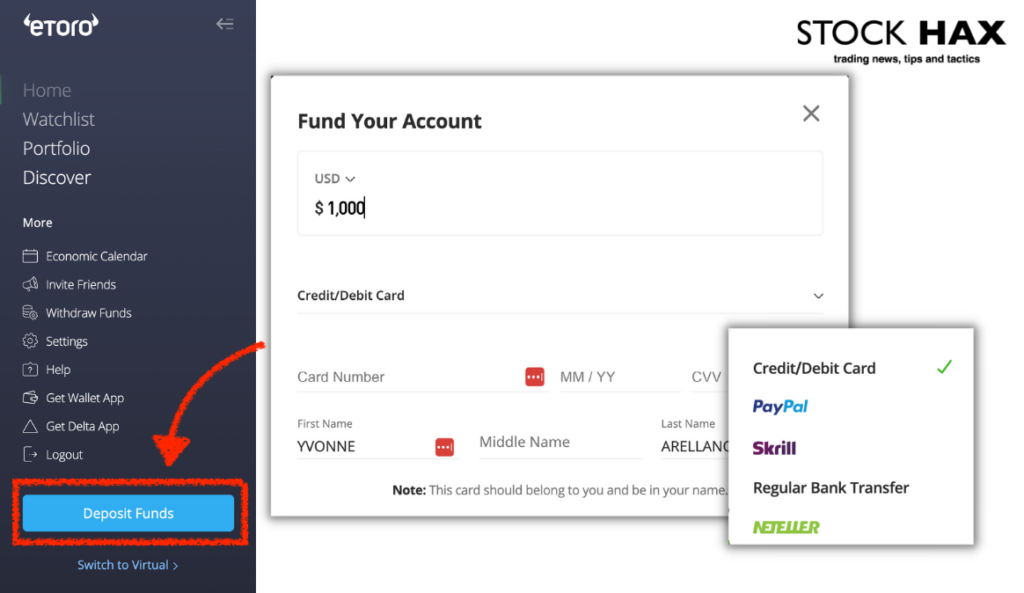 Step 4: Search for DigitalOcean
In the search tab, type DOCN to find the DigitalOcean Shares. Additionally, if you don't know the stock's Ticker symbol, write down the initial letters. The eToro site is simple to use and quickly displays the most prominent results.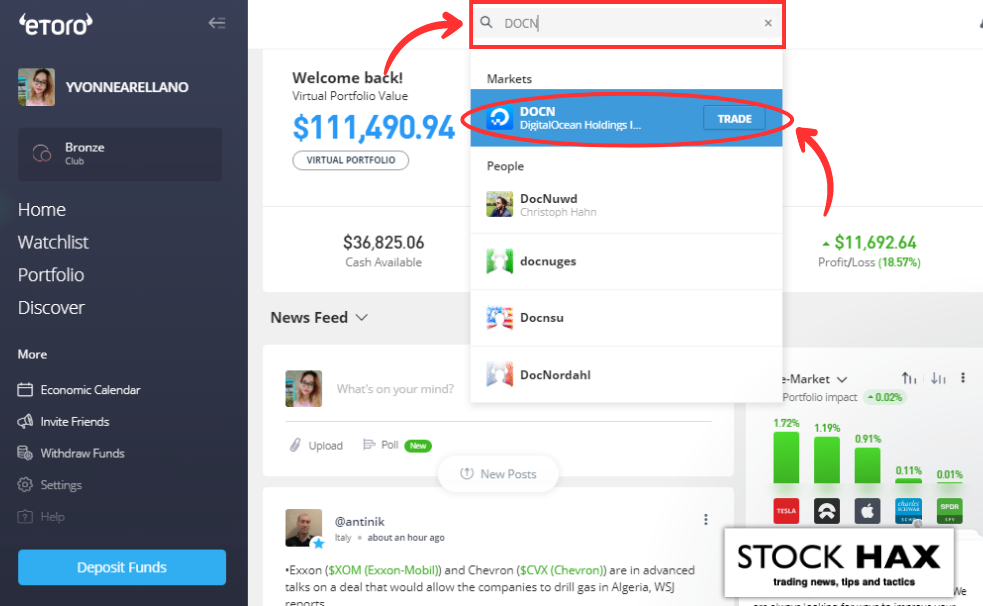 Step 5: Invest in DigitalOcean
You may easily invest in DOCN after selecting it on eToro. After clicking the Invest option, you may choose how much money to invest or how many shares of DOCN to buy. Upon finishing the procedure, you will be able to see your newly purchased assets in your portfolio.
Summary
In this comprehensive article, we explored the journey of DigitalOcean's stock over the past years, highlighting its consistent growth and key factors driving its performance.
We discussed the company's five key features, including its revenue expansion, increasing market share, and developer-focused approach. Additionally, we delved into different ways to invest in DigitalOcean shares, such as stocks, mutual funds, ETFs, crowdfunding, and specifically through eToro.
We provided an introduction to investing in DigitalOcean shares through eToro, emphasizing the ease of the investment process and the ability to customize investment amounts.
With various investment options available, investors can capitalize on DigitalOcean's success and participate in the promising cloud infrastructure market.
FAQ
How does DigitalOcean differentiate itself from other cloud infrastructure providers?
DigitalOcean stands out by providing a simplified and intuitive user interface, making it easy for developers to deploy and manage applications. The company also fosters an active community that supports knowledge sharing and collaboration, creating a unique ecosystem for its users.
What are the risks associated with investing in DigitalOcean stock?
As with any investment, there are risks to consider. Factors such as competition from larger cloud providers, changes in market dynamics, and potential disruptions in technology trends could impact DigitalOcean's future growth and stock performance. It's crucial for investors to carefully assess these risks before making investment decisions.
What is DigitalOcean's long-term growth strategy?
DigitalOcean aims to continue expanding its customer base, both domestically and internationally. The company also seeks to deepen its relationships with developers and enhance its product offerings through strategic acquisitions and partnerships.
Risk Disclaimer
StockHax strives to provide unbiased and reliable information on cryptocurrency, finance, trading, and stocks. However, we cannot provide financial advice and urge users to do their own research and due diligence.
Read More