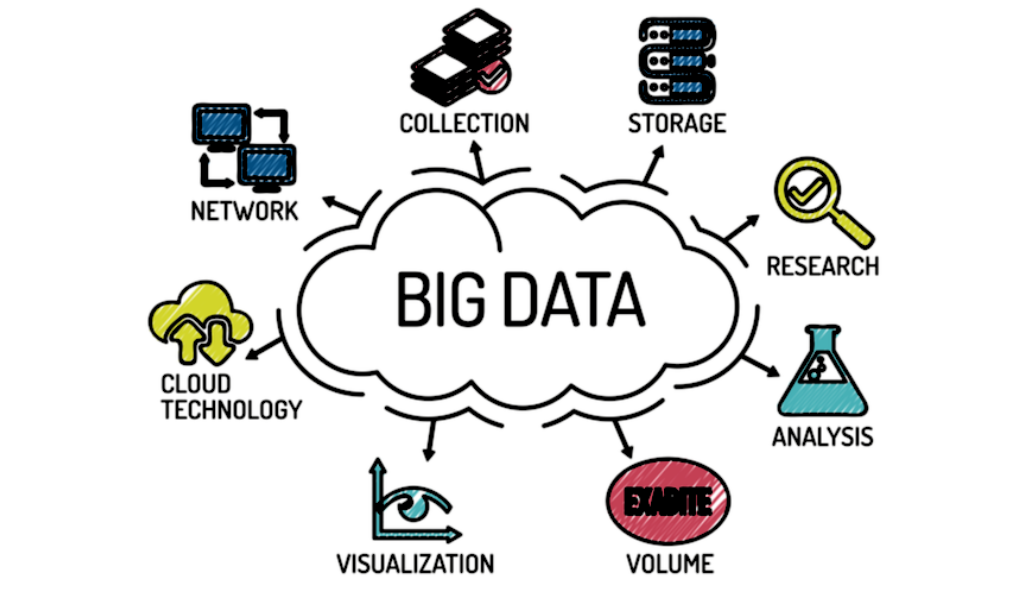 In the dynamic realm of data-driven innovation, one company stands out as a pioneering force – Databricks. As the exponential growth of data reshapes industries, Databricks has emerged as a transformative solution at the forefront of the data analytics and AI landscape.
Databricks operates in one of the fastest-growing industries — big data analytics. The global big data analytics market size was valued at $271.83 billion in 2022 and is projected to grow from $307.52 billion in 2023 to $745.15 billion by 2030, translating to a CAGR of 13.5% during the forecast period. The rapid growth of this industry and Databrick's leading market position make it an attractive investment opportunity. However, the company is not publicly traded yet, prompting anticipation among investors for a potential Databricks ipo.
Can You Buy Databricks Stock? Is Databricks Publicly Traded?
Databricks operates as a privately-owned company, meaning it is not publicly traded on stock exchanges. This status holds implications that shape its financial transparency and investment opportunities. As a private entity, Databricks is not obligated to disclose as much financial information as publicly traded companies. This limited access to financial data can make it challenging for potential investors to assess the company's performance, growth trajectory, and financial health.
Furthermore, Databricks' private ownership means that its shares are not available for purchase on stock markets, and as a result, there is no real-time information on Databricks stock price. This absence of publicly traded shares can restrict individuals from directly investing in the company through traditional stock trading platforms. Instead, the opportunity to invest in Databricks is typically extended to institutional investors, venture capitalists, and private equity firms.
While private ownership shields Databricks from the scrutiny of public markets and offers operational flexibility, it also curtails the accessibility for retail investors seeking to participate in the company's potential success. As Databricks continues to shape the big data analytics landscape with its innovative solutions, its status as a privately-owned entity maintains a certain level of exclusivity in terms of investment access and financial disclosure.
Who Owns Databricks?
Founded in 2013 by the creators of Apache Spark, Databricks has consistently pushed the boundaries of data processing and analysis. As a privately-owned entity, Databricks is not listed on stock exchanges, and its ownership structure is held by a combination of co-founders, employees, venture capital firms, and institutional investors. The company's largest investors are Andreessen Horowitz, Microsoft, and Tiger Global Management. Notably, in 2019, the company secured a funding round of $400 million, led by Andreessen Horowitz, catapulting its valuation to a staggering $6.2 billion. The latest-known Databricks valuation was $38 billion in 2021 and it hasn't been officially updated in 2022 and 2023.
Databricks has embarked on strategic acquisitions to fortify its offerings and expand its market presence. In 2020, the acquisition of Redash, a data visualization company, further enhanced Databricks' capabilities, enabling users to seamlessly create and share interactive dashboards. This move showcased Databricks' commitment to providing end-to-end solutions for data management, processing, and visualization.
In June 2023, the company acquired MosaicML, a leading generative AI platform for $1.3 billion. This acquisition gave Databricks the ability to offer a more comprehensive solution for generative AI. MosaicML's platform provides a way to build, train, and deploy generative AI models, which can be used for a variety of applications, such as natural language generation, image generation, and text summarization. The acquisition of MosaicML is a significant move for Databricks, as it shows that the company is committed to expanding its offerings in the generative AI space.
Is the Parent Company Publicly Traded?
Databricks operates as an independent entity without a publicly known parent company. However, the company is majority-owned by its investors, which include Andreessen Horowitz, Microsoft, and Tiger Global Management.
Since Databricks does not have a publicly traded parent company, investors interested in gaining exposure to its' potential growth and innovations would typically need to explore opportunities directly related to Databricks, such as potential future IPOs, private investment rounds, or partnerships.
Accredited investors — individuals with a yearly income over $200,000 or a net worth of over $1 million — have access to private investment rounds. This means that they could provide capital to venture capital firms like Andreessen Horowitz and gain exposure to a basket of high-risk but potentially high-return investments, including Databricks. For regular investors, buying shares of Microsoft, the only publicly-traded Databricks investor is an indirect way of investing in Databricks
How to Invest in Databricks Stock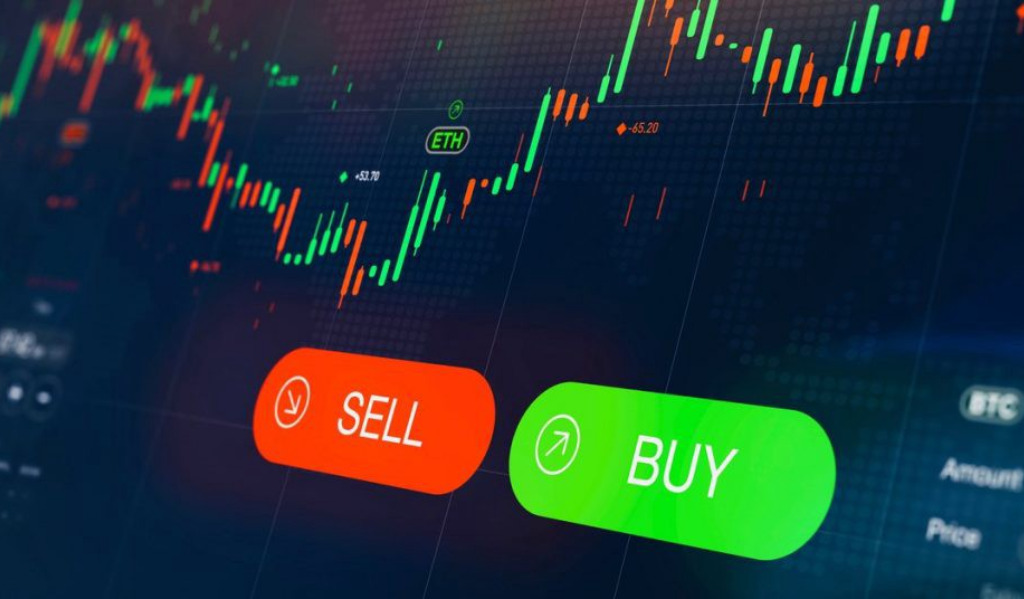 While Databricks is not public, investors can indirectly invest in the company by buying shares of Microsoft, which is one of its main investors.
The data analytics and machine learning space is rapidly growing, and there are a number of investment opportunities available. Some of the top investment opportunities in this space that are publicly traded include:
Palantir Technologies Inc. (PLTR): Palantir specializes in data analytics and AI, providing solutions to government agencies and commercial enterprises. The company's stock has garnered attention since its IPO and continues to be a notable player in the data-driven technology sector.
Snowflake Inc. (SNOW): Snowflake offers a cloud-based data warehousing platform that enables efficient data storage and analysis. The company's IPO generated significant interest, highlighting the growing demand for advanced data management solutions.
Alteryx Inc. (AYX): Alteryx focuses on self-service data analytics, empowering organizations to make data-driven decisions. The company's platform allows users to blend, prepare, and analyze data without extensive technical expertise.
Splunk Inc. (SPLK): Splunk specializes in analyzing machine-generated data, providing insights that aid in operational and business decision-making. The company's software solutions have applications across various industries.
Overall, experts have been bullish on the technology sector, particularly companies that are driving digital transformation, cloud computing, and AI adoption. Major technology giants like Amazon, Microsoft, and Alphabet (Google) continue to be considered solid long-term investments due to their diversified portfolios and influence across various tech domains. Moreover, the electric vehicle industry, led by companies like Tesla and newer entrants, presents growth potential amidst the push for sustainable transportation solutions.
How to Buy the Databricks IPO
The anticipation of a potential Initial Public Offering (IPO) by Databricks has been a topic of interest in the tech and investment communities. While there hasn't been an official announcement regarding an IPO, the prospect of going public holds significance for the company and its stakeholders.
If Databricks does decide to go public, it could mark a pivotal moment in its journey. An IPO would provide the company with access to public capital markets, enabling it to raise funds for expansion, research, and further innovation. It would also increase Databricks' visibility, allowing a wider range of investors to participate in its growth story.
If Databricks becomes a publicly traded company, here's a step-by-step guide on how to buy its stock:
Research and Preparation: Educate yourself about Databricks' business model, financials, and the industry it operates in. Determine if investing aligns with your financial goals and risk tolerance.
Choose a Brokerage Account: Open an account with a reputable online brokerage that offers early access to newly-listed stocks.
Monitor Announcements: Stay updated on news regarding Databricks' IPO plans. Brokerages often provide information about upcoming IPOs and stock availability.
Submit Orders: Once Databricks' stock is available for trading, log in to your brokerage account. Place an order specifying the number of shares you want to purchase and the price you're willing to pay.
Review and Confirm: Before finalizing the order, review the details to ensure accuracy.
Execution: If your order matches with a seller's listing, the trade will be executed. You'll become a shareholder of Databricks.
Portfolio Management: Monitor your investment regularly, keeping track of news and updates related to Databricks and the industry.
Databricks Stock Price Chart
Currently, there is no publicly available stock price chart for Databricks, as the company has not yet gone public. Being a privately-owned entity, Databricks' market cap and stock price are not accessible through traditional stock market platforms.
However, it's worth noting that Databricks has undergone several funding rounds that have contributed to its valuation. In 2019 the company raised $400 million in a funding round that valued it at $6.2 billion. And in 2021, it raised $1 billion in funding at a valuation of $38 billion. These funding rounds provide insights into the perceived value of the company by investors and venture capital firms, although they do not reflect a publicly traded stock price.
As Databricks continues to develop and expand its offerings in the data analytics and AI landscape, investors and market enthusiasts eagerly await any potential developments, such as an IPO that would make the company's stock accessible to the general public.
Conclusion
Databricks, a pioneering force in data analytics and AI, operates in the rapidly growing big data analytics industry. Its transformative solutions have attracted significant investments, with notable backers including Andreessen Horowitz, Microsoft, and Tiger Global Management. The global big data analytics market's exponential growth aligns with Databricks' trajectory, potentially making it an appealing investment opportunity. However, its private status restricts public access to financial data and stock trading. The anticipation of a potential IPO adds intrigue to Databricks' future, as investors await a potential pathway to invest in this innovative company. As data's influence continues to reshape industries, Databricks remains at the forefront, presenting a dynamic landscape for potential investment.
FAQs
When Will Databricks Go Public?
As of August 10, there is no official announcement yet regarding Databricks' IPO. In 2021, Databricks raised $1 billion in funding at a valuation of $38 billion, which suggests that the company is growing rapidly and is well-positioned for an IPO.
It is possible that Databricks could go public in 2024. However, it is also possible that the company could wait longer to go public, until the market conditions are more favorable.
Who Are Databricks' Main Competitors?
Databricks operates in the competitive field of data analytics and AI, where several companies offer similar solutions. Some of Databricks' main competitors include:
Snowflake Inc.: Snowflake provides a cloud-based data warehousing platform that enables organizations to store, manage, and analyze large volumes of data efficiently.
Palantir Technologies Inc.: Palantir specializes in data integration and analysis for government and commercial clients. Its software allows users to integrate and analyze data from various sources to make informed decisions.
Cloudera Inc.: Cloudera offers a platform for data management, analytics, and machine learning.
Other competitors include, Alteryx, Tableau Software, and Qlik Technologies.
Is the Company Profitable?
As a private company, Databricks is not requred to publicly share fianncial information. However, given its rapid growth, it is likely not yet profitable as it invests heavily in its product development and go-to-market efforts.
Risk Disclaimer
StockHax strives to provide unbiased and reliable information on cryptocurrency, finance, trading, and stocks. However, we cannot provide financial advice and urge users to do their own research and due diligence.
Read More