This website and its content are not intended to provide professional or financial advice. The views expressed here are based solely on the writer's opinion, research, and personal experience, and should not be taken as factual information. The author is not a financial advisor and lacks relevant certifications in that regard. We highly recommend consulting a qualified financial advisor before making any investment decisions, as the information presented on this site is general in nature and may not be tailored to individual needs or circumstances
Crypto is big news and multiple industries, such as online retail, are taking notice. Fashion, however, is one industry with the potential to take cryptocurrencies to the masses — and in attractive forms too.
Amanda Razani at Coin Clarity says the fashion industry takes notice of what is popular and transforms it into the latest trend. She notes the fashion industry's influence on the market and predicts "more lines producing cryptocurrency themed clothing in the near future, especially since many of the digital currency symbols are pretty awesome looking."
It looks like Razani's prediction is already here.
The first Blockchain Fashion Conference was held in Kiev in February 2018, its goal to unite fashion and blockchain, ICO advisor and blockchain speaker Jillian Godsil writes. It allows for developers and fashion designers to work together at creating prototypes that might lead to a more sustained "blockchain and fashion ecosystem."
This post will explore the blossoming relationship between the fashion industry and crypto community. We will address how blockchain technology will make the supply chain more robust, equal and free from fraud. We will also look at how fashion itself is being inspired by cryptocurrencies.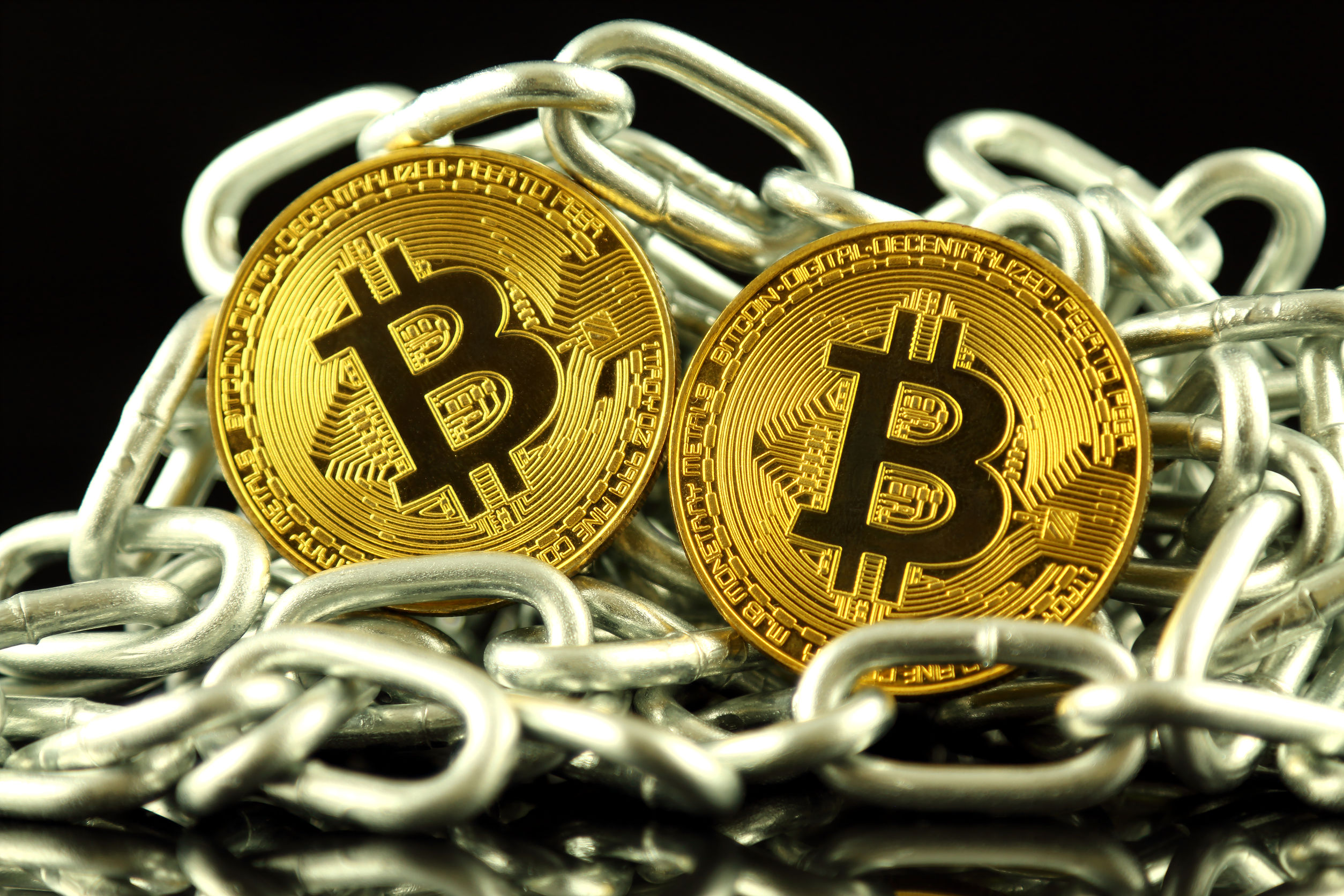 How the Blockchain Is Being Used By The Fashion Industry
UK-based fashion designer Martine Jarlgaard has partnered with blockchain startup Provenance in an attempt at making the industry more transparent. Fraud is a major issue in the fashion industry, with vendors showing high-quality samples but delivering poor materials or traders selling counterfeit apparel commonplace occurrences.
Jarlgaard has created a digital token for every item of clothing she creates, with details of its history from origin to sale. Consumers can scan a QR code or NFC-enabled label to access the information. She tells The Current's chief intelligence officer Rachel Arthur that "technology will be what helps to reconnect us to the people and the places involved, and that information will increase consumer expectations, which will put more pressure on the big companies."
Another label, Chinese-New York Babyghost, has teamed up with blockchain specialist BitSE, responsible for anti-counterfeiting application VeChain. Susanna Koelblin at Market Mogul describes VeChain as "a cloud product management solution integrated with blockchain technology that puts unique IDs on the blockchain and can verify if an item is genuine or not."
Not only is blockchain useful to prevent fraud, but it also simplifies supply chain and asset management, as well as enhancing client experiences, through clearer transactional processes and records.
The product's unique and traceable information through smart labels could reveal the composition of an item's fabric, where the cotton was grown, which polyester compounds are used, what chemicals have been used for bleaching and so on, as well as who made the item and the conditions in which they worked, Koelblin explains.
Fashion Media Center founder and director of communications at Save The Garment Center Charles Beckwith argues that a means for the fashion industry to track "complex metadata" will be "revolutionary in a grandly democratising way." It will make the market more equitable by taking the power from big companies and handing it to the consumer communities involved in the blockchain.
In addition to accessing the value of blockchain technology, fashion designers are also using cryptocurrency to create new designs.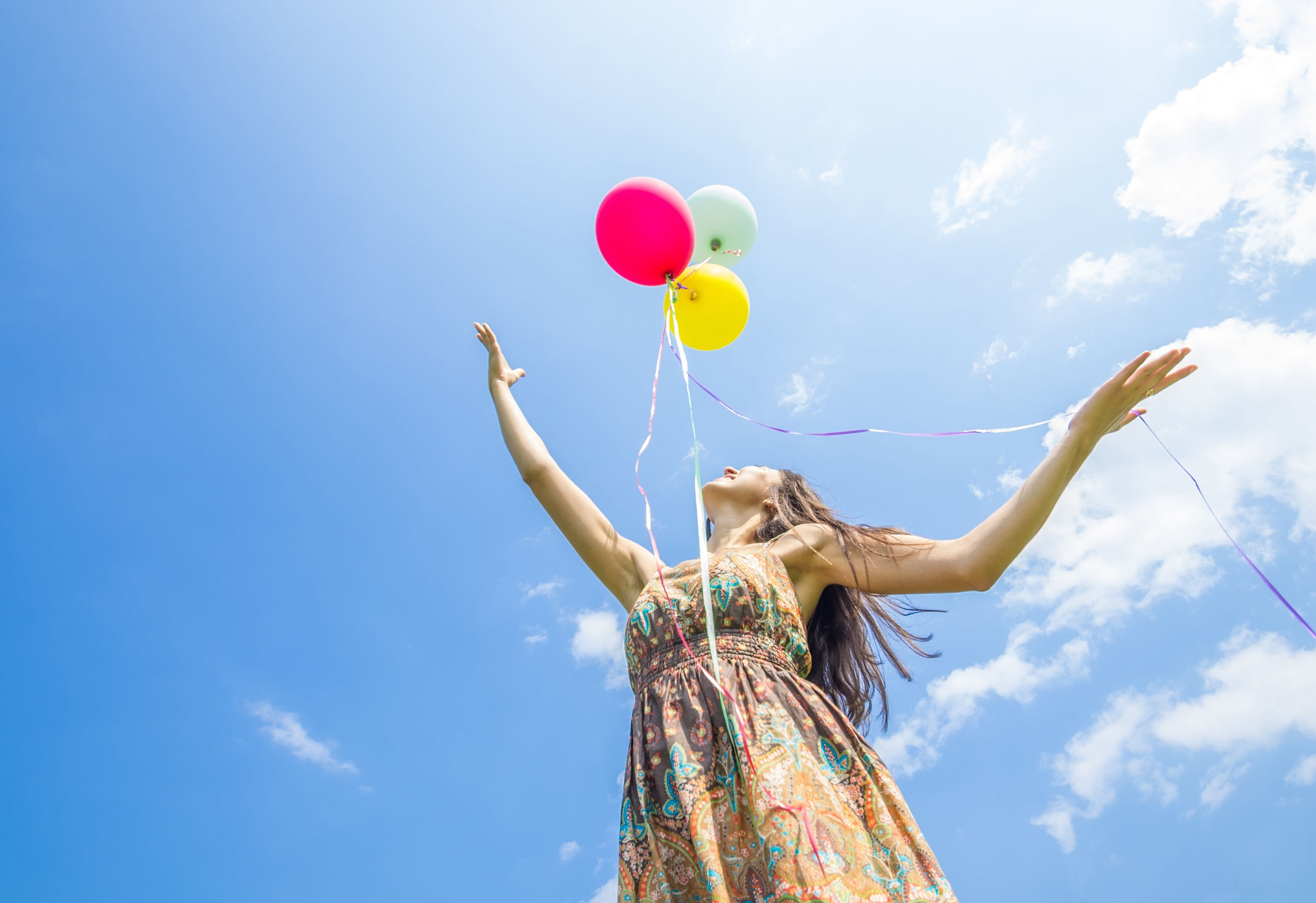 Cryptocurrency Inspires Fashion
At a pre-show of the New York Fashion Week in February 2018, Ovadia & Sons had a model strut the catwalk with a bitcoin-themed outfit. Kai Sedgwick at Bitcoin.com says it was inevitable that fashionistas should tap into the "crypto craze" and the power of blockchain. Prominent fashion designers focusing on crypto include:
Fashion-tech entrepreneur Leanne Luce's Omura, a crypto lifestyle brand, includes a wearable Ledger Nano S hardware wallet (necklaces between $80 and $3,500). Omura also accepts dollars, bitcoin, litecoin or dogecoin.
Bitcoin veteran Melanie Shapiro created biometric rings, called Token, that use decentralized technology to help people manage their passwords, security clearances and credit card payments.
Rebecca Migirov has launched the blockchain-savvy lingerie brand KALA to promote transparency in the industry. Kala will also accept direct cryptocurrency payments.
BitCart, while not a fashionista-focused company, has a wristband payment device for Dash cryptocurrency.
The last point is important, CoinDesk writer Leigh Cuen writes, noting the "stark aesthetic difference" between BitCart's wearables and Luce's or Shapiro's jewelry. She argues that fashion has the power to bring blockchain into the mainstream.
"Women are prone to design and buy products they actually want to wear," she adds. "The growing number of women entrepreneurs experimenting with decentralization and blockchain solutions are a key part of widespread adoption."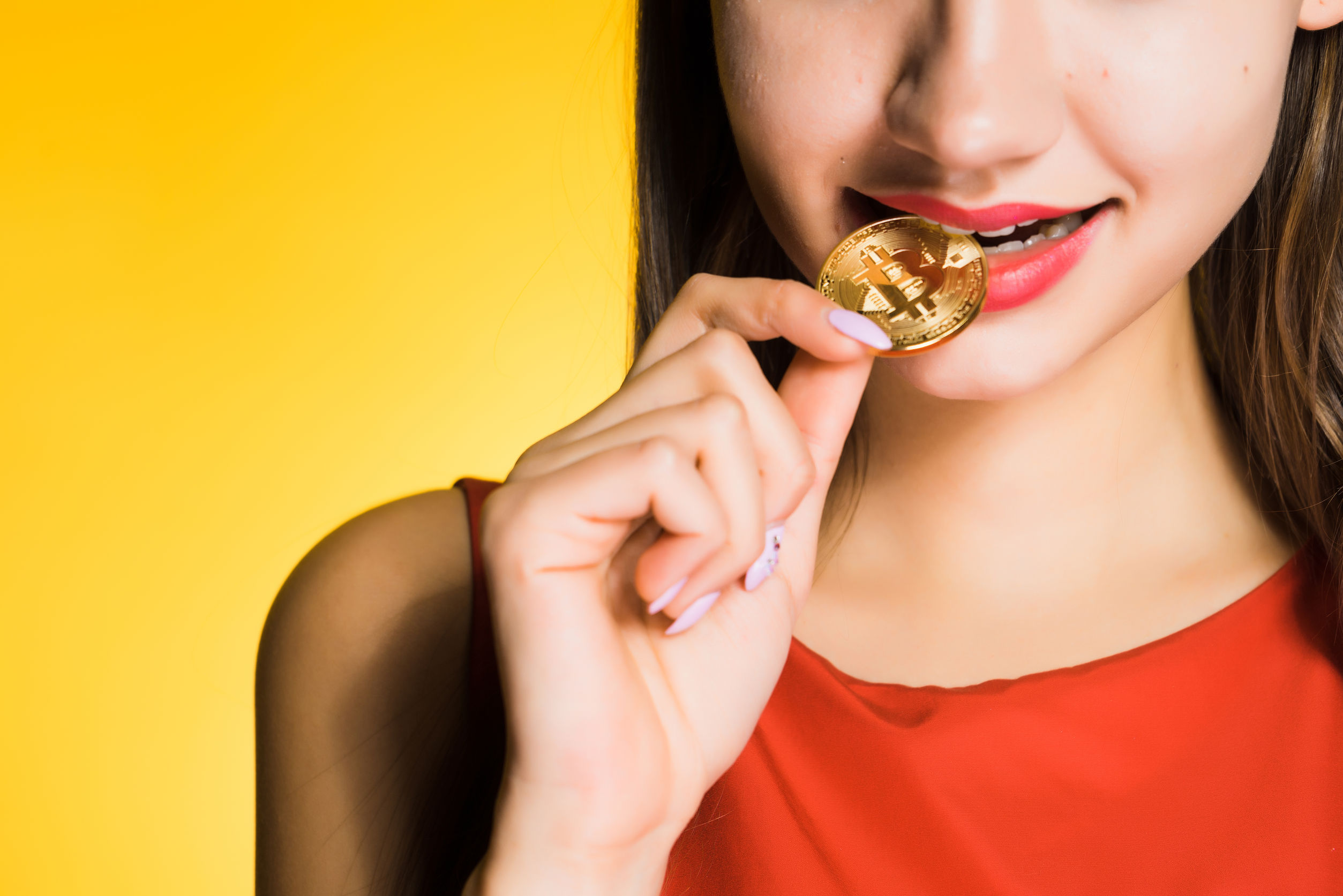 Crypto Can Bring a "Revolution"
Kirti Kabra at The Fashion Enterprise says Bitcoin and other cryptocurrencies have potential to revolutionize the way payments are made in the retail industry. She mentions:
Cyankart, which has announced that it will accept bitcoins as payment, making it India's first fashion and lifestyle store to do so.
Bitfash, a startup that serves as an intermediary between retailers and shopper, allowing consumers to spend bitcoins on apparel from premium brands on their web platform, such as Zara and Forever 21.
FashionTV Launches Its Own Cryptocurrency
Bitcoin trading consultant Tamer Sameeh at Coin Intelligence writes about how FashionTV, which has a global audience of more than a billion people, has launched its ERC20 coin, FTV Coin Deluxe. The decentralized platform, Sameeh explains, aims to "help models break into the industry without having to rely on any intermediaries or third parties such as talent agencies that are currently controlling most of the fashion industry's power."
Young models may not have the necessary experience to make sound contractual decisions, Sameeh argues, and can pay agency fees of as much as 19 percent. FTV Coin Deluxe and smart contracts will offer models greater protection and power in the job market. The blockchain platform will track and record agencies' contractual obligations to improve the work conditions of models, designers, sponsors, photographers and others in the industry.
FashionTV is also launching a hardware F Wallet to help users secure their private keys, store, send, and receive their FTV Coin Deluxe coins and provide an electronic business card too.
Another industry player, fashion model Nataly Vodyanova, has also lent her creativity to crypto. She created an app called Elbi with its cryptocurrency called LoveCoins. The app allows users to transfer money to charities in exchange for the cryptocurrency, which shoppers can then spend on fashion. Vodyanova has already partnered with Givenchy, Dior, Fendi and Christian Louboutin.
Whether it's blockchain protecting the fashion industry's supply chain from fraud and counterfeiting or fashion houses seeing the power of crypto to inspire design and attract consumers, the relationship between crypto and fashion is here to stay. With fashion embedded as such an essential cultural component, it may well be the vehicle to drive crypto to the masses.
Images by: slava77777/©123RF Stock Photo, promesaartstudio/©123RF Stock Photo, oneinchpunch/©123RF Stock Photo, na2xa/©123RF Stock Photo
Risk Disclaimer
StockHax strives to provide unbiased and reliable information on cryptocurrency, finance, trading, and stocks. However, we cannot provide financial advice and urge users to do their own research and due diligence.
Read More