This website and its content are not intended to provide professional or financial advice. The views expressed here are based solely on the writer's opinion, research, and personal experience, and should not be taken as factual information. The author is not a financial advisor and lacks relevant certifications in that regard. We highly recommend consulting a qualified financial advisor before making any investment decisions, as the information presented on this site is general in nature and may not be tailored to individual needs or circumstances.
The rapidly developing economy of the United Arab Emirates has led to a growing population of tech-savvy people and digital nomads constantly looking to improve their investment portfolios. Luckily, the market in the UAE for online brokerages has also been on the rise, as many global and domestic companies offer investors the opportunity to trade a wide selection of digital assets. Picking the right broker for your trading goals and needs may sometimes be tricky. A list of the best online brokers in the UAE for 2023 is available for novice and expert traders to consider.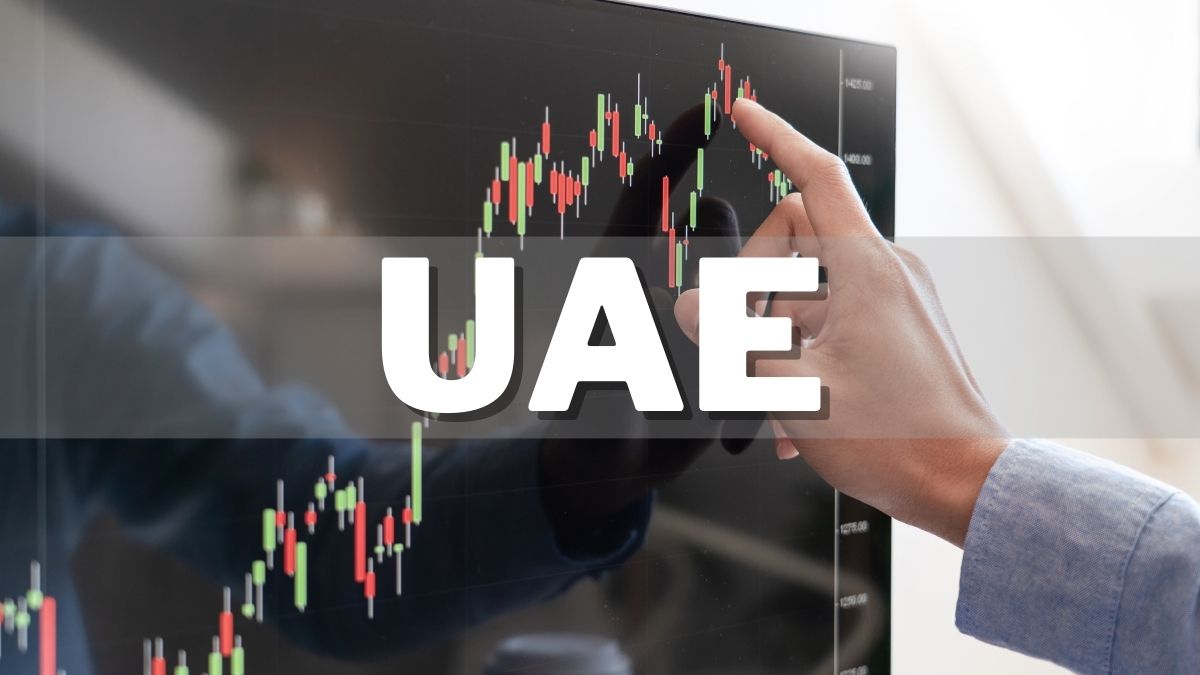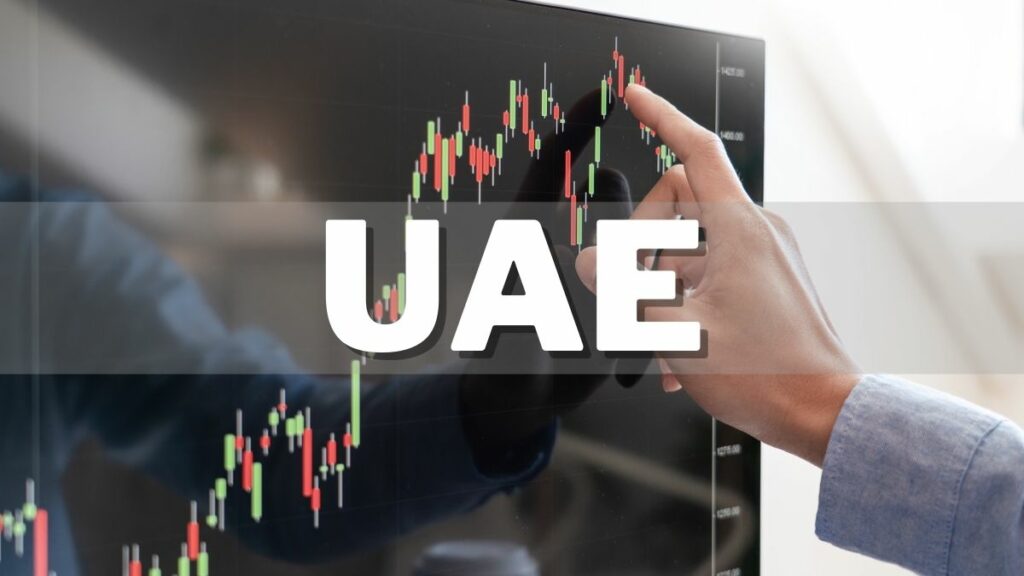 Introduction to Online Brokers in the UAE
Online brokers in the UAE are financial institutions that offer trading platforms and services to investors looking to access the global market and trade assets like stocks, cryptocurrencies, ETFs, and more. Global online brokerages also provide exclusive services on the UAE market; thus, many traders can utilize practical tools and learning materials to execute skilled trades. The Securities and Commodities Authority (SCA), which controls the securities industry in the country, regulates brokers in the UAE. Based on positive client reviews and our breakdown, there are several online brokers in the UAE, including IBKR, Capital.com, AvaTrade, and Sarwa, which will be reviewed in a comprehensive guide.
Advantages of Using a Regulated Online Broker in the UAE
Utilizing the services of regulated online brokers in the UAE can come with benefits. Firstly, every broker gives their traders access to a trading platform through which they can place orders. Most importantly, these platforms are packed with built-in trading tools that take ordinary trading to the next level. Secondly, UAE brokers focus on providing their clients with high-quality educational resources. With such materials, you can make better investment decisions and drastically improve your trading skills.
Overview of the Best 5 Online Brokers in UAE – Our Top Picks for 2023
To make an informed decision and pick the best broker in the UAE for your daily trading activities, you can read through our list of trusted companies, which we have all closely analyzed. The online platforms below have all the key features needed to make your trading experience the best possible.
Interactive Brokers – The Best Overall Online Broker for Investors in the UAE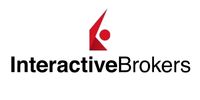 Interactive Brokers is the online broker that offers the most complete services in the UAE, with their global market access to instruments traded on low-costs, on-demand educational resources, and robust platforms and services. Investors in the UAE can create an account with the online broker to access its benefits.
With IBKR, you can invest in a world of opportunities by having the option to invest in stocks, options, futures, currencies, bonds, and funds in 150 markets, 33 countries, and 26 currencies. Moreover, this online broker is dedicated to the best price execution and straightforward pricing, offering low costs in the industry, which could potentially lure cost-concious investors.
Interactive Brokers has won numerous awards, including the Barron's best online broker award for 2022, and is known for providing high-quality trading tools and affordable services. The educational center of IBKR is also recognized as one of the best places to learn new trading skills, gain valuable insights, and make better trading decisions.
| | |
| --- | --- |
| Account Types | Individual Account, Joint Account, Trust Account, IRA Account, UGMA/UTMA Account, Friends and Family Advisor Account, Proprietary Trading Group Account, Institutional Account, Broker Master Account |
| Supported Assets | Stocks, Options, Futures, ETFs, Mutual Funds, Bonds, Currencies, Metals, Cryptocurrencies |
| Tools | Trader Workstation (TWS), WebTrader, IBKR Mobile, IBKR APIs, PortfolioAnalyst, Fundamentals Explorer |
| Fees & Charges | $100 Minimum Deposit, $50 Inactivity Fee, $100 Administration Fee |
| Mobile Trading | Supported |
| Overall Rating | 4.8★ |
---
Capital.com – The Best Online Broker in the UAE with a User-Friendly Mobile Trading App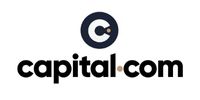 Traders in the UAE who prefer trading on the go will find Capital.com's financial services an excellent fit for their strategies, as this online broker provides one of the best mobile apps on the market. Its competitive fees, outstanding educational resources, and cutting-edge trading platforms help traders execute deals on the global market. Regarding mobile trading, Capital.com is an industry leader in the UAE, thanks to its advanced CFD app and the educational application Investmate.
Through Capital.com, traders can access outstanding products for CFD trading, account types, fees and charges, educational resources, and diverse trading platforms. The company has developed the most comprehensive selection of tools for avant-garde trading, including platforms like Web Trader, TradingView, MetaTrader4, API Documentation, and even a free demo account. Capital.com's educational resources are available both on mobile and the web. They cover a wide variety of topics that will help traders in the UAE get all the information needed to become highly efficient traders.
| | |
| --- | --- |
| Account Types | Standard Account, Professional Account, Islamic Account, Corporate Account |
| Supported Assets | Forex, Stocks, Cryptocurrencies, Commodities, Indices |
| Tools | Trading Platform, Economic Calendar, Trading Central, Trading Central, Price Alerts, Negative Balance Protection, Risk Management Tools |
| Fees & Charges | $20 Minimum Deposit, No Inactivity Fee, No Administration Fee |
| Mobile Trading | Supported |
| Overall Rating | 4.3★ |
---
AvaTrade- The Best Online Broker in the UAE for Advanced and High Volume Traders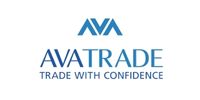 AvaTrade is the top-ranked online broker for advanced traders in the UAE, providing an unparalleled trading experience with its unique trading platforms and features. AvaTrade supports various asset types, including stocks, cryptocurrencies, commodities, indices, and options, catering to novice and seasoned traders with its flexible account types and demo trading functionality.
This online broker seeks to inspire traders to invest with confidence by offering refined platforms and instruments like WebTrader, AvaTradeGo, AvaOptions, AvaSocial, and even MetaTrader4 and MetaTrader5. The software behind these instruments is highly customizable and user-friendly and provides access to technical analysis instruments, graphs, diagrams, indicators, and signals.
AvaTrade's proprietary and commercial trading platforms are available across all device types, allowing manual and auto-trading on various order types. Investors who place market orders with this provider may enjoy a seamless trading experience due to its exceptional trading conditions and high security standards.
| | |
| --- | --- |
| Account Types | Retail Account, Professional Account, Islamic Account, Corporate Account, MAM Account |
| Supported Assets | Forex, Stocks, Indices, Commodities, Cryptocurrencies |
| Tools | AvatradeGO, MetaTrader 4, MetaTrader 5, AvaSocial, AvaOptions, DupliTrade, AvaProtect, Economic Calendar, Trading Central, Autochartist |
| Fees & Charges | $100 Minimum Deposit, $50 Inactivity Fee, No Administration Fee |
| Mobile Trading | Supported |
| Overall Rating | 4.2★ |
---
eToro – The Best Online Broker in UAE for Beginners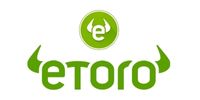 eToro is an online broker that became one of the most famous platforms in the brokerage industry by delivering intuitive features, access to global markets, and social trading functionality. Traders in the UAE will find eToro's services truly convenient, as the provider will assist them in building a multi-assets investment portfolio with the help of innovative trading features.
The online broker's trading platform offers an extensive list of over 3000 financial instruments across various assets, including stocks, cryptocurrencies, commodities, currencies, indices, and ETFs. The numerous investment opportunities allow novice traders to build and diversify their portfolios, with the option to place partial orders to test the product before committing to a complete purchase.
With eToro's innovative Copy Trader and Smart Portfolios trading tools, the investment process has never been so straightforward. These products allow traders to copy other investors' portfolios from the Popular investor program in real-time or get ready-made investment strategies on thematic asset classes.
| | |
| --- | --- |
| Account Types | Retail Account, Professional Account, Islamic Account, Corporate Account |
| Supported Assets | Stocks, Cryptocurrencies, ETFs, Commodities, Indices, Currencies |
| Tools | Social Trading, CopyPortfolios, Advanced Charting, Economic Calendar, News and Analysis, Risk Management |
| Fees & Charges | $10 Minimum Deposit, $10 Inactivity Fee, $5 Withdrawal Fee, $10 Account Closure Fee |
| Mobile Trading | Supported |
| Overall Rating | 4.5★ |
---
Sarwa – The Best Online Broker in the UAE/Dubai that Offers Full-Service Stock Trading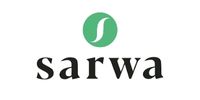 Sarwa is a unique online broker in the UAE market due to its refined trading features, such as simple sign-ups, auto-depositing, and smart rebalancing. The company strives to promote investing as an accessible and affordable tool for everyone by providing various trading instruments and resources.
Sarwa composes diversified investment portfolios for clients by combining its in-house platform that creates automated investment advice and real human expertise. With Sarwa Trade, investors can trade stocks with no commissions, local transfer fees, or account minimums.
Sarwa is among the safest options, as the Financial Service Regulatory Authority and Dubai Financial Services Authority regulate it. Furthermore, the company incorporates first-class safety measures, with SSL encryption and bank-level security.
| | |
| --- | --- |
| Account Types | Personal Investment Account, Joint Investment Account, Corporate Investment Account, IRA Account |
| Supported Assets | ETFs, Individual Stocks, Mutual Funds, Real Estate Investment Trusts (REITs), Bonds |
| Tools | Portfolio Builder, Auto-Investing, Portfolio Rebalancing, Tax Optimization, Performance Tracking, Financial Planning |
| Fees & Charges | $5 Minimum Deposit, No Inactivity Fee, 0.5% – 0.85% Administration Fee |
| Mobile Trading | Supported |
| Overall Rating | 4.7★ |
---
Key Features to Consider When Choosing the Best Online Broker in UAE
Nowadays, the trading platforms market is overloaded with companies offering different services and features. This variety creates confusion among traders, making it harder for them to make an informed decision. That is why below we have presented vital characteristics you need to consider when choosing the right broker for you.
Account Types
By being presented with more account types, you will have more flexibility. Generally, different accounts have diverse fee structures, give access to promotions and discounts, and give special perks and features to traders.
Supported Assets and Investment Options
With brokers offering a comprehensive selection of supported assets, more traders will join the markets and invest in the financial instruments they are passionate about. In the long run, this may lead to the possibility of an industry or sector exploding, and bringing value to investors.
Tools Offered
The more practical tools an online broker has to offer, the more control over your investments you will have, considering you have the skills and knowledge to utilize the instruments. Trading platforms give access to tutorials and guides. Taking trading software courses can help investors learn how to make the best use of online broker services.
Trading Interface
Less complicated and more transparent services lead to more satisfied customers. An easily manageable interface improves customer satisfaction tremendously, as we can all agree that nothing is more annoying than having to deal with outdated and complicated applications or platforms.
Fees & Charges
More affordable rates and charges from online brokers may impact traders' long-term earning potential. By offering reasonable expenses,Online brokers can offer investors more trading opportunities and potentially lower transaction costs, leading to higher returns. It is important to note that investing in digital assets is a risky approach that may lead to the loss of all your capital, so always invest as much money as you can afford to lose.
Mobile Trading
Mobile apps give you access to trading insights, order placement opportunities, and engaging news and educational resources all in one place. These essential features will keep you constantly involved with current market conditions and make you a more knowledgeable trader.
Customer Support
Contacting customer service representatives can provide traders with additional support. Most companies have agents available 24/7 on all lines, including chat, email, and via phone, so you will always have someone to turn to if a problem emerges.
Comparison Between the Best Online Brokers in the UAE for 2023
Choosing the best online broker for your trading activities is vital to get the most out of your deals and not losing opportunities. This table comparing each online broker in the review can help investors make informed decisions.
Online Brokers:
Pros:
Cons:
Interactive Brokers
Global Market Access

Powerful Trading Platforms

Globally Trusted Online Broker

On-Demand Educational Resources
Complex Trading Platform

Suitable Mainly for More Advanced Traders
Capital.com
Outstanding Learning Resources, Market Analysis and News

Trusted Broker with Reputable Partners

Negative Balance Protection

Advanced Trading Tools
Limited Account Types Compared to Other Brokers

Not Available Worldwide
eToro
Copy Trading and Smart Portfolios

Trusted and Secure Online Broker

Amazing eToro Community of Traders

Beginner-Friendly Trading Platform
Customer Service Experience is not Great

Not the Best for Advanced Traders
AvaTrade
Implementation of WebTrader, MetaTrader 4, and MetraTrader 5

Regulated Accross 9 Jurisdictions

Complete Trading eBooks and Video Tutorials

Large variety of CFD instruments
High Inactivity Fee

No Social Trading Feature
Sarwa
Licensed by the Dubai International Financial Centre (DIFC)

Backed by Leaders in the Financial Industry

Automated Investment Strategy

Support for Multiple Digital Assets
Lack of Customization Features

Not the Best Broker for Trading ETFs
Conclusion
The online brokerage industry in the UAE is rapidly expanding, offering traders a diverse range of options to access global markets and trade various assets. By utilizing the services of regulated online brokers, traders can enjoy the benefits of advanced trading platforms and high-quality educational resources. Our complete guide has highlighted the best online brokers in the UAE for 2023, including IBKR, Capital.com, eToro, AvaTrade, and Sarwa. By considering the essential brokerage features that we have covered, such as supported assets and fees and charges, traders can make informed decisions and execute trades confidently.
FAQs
Which are the best online brokers in the UAE right now?
Numerous online brokers in the UAE offer access to the most popular trading instruments and markets worldwide. Currently, the best and most flexible trading platforms for traders in Dubai/UAE are IBKR, Capital.com, eToro, AvaTrade, and Sarwa.
Which online broker in the UAE has the lowest fees?
Unsurprisingly, the Dubai-based digital investment management firm Sarwa has the lowest trading fees for clients based in the UAE.
Which online broker in the UAE is the best for beginner traders?
The famous online broker eToro available on the UAE market has gathered a community of over 30+ million investors for a reason. Its transparent and straightforward tools and services make the platform a perfect fit for beginner traders.
Risk Disclaimer
StockHax strives to provide unbiased and reliable information on cryptocurrency, finance, trading, and stocks. However, we cannot provide financial advice and urge users to do their own research and due diligence.
Read More