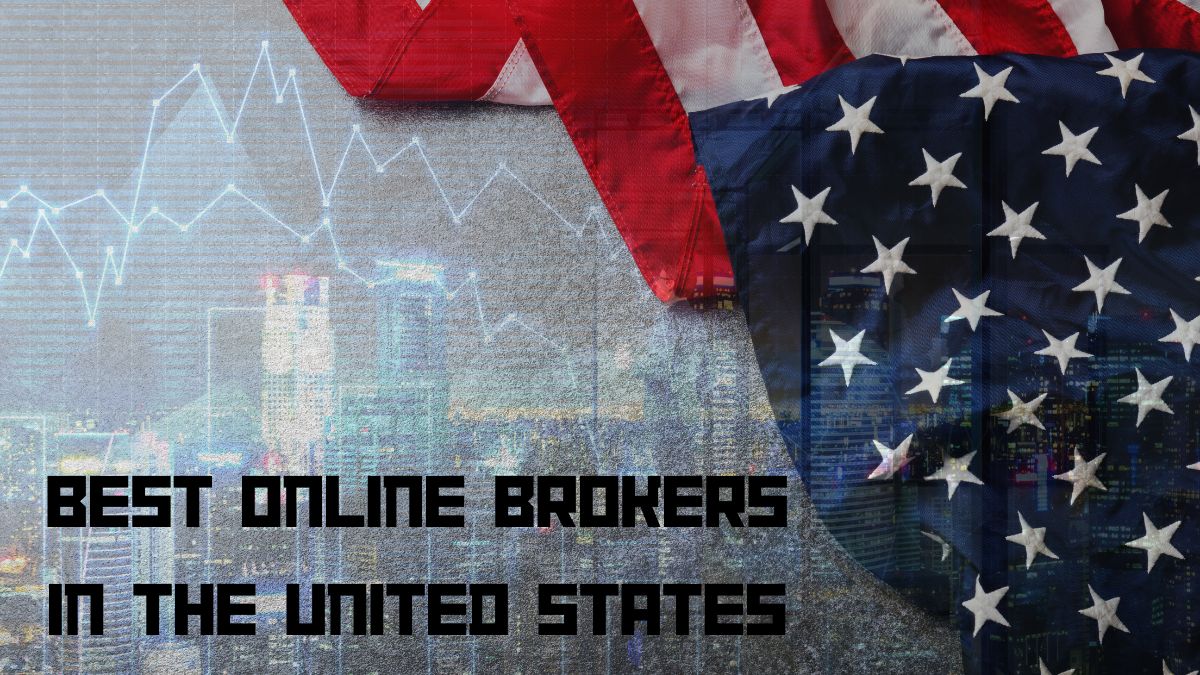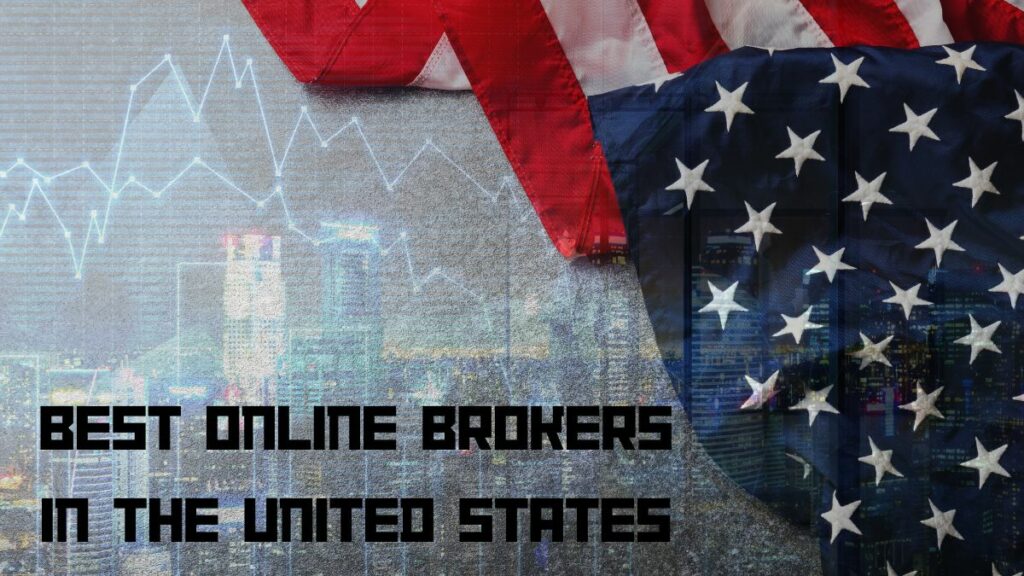 Online brokers are basically companies that help people buy and sell stocks, bonds, and other securities online. They provide a platform that allows you manage your portfolios and place trades from anywhere with an internet connection.
One great thing about online brokers is that they offer a wide range of investment products and services, like research tools, educational resources, and even investment advice. This makes it easier for you to make informed decisions about your investments.
Expectedly, finding the right online broker that best suits your need is not always a breeze. In fact, as an investor, this is one of the toughest calls you'll have to make. With so many options available, it can be overwhelming to choose the right one.
But fear not. We've rounded up the best online brokers that offer user-friendly interfaces, competitive pricing, and a wide range of investment options. Let's dive in!
What Is An Online Broker?
An online broker is a financial service provider that enables investors to buy and sell securities, such as stocks, bonds, options, and mutual funds, through an internet-based trading platform (usually the broker's proprietary trading platform).
Online brokers allow investors to access global financial markets and execute trades from the comfort of their own homes, often with lower fees and commissions than traditional brokerage firms.
Advantages of using a Regulated Online Broker
When it comes to choosing an online broker, opting for a regulated online broker is always a wise choice. Unregulated brokers, or brokers without a financial license, are a risk you may not want to venture into. There are several advantages regulated online brokers have over unregulated ones.
Regulated brokers for instance, are held to certain standards that ensure the safety and security of your funds. They have to follow strict rules and regulations, like keeping your money in separate accounts and adhering to anti-money laundering policies. This ensures that your funds are secure and that your personal information is protected from fraud or other illicit activities.
Furthermore, regulated brokers are also required to disclose important information about their business. This means you can make informed decisions about which broker to use based on factors like their financial standing, ownership structure, and regulatory status.
More so, regulated brokers are subject to regular audits and reporting requirements, which helps to ensure that they are operating in a transparent and accountable manner. They also typically offer access to a wide range of financial markets. This means you can diversify your portfolio and take advantage of opportunities in different markets.
Overview of the Best 5 Online Brokers– Our Top Picks for 2023
We've x-rayed in detail the top 5 online brokers of 2023. These brokers have been selected based on their features, reputation, ease of use, trading fees, investment options, and overall value. Whether you're a beginner or an experienced investor, these online brokers offer a range of features to meet your needs.
Fidelity Investment – Overall Best Online Broker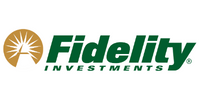 Fidelity wins our top pick for the best overall online broker in 2023, and for good reasons. Doesn't matter what you're looking for in a platform; low commissions, amazing support, a robust trading platform — Fidelity will do right by you.
Fidelity offers a well-rounded platform that caters to a wide range of investors, from active traders to long-term investors and beginners. Among the many reasons we love them is that they do a pretty great job in terms of research and the tools they provide. Its stock screener, stock research dashboard, and robust Active Trader Pro platform are useful tools that investors can use to identify attractive investment opportunities.
Another standout feature of Fidelity is its commitment to high-quality trade execution at minimal costs. Notably, Fidelity is one of the few brokers that offer commission-free stock, ETF, and options trading without selling order flow, which can compromise execution quality.
Fidelity also has impressively low fees, exemplified by its lack of outgoing wire fees, which sets it apart from other brokers. Fidelity is also ahead of the curve when it comes to new investment products, offering fractional share trading for over 7,000 U.S. stocks and ETFs.
Overall, Fidelity Investments is a trusted and respected partner for individuals and institutions seeking to achieve their financial goals. Whether you're just starting out as an investor or you're an experienced financial professional, Fidelity Investments has the tools, resources, and expertise to help you succeed. And with their focus on customer service, innovation, and social responsibility, you can feel good about choosing Fidelity Investments as your financial services provider.
Account Types
Brokerage Accounts, Crypto Accounts, IRA, Joint Accounts, Trust Accounts
Supported Assets
Stocks, ETFs, bonds, Mutual funds, Options, Crypto
Tools
Active Trader Pro, Fidelity Web Platform, Fidelity Mobile Platform, Bloom, Spire
Fees & Charges
Minimum Deposit: $0
Commissions: $0 per trade for stocks/ETFs, $0.65/contract for options trade
Mobile Trading
Supported
Overall Rating
5★
Interactive Brokers – Best For Advanced & International Traders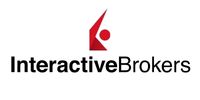 Interactive Brokers is a highly-regarded platform that lets you trade all sorts of financial products online. You can buy and sell stocks, bonds, options, futures, forex, and even cryptocurrencies from the comfort of your own home. And the best part? The trading fees are some of the lowest in the industry, so you can save some money while you invest.
IBRS has always been a top choice for active traders and professional investors. Thanks to its impressive range of tradable products, low commissions and fees, and powerful platform and tools.
The broker's low commissions and fees are particularly appealing to active traders, who prioritize cost efficiency. Furthermore, Interactive Brokers distinguishes itself from its competitors by offering extremely competitive margin interest rates.
Moreover, Interactive Brokers offers a wide range of tradable products across 135 markets in 33 countries, making it possible for traders to access global markets easily. Whether you want to day trade equities on the Hong Kong stock exchange or speculate in futures options on the Mexican Derivatives Exchange, Interactive Brokers has got you covered.
But here's what really sets Interactive Brokers apart: its Trader Workstation (TWS). TWS has everything you need to customize your trading strategies, monitor real-time market conditions, and execute trades quickly and efficiently. It offers a wide range of advanced features, including advanced charting, Level II market data, technical analysis tools, alerts, Bloomberg TV streaming, and scanners which professional day traders highly value.
Of course, if you're new to trading, you might be wondering where to start. Don't worry, Interactive Brokers has you covered there too. The platform offers educational resources like webinars, video tutorials, and online courses. So, you can learn at your own pace and start trading with confidence.
Account Types
Individual, Joint, Trust, IRA, and UGMA/UTMA Accounts.
Supported Assets
Options, Stocks, ETFs, Futures and Futures Options, Bonds, Mutual Funds, Crypto, Forex, Fractional shares, and Metals.
Tools
Trader Workstation, IBKR Mobile, Client Portal, TWS API
Fees & Charges
Minimum Deposit: $0
Commissions: $0 for stocks/ETFs, $0.65/contract for options trade
Mobile Trading
Supported
Overall Rating
4.4★
TD Ameritrade – Best Online Broker for Beginners/ Best Online Broker For Mobile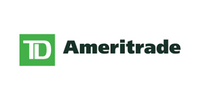 With a range of resources and tools for both novice and advanced investors, TD Ameritrade offers a comprehensive investment experience.
If you are new to investing, TD Ameritrade's intuitive platform and ample educational guidance to help you get started. On the other hand, if you are a seasoned investor looking for an advanced trading platform, the thinkorswim feature offered by TD Ameritrade may be exactly what you need. The platform offers advanced traders a range of tools and features, including customizable charts, real-time market data, and extensive options trading capabilities. It's the perfect platform for anyone who wants to take their trading to the next level.
Their mobile app also beautifully integrates with the thinkorswim desktop platform, allowing you to sync and access all your preferences and settings. And if you're just starting out, the platform's low fees and commissions make it a great choice.
Account Types
Standard Accounts, Retirement Accounts, Education Accounts, Specialty Accounts, and Margin Accounts.
Supported Assets
Stocks, ETFs, Bonds, Mutual funds, Options, Futures, Forex
Tools
TD Ameritrade Mobile, thinkorswim desktop, thinkorswim
web, TD Web Platform
Fees & Charges
Minimum Deposit: $0
Commission: $0.00 for stocks/ETFs, $0.65 per contract for options
Mobile Trading
Supported
Overall Rating
4.5★
Tasty Works – Best Online Broker for Options Trading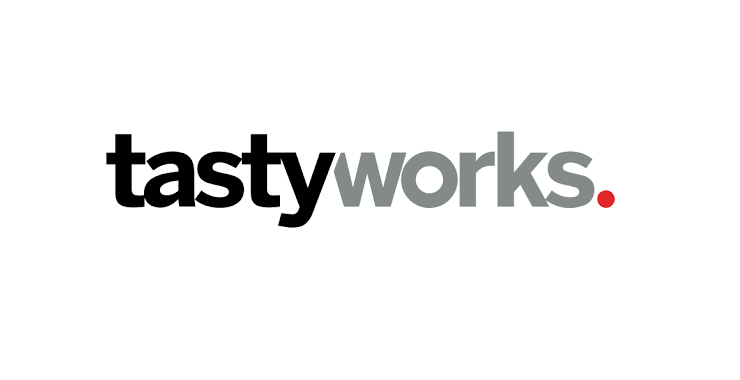 Tastytrades (previously known as Tastyworks) stands unrivaled for us when it comes to options trading. Its tools and content are structured to cater to the requirements of its options-focused client base, making it the best platform for options trading.
One of the most significant advantages of using Tastytrade is its low-cost options pricing structure, making it an excellent option for high-frequency traders. In fact, it's been rated as the lowest-cost brokerage for high-volume, high-frequency option traders. The platform has set up caps, making it the most cost-effective brokerage for high-volume and high-frequency option traders. If you're a frequent trader, you'll appreciate this feature, as it will save you money in the long run.
It also offers commission-free trading in stocks and ETFs and one of the lowest commission rates for futures trading. The Tastyworks platform offers an excellent user experience on both desktop and mobile devices, making it easy to trade on the go. Conveniences like the quick roll and the Follow Feed feature make Tastyworks a superb platform for options trading.
In addition to its trading platform, TastyWorks also offers a ton of educational resources, like webinars, video tutorials, and articles for options-specific trading.
Account Types
Individual, Entity/trust, Joint, Traditional, Roth, and SEP IRAs, and Corporate accounts.
Supported Assets
Long and short stocks, Futures/Commodities, Futures options, Bitcoin futures, Cryptocurrency, and Treasury Bills.
Tools
Tastytrades downloadable desktop platform, Tastytrades web-browser platform, and Tastytrades mobile app.
Fees & Charges
Minimum Deposit: $0
Commissions: $0 for stocks/ETFs, $1 per option contract (opening trades only, free on exit)
Mobile Trading
Supported
Overall Rating
3.9★
Charles Schwab – Best Online Broker for Customer Service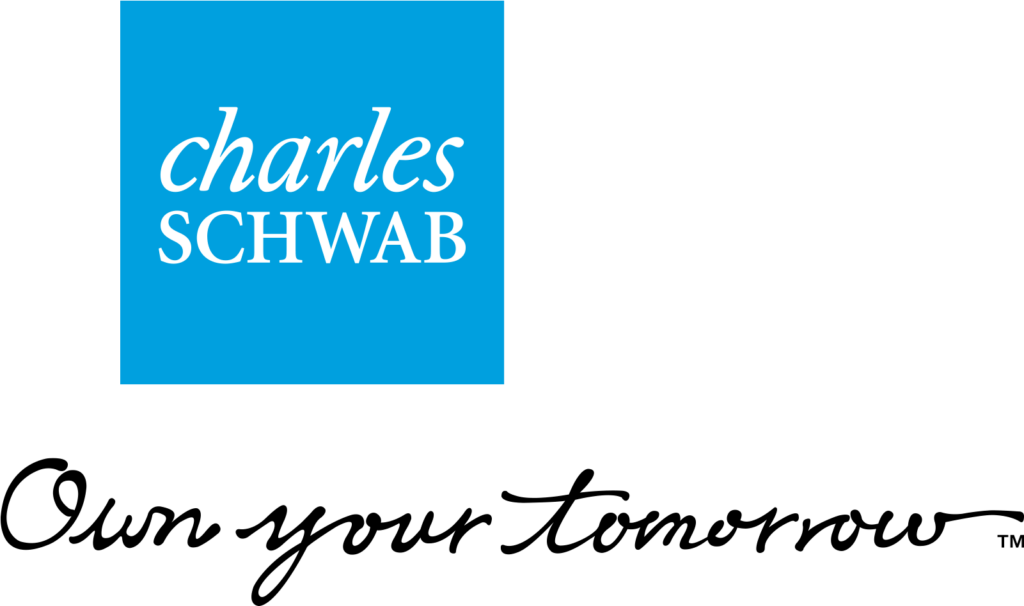 Charles Schwab broker platform is a popular and user-friendly brokerage platform that provides investors with a wide range of tools and services to help them achieve their financial goals.
Charles Schwab has been a mainstay in the industry for decades. With a long history of helping individual investors achieve their financial goals, Schwab continues to offer an impressive range of tools, support, and educational materials to its clients.
One of the reasons why Charles Schwab has remained a popular choice among investors is its commitment to customer satisfaction. For three consecutive years, from 2016 to 2018, the company was ranked as "Highest in Investor Satisfaction with Full Service Brokerage Firms" by J.D. Power. While it fell to second place in the 2021 and 2022 rankings, Schwab still received high marks for its innovative customer service policies.
Schwab's trading tools are particularly impressive, with a wide range of options available for clients. And the company's commitment to education is evident in the extensive research and educational materials that it provides to clients, all without any commission fees.
But perhaps one of Schwab's most innovative policies is its customer service guarantee. If clients are ever dissatisfied with their experience, they can receive refunds on related commissions, transaction fees, or advisory programs. This unique approach to customer service is a testament to Schwab's commitment to putting its clients first.
Schwab is an excellent choice for both novice and seasoned investors, with a range of options to suit different needs. Whether you want to go it alone or have access to professional support, Schwab has you covered. And with pricing that meets industry standards, including zero commissions on stocks and ETFs, Schwab has helped usher in a new era of investing that is more accessible and affordable than ever before.
Account Types
Individual Account and Joint Account
Supported Assets
Stocks, ETFs, Bonds, Options, Mutual Funds, Futures
Tools
StreetSmart Edge, Schwab.com
Fees & Charges
Minimum Deposit: $0
Commissions: $0 for stocks/ETFs, $0.65 per option contract
Mobile Trading
Supported
Overall Rating
4.3★
Key Features to consider when choosing the best XXX
With so many great options available, making a final choice can indeed be a daunting task. Let's explore the essential features to consider when choosing the best online broker, so you can streamline your options and start your journey toward financial success.
Account Types
Make sure the broker you are considering offers the account type(s) that you need.
Make sure to understand the fees associated with each account type and choose one that fits your budget and investment goals.
Consider your current and future tax situation when choosing an account type because different account types may have different tax implications.
Make sure the account type you choose offers the investment options you need to achieve your goals.
Consider your preferences for managing your account when choosing an account type. For example, a self-directed IRA allows you to make your own investment decisions, while a professional portfolio manager manages a managed account.
Supported Assets and Investment Options
Look for an online broker that supports a wide range of asset classes, such as stocks, bonds, ETFs, mutual funds, options, futures, forex, and cryptocurrencies.
Make sure you understand the fee structure of the broker you are considering and compare it with other brokers to ensure you are getting a good deal.
Consider your budget and investment goals to determine if the broker's minimum investment requirement is feasible for you.
Look for an online broker that provides robust research and analysis tools to help you make informed investment decisions.
Tools Offered
Look for a platform that is easy to use, reliable, and offers the features you need to trade effectively.
If you plan to trade on the go, look for a broker that offers a mobile app.
Look for brokers that offer a variety of research tools, such as news feeds, stock screeners, and analyst reports.
If you're new to investing, look for brokers that offer educational resources such as webinars, tutorials, and online courses.
Trading Interface
The trading interface should be intuitive and easy to navigate.
The trading interface should provide real-time data on stock prices, news, and other market information.
The trading interface should be customizable so that you can tailor it to your specific needs. This may include the ability to create watchlists, set up alerts, and customize the layout of the interface.
It should allow for quick and efficient order execution.
Fees & Charges
Some brokers may charge a fixed rate per trade, while others may charge a percentage of the total trade value.
Some brokers may charge a fee to maintain your account, regardless of whether or not you make any trades.
If you don't use your account for a certain period of time, some brokers may charge an inactivity fee.
If you decide to transfer your account to another broker, your current broker may charge a fee for the transfer.
Some brokers may charge fees for access to research and data on stocks and other financial instruments.
If you trade on margin, you may be charged interest on the funds you borrow from the broker.
Look at the fees and charges in relation to the services and features they offer. A broker with lower fees may not necessarily be the best option if they don't offer the tools and resources you need to make informed investment decisions.
Mobile Trading
Check if the broker has a dedicated mobile app that is user-friendly and easy to navigate.
Look for a broker that provides strong security measures to protect your personal and financial information. This includes two-factor authentication, encryption, and secure login protocols.
Customer Support
Check the broker's customer support hours and make sure they align with your trading schedule. If you plan to trade outside of normal business hours, it's important to choose a broker that offers 24/7 support.
Look for a broker that responds quickly to customer inquiries.
Comparison Between the Best ETF Brokers for 2023:
To help you find the best online broker for you, we've compared five leading platforms: Fidelity, Interactive Brokers, TD Ameritrade, Tastyworks, and Charles Schwab. This table will give you a general overview and help you reach a final conclusion.

Online Broker
Pros
Cons
Fidelity
Commission-free stock, ETF, and options trading.

Fractional shared trading.

Wide selection of investment options.

User-friendly and robust Active Pro trading platform.

Strong portfolio analysis.
Higher costs for broker-assisted trades.

Non-U.S. citizens are restricted access.

Minimum balance is required in some index training.
Interactive Brokers
Access to a wide range of global and domestic assets.

Low margin interest rates.

Powerful trading platform.

High-quality research and educational resources.

Strong research and tools.
Not user-friendly for beginners.
TD Ameritrade
Intuitive, easy-to-use trading platforms.

Great customer support.

No account minimum.

Free research.

Excellent trading platform.

Commission-free stock and ETF trades.

Excellent options analytics across all platforms.
Does not offer fractional share trading.

Some fees are relatively higher when compared to other brokers.
Tastyworks
Capped commissions for active options traders.

Superb educational resources.

Excellent options trading tools and technology.

Intuitive platform for elevated trading experience.
Does not offer paper trading.

Does not offer fractional shares trading.

Does not offer global market shares.

No fundamental analysis.
Charles Schwab
Top-notch customer support.

Commission-free trading

Ample research and educational materials at no commission.

A customer service policy that allows refunds.

Large fund selection.
Low default cash sweep rate.

Cryptocurrency isn't traded.
Conclusion
The revolution of the brokerage industry has made it much easier for regular people to invest in the stock market and other financial markets. It has helped to democratize investing by lowering fees and making it more accessible.
With so many options available, it is important to take the time to research and select a broker that aligns with your investment goals and needs.
By selecting the right online broker, you can set yourself up for success in achieving your financial objectives and building long-term wealth.
FAQs
How Much Money Do You Need to Start Investing?
The amount of money needed to start investing varies depending on your investment goals and the type of investment you plan to make. While some investments may require a larger initial investment, others can be started with a smaller amount.
The amount of money you need to start investing varies depending on your financial goals and the investment options you choose. Many online brokers now offer the ability to invest with as little as $1, and fractional shares allow you to invest in expensive stocks with a smaller amount of money.
Another crucial factor to consider is the investment strategy you plan to pursue. Some investment strategies may require a higher minimum investment, while others may be more accessible for beginner investors. It's important to do your research and consider your options carefully to ensure you make the best decision for your financial situation
Can You Buy Stocks Online Without a Broker?
Technically, in very rare cases you can. There are some companies that allow investors to buy shares directly from them without going through a broker, but these are relatively rare, difficult to navigate, and may not be available for all stocks. Furthermore, even if a company offers a direct purchase plan, it may not be the most cost-effective or efficient way to invest in the stock market.
However, the rise of online brokers has made it easier and more affordable for individuals to invest in the stock market.
How Can You Start Trading Stocks?
Here are some steps to help you get started:
– Learn the basics and fundamentals of the stock market.
– Open a brokerage account.
– Fund your brokerage account.
– Research and analyze stocks.
– Place trades and monitor them.
Risk Disclaimer
StockHax strives to provide unbiased and reliable information on cryptocurrency, finance, trading, and stocks. However, we cannot provide financial advice and urge users to do their own research and due diligence.
Read More