The site does not offer professional or financial advice. The opinions expressed here are based on the writer's opinion, research and personal experience, and they should not be taken as facts. The information on this site is general in nature and does not cater to specific individuals or entities.
If you are looking to get into the stock trading business in Malaysia, it's important that you take the time to research the market. You need to ensure that you work with a broker that's legitimate and regulated, but also one that has a user-friendly platform.
But if you are having trouble doing the necessary research, then this guide is just what you need.
In this article, we'll share with you the best stock brokers in Malaysia, as well as the factors to know before choosing a broker, the advantages of working with a regulated broker, and answer some frequently asked questions.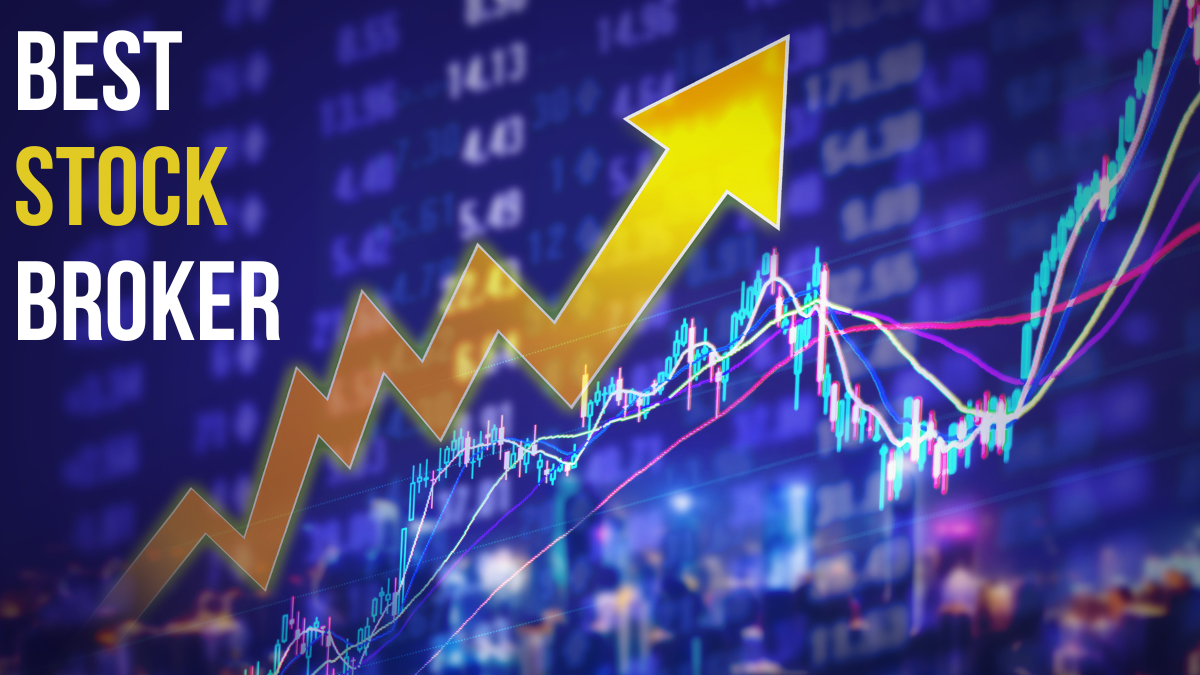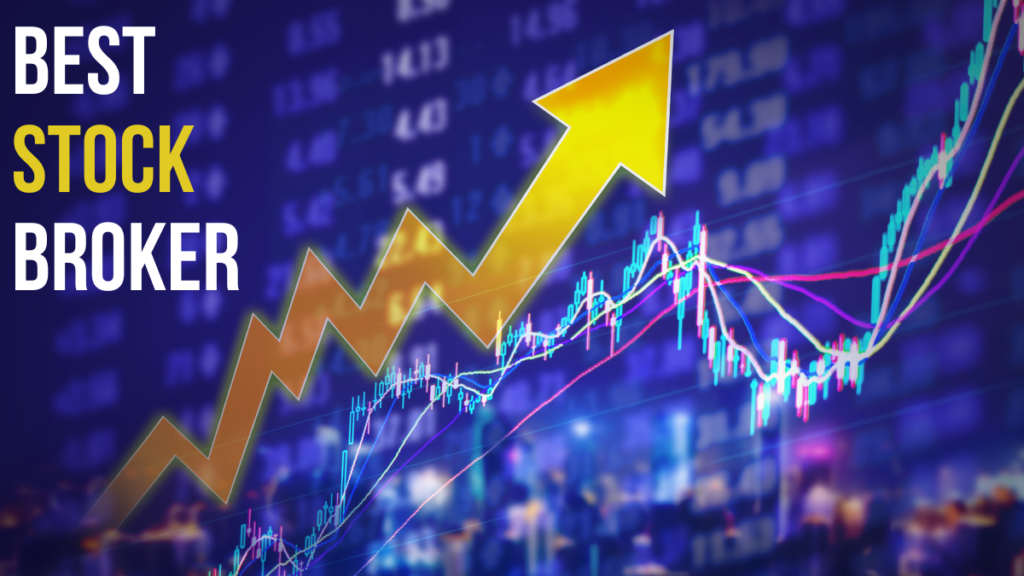 The Best Stock Broker in Malaysia
There are multiple trading platforms for stocks that you can choose from in Malaysia, from local banks to online international brokers. However, we find that the following offer the best services and features for both new and experienced brokers:
eToro

eToro stands out as one of most reliable trading platforms among hundreds of other options and apps available. To begin with, this broker is ideal if you're just getting started trading online. Aside from supporting a variety of asset classes, eToro has an easy-to-use platform for trading. Over 2,400 shares are included on their list, distributed across 17 different markets.
Additionally, eToro offers extensive forex trading, more than 16 cryptocurrencies to choose from, and over 250 ETFs. The best part about eToro is that it offers commission-free trading on all financial markets. eToro does not charge ongoing fees, so it is a good platform for those looking for a low-cost provider. Their nifty CopyPortfolio feature lets you take advantage of the wisdom and trading moves of more experienced brokers. You can trust the eToro team to purchase and sell assets on your behalf.
Pros
Trading platform with a user-friendly interface.
You can trade commodities, foreign currencies, and cryptocurrencies.
No commissions.
17 international markets list over 2,400 stocks and 250 ETFs.
Cons
Incompatible with technical analysis performed by experienced traders.
RHB Investment Bank Berhad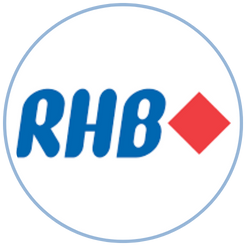 Malaysia's capital market is dominated by RHB Investment Bank. Other than Malaysia, there are also those in Hong Kong, Indonesia, Singapore, Brunei, Cambodia, Laos, Myanmar, Vietnam, and Thailand. Furthermore, a study group known as Award Winners Experienced Study Group has endorsed the RHB trading platform, known as RHB Trade Support.
This platform offers gold, equities, United States indices, and unit trusts as asset classes.
Pros
Training experts in stock coaching online and offline.
IPO shares can be purchased with a credit facility.
All processes are conducted online.
A variety of attractive incentives are available for traders, including reward points, chances to win attractive prizes, and daily Stock Exchange reports.
Cons
Various other charges are applied, such as those associated with credit management.
It takes three days to register.
Brokers are relatively expensive.
Maybank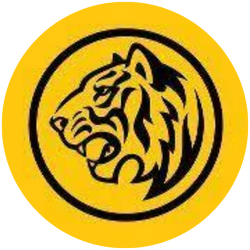 The next best trading app in Malaysia is Maybank Investment Bank Berhad. Through its Maybank Trade (maybank2u.com) trading platform, Maybank offers investors two types of accounts: shariah-compliant and conventional.
Maybank offers investors the ability to trade equity stocks, indices, gold and commodities, all starting at RM 10.60 to open an account. You can easily visit the nearest branch of your local bank if you have any trading-related issues when you select a local bank as your preferred trading platform.
Pros
Provides both conventional and shariah-compliant accounts.
Malaysian broker from a reputable bank.
Cons
There is a long processing time involved in document verification.
There is a rather high commission fee.
Requires processing of a large number of documents.
Hong Leong Investment Bank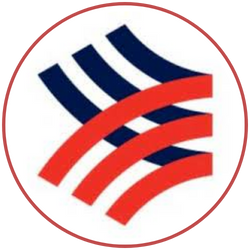 A Malaysian stock exchange-listed company, Hong Leong Bank Berhad is also Malaysia's fifth largest bank.
Trading through HLeFutures Mobile, the group's trading platform, offers investors among the lowest brokerage fees at 0.106%, or a minimum of RM 8.48, with a variety of assets like deposit instruments, unit trusts, bonds, foreign commodities and currencies, and forex trading.
Pros
For clients who trade three times a month, quotes and real-time information are free.
Up to 60% Margin on Financing.
Foreign trade desk available 24 hours a day.
Cons
Only offers one type of account.
There can be a 30-day waiting period for CDS accounts to be opened.
Factors to Consider when Choosing a Stock Broker in Malaysia
Even if a stock broker is regulated and highly ranked, that doesn't mean it will necessarily be the best choice for you. Before you commit to a stock broker or trading platform, make sure to consider the following factors:
License and/or registration
Make sure the stockbroker or the stockbroking firm is fully licensed and registered by the SC. Stock broking firms that are registered are usually exchange members and SEC-approved. The certificates of registration and licensee will be displayed at the reception of every stock broking firm, as well as online. Licenses indicate that a stockbroking firm has met all requirements.
Brokerage Fee
Every time you buy or sell shares, your stock broker charges you a fee. If you are a new investor with limited funds, every cent counts. Therefore, it's probably best to choose brokers with lower fees rather than those that charge a premium for services you won't use.
For instance, if you buy or sell RM50,000 worth of shares, the difference between a broker who charges 0.1% and one who charges 0.6% is RM250.
Type of Account
The broker may offer you a Cash Upfront or Collateralised account when opening a new share trading account. There's a lower brokerage fee with Cash Upfront accounts, however, you are limited to trading the amount you have deposited into your trust account (e.g. if you have RM100 in your trust account, you are limited to trading RM100 worth of shares). With collateralized accounts, you usually have a higher brokerage fee but a higher trading limit than what you've deposited or pledged.
Make sure the broker you choose offers you the account that suits your investment strategy, no matter what type of investor you are.
Minimum Balance or Deposit
For brokerages to allow you to trade shares, you must hold a minimum balance on your trust account. The amount can range from as little as RM1,000 to as much as RM10,000 or more. A minimum requirement of any kind is best avoided if you have limited funds for investment purposes.
Online trading platform or portal
While some investors continue to work closely with a stockbroking agent for share trading purposes, many new-generation investors have now moved over to online trading platforms to personally oversee and execute their trading activities. You may want to browse through online forums and see what others say about the online trading platform of your broker of choice if you fall into the second category. If your money is at stake, frequent outages are not a good thing!
The Reputation of the Broker
You should always make sure a company is reliable before you trust it with a large amount of money. Securities companies, especially the big ones, are also dependable since they are tied to banks. This also applies to brokerage platforms directly offered by banks. You might want to talk to a more established share trader about the broker he uses. In the absence of that kind of network, the Internet is your friend.
How to Verify Your Broker Is Licensed in Malaysia
By performing a background check, you can save yourself a lot of heartache from scammers. Malaysian governments require licenses or proper registration for most types of investment schemes. The SC offers a list of unlicensed investment advisors so you can verify who is properly vetted and who isn't.
Investments should be made with the following considerations in mind:
Make sure your investment advisors or companies are licensed or registered
Check with SC, BNM, MDC, CyberSecurity Malaysia and the Companies Commission of Malaysia for information and documents
Make sure you don't invest too quickly
Social media investment opportunities should be viewed with caution
Be sure to keep the details of your MyKad, bank details, and home address confidential.
Most importantly, do not transfer any money into the personal bank accounts of anyone for investment purposes.
Contact the SC's Consumer and Investor Office at +603-6204 8999 or email [email protected] if you come across any unlicensed investment advisors or illegal investment schemes.
What Are the Advantages of Using a Regulated Broker?
Working with a regulated broker offers many advantages, such as transparency in the operations and fund security.
Let's take a look at some of the most important benefits of using regulated brokers:
Fund Security
A major condition of regulation is the protection of investors' funds. It is generally required by regulators that brokers hold client funds in segregated bank accounts and never use them for their own business purposes.
Investors' funds must also be insured in some jurisdictions to ensure that they are repaid in the event of a company's bankruptcy.
Also, there is a greater chance that you can get at least some of your money back if your broker goes bankrupt. Some financial authorities offer additional security levels based on the rules they apply. Cysec brokers, for instance, must participate in the Investor Compensation Fund, a pool of funds used to settle customer claims. Regulated brokers' terms and conditions and legal documentation vary from one jurisdiction to another, so traders should first review them.
Service Transparency
A regulated broker's operations are supervised by a body that ensures honesty and transparency. In addition to identity theft, platform manipulation, and dishonest promotions, there are a number of trading scams that you need to watch out for.
Because regulated brokers are constantly supervised by financial watchdogs, they comply with rules and regulations. Little things like audits, which have a tangible effect on traders, fall into this category. As an example, if you are profiled as consistently losing equity, a regulated broker that operates as a straight-through processing or an ECN cannot manipulate your trades such as B-booking.
In order to maintain honesty and transparency in all their operations and service offerings at all times, regulatory agencies conduct random checks on companies under their jurisdiction.
Conclusion
Trading stocks in Malaysia is much easier than you would think, with plenty of options to choose from. If you are a new broker, and would prefer a platform that works worldwide, eToro is probably the best way to go. However, if you prefer to go with a local institution that is regulated by the Securities Commission Malaysia, then going with Maybank, RHB, or Hong Leong would be best.
Whichever option you choose, make sure to take the time to learn about their features and limitations, as well as their brokerage fee, deposit minimums, and their online services.
FAQ
How Do I Know if a Stock Broker is Regulated in Malaysia?
Check the website of the Securities Commission Malaysia (SC).
What Should I Consider Before Choosing a Broker in Malaysia?
Verify that they are regulated, what their brokerage fees are, the online services that they offer, their customer service skills, and their online reputation.
What Are the Benefits of Investing in Malaysia?
Malaysia is a country with a growing economy and a developing financial market, even after the impact of the COVID-19 pandemic. They offer high potential returns and a lot of diversification opportunities.
Risk Disclaimer
StockHax strives to provide unbiased and reliable information on cryptocurrency, finance, trading, and stocks. However, we cannot provide financial advice and urge users to do their own research and due diligence.
Read More