This website and its content are not intended to provide professional or financial advice. The views expressed here are based solely on the writer's opinion, research, and personal experience, and should not be taken as factual information. The author is not a financial advisor and lacks relevant certifications in that regard. We highly recommend consulting a qualified financial advisor before making any investment decisions, as the information presented on this site is general in nature and may not be tailored to individual needs or circumstances.
Energy stocks are always closely watched by investors and traders around the globe. They represent an indicator of how the world develops and what is the attitude towards social issues, as well as what's the sentiment related to major economic changes.
Energy is actually something we can't do without, and markets reflect this need over time.
In this article, we will provide you with a definition of energy stocks and indicate to you what are some of the energy stocks currently available – along with some tips and things to consider before choosing how to invest your money.
If you also want to know how to easily invest in energy stocks, we got you covered: we will analyse how to open an account and start investing with the most popular and appreciated broker in the market – eToro.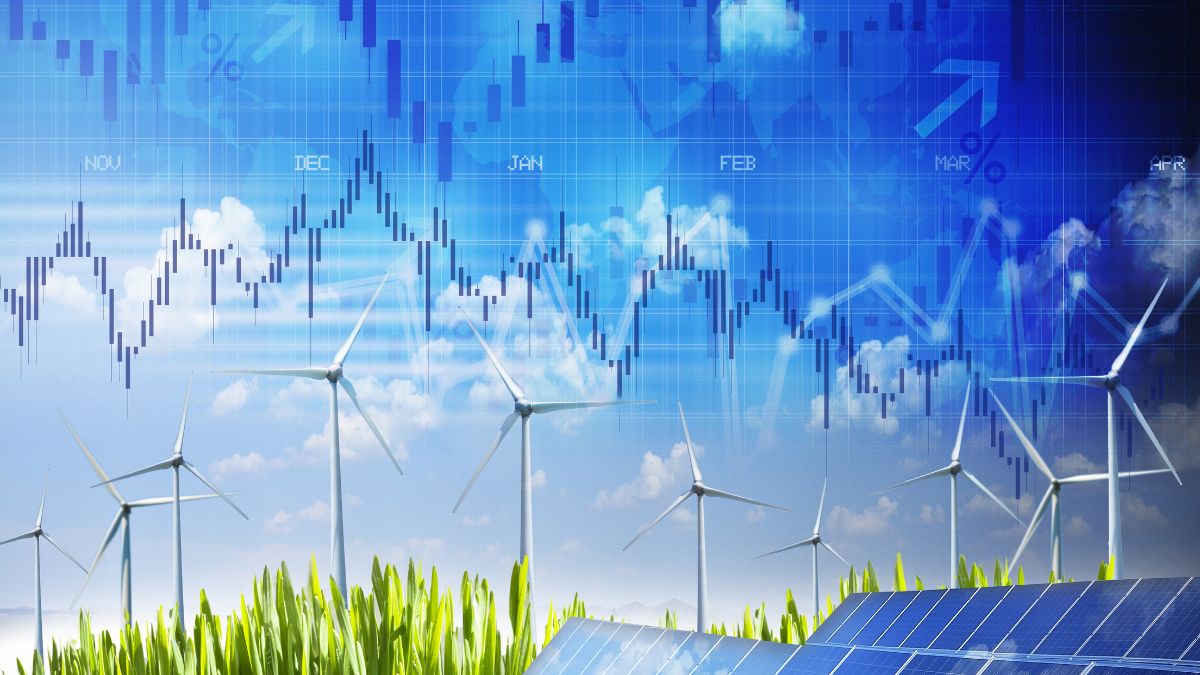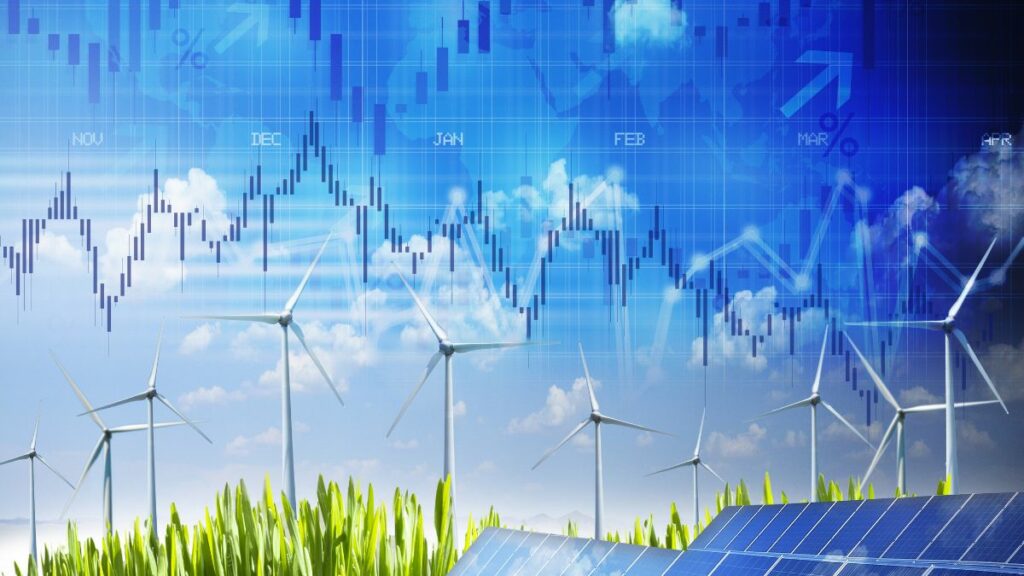 What are Energy Stocks?
As the name suggests, energy stocks have to do with energy resources: all the companies that are at the same time publicly traded and focus on the production and distribution of energy resources, give you the opportunity to trade their stocks.
So, energy stocks are, in short, the shares issued by companies involved in the energy market.
The resources we're talking about can involve gas, petroleum, as well as renewables – the latter are usually considered better, because they contribute to mitigate environmental issues.
According to data shared by the IEA – International Energy Agency – while the investments in clean energy increased only by 2% per year after the Paris Agreement (2015), from 2020 this increase went up to 12%.
Not all economies are involved in this change – in fact, it mainly occurs in developed economies and China – but energy stocks give everyone the opportunity to be a part of the change.
Nevertheless, this doesn't mean that investment in more traditional companies stopped. In our article, we'll take both categories into account.
TOP 5 Energy Stocks
We considered many factors, including the current position of the companies that issue these stocks, technical analysis and the sentiment of different traders and investors.
For our list, we considered companies from all over the world – since fortunately, brokers available today, including eToro, give you the opportunity to seamlessly trade and invest independently from where you're located.
Our top 5 energy stocks are the following: China Petroleum & Chemical Corporation, Neste Oyj, Comstock Resources, BP and Chevron.
1. China Petroleum & Chemical Corporation
As we said, China is one of the leading countries when it comes to the production of energy that takes into account environmental issues, and Sinopec makes no exception.
The company registers a stunning 75 environmental score, and an overall score related to ESG (Environmental, Social, and Governance) of 58 – while the energy industry energy score amounts to 55.
The company constantly evolves to keep up with the times. One of the most recent launches is its Service Station in Dalian (China): the station allows hydrogen refueling services, electric charging – along with oil and gas, and it uses a green production process.
The stock is also quite inexpensive – trading below $5 per share under the ticker 0386.HK.
If you want to know what other traders and investors think about this stock, there is an impressive 100% Buy sentiment – as reported by eToro traders and analysts at the time of writing.
All these reasons made China Petroleum & Chemical Corporation's stocks earn a spot in our list of energy stocks.
---
2. Neste Oyj
Its long history didn't prevent Neste Oyj from adjusting according to different needs and events that occurred over time: this energy company is currently focused on renewable oil products, and it provides them to customers all over the world.
The company expanded its solutions, and included services that span across multiple sectors: biopharma and food, to mention a few, along with services that involve consulting and safety improvements.
This energy stock is in the watchlists of many traders and investors also because of the recent agreement between Neste and Boeing: to comply with its strategies to reduce its carbon footprint, the aerospace company chose Neste as its partner, and agreed to buy Neste's SAF (Sustainable Aviation Fuel).
---
3. Comstock Resources Inc.
Comstock Resources actually isn't among the most environmentally friendly companies. Founded in 1983 and based in Texas, Comstock Resources focuses on oil extraction in the US.
The stock is traded under the ticker CRK on the New York Stock Exchange (NYSE), currently for around $13 per share.
The ESG score of the company is 45 – so, below the industry average, but the sentiment of traders, investors and analysts is a full 100% Buying.
The reason behind this sentiment could have to do with the quarterly earnings of the company: Comstock Resources shared data that show quarterly earnings of $1.05 per share – with an impressive positive surprise of 25%. So, the company was able to exceed expectations.
---
4. BP
BP was founded in 1909, and it currently has almost 66K employees. This company is a multinational operating all over the world in the industry of energy. BP is focused on the discovery of oil, petroleum and gas, as well as on the supply of these resources.
The stock linked to this company is traded on the LSE (London Stock Exchange) under the ticker BP.L, for around $560.
Also in this case, we're not talking about a company strongly focused on solving environmental issues. The current environment score of the company, according to eToro, is 46, and the whole ESG score is 50 – so, it's below the average score.
Despite this, the sentiment around this energy stock is extremely positive. In fact, recent news shows that the company also explores renewables and has strong profits. According to the very catchy title of an article published by the Wakefield Express, the profits of the company "could fuel every household in Wakefield for 57 years": actually, the profits of the company doubled the profits of 2021 in 2022, reaching around £23 billion profits.
This might be the reason behind the positive sentiment – and also one of the reasons why we included BP in our list.
---
5. Chevron
The company is based in California, and it is traded on the NYSE under the ticker CVX currently for around $163.
Chevron is focused on the production and distribution of oil and gas products, and its dividend stocks were recently boosted by different agreements signed by the company: with the purpose to develop new projects, Chevron is partnering with Williams, the big natural gas pipeline company.
Understanding the Energy Stock Market
The energy stock market is fundamental to anyone: it doesn't matter if people invest in it, it will affect their lives.
When analysing the best energy stocks, this is an element that traders and investors tend to consider.
In fact, the energy stock market is more affected by geopolitics if compared to other markets, and from factors strictly linked to macroeconomics.
So, it's not only about the status of the company that issue the energy stock: of course, a positive fundamental analysis affects the price of the stock positively, as it happens with other types of stocks, but investors and traders should also be aware of how the global economy is behaving in order to better understand the energy stock market.
If this type of stocks can be profitable – as we said, this industry experienced a consistent and sometimes impressive growth in a few years – all the variables involved can represent a risk – for the simple reason that too many components can affect your investment.
We're going to see some key elements investors use to analyse the energy stock market, but for now, it is important to note that this market can be prone to the effects of environmental policies – along with other external elements.
Key factors to consider when choosing energy stocks
Let's see what are some key factors investors consider before investing in the energy stock market:
BOE – Barrels of Oil Equivalent: this metric evaluates the company in terms of its production, and helps analysts assess if a stock is traded at a discount (which is good if you want to start investing in that stock for a discounted price) or at a premium.
Global economic conditions and events – to understand if production can actually meet the demand or if it's lower, or to consider the effect of events like natural disasters that could affect production.
Reserves: they can be proven or probable, and they're used to understand if the operations of the company that issue a specific energy stock can support all the activities of the company and keep it stable.
Where Can You Buy Energy Stocks?
Investing in energy stocks can seem a hard task, and it also comes with risks, but users can find options to simplify the investment process.
This is true especially if you choose the right tool to trade and invest. eToro is one of the brokers available in the market, and it is popular for its intuitive design.
The very sign up process is designed to allow you to start right away – but without giving up on the regulations of the countries where it offers its services.
If you want to discover all its features directly, we prepared a little guide that will show you how to open an account.
Step 1: Open an Account
To sign up to eToro, you just need to go to the official website of the platform – or to open the app – and click on "create account". Now, you'll just need to share with the platform some basic personal info.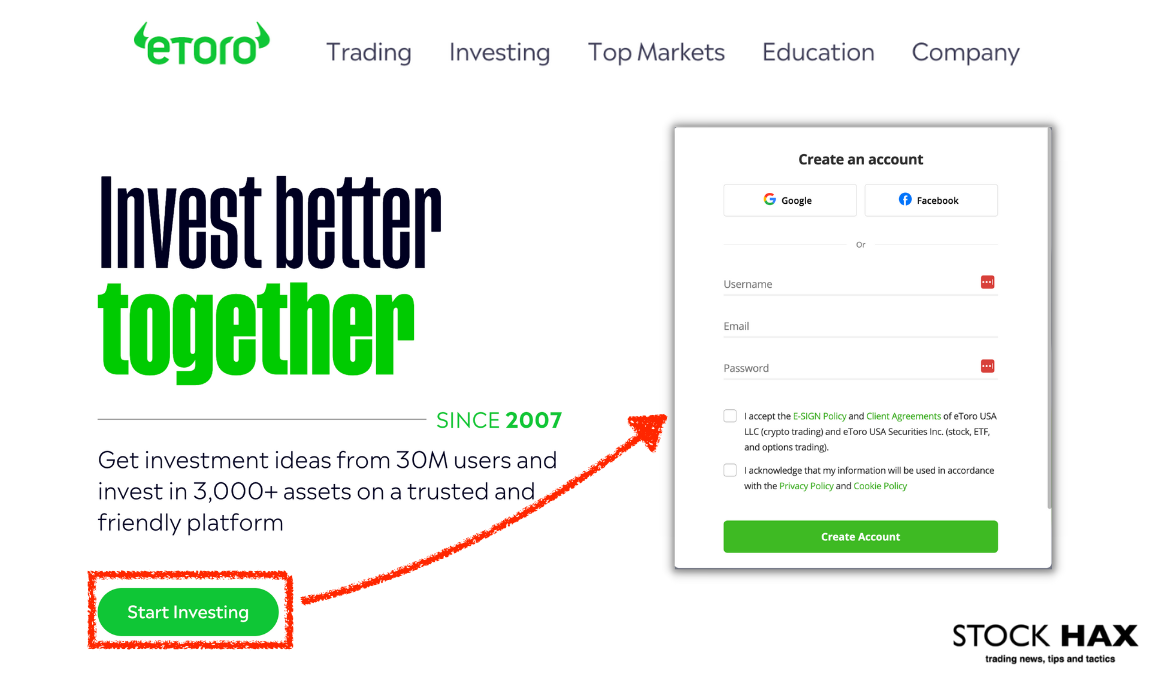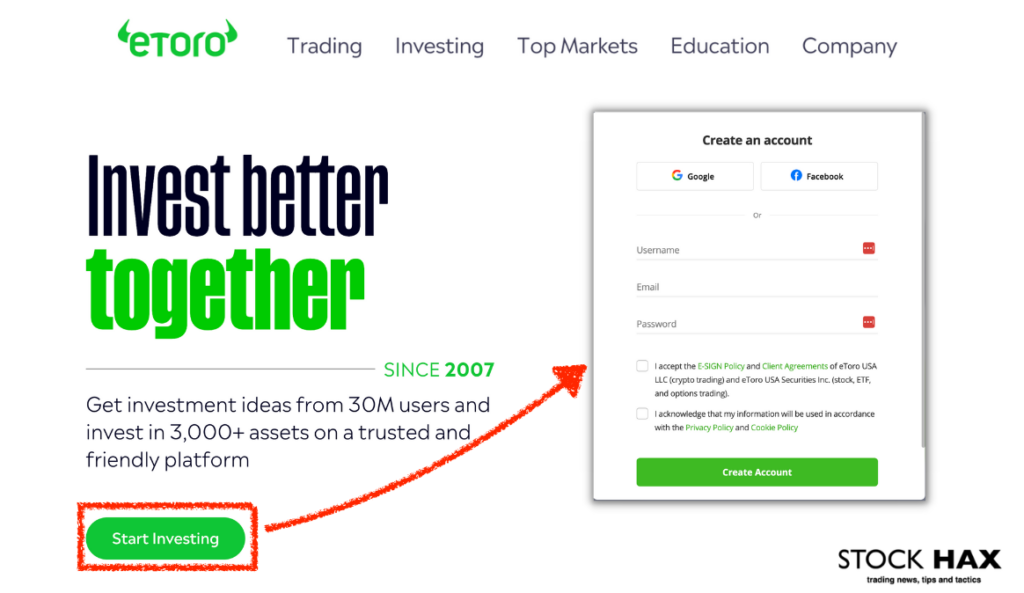 Step 2: Upload ID
This step is strictly correlated with the process that financial platforms need to go through to be compliant. They need your ID to verify your identity, to see if you live in a country where the broker operates, and to make sure that you're at least 18.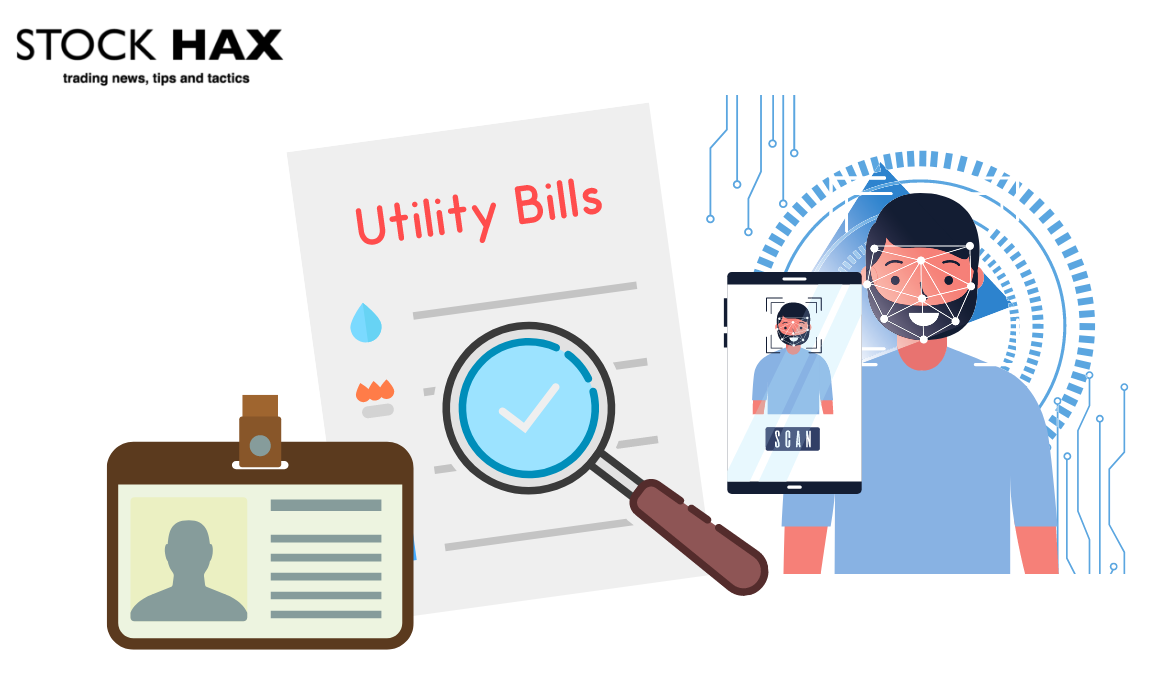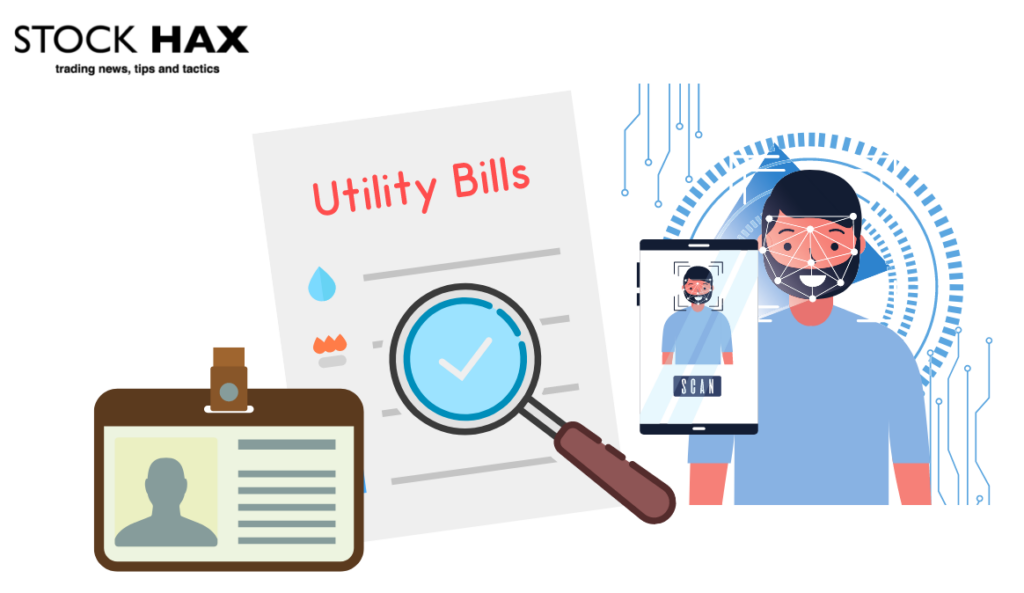 Step 3: Make a Deposit
To start trading and investing, you'll need an active account with real funds – otherwise, you will only be able to use the virtual portfolio linked to the demo account offered by eToro.
You'll find many payment methods available, in order to make your investing journey smooth.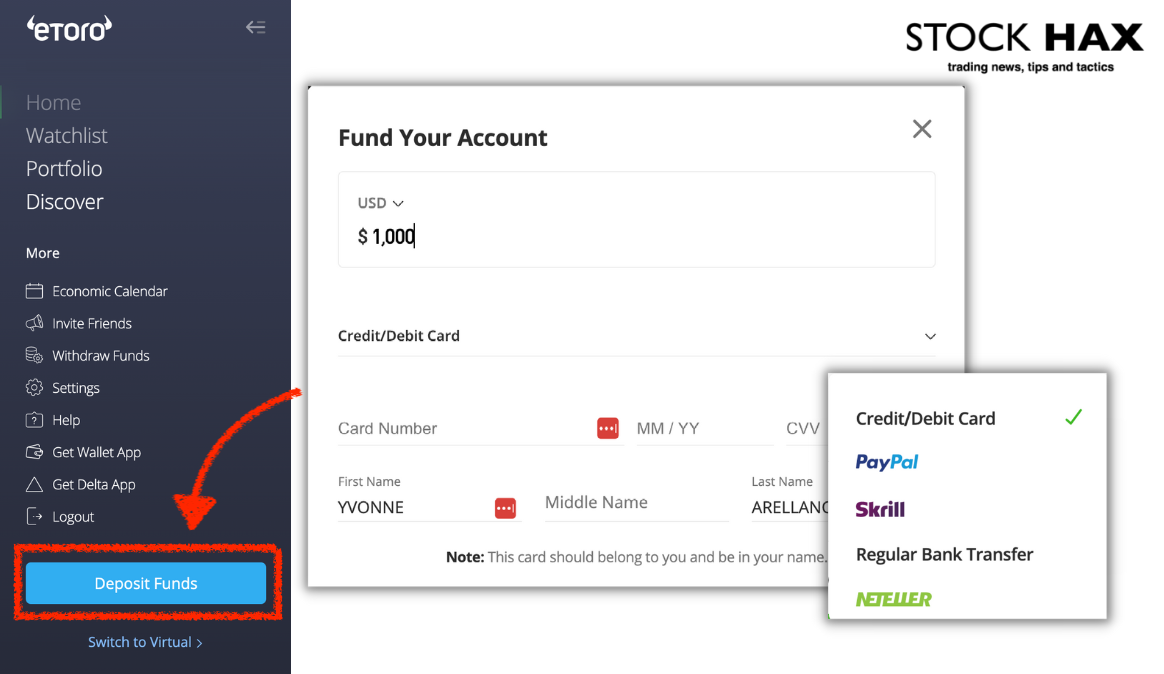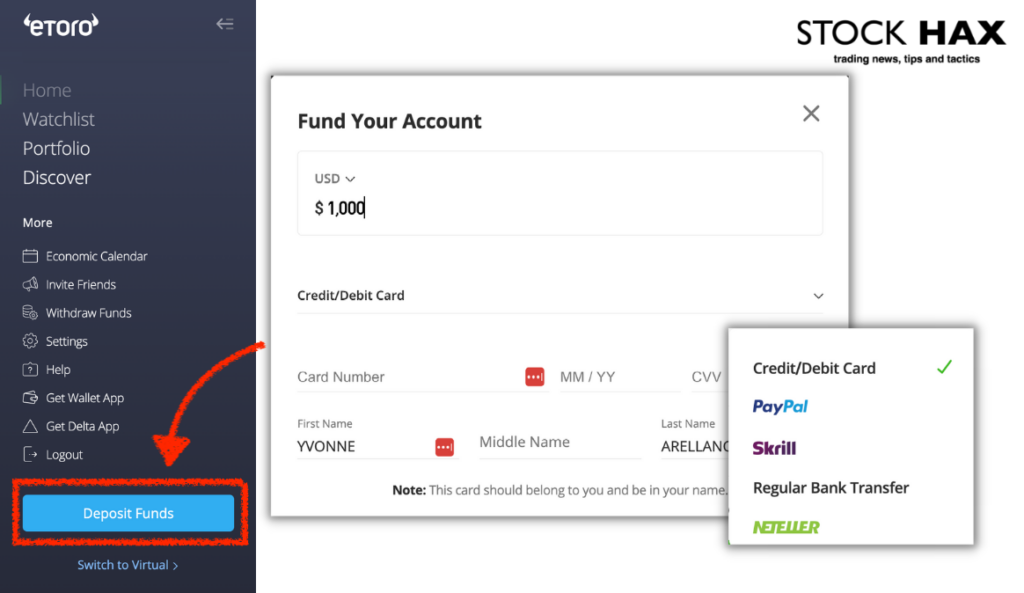 Step 4: Find the right stock for you
If you don't know where to start, you can use the "Explore" tab: there you'll find all the products offered by eToro, even divided by category. For example, if you're interested in energy stocks, you'll just need to click on "Stocks" and then "Energy". If you already know the stock you want to invest in, you can use the search bar.
Conclusion
Investing in energy stocks can be a profitable activity, but it comes with many risks.
We chose some of the energy stocks available and provided you with additional information, but never forget that it's pivotal doing your own research – not only for what concerns the company that issue that specific energy stock, but also for what concerns the developments of the global economy.
Risk Disclaimer
StockHax strives to provide unbiased and reliable information on cryptocurrency, finance, trading, and stocks. However, we cannot provide financial advice and urge users to do their own research and due diligence.
Read More