This website and its content are not intended to provide professional or financial advice. The views expressed here are based solely on the writer's opinion, research, and personal experience, and should not be taken as factual information. The author is not a financial advisor and lacks relevant certifications in that regard. We highly recommend consulting a qualified financial advisor before making any investment decisions, as the information presented on this site is general in nature and may not be tailored to individual needs or circumstances.
The cannabis industry has been growing at an unprecedented rate over the last few years. It is one of the fastest-growing industries worldwide, with the potential to generate billions of dollars in revenue over the next few years. The legal status of cannabis varies from country to country and state to state, which makes it complicated for investors looking to invest. With so many options in the market, it can be challenging to identify the best cannabis stocks to invest in. That's where we come in.
In this blog post, we will discuss some of the top-performing cannabis stocks in the market, their performance history, and their growth potential to help you make informed investment decisions. So whether you're an experienced investor or new to investing in this particular industry, you can use this to guide your decisions.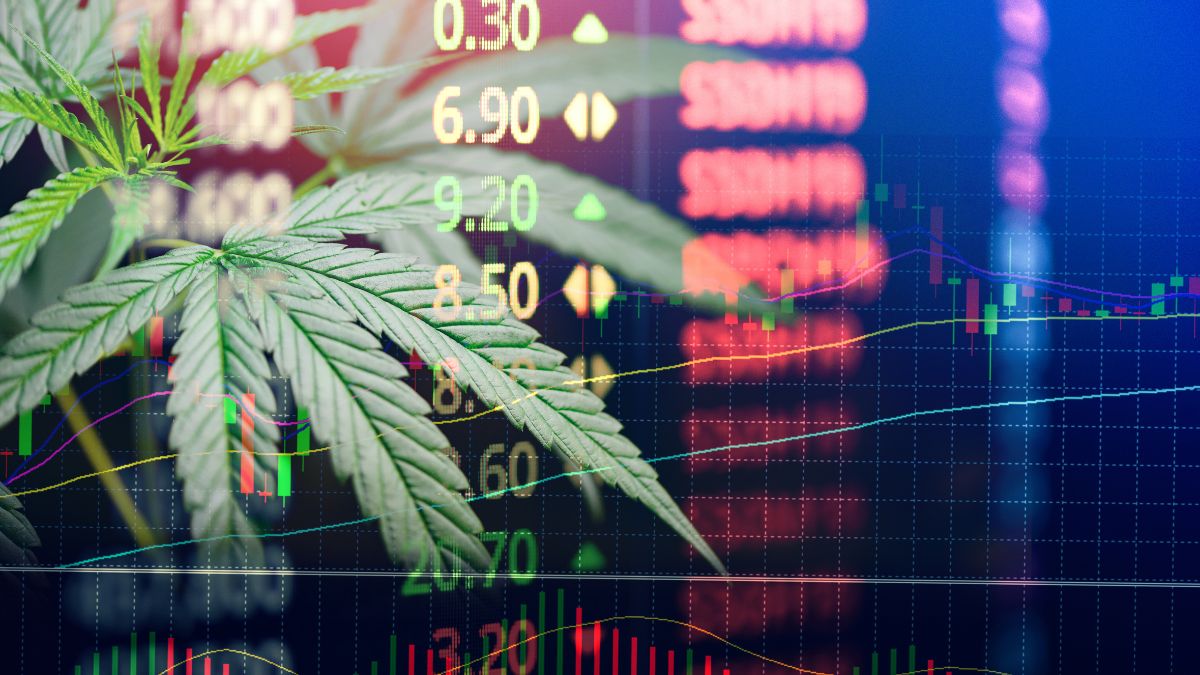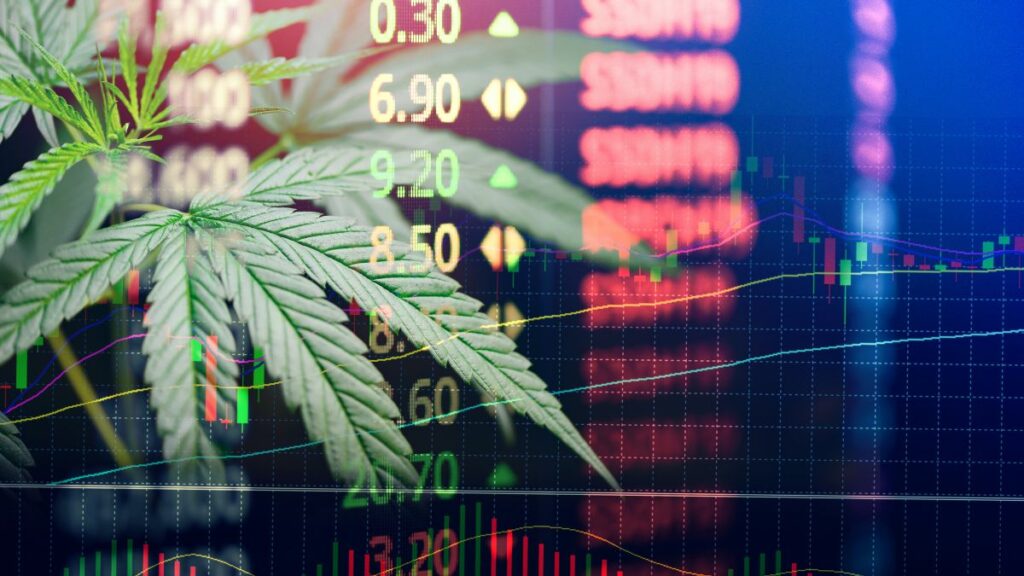 What are Cannabis Stocks?
Cannabis stocks are publicly traded companies in the cannabis industry. These stocks can be categorized into two main types: marijuana growers and marijuana-related companies. Marijuana growers are involved in the cultivation of cannabis plants, while marijuana-related companies provide services and products that support the industry, such as equipment suppliers, testing labs, and packaging companies.

The cannabis market has been multiplying thanks to the growing demand for cannabis products. According to an updated report from Arcview Group, BDS analytics, the global cannabis market is expected to hit $46.8 Billion by 2025. As more states legalize cannabis for medical or recreational use, investors are looking to get in on the ground floor of what could be a massive industry.

The cannabis industry is still in its early stages, so investing in cannabis stocks can be a high-risk, high-reward opportunity. While some stocks have seen significant growth, others have experienced losses due to market volatility and regulatory uncertainties. It is important to conduct thorough research and understand the risks before investing in cannabis stocks.
TOP 5 Cannabis Stocks
The cannabis industry has seen incredible growth over the last few years. And it's not hard to see why. The legalization of marijuana for medical and recreational purposes has made the drug more mainstream than ever before. But with the number of companies in the space, it can be difficult to find the best ones. We've compiled our top five Cannabis stocks to help investors looking to get into this space. They include;
1. Cronos Group Inc (CRON)
The company has since grown to become one of the largest cannabis companies in the world.
Cronos Group is a major player in the cannabis industry, with a market cap of over $1.1 billion CAD. It was the first cannabis company ever to be listed on the Nasdaq in 2018. This ushered in a new age and acceptance for other cannabis-focused companies. Cronos is still one of the best-performing stocks in this industry. According to its latest financial statements, the company reported revenue of $62.1 million in the first half of 2021.
In recent years, the company has expanded its operations and product offerings with a focus on developing innovative cannabis products for medical and recreational use. Despite challenges in the cannabis industry, Cronos Group has maintained a strong position and is poised for further growth as more countries legalize medical marijuana use or allow recreational use by adults.
---
2. Green Thumb Industries (GTBIF)
The company focuses on cultivating, processing, and dispensing medical marijuana products in its own dispensaries as well as selling wholesale to other businesses.
GTI has been consistently expanding its operations and presence in multiple states in the U.S. The company has boomed since its inception and currently operates in 15 states in the U.S. and Canada, including 111 retail locations and 13 manufacturing facilities. The company's success has not come at the cost of product quality; with its extensive retail presence, GTI has become a leading cannabis producer and retailer.
In addition, the company's market capitalization has increased significantly in recent years, and its revenue in 2023 is expected to exceed $1 billion, demonstrating its success and potential for future growth in the industry. As of February 2023, GTI has a market capitalization of approximately $2.5 billion CAD.
---
3. Curaleaf Holdings (CURLF)
They provide premium Cannabis products, including flowers, pre-rolls, oils, concentrates, e-liquids, and vaporizers, to patients across the United States through its retail dispensaries.
Curaleaf Holdings was founded in 2010 by Boris Jordan, who is currently the Executive Chairman. As of February 2023, Curaleaf has a market capitalization of over $3.25 billion and reported revenue of over $1 billion at the end of 2021. As the legal cannabis market continues to expand, the company has seen a huge boost in its stock price over the past year.
Curaleaf has become one of the largest cannabis companies in the world, with operations in multiple states in the U.S. and internationally. The company went public in 2018 and now operates in over 100 retail locations throughout 23 states in the United States – with plans for continued expansion. The company's management team includes former executives from Fortune 500 companies like Walgreens, Coca-Cola, and DuPont Co., making it one of the most experienced teams in the industry.
---
4. Cresco Labs (CRLBF)
They started in 2013 and were founded by Charlie Bachtell and Joe Caltabiano.
They have a few different parts of their business, including growing and processing cannabis, running dispensaries where people can buy their products, and a company called FloraCal Farms that grows and processes cannabis in California.
In the third quarter of 2022, Cresco made $210.5 million in sales and had a profit of $11.7 million. This was a big increase from the same time the year before, and the company's stock price went up when they shared their earnings report in November 2022. Cresco is also known for trying to be environmentally friendly and reducing its carbon footprint.
---
5. Trulieve Cannabis (TCNNF)
Trulieve trades on the OTC Markets under the ticker symbol TCNNF.
The company produces and sells a wide range of cannabis products, including oils, vaporizers, flowers, edibles, and topicals, and also sells oils used for cooking at home. Trulieve operates a chain of retail dispensaries where patients and customers can purchase its products.
In its latest quarterly financial report released in November 2022, Trulieve reported revenue of $357.2 million for the third quarter of 2022, representing an increase of 79.9% compared to the same period in the previous year.
Trulieve is known for its innovative practices and high-quality products and has been actively involved in expanding access to medical cannabis in the states where it operates.
Understanding the Cannabis Stock Market
The cannabis stock market is booming, and it's not slowing down anytime soon. With the legalization of recreational marijuana in some US states and Canada, as well as the medical marijuana market, there's plenty of opportunity for investors with cannabis stocks. But how do you know which ones are worth your time?
How to Analyze Cannabis Stocks
Cannabis stocks can potentially be very profitable investments, like all the other stocks, if you know how to pick the right companies to invest in. Here's how to analyze Cannabis stocks before diving headfirst into this space.
First, know your market. The first step in understanding any new industry is knowing what you're getting yourself into, so make sure you have a firm grasp on what makes up the cannabis industry and where its various players fit into it.
Secondly, look at how their business model works and whether they're using any proprietary technology or processes that give them an advantage over competitors.
Finally, but most importantly: valuation! What is the market cap of this company? If it's less than $200 million, it's probably not worth buying unless there's something very special about it. And if it's over $1 billion but less than $10 billion, you should probably look into it further before making an investment decision.
Risks and Rewards of Investing in Cannabis stocks
The cannabis industry represents an excellent opportunity for investors, but it is fraught with risk. Some of the companies in the space may fail or be acquired by bigger players looking to expand their footprint. This could lead to significant losses for shareholders if they invest in companies with poor management or weak business models. In addition, federal laws on marijuana make investing in the sector risky. The best way to protect yourself from these risks is by diversifying your portfolio.
Key factors to consider when choosing Cannabis Stocks
Before investing in cannabis stock, it's essential to consider these several factors. They include
Company Financials: You'll want to look at the company's financial statements, including revenue, profit margin, and debt. This will help you assess its financial health and decide whether or not it's a good investment.
Market Position: Look at the company's market cap as well as its potential for growth in the cannabis industry.
Management: A company's management has everything to do with the company's future. Evaluate the company's leadership team and their experience in the cannabis industry as well as their track record of success.
Regulation: Stay informed on the latest regulations and legislation news surrounding the cannabis industry. Slight changes can impact companies and stocks.
Where can you buy Cannabis Stocks?
With all the growth and opportunity the cannabis industry is experiencing, many investors are looking to buy cannabis stocks but may not know how. We've compiled a step-by-step guide to help you get started!
The first thing you'll need to do is go through an online broker like eToro. This will allow you to invest in the stock market without dealing with complicated paperwork or long sign-up processes.
You'll also want to ensure that your online broker offers competitive fees. While some brokers are willing to charge high fees for their services, eToro focuses on keeping their fees low so that more people can invest their money without worrying about breaking their budget.
Step 1: Open an Account
To create an account on eToro, click 'Create an Account' in the main navigation bar. A form will appear, and you will need to fill out only the basic information, which should take a couple of minutes.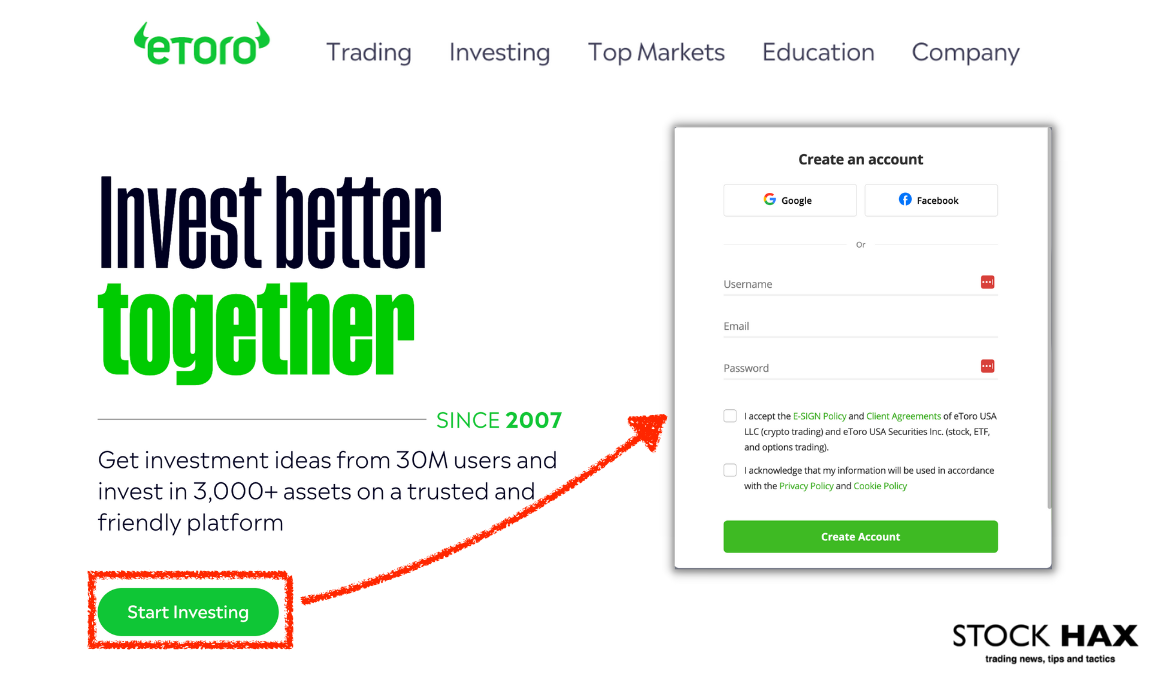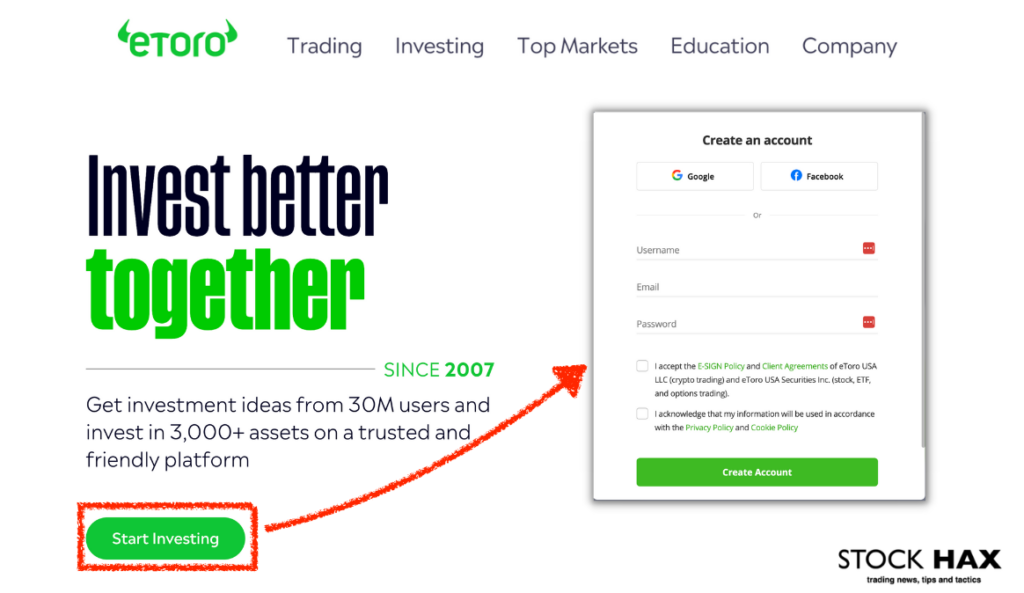 Step 2: Upload ID
To open a trading account with eToro, you will also need to verify your identity by uploading any of the following documents:
Utility bill
Driver's license or a valid passport
Bank account statement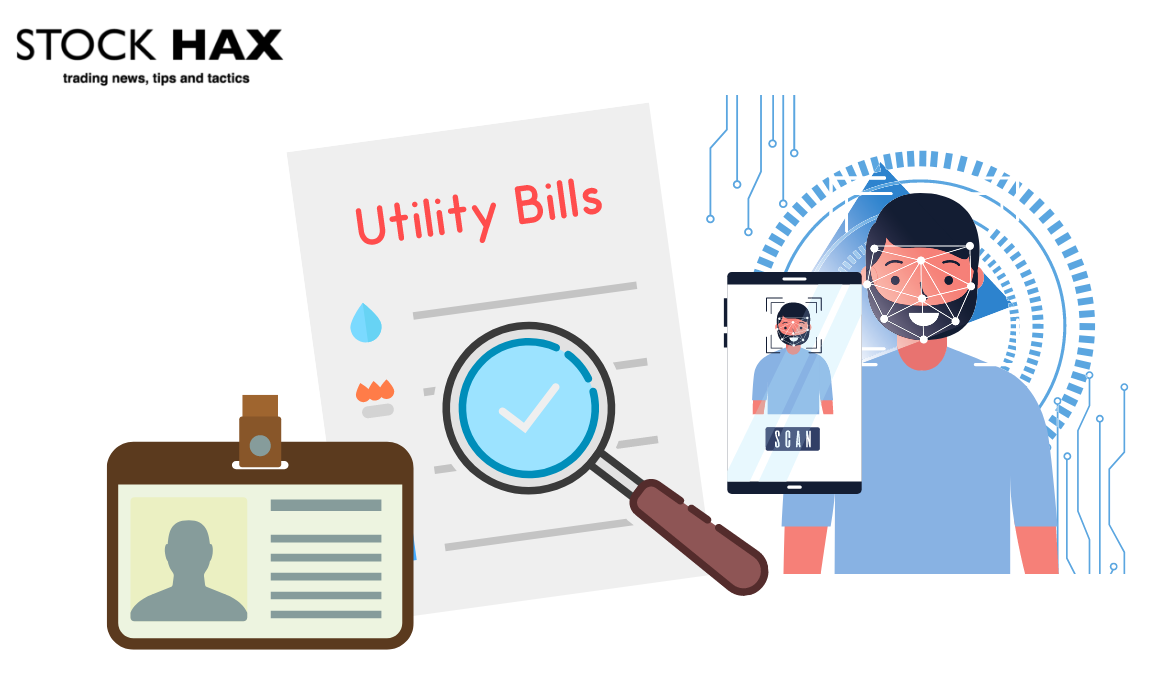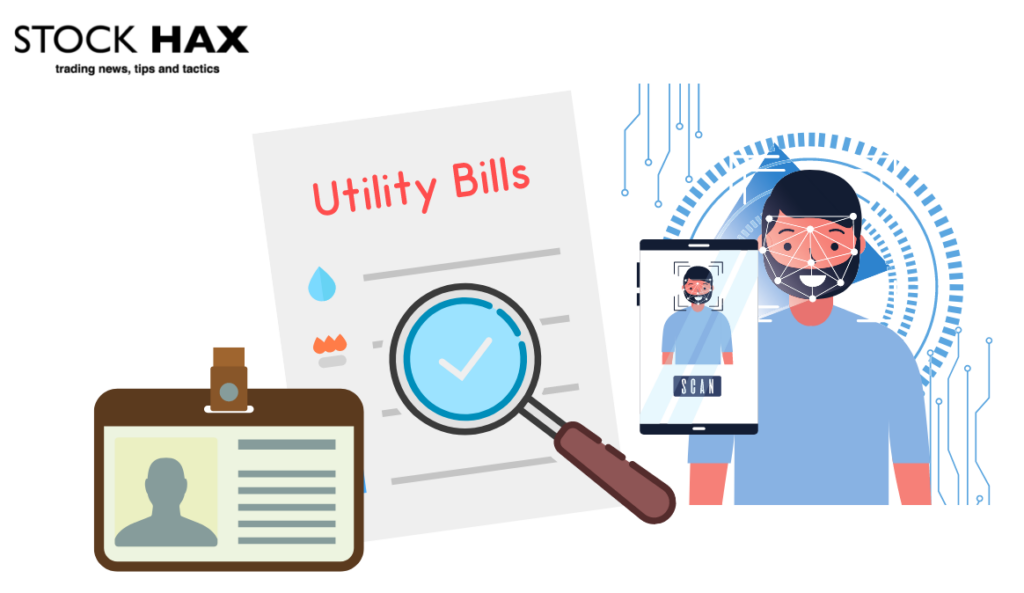 Step 3: Make a Deposit
After you have created an account, you can start buying stocks. But before you do this, you need to make a deposit. You can use your PayPal account, debit/credit card, or wire bank transfer to make a deposit.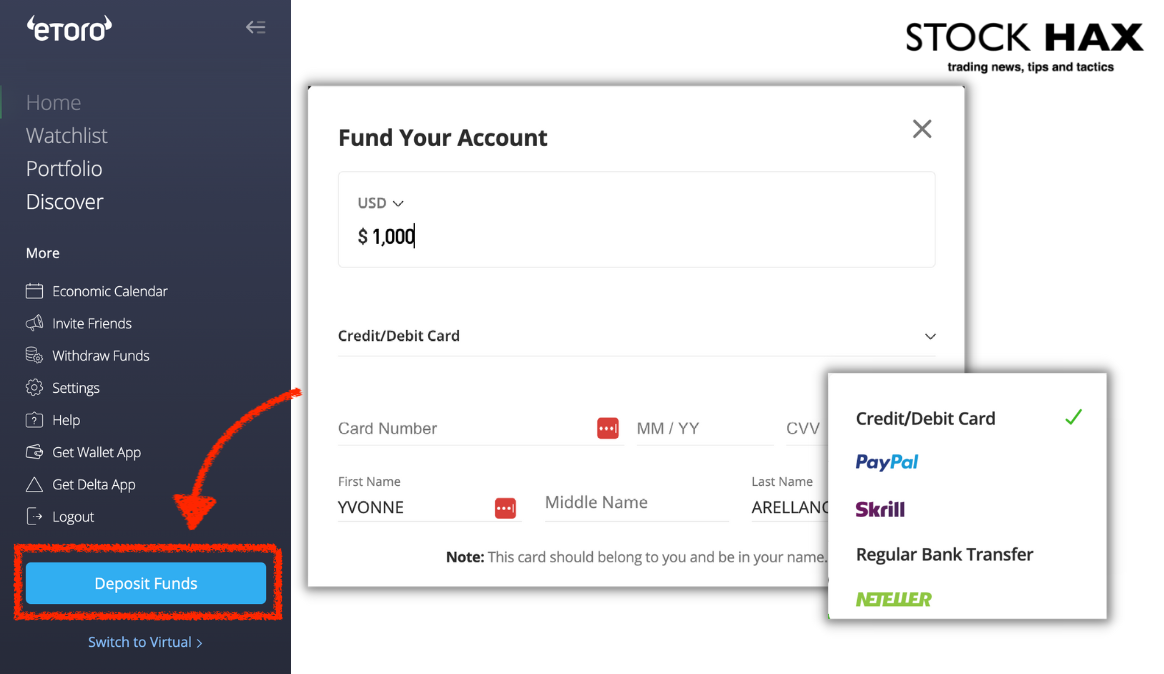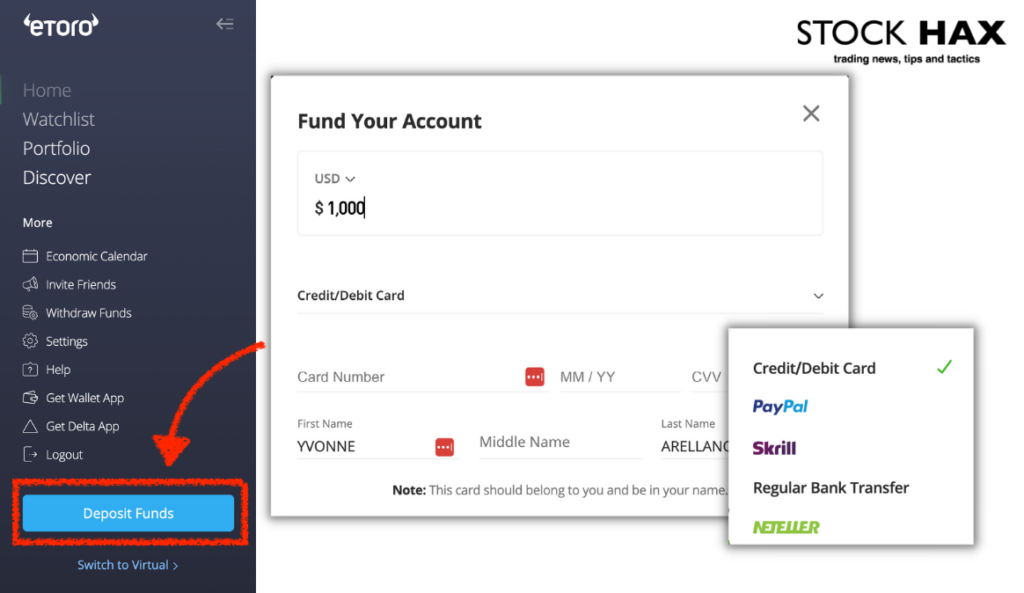 Step 4: Find the right stock for you
On the eToro platform, you can see a wide range of stocks that you can purchase for the long term. The platform allows you to buy a stake with a single click, with the minimum amount being $10.
You can also use the search bar and look for stocks to invest in. After deciding on the shares you want to buy, you can click on the 'Trade' option to make a bid. There is even a stop-loss option for when you want to save your investment.
Conclusion
The cannabis industry is growing rapidly, and it's only going to get bigger as more countries legalize marijuana. As an investor, it's essential to keep up with the latest news and trends so that you can make informed decisions!
Risk Disclaimer
StockHax strives to provide unbiased and reliable information on cryptocurrency, finance, trading, and stocks. However, we cannot provide financial advice and urge users to do their own research and due diligence.
Read More