This website and its content are not intended to provide professional or financial advice. The views expressed here are based solely on the writer's opinion, research, and personal experience, and should not be taken as factual information. The author is not a financial advisor and lacks relevant certifications in that regard. We highly recommend consulting a qualified financial advisor before making any investment decisions, as the information presented on this site is general in nature and may not be tailored to individual needs or circumstances
The 2017 cryptocurrency bull market brought a lot of attention (and money) to the industry that supports this economy. One big group of beneficiaries were the exchanges.
While some of these platforms have been around since the very beginnings of Bitcoin, the competition in the space is fierce, and exchanges have had to keep up with an increasingly demanding community of experienced and rookie investors.
To help you make sense of all the trading apps in the market, we have put together this guide.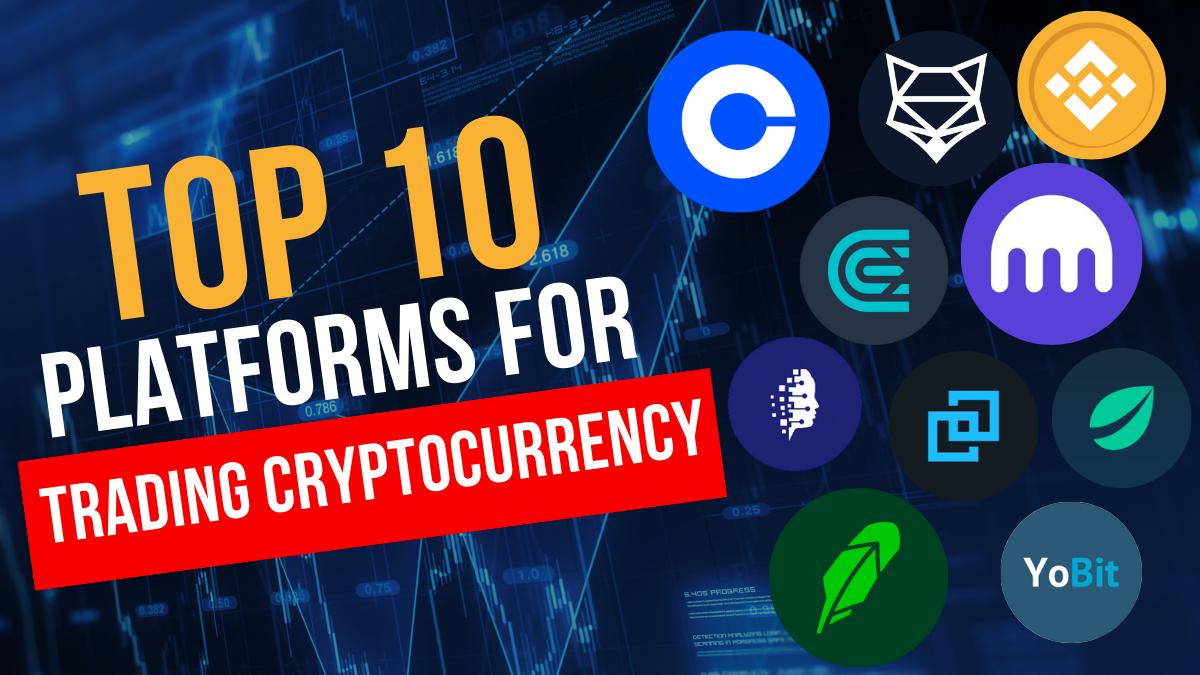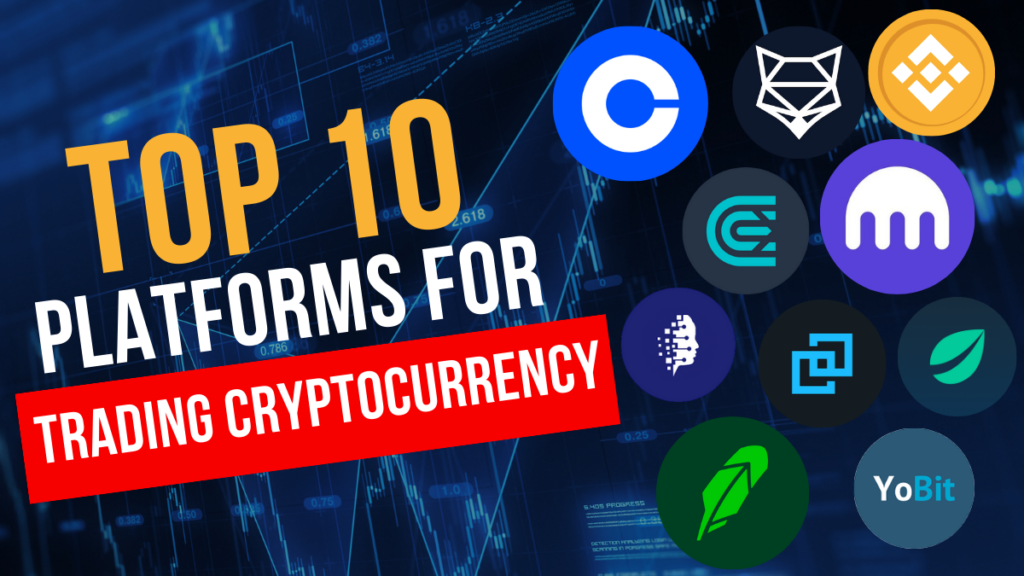 Coinbase
This anonymity may come at a higher transaction cost, specifically regarding waiting times, Ofir Beigel writes at 99Bitcoins, even though Shapeshift won't charge you a transaction fee. The only fee you'll be charged by Erik Voorhees' exchange will be the miner fee required by the network. If you value anonymity above all, this is your home.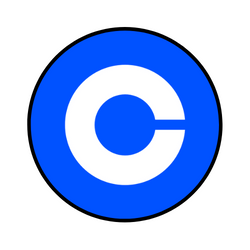 Coinbase is the main trading platform that comes to mind when people discuss where to buy Bitcoin or Ether. If you're reading this, chances are you've already read one or two posts or guides about investing in Bitcoin. If you have, the advice will have probably been something like "go on Coinbase …" and with good reason.
George Windsor at Investormint summarized it well when he wrote that Coinbase makes it easy to buy and sell cryptocurrencies. You can use your credit or debit card to make the purchase, and Coinbase's polished interface is intuitive and simple to use. It also provides high liquidity and decent transaction fees, an area where other platforms have been disappointing customers.
However, according to CEO of Blockchain India Aman Gupta, Coinbase suffers from a lack of diversity in the coins that it offers (Bitcoin, Ether and Litecoin) and the countries in which the platform is available. Still, with revenues of $1 billion in 2017, they must be doing something right.
Pros
User-friendly interface
Wide range of cryptocurrencies
High liquidity
Security features
Customer support
Mobile app
Educational resources
Cons
Fees
Limited advanced trading features
Coinbase is a popular platform for buying and selling Bitcoin, Ether, and Litecoin due to its user-friendly interface and high liquidity. However, it is criticized for its limited range of available coins and country coverage. Nevertheless, Coinbase's success is evidenced by its billion-dollar revenue in 2017.
---
Binance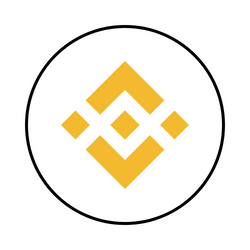 Binance is known for the variety of its cryptocurrency offerings. As of March 2018, they offer the possibility to purchase tokens from nearly every cryptocurrency the average crypto investor can remember.
As Daniel Dob at Blockonomi writes, what Binance lacks in user-friendliness it more than makes up for in other aspects of its offering, from its competitive transaction fees to that variety of currencies accessible.
An area where this platform is lacking is its inability to offer fiat currency deposits and withdrawals. Will Hatton at The Broke Backpacker also reminds any potential users that Binance is a "trading platform" only, which means you'll have to acquire Bitcoin, Ether or any other cryptocurrency elsewhere and transfer it to your Binance account before you can start trading on this platform.
Pros
Comprehensive Cryptocurrency Selection
Low Trading Fees
User-friendly Interface
Advanced Trading Tools
High Liquidity
Staking and Lending Services
Binance Academy
Cons
Limited Fiat Currency Support
Customer Support
In summary, Binance offers a wide range of cryptocurrencies for trading, competitive fees, and a user-friendly platform. However, it does not support fiat currency deposits or withdrawals and requires users to transfer cryptocurrency from other sources before trading. Overall, it is a robust trading platform for those who are comfortable with cryptocurrency transactions.
---
ShapeShift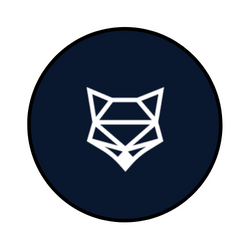 In a world as disruptive as that of cryptocurrencies, it's hard for a trading app to stand out for how revolutionary it is, but that's what ShapeShift does. This company values the privacy of its users by not letting them create an account. All you need to do is go to their website and start trading.
According to Blockchain expert Brian Schuster, this is the easiest and most secure way to exchange cryptocurrencies. And ShapeShift won't keep any of your personal information, so you can put your privacy concerns to rest.
Pros
User-friendly interface
Non-custodial
No account registration
Wide range of cryptocurrencies
Mobile app
Integration with hardware wallets:
Cons
Higher fees
Limited customer support
ShapeShift is a revolutionary trading app that values its users' privacy by not requiring them to create an account. It offers an easy and secure way to exchange cryptocurrencies, according to blockchain expert Brian Schuster. ShapeShift does not retain any personal information, making it a privacy-conscious option for cryptocurrency traders.
---
Kraken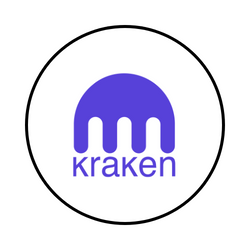 As one of the earliest exchanges in this space, Kraken has enjoyed the advantages that come from being an early mover. This exchange is viewed as one of the best for active traders because it rewards them with lower fees than most of its competitors.
As Ross at Warrior Trading puts it, Kraken is designed for the most diligent traders, which makes it one of the best cryptocurrency exchanges in the world.
However, Kraken has recently suffered through some service outages, as its structure pretty much collapsed in the wake of crypto-craze of late 2017, a fact Jared at Bitcoin Noobs points out. The company has addressed this issue with a recent upgrade to its network, which users are hoping will solve those problems and return Kraken to the good graces of crypto traders around the globe.
Pros
Security
Variety of cryptocurrencies
Competitive fees
Margin trading and futures
Fiat currency support
Customer support
Cons
User interface
Verification process
Kraken is one of the earliest cryptocurrency exchanges, favored by active traders due to its low fees. However, service outages during the 2017 crypto-craze led to criticism. Kraken has since upgraded its network in an effort to regain the trust of traders worldwide.
---
CEX.io
Initially set up as a cloud mining provider, CEX.io has successfully pivoted, and it has become one of the most reputable cryptocurrency exchanges, trusted by over two million users worldwide.
As Harsh Agrawal at Coinsutra puts it, in addition to its user-friendly interface and advanced security features, CEX.io also offers great customer service — a factor somewhat hard to come by, as most exchanges struggle to cope with the high demand in this industry. To promptly respond to the emergent problems, the customer support team at CEX.IO interacts with the users not only through the website's Help Center, but in social media as well.
CEX.io also benefits from being available in most countries, according to Tayyab at Proo World. This is a direct consequence of its compliance with anti-money laundering (AML) and know your customer (KYC) practices. Much like Kraken, CEX.io also struggled with coping with the wild crypto-mania at the end of 2017, and was forced to temporarily close new registrations due to the heavy rush of customers, but the company has also guaranteed those problems are in the past. We'll see in the next bull run.
Pros
Wide range of assets
Leverage
Advanced trading tools
Regulated and secure
Customer support
Cons
Not available to US customers
Complex fee structure
In conclusion, CEX.io has successfully transformed from a cloud mining provider into a reputable cryptocurrency exchange trusted by over two million users worldwide. Its user-friendly interface, advanced security features, and excellent customer service set it apart from other exchanges. CEX.io's compliance with AML and KYC practices has also contributed to its availability in most countries. Despite past struggles, the company is poised for growth in the next bull run.
---
Bitfinex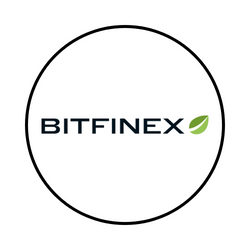 Bitfinex offers a vast range of features, almost as varied as the number of cryptocurrencies that can be acquired on this exchange.
Much like Kraken and CEX.io, Bitfinex also suffered from diminished service as a surge of new users flooded the market in December 2017. However, this platform has come out on top and is still highly appreciated in the highly demanding crypto community, as Ben Isgur at The Blog Chain points out.
David at Bitreview also hails Bitfinex as a fantastic platform due to its quality, high liquidity and low trading fees. Having said this, much like in other areas of life, there's a downside. The company is registered in Hong Kong, so Know Your Customer procedures make registration and fees highly inconvenient.
Pros
High liquidity
Wide variety of cryptocurrencies
Advanced trading features
Competitive fees
Secure platform
Cons
Limited fiat currency support
Verification and account limitations
Bitfinex is a cryptocurrency exchange that offers a wide range of features and is highly appreciated in the crypto community for its quality, high liquidity, and low trading fees. However, its registration in Hong Kong makes the Know Your Customer procedures inconvenient. Despite this, Bitfinex has managed to overcome the challenges and emerge as a top platform.
Bittrex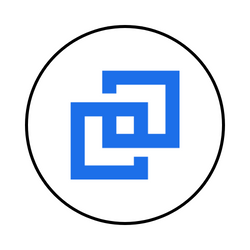 Bittrex is an American-based and American-regulated cryptocurrency exchange that offers over a whopping 190-plus cryptocurrencies while still focusing on simplicity and security.
From excelling in these three areas, Bittrex has built a respectable reputation in the crypto-trading industry. According to JP Buntinx at The Merkle, their team goes through the source codes for every altcoin before adding it to the platform. Bittrex also takes full responsibility for their users' funds, promising to refund them in case of theft by hackers. It's easy to see why this exchange has such a loyal base among its fans.
Another feature contributing to its popularity is how well-researched the FAQ section is, as Peter Lehmann at VKool writes. This ensures users always rely on Bittrex for guidance and feel their crypto investments are secure.
Pros
Security
Wide range of cryptocurrencies
User-friendly interface
Trading features
Compliance
Cons
Limited fiat currency support
Customer support
Bittrex is a highly respected American cryptocurrency exchange that offers a vast range of over 190 cryptocurrencies. Its reputation is built on its focus on simplicity, security, and responsibility for users' funds.
Coinmama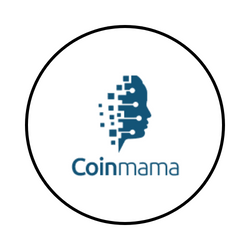 Much simpler than all the other trading apps on this list, Coinmama is cleverly positioned as the perfect starting point for a newbie to the crypto-sphere, Cas Proffitt at Disruptor Daily writes. You can buy Bitcoin and Ether with a debit card while having your hand held throughout the whole process, ensuring a seamless introduction to this industry.
If you want to diversify your crypto investments, you can use Coinmama to stock up on Bitcoin or Ether, and then take those funds to a trading platform with a higher variety of trading pairs.
Coinmama is one of the few companies in this industry that advocates funds are best stored away from exchanges for security purposes, according to Andrew Norry at Blockonomi. This has contributed to the exchange's perception as a trustworthy, efficient and safe solution in a sometimes unreliable space.
Pros
Easy to use
Fast transactions
Multiple payment options
Wide range of supported cryptocurrencies
High daily and monthly limits
Global availability
Cons
High fees
No trading platform
Coinmama is a user-friendly cryptocurrency trading app that simplifies the buying process for newbies. It offers the option to purchase Bitcoin and Ether with a debit card and provides a guided experience. The app also advocates for secure storage of funds and is considered a reliable and trustworthy solution in the crypto industry.
---
YoBit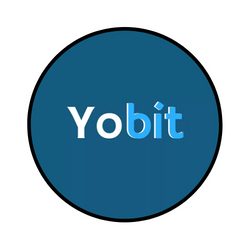 YoBit's no-nonsense approach to crypto-trading makes it a top choice for investors who know what they want. Users go to YoBit's platform in search of a platform with a clean, intuitive interface with the possibility to buy a wide variety of cryptocurrencies, according to Felix Küster at Captain Altcoin.
Having said this, YoBit is perhaps best left to experienced traders who are looking to add a touch of diversity to their crypto portfolios. The exchange has a highly popular "Add a coin" button on its website, which means anyone can register their token there, giving rise to plenty of scams, as Rishabh at Coinscage reports.
Pros
Wide Range of Cryptocurrencies
User-friendly Interface
Low Trading Fees
Active Community and Support
Frequent Promotions and Airdrops
Security Measures
API Integration
Cons
Limited Customer Support
Lack of transparency
In summary, YoBit is a crypto-trading platform with a user-friendly interface and a diverse range of cryptocurrencies available for purchase. However, the platform's "Add a coin" button makes it vulnerable to scams, so it may be best suited for experienced traders.
---
Robinhood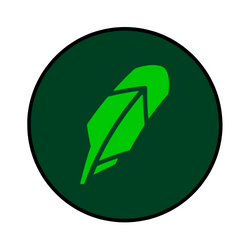 A well-known and fast-growing investment platform, Robinhood will benefit from having an established customer base of 3 million people to market its new cryptocurrency trading feature to.
Investing Apps TV reports Robinhood will offer commission-free trades on over 16 different cryptocurrencies. This unique feature will give Robinhood's platform a singular advantage over its competitors. And as James Levenson at Bitcoinist points out, since most of Robinhood's customers are millennials this platform could introduce a whole new crowd to the world of cryptocurrencies.
Pros
Commission-free trading
User-friendly interface
No account minimum
Fractional shares
Cash management
Cons
Limited investment options
Basic research and analysis tools
Robinhood, a popular investment platform with 3 million customers, is set to introduce commission-free trades on 16 different cryptocurrencies. This move is expected to give Robinhood an edge over its competitors and potentially attract a new wave of millennial customers to the world of cryptocurrencies.
---
Ready to Start Trading?
While the sheer amount of trading apps available may leave you slightly overwhelmed, it's important to keep in mind that different people value different aspects. Find the trading app (or apps) that best suit you and your strategy, and always keep an eye on the market to make sure you know your investments are in good hands.
Counclusion
In conclusion, the 2017 cryptocurrency bull market led to the growth and development of numerous trading apps and exchanges, catering to a diverse range of investors. As you navigate the vast selection of platforms, it's crucial to identify your unique needs and investment strategy in order to select the most suitable trading app. Remember to stay informed about market trends and to continually assess the performance and trustworthiness of your chosen platform, as this will ensure that your investments remain secure and well-managed in the ever-evolving world of cryptocurrency.
FAQs
How do I choose the best trading app for my needs and investment strategy?
To choose the best trading app, consider factors such as user-friendliness, available features, security, fees, and supported cryptocurrencies. Prioritize the aspects that align with your investment goals and preferences, and read user reviews to gauge the app's reliability and performance.
Is it safe to use multiple trading apps for diversifying my investments?
Using multiple trading apps can be a viable strategy for diversifying your investments, but it's crucial to ensure each platform is secure and reputable. Conduct thorough research and regularly monitor the performance and security of the apps you choose to use.
How can I stay updated on market trends and ensure my investments are in good hands?
To stay informed about market trends, utilize reliable news sources, follow industry influencers on social media, and join cryptocurrency forums or communities. Additionally, regularly assess the performance of your chosen trading app(s) and maintain a proactive approach to managing your investments.
Images by: dimarik16/©123RF Stock Photo, jk21/©123RF Stock Photo, meepoohyaphoto/©123RF Stock Photo
Risk Disclaimer
StockHax strives to provide unbiased and reliable information on cryptocurrency, finance, trading, and stocks. However, we cannot provide financial advice and urge users to do their own research and due diligence.
Read More