This website and its content are not intended to provide professional or financial advice. The views expressed here are based solely on the writer's opinion, research, and personal experience, and should not be taken as factual information. The author is not a financial advisor and lacks relevant certifications in that regard. We highly recommend consulting a qualified financial advisor before making any investment decisions, as the information presented on this site is general in nature and may not be tailored to individual needs or circumstances.
Often defined as the Chinese Amazon, Alibaba is the giant ecommerce company that makes sellers and buyers meet to purchase any sort of good.
Founded in 1999 by Jack Ma, the company went public on the New York Stock Exchange (NYSE) in 2014, gathering $25 billion thanks to its IPO (Initial Public Offering), which was the largest in history by far.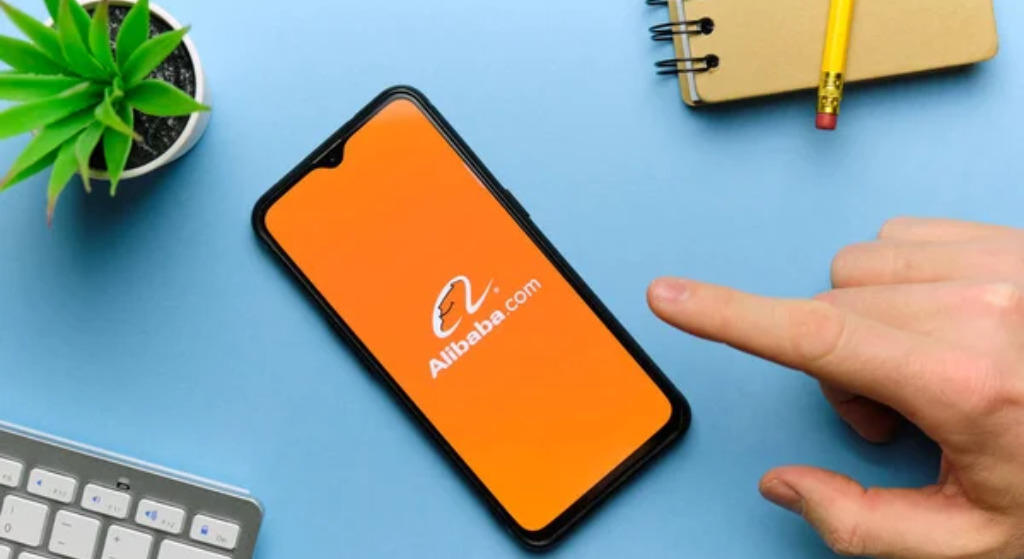 The company has expanded over time, similarly to Amazon, to focus also on internet and technology services.
The stock it issues, Alibaba (BABA), followed the evolution of the company since Alibaba's IPO: in this article, we will cover the key features of this stock, as well as its past performances — and how you can buy BABA stock.
Alibaba Stock Key Features
There are over 2.6 billion outstanding BABA shares
Primecap Management Co. is the largest BABA stock individual shareholder
There is no record of any stock split in the history of Alibaba
The stock doesn't pay dividend
Alibaba's shares give voting rights to shareholders
Alibaba Stock Over the Years – Review
Alibaba (BABA) stock, as many other stocks involved in the tech industry, went through an almost complete market cycle over the last five years, but they were particularly influenced by the pandemic.
Let's see in detail how the stock performed.
Alibaba Stock in 2023
2023 started positively, with the revenue of the company exceeding expectations by over $264 million. The price of the stock went up to around $120, then got back to a support level set at around $80.
Alibaba Stock in 2022
The end of the downtrend.
Following a natural market cycle, 2022 represented the year of the natural end of the downtrend, with the usual stable trading volume followed by a final negative peak.
The stock went from $120 to around $88, and the company showed signs of recovery with its public reports.
Alibaba Stock in 2021
2021 was the year when stocks suffered the aftermath of the pandemic. Especially for the stocks issued by companies in the tech industry, which experienced impressive growth when Covid-19 was officially defined as a pandemic, 2021 represented the year of neutral adjustments.
For what concerns BABA stock, it went from over $227 to $118 by the end of the year. The company closed 2021 with reports that missed expectations of analysts for over $534 million.
Alibaba Stock in 2020
Initial bounce, then recovery.
The year started positively, with BABA above $210. Nevertheless, the stock experienced a bounce in price that lasted until March. Right after, the stock recovered its positive trend, which lasted the whole year.
The company shared positive reports, reaching almost $1 billion surprise for what concerns revenue. 2020 was also the year of the peak – BABA stock reached over $305 in October.
By the end of the year, the stock had already started a downtrend, which made the stock close 2020 at around $238.
Alibaba Stock in 2019
Positive reports for Alibaba.
One year after a new record for the company, which became the second Asian company to reach a $500 billion valuation, the BABA stock reached its dip at around $140.
The year started with a positive surprise concerning earnings (+6.47%), but a negative surprise concerning revenue (-1.47%). Over the year, the company – and the stock – kept growing, and by the end of 2019 BABA reached $212.
Investing in Alibaba shares doesn't necessarily imply a complicated process: as we will see in a while, reliable online brokers give investors and traders the opportunity to simplify investing.
In the case of Alibaba, investors and traders can buy any amount of shares they wish to get financial exposure to the company and gain voting rights.
Nevertheless, shares are not the only financial instrument linked to this Chinese company.
Traders and investors can get access to BABA in different ways – that usually involve different expertise.
The most common financial derivatives based on Alibaba are indices, ETFs (exchange traded funds), mutual funds and CFDs (contracts for difference).
For what concerns indices, it might be useful to note that BABA is not included in the S&P 500, despite being a large cap company: this happens because even if Alibaba is listed in the United States, the company doesn't have its headquarters in the country.
Despite this, BABA is included in other indices. To mention some of them:
Dow Jones Technology Titans 30 Index (DJTTHE);
NYSE Composite Index (NYA);
CSI Overseas Mainland Enterprises Index (CSIH11124).
Alibaba stock is also included in top mutual funds and ETFs.
One of these is Vanguard Primecap, created in 1984 to give investors financial instruments that could include funds and other instruments linked to valuable companies.
Or KraneShares, the Chinese ETF that gathers Chinese internet companies.
While indices can give investors a valid alternative to reach diversification without giving up on intuitiveness, mutual funds and ETFs might require more expertise.
In general, these instruments can be traded as if they were shares, but a financial instrument that is very similar to stocks and gives advantages like leverage, is CFD – contract for difference.
Also in this case we're referring to a derivative financial product, and among the online brokers that allow to invest in and trade this type of financial product is eToro — and we will use it as an example to help you understand how to buy Alibaba (BABA) stock.
It is not hard to find Alibaba stock on different brokerage platforms. The company is a large cap and popular company, which proved to be valuable over time.
Investors and traders should evaluate many aspects before choosing a broker instead of another, like the variety of financial instruments offered, fees and commissions, compliance, availability of trading platforms that can fit different devices.
One of the brokers that have these characteristics is eToro, the online broker we will use as an example to tell you how to buy Alibaba (BABA) stock.
Step 1: Open a new account on the app or website of the broker
For new users, signing up is the first step. You will need to click the signup button to get access to the form provided by the broker. You will need to provide your data – full name, mobile phone, email address, set a password and accept the terms and conditions of the broker. Alternatively, new users can sign up via Google and Facebook accounts.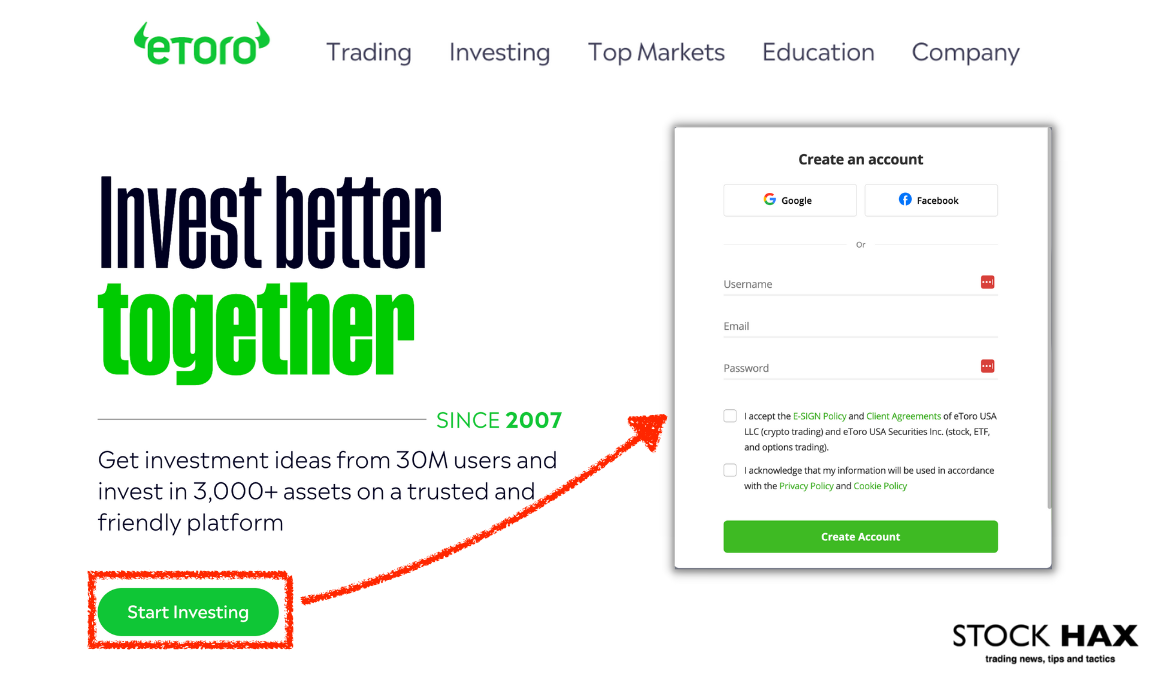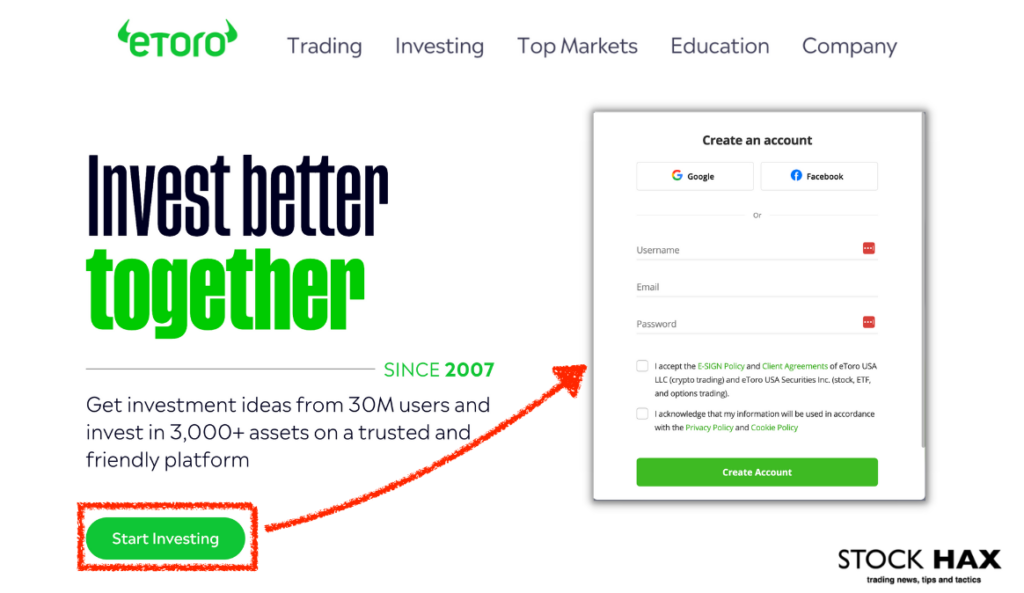 Step 2: Upload recent POA and valid POI
To fully verify your identity and age, the broker will ask you to provide specific documentation – new users can easily upload them through their personal dashboard. The verification process is usually fast and will contribute to the safe environment created by the regulated broker.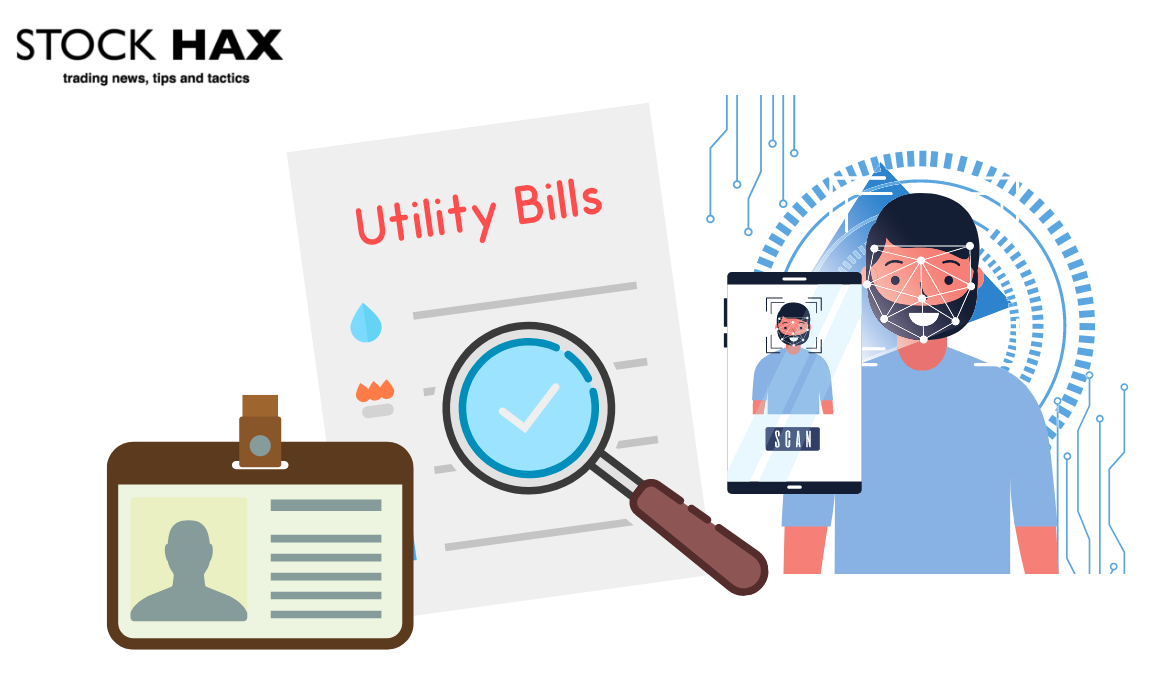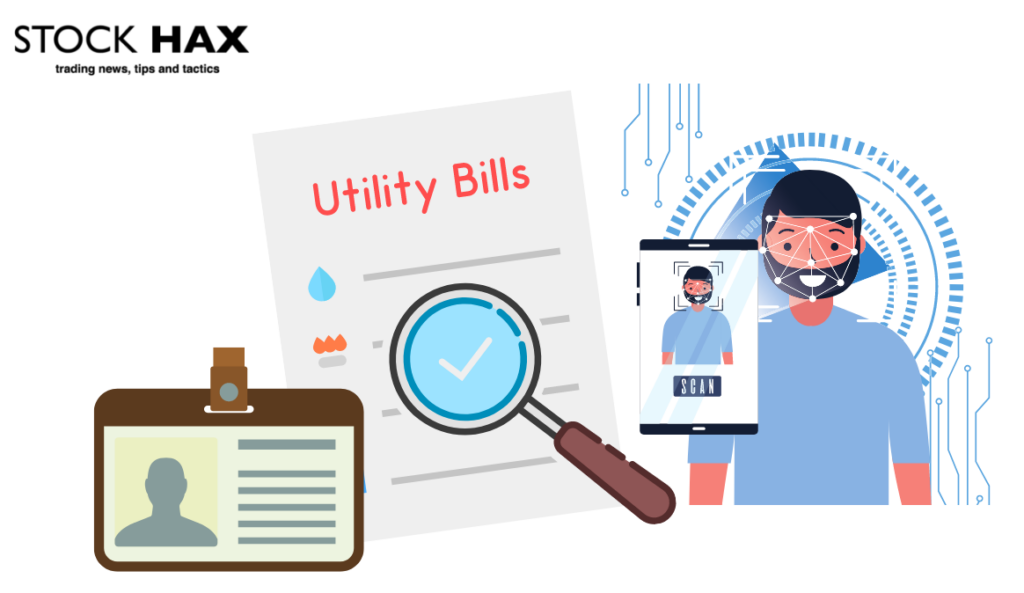 Step 3: Deposit funds through one of the deposit methods offered by eToro
Also in this case, you will have access to the deposit page from your personal dashboard. The broker provides different deposit methods – like digital payment providers, debit and credit cards, bank transfers and even the payment method designed by eToro (eToro Money). This step will allow you to use your real portfolio to invest.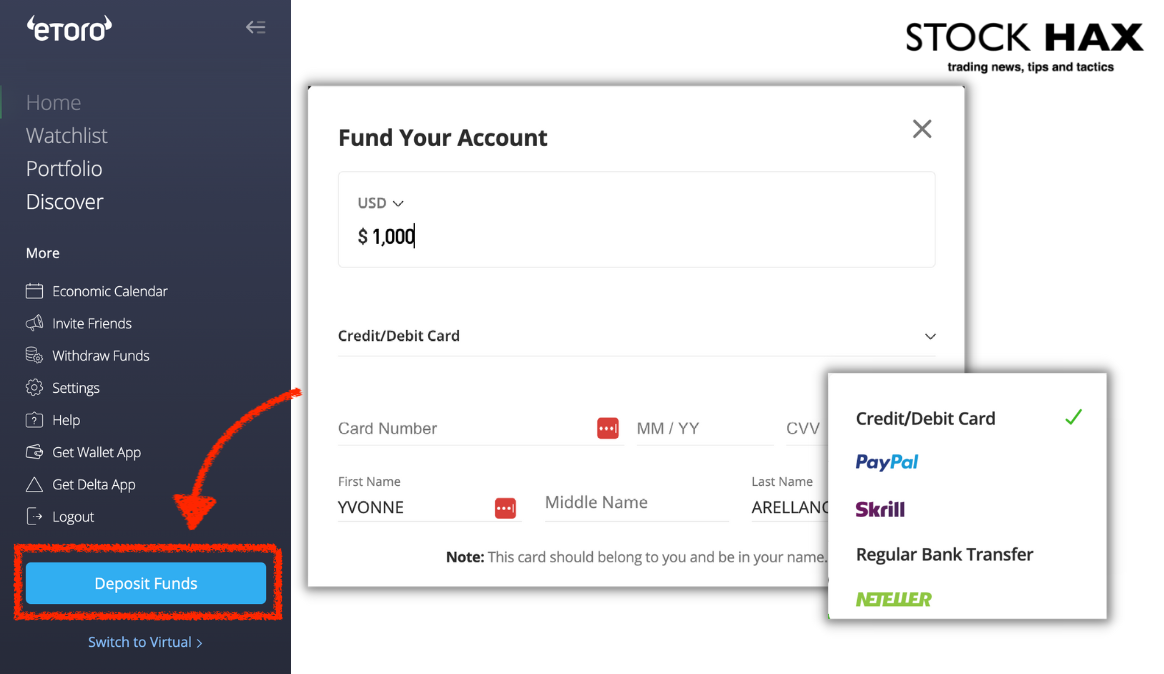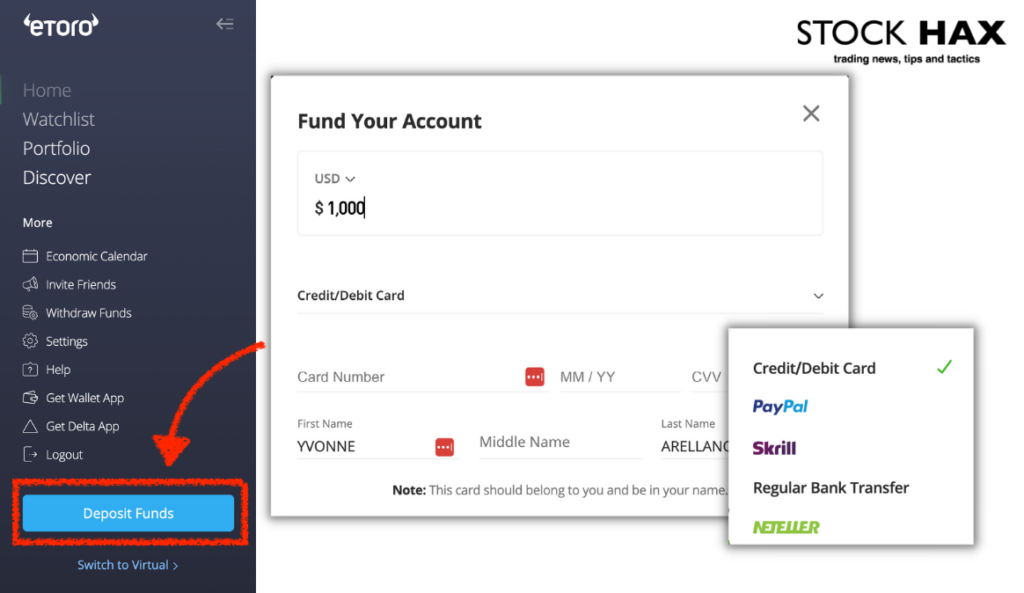 Step 4: Search for Alibaba
You now need to locate the BABA stock. You can do that from the Discover tab – that will lead you to the complete offer of eToro, divided by asset category, or thanks to the search bar – which is usually the choice of traders and investors who already know what asset they want to get.
Users will just need to type the name of the company or the stock in the search bar to get access to the dedicated page.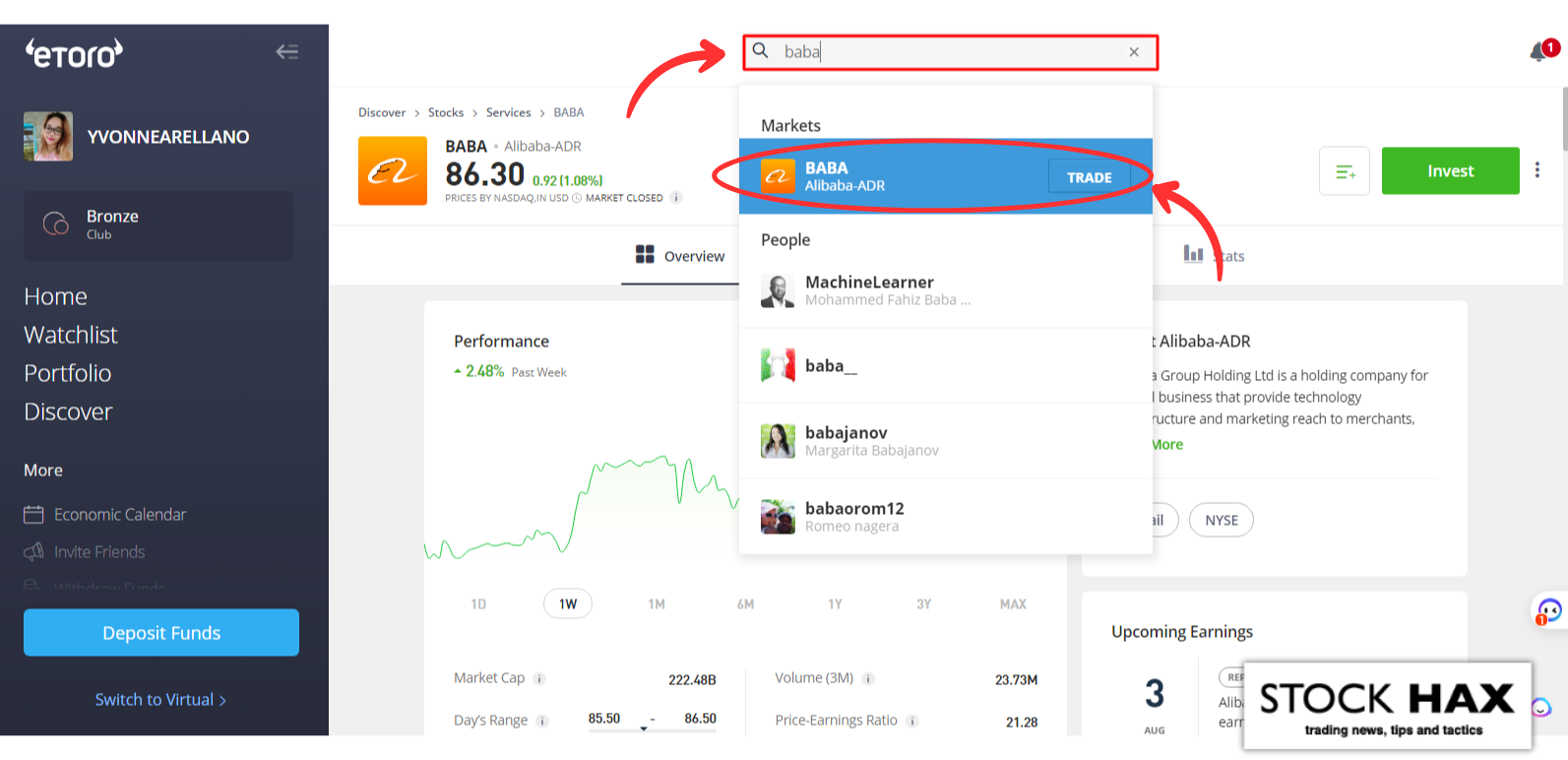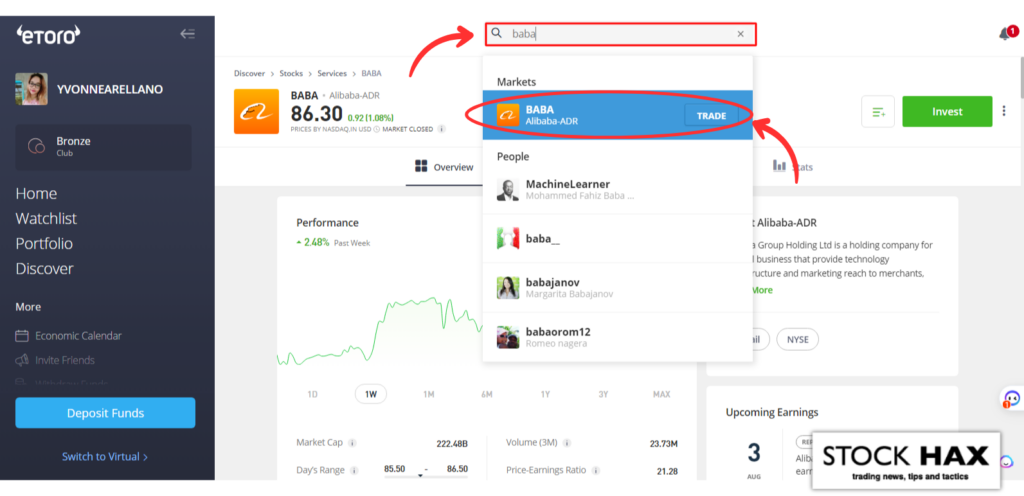 Step 5: Invest in Alibaba
From the page dedicated to Alibaba stock you will be able to buy the asset. You can fully customize your order – also by setting conditions to automatically close your position, a feature that can help you automate your trading and investing activity.
You'll find the asset in your real eToro portfolio once you buy Alibaba stock.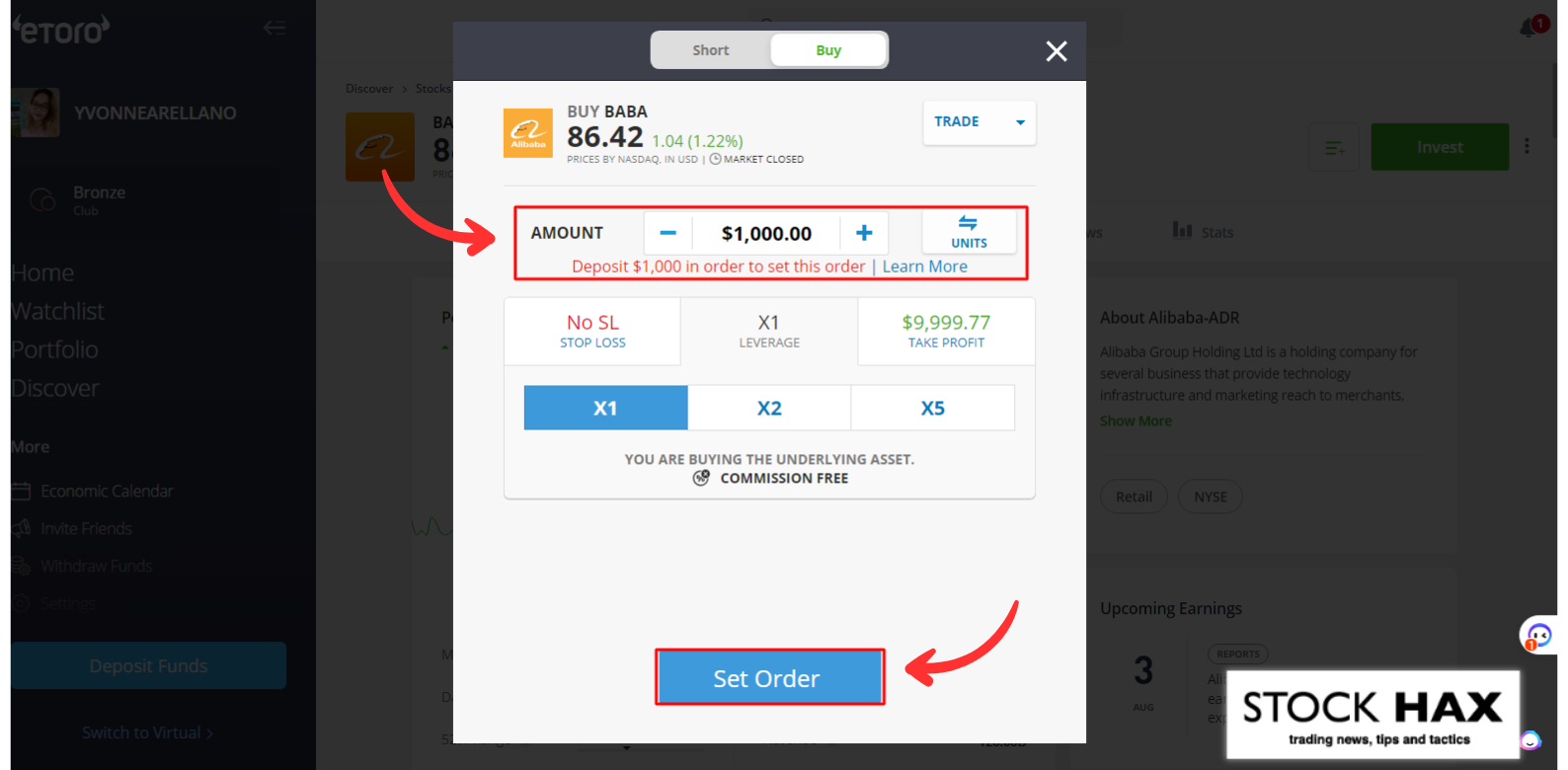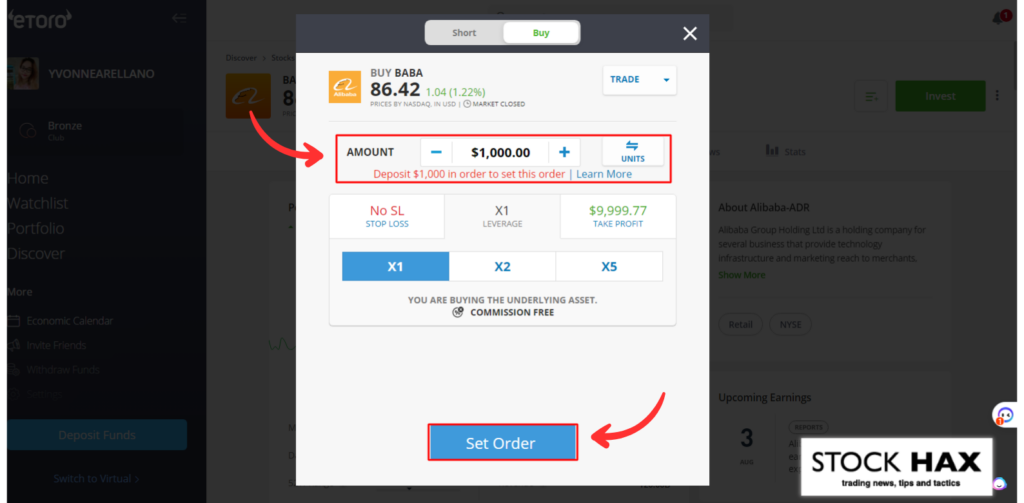 Summary
Alibaba is often called the Chinese Amazon for the wide variety of products offered by the company, the way it offers these products, and the various sectors and industries that see Alibaba as a leading international company.
The company is not listed on the major index, the S&P 500, but just because it is not headquartered in the US: it is a large cap company, publicly listed in the US, that managed to cope with the challenges of time and competition.
In this article, we covered the characteristics of the stock issues by Alibaba – BABA – along with useful tips on how to buy Alibaba stock.
FAQ
Should I buy Alibaba stock?
Alibaba has for sure proved to be a valuable company over time, able to expand in many sectors in order to constantly improve. Nevertheless, each investor and trader should evaluate investment on a case by case basis, in order to understand if it meets their financial goals.
Who's the largest shareholder of BABA stock?
The largest shareholder of the Alibaba stock is currently Primecap Management Co.
Has BABA stock ever split?
There are no records of stock splits concerning Alibaba.
Risk Disclaimer
StockHax strives to provide unbiased and reliable information on cryptocurrency, finance, trading, and stocks. However, we cannot provide financial advice and urge users to do their own research and due diligence.
Read More