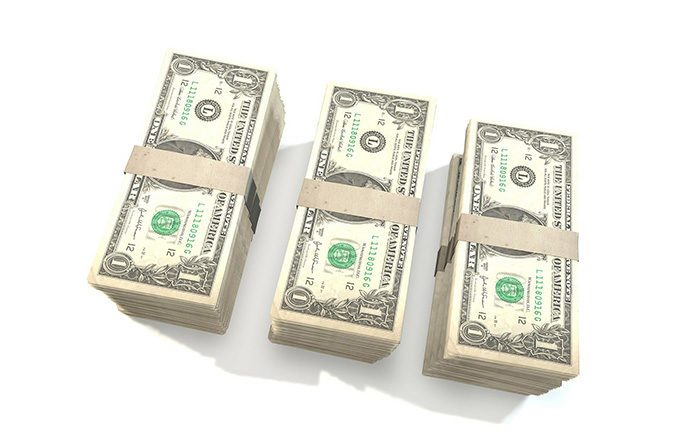 Intro
Online stock trading can be a pricey enterprise, which leaves many of us looking for the online stock platforms that will save us the most money in fees and account minimums. OptionsHouse and TradeKing are two titans in the world of low-cost trading, and we compare them here to see who wins out.
Features, Fees & Ratings Comparison Table
| | OptionsHouse | TradeKing |
| --- | --- | --- |
| Customer Service | Phone support 8 a.m.-6 p.m., M-F | Phone/chat 8 a.m.-6 p.m., M-F; fax, email and snail mail options available |
| User-Friendliness | Flat rates make for low barrier to entry; better mobile app experience | Intuitive online/mobile app options; thriving online forum community |
| Flexibility | Zero account minimums, flat commission fees, wider range of investment options | Cheaper fees, no account minimum, creates greater short-term cost effectiveness |
| Fees | No minimum balance; $4.95 per trade ($0.50 per contract) | No minimum balance; $4.95 per trade ($0.65 per contract); $9.95 for options exercises |
| Features | Easy to use desktop/mobile platform; futures trading; trading webinars; virtual trading | Community forum and education tools; detailed TradeKing LIVE desktop/mobile platform |
Features & Primary Uses
Both OptionsHouse and TradeKing are low-cost online investment brokers, meaning users have the ability to trade within their networks of available funds of stocks, options, mutual funds and other financial instruments.
When we say low-cost in this context, we mean low-cost — OptionsHouse's and TradeKing's primary features are their incredibly low $4.95 rate for trades and options, with low per-contract fees to boot. These lower fees are very useful for both frequent traders and newer traders who want to start off slow without sacrificing much of their money.
Companies like these live or die on their online platforms — the interface by which their customers can buy, sell, trade and research their potential trading strategies. In this respect, TradeKing's platform is quite reasonable and robust, providing streaming quotes and custom charts, investment research and more.
TradeKing allows you to trade both on their desktop platform and on their website, giving you a bit more flexibility than OptionsHouse, which features no website-based interface. TradeKing's primary platform, TradeKingLIVE, is distinctly user-friendly and innately readable, with all manner of information from — market indices, position information and account watchlists — available at a glance.
Both OptionsHouse and TradeKing also offer mobile apps to allow their customers to make trades and track their investments no matter where they are. Each platform has a decent set of features and is fairly user-friendly, making mobile trading a snap. If we had to pick, OptionsHouse's feels a bit more streamlined.
One particularly nice feature of TradeKing's online platform is their Autotrade setting, which will automatically place trades according to your preset parameters, regardless of whether you're at your computer. Also, they allow for Extra Hours Trading, for traders who want to make trades outside of the normal opening/closing times for the markets.
TradeKing's Trader Network is also quite advantageous from a research standpoint. Acting as a trader-centric social network, it allows users to compare strategies and talk about what trades they think others should make.
OptionsHouse's features are nothing to sneeze at, either. Chief among their best features is their Trade Generator, an online tool that shows traders customized recommendations for trades, depending on their risk management or time horizons.
In addition to that, OptionsHouse features a Spread Investigator that scans all available equity options and automatically places debit spreads on the stocks that are predicted to offer the highest returns.
Features-wise, OptionsHouse and TradeKing mostly equal out. Their fees and features are largely identical, particularly when it comes to their online platforms — each has specialized tools to help you anticipate good trades, automatically place advantageous trades, and more. Whatever your investment needs may be, you'll likely find your solution with either platform.
Investment Options
When it comes to mutual funds, both companies sport similar selection sizes (approximately 12,000), with more than 4,000 of those mutual funds requiring no load fees. In this respect, OptionsHouse and TradeKing are more or less even, though OptionsHouse's commissions for mutual funds are slightly higher.
Options trading is also quite prevalent with both platforms, as both TradeKing and OptionsHouse offer them at record-low base trade fees and extremely affordable per-contract fees. However, OptionsHouse provides 150 no-commission ETFs, while TradeKing does not.
Interestingly, OptionsHouse and TradeKing both share some of the same shortcomings with their investment options. Neither platform features both forex and futures trading. While this isn't a dealbreaker for many traders, those who want to try their hand in futures and forex will have to determine which company to go for. (TradeKing offers forex, while OptionsHouse provides futures trading.)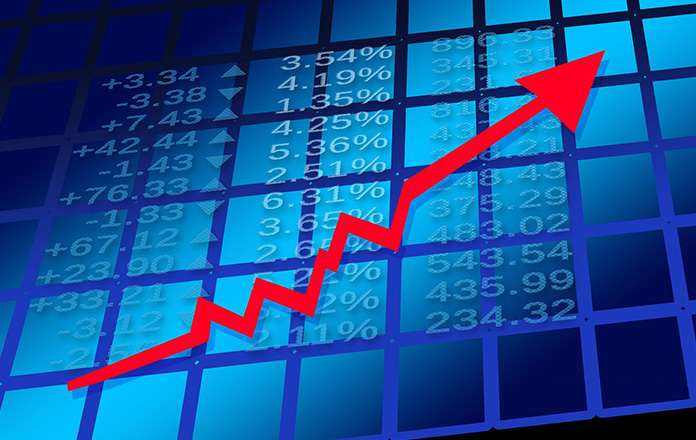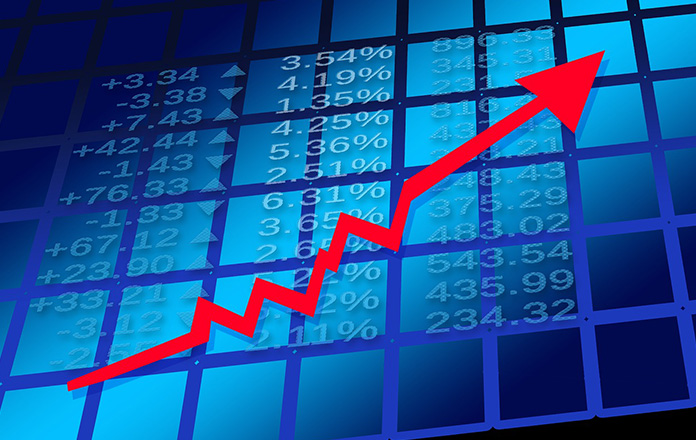 Fees
The rock-bottom fees and $0 account minimums of both companies make them pretty much equal on this front. Both OptionsHouse and TradeKing offer flat fee structures that don't change no matter how many times you trade — each charges $4.95 per trade, which is just about the lowest rate you'll get in this business.
One thing to keep in mind, however, is that TradeKing actually charges up to $9.94 for options exercises, while OptionsHouse keeps the $4.95 rate for both exercises and options assignments.
OptionsHouse and TradeKing also sport identical rates in most other areas. As mentioned, both charge no monthly fees for maintaining accounts, and there is no minimum balance to maintain for either. However, TradeKing does charge a $50 inactivity fee if you don't trade for an entire year, and your accounts total less than $2,500.
However, there are a couple of areas in which their prices differ. TradeKing's options trade contract fee ($0.65) is slightly higher than OptionsHouse's $0.50 fee, while OptionsHouse sports a higher mutual fund fee of $20 (compared to $9.95 with TradeKing).
When going outside the normal purview of options trades, there are a few differences. Their IRA accounts, for instance, provide closing fees of $50 (for TradeKing) and $60 (for OptionsHouse). Furthermore, TradeKing charges 9% for a sub-$5,000 loan, while an OptionsHouse client would pay 7.75% for that same amount.
Asset Allocation
For allocating your assets to get the most out of your trades, both OptionsHouse and TradeKing offer similar solutions. Which is to say, not much at all.
Granted, both companies will help you with some asset allocation through the aforementioned online platforms in an indirect manner, but there are no specific tools for asset allocation provided on their websites.
Instead, OptionsHouse and TradeKing include asset allocation tips and articles on their sites, including within their educational resources. TradeKing, for instance, offers community forums and an online glossary to educate and guide traders and customers to manually check their allocation against other users' portfolios.
OptionsHouse's blog offers some top tips for diversification, as well, which is just about the extent of the asset allocation information we can find on their site, other than trading webinars that are admittedly useful. In this respect, TradeKing offers a few more direct resources to help with asset allocation, though both platforms make it easy to do it yourself.
That said, one advantage OptionsHouse has in this regard is the ability to perform virtual trading — you can test out trading strategies without incurring any risk, a feature that TradeKing lacks.
Which Should You Pick? Who Is Each Good For?
While OptionsHouse and TradeKing have their differences, they both appeal to essentially the same kind of trader — newer traders who are hoping to dip a toe in the water and maintain low-cost trading without the pressure to maintain a high account balance.
TradeKing's worth lies in its online trading community, which offers an interactive, socially minded experience for traders who want to learn from others in the market. OptionsHouse's research and education features are not nearly as robust, leaving newer traders a bit more on their own.
Even so, OptionsHouse does sport some better features, such as a slightly lower per-contract fee and marginally better mobile experience. Despite these small differences, though, they largely offer a similar feature set for the discerning high-volume, low-experience trader who wants to get started with a minimum of fuss.
With their nearly identical flat fee structures plus robust online platforms, mobile connections and interesting research options, OptionsHouse and TradeKing alike seem to offer plenty of resources for the intermediate trader who knows what they're doing and want to frequently trade. TradeKing's Autotrade feature, in particular, is useful for traders who have a clear plan for their investments.
Traders looking for stellar customer service might want to look elsewhere altogether. While both services offer decent phone support during regular business hours, their non-phone customer service options are sparse, and there are many other brokers out there who will assist you more directly if you need it.
No matter which of these online brokers you go with, you probably won't be disappointed. With some of the lowest rates on the market, and a bevy of features to go with them, TradeKing and OptionsHouse are two solid competitors in an industry where every consumer advantage counts.

images by:
PublicDomainPictures, geralt

Risk Disclaimer
StockHax strives to provide unbiased and reliable information on cryptocurrency, finance, trading, and stocks. However, we cannot provide financial advice and urge users to do their own research and due diligence.
Read More