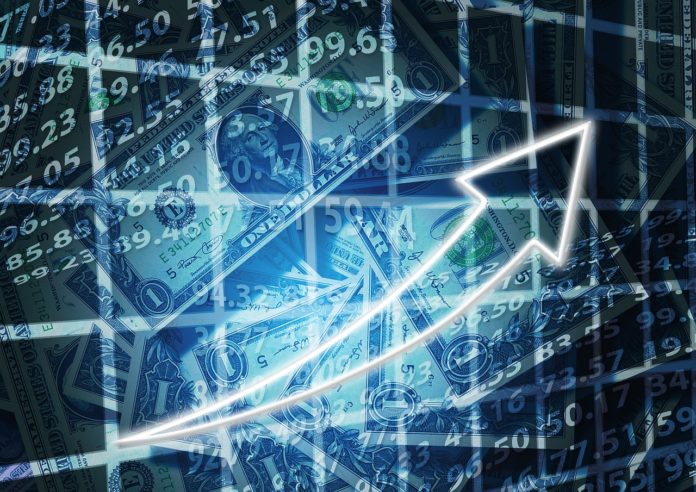 Intro
Right now, TD Ameritrade and E-Trade are two of the most prominent options out there for those looking to kick off their trading careers Because of that, we decided to compare the two to see which one comes out on top, and what traders would benefit most from which service.
Features, Fees, & Ratings Comparison Table
| | TD Ameritrade | E-Trade |
| --- | --- | --- |
| Customer Service | 24/7 phone, chat and email support; 126 local branches | 24/7 support through email and chat; 30 local branches |
| User-Friendliness | Greater customer service availability, easier to use trading platform customized for beginners | High-quality trading platform, but requires higher account minimum to access ($250,000) |
| Flexibility | Zero account minimums, flat commission fees, wider range of investment options | $500 minimum balance for brokerage |
| Fees | $9.99 per contract, plus $0.75 fee for options trades | Three-tiered system, ranging from $6.99 to $9.99, depending on frequency of use; $0.75 fee per options trade |
| Features | More than 1,300 no-fee mutual funds; free research; 100 commission-free ETFs | Extensive research data; E-Trade Pro platform for high-traffic traders; commission-free ETFs |
Features & Primary Uses
As online stock trading platforms, TD Ameritrade and E-Trade both provide their customers with browser and desktop-based interfaces by which to perform their trading.
TD Ameritrade's primary platform is Trade Architect, which is a web-based platform intended to help inexperienced traders get started with their accounts. It's got a decent array of advanced features, such as a Trade Finder, streaming market news, and screening tools to aid beginners.
Not only that, but TD Ameritrade offers a second, more advanced platform for professional-level traders called Thinkorswim. In addition to the features provided by Trade Architect, you get amped-up market charting; Market Monitors to display the movement of the entire stock market; and Stock Hacker, which shows you the risk levels of all number of stocks and whether they're moving up or down. You can even stream CNBC on it!
What's more, TD Ameritrade also has two different mobile options, most notably their advanced-level Mobile Trader — it offers live streaming and complete ordering functionality on the go.
E-Trade's offerings are similarly robust, but not quite as detailed and advanced as that of TD Ameritrade. Their advanced platform, E-Trade PRO, is full of wonderful features like strategy scanners, options screeners, customized charting and more, but customers have to have a balance of $250,000 or more to qualify (or at least make 30 trades a quarter). That presents a hurdle that can make beginner traders anxious.
That being said, E-Trade's mobile app easily beats out TD Ameritrade's options, with even more advanced options than Mobile Trader has to offer. You can track your account, keep track of your watch list, see even more detailed streaming, and make trades of all kinds.
When it comes to acquiring market research and data, TD Ameritrade's and E-Trade's options are both quite respectable. E-Trade offers research from Thomson Reuters, Morningstar, Market Edge and S&P Capital IQ. TD Ameritrade offers those outlets and a few more third-party providers.
In addition to their normal research, TD Ameritrade also boasts a MyTrade social network with which to trade stock tips, as well as the Social Signals app, which uses Twitter to offer trading advice to users. Also, unlike E-Trade, TD Ameritrade offers virtual trading to test a trade without any risk.
From a pure features standpoint, TD Ameritrade beats out E-Trade for sheer accessibility alone. While E-Trade PRO is a very nice platform, the quarter-million dollar buy-in is a little steep for most people. This leaves TD Ameritrade, which also has perfectly advanced trading platforms with no catch, as well as slightly better market resources available.
However, if you have the scratch and/or would vastly prefer doing most of your trading through your phone, E-Trade may still be the preferable option.
Investment Options
TD Ameritrade and E-Trade both boast fairly similar investment options, including futures trading. However, if we dig into the details, we find some differences.
First of all, both companies offer a sizable number of commission-free ETFs — more than 100 for each. This makes them both equally good options for low-cost ETFs that permit easy trading.
They also both provide mutual funds, many of which require no transaction fees. E-Trade's roster of 1,300 no-transaction-fee funds are nothing to sneeze at, but they do pale in comparison to TD Ameritrade's selection of 2,000 funds. Keep in mind, however, that it does cost slightly more to trade funds at TD Ameritrade.
When it comes to futures products, E-Trade has more than 200 futures products on which to test your trading savvy. TD Ameritrade, on the other hand, has a more modest selection of about 60, and doesn't require the $10,000 account minimum that E-Trade does. For those traders who want to try Forex trading, TD Ameritrade still offers it; E-Trade did until 2015, but recently discontinued its program.
Looking at these options, the clear winner is TD Ameritrade, since it just has more options for you to choose from, from more no-fee mutual funds to Forex trading. E-Trade's offerings are similarly respectable, but the numbers favor Ameritrade in this category.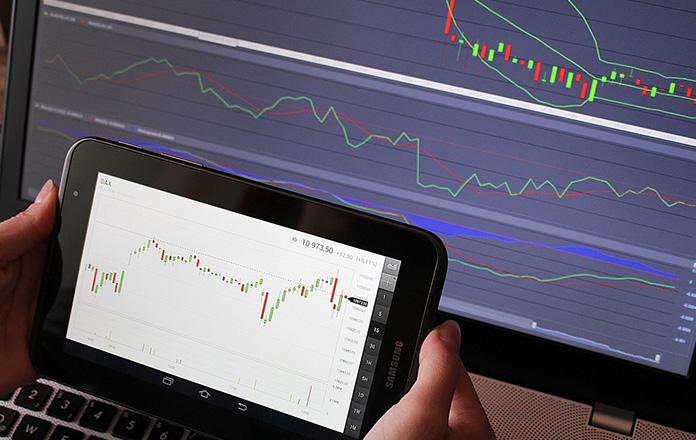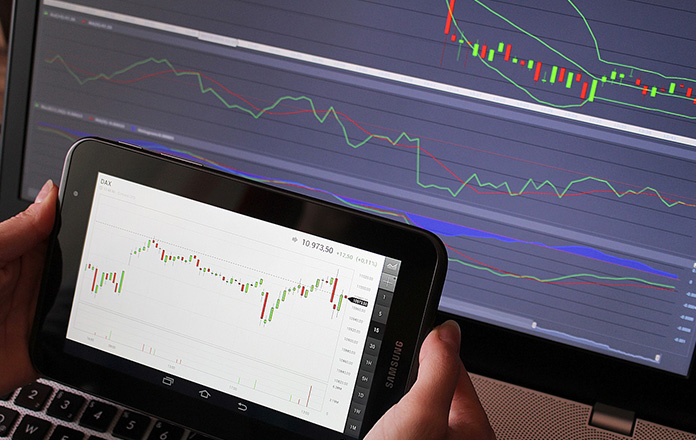 Fees
When it comes to fees, TD Ameritrade and E-Trade have almost identical price schemes. For both services, you can largely count on a default $9.99 flat rate for stocks and options, and a $0.75 additional fee for options trading.
However, what sets E-Trade apart for more active investors is their three-tiered fee system — the more you invest, the lower your fees get. Some very active traders get their fees reduced to $6.99 per trade, which is virtually an industry low. But you have to trade quite a bit to activate that rate, so more idle traders won't see a difference in savings.
With that in mind, both companies equal out in the long run when it comes to trading fees. E-Trade gives you lower rates depending on the rate at which you trade, but when it comes to bare-bones trading, you'll be fine with either option.
Where the two companies differ somewhat is in their outgoing transfer fees. Neither broker requires you to pay fees to keep accounts open each year, or maintain inactive ones, but E-Trade requires a $60 outgoing transfer fee while TD Ameritrade charges $75.
What's more, TD Ameritrade requires no account minimum to start an account, whereas E-Trade asks for $500 initially to start trading. Both scenarios are relatively hassle-free for people seriously looking to get into trading, but TD Ameritrade's lower barrier to entry makes it the more advantageous option for low-cost traders.
Asset Allocation
Determining the distribution of your portfolio is an important part of trading, and both TD Ameritrade and E-Trade offer some resources to aid traders in finding that proper balance.
TD Ameritrade, for instance, offers a number of articles and investment tools to educate traders on asset classes, training them to find their preferred goals and timeframes, and so on. They also provide Amerivest Core Portfolios based around your ideal rate of growth and market aggression.
E-Trade, meanwhile, has slightly more detailed and personalized asset allocation tools, including My Virtual Advisor, a highly advanced tool for recommending asset allocations based on the level of assistance you would prefer in your portfolio diversification.
When it comes to offering the most reputable and detailed asset allocation resources, E-Trade edges out TD Ameritrade. The latter's options are more than adequate, but My Virtual Advisor's level of customization offers traders a chance to take their money into their own hands.
Which Should You Pick? Who Is Each Good For?
At first blush, both TD Ameritrade and E-Trade provide a lot of the same advantages people might look for in their online investment platform. Both have consistently low, flat rates on trades; consistently affordable fees; and excellent customer service. Even so, there are different slots each company fills that might make your decision easier, depending on how you want to trade.
Looking at both brokers with a close lens, TD Ameritrade just barely brushes past E-Trade in terms of sheer availability of resources and trading options. They've got fantastic research tools; low, flat fees; and an incredible level of flexibility for traders of all levels of experience.
That being said, E-Trade has TD Ameritrade beat on commissions, even if by just a hair. At their base level, their prices are identical, but E-Trade's tiered system means that more active investors can reap the benefits of their reward by enjoying discounted trade rates.
A few other factors can affect your decision — traders who want a lot of assistance with asset allocation might want to utilize E-Trade's tools. TD Ameritrade's online platform, meanwhile, is simply more affordable and accessible to those traders who don't have huge balances.
When it comes to your stock trading experience, you want to make sure you find the right fit for your goals and trading style. In this respect, you'd be hard-pressed to pass up either of these companies, as they provide largely similar levels of service with a few differences here and there.
Risk Disclaimer
StockHax strives to provide unbiased and reliable information on cryptocurrency, finance, trading, and stocks. However, we cannot provide financial advice and urge users to do their own research and due diligence.
Read More