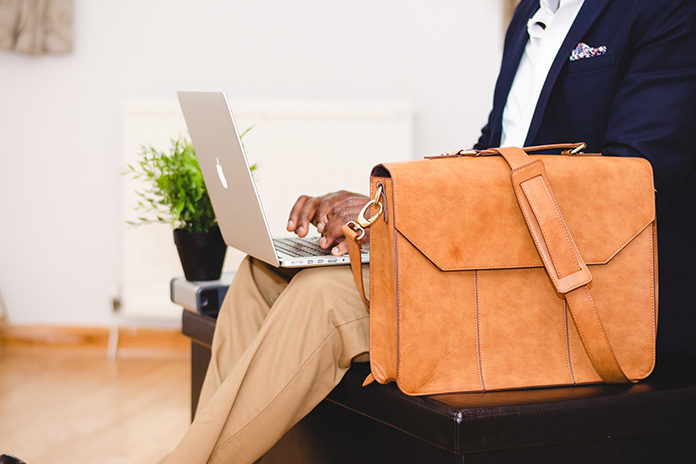 Intro
Scottrade and Sharebuilder (now known as Capital One Investing) have a reputation for quality and consistency as low-cost online brokers, in addition to their existing benefits as reputable banking companies.
We compare the two to determine just how they stack up against each other in terms of features, fees and more.
Features, Fees & Ratings Comparison Table
| | Sharebuilder | Scottrade |
| --- | --- | --- |
| Customer Service | Phone support during office hours, live chat and email support; benefit of Capital One branches | 24/7 email and chat support; phone support; 500 local branches |
| User-Friendliness | Basic trading platform (desktop and mobile) | Easy for beginners, with flat rates and lower ceiling for premium features ($2,500) |
| Flexibility | $2,000 minimum balance for margin accounts, no account maintenance/inactivity fees | $2,500 minimum balance for brokerage |
| Fees | $6.95 per trade ($0.75 per options contract) | $7 per trade ($1.25 per options contract) |
| Features | Automated investment plans; What If I Had Invested research tool; PortfolioBuilder tool | Flat commission fee; ScottradeELITE platform for semi-regular traders with $25,000 balance; 2,500+ no transaction fee mutual funds |
Features & Primary Uses
As online brokers, Scottrade and Sharebuilder work through providing low-cost investments to traders who interact with their accounts via an online, desktop or mobile platform. With that in mind, their platforms are the primary way their traders will interact with them.
Scottrade's primary trading platform is their web-based interface, which is more than enough to satisfy the needs of many regular traders. You can get account alerts, performance analysis, portfolio tracking, among many other features (including some basic charting).
Scottrade's advanced trading platform, ScottradeELITE, is a desktop program that is offered to active traders who are able to keep a $25,000 balance or fulfill the trading requirements in a 12-month period. It's a fantastic program overall, with detailed charting, live streaming market news and high-quality research tools, but it requires a steep barrier to entry to access.
Sharebuilder, however, features no advanced desktop trading platform, relying chiefly on their web-based interface to let customers manipulate their accounts. This is a real weakness for Sharebuilder, as it messes with traders' ability to chart the markets and their own investments in the way most might like. Advanced traders might be frustrated at this lack of flexibility, though the site still features decent charting, watchlists, tracking alerts and heat mapping.
In addition to their trading platforms, Scottrade and Sharebuilder provide excellent third-party research tools, including equity reports from Thomson Reuters, MarkedEdge and S&P Capital IQ, in the case of Scottrade. Scottrade also features a Knowledge Center in which traders seeking more education can watch videos, take classes and attend webinars to expand their understanding of their investments.
Sharebuilder's research tools include an investment screener that sifts through mutual funds, stocks and ETFS with the criteria you give it. That can include Morningstar ratings, fund strategies, 90-day average volume, gross expense ratio, dividend yield, and many more.
They also have the innovative What If I Had Invested tool, which is like a projective time machine that shows the potential value of stocks you've invested in to see how far you'd come if you'd invested in them earlier.
Customer service is another important attribute for both brokers to maintain their customers. They both offer phone support during business hours, as well as email and chat support 24 hours a day, seven days a week, as well as more than a hundred branch locations throughout the country for in-person assistance as needed.
Overall, Scottrade's features are better simply due to the existence of their high-quality advanced trading platform, though Sharebuilder has some incredible attributes on its own.
Investment Options
Scottrade and Sharebuilder alike provide customers with the ability to invest in stocks, mutual funds, and ETFs; unlike Sharebuilder, Scottrade also allows you to trade in bonds. You can invest in traditional/Roth IRAs, individual and joint non-retirement accounts, and more.
One thing that sets Sharebuilder, or Capital One Investing, apart is their emphasis on automatic investing plans, whose primary goal is to create low-cost, low-effort solutions for more casual investors. Traders can just pick mutual funds, stocks or ETFs, put them in a portfolio, and give you rewards for making consistent deposits in those platforms (such as low $3.95 fees per trade).
Sharebuilder's roster of over 7,000 stocks and ETFs is impressive, whether you want to apply them to automatic investments or not. Scottrade, meanwhile, offers most of the same kinds of options, particularly with bonds, but charges you $35 for the privilege (investing in CDs, U.S. Treasury bonds, municipal bonds and corporate bonds).
While Sharebuilder impresses with stocks and ETFs, Scottrade features over 7,500 mutual funds, more than 3,000 of which are no-load. Combined with their comparatively low fee for mutual funds, Scottrade is the preferred choice for those looking to focus on mutual funds.
When it comes to investment funds, Sharebuilder wins out due to the novelty of their automated investment plans. Their library of assets and securities is just as impressive as Scottrade's (though Scottrade specifically wins out on mutual funds), but this extra feature lets users get that much more out of it.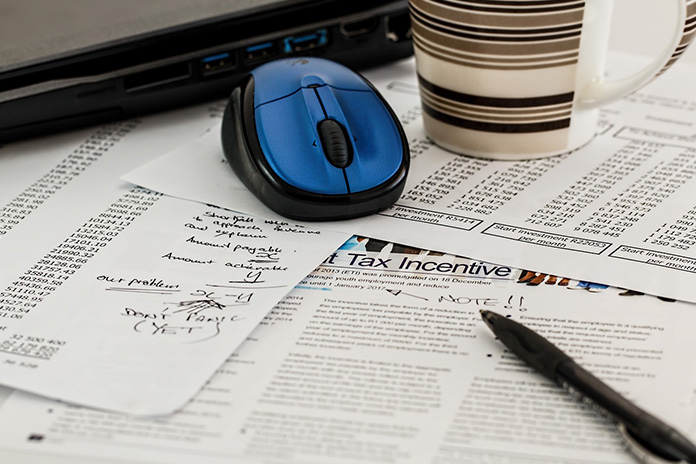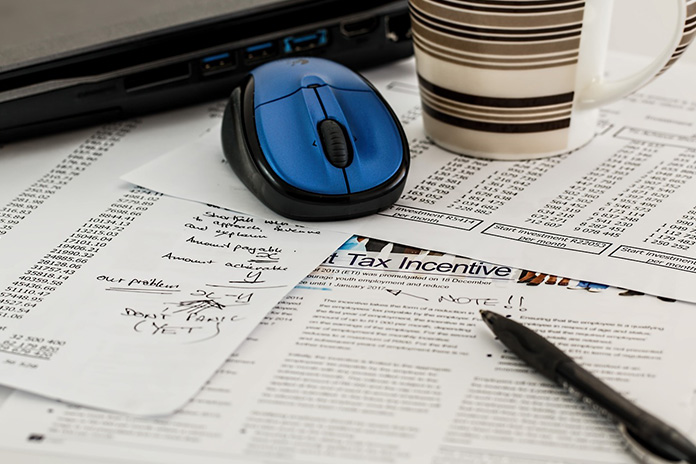 Fees
When it comes to fees, Sharebuilder actually has a leg up on Scottrade — both have flat fee structures that stay the same no matter how many shares you make, but Sharebuilder has a $6.95 per-trade rate, while Scottrade's trades go for a flat $7. The difference is marginal, but if you're a really active trader, those pennies can really add up.
What's more, Scottrade's added per-contract fee for options trading is $1.25, while Sharebuilder's is only $0.75, making for even more savings the more you trade.
On the subject of account maintenance and inactivity fees, both companies charge nothing, so the overall cost of hosting your accounts should be quite affordable either way you go. Neither company charges fees for IRAs, either.
Broker assisted trades are another important component of a well-rounded broker; Sharebuilder charges only $19.95, whereas Scottrade charges you $32 to make broker-assisted trades. Mutual fund fees are largely the same, with Scottrade costing $17 and Sharebuilder charging $19.95.
The real difference between Scottrade and Sharebuilder comes with their initial deposits — Scottrade requires you to have an opening balance of $2,500, which can be pretty steep depending on your finances at the time you sign on. Sharebuilder, however, costs you nothing to start up, making it the preferred option for traders looking to save a little on overhead.
Sharebuilder's win for low fees goes double for their automatic investment plans, as $3.95 may well be an industry low if you commit to such consistent deposits into your account. Once again, Sharebuilder wins out here.
Asset Allocation
Diversifying your portfolio is the best step to creating consistent, low-risk profits, and Scottrade and Sharebuilder each have tools to aid in this endeavor.
Scottrade's Allocation Tool offers traders some flexible alternatives to distribute their investments. All you have to do is pick one of their pre-made action plans, centered around various types of growth levels, investment locations, and so on. Scottrade provides adjustments in real time, and traders get guided investment advice to make sure you're on the right track.
Sharebuilder, meanwhile, allows customers to pay $18.95 per portfolio for their PortfolioBuilder service, in which traders can custom-build an ETF portfolio based around their asset allocation tools.
Both companies provide a great deal of customization when it comes to their asset allocation, but Sharebuilder's straightforward PortfolioBuilder is more robust and flexible for customers. Sharebuilder wins this one.
Which Should You Pick? Who Is Each Good For?
In the long run, Scottrade wins out for budget-minded brokers who still want some quality interaction with their accounts — they have better trading tools, more highly rated customer satisfaction, and a greater number of free services available.
If you can afford the high initial balance and maintain it, ScottradeELITE is one of the best trading tools out there for the discerning, active trader who wants to maximize their investments. The trading tools contained within it beat anything Sharebuilder has to offer (or even Scottrade's normal web interface), making the high barrier to entry more than worth it.
That said, one of the major issues with Scottrade is their steep $2,500 initial deposit, which can turn off quite a few people who aren't ready to jump in that deep with their investing yet. Sharebuilder's lack of an account minimum makes it that much more flexible; sure, you're not getting an advanced platform, but you weren't going to get one with Scottrade anyway without that balance minimum.
Capital One Investing (Sharebuilder) is also good for certain types of clients who have very specific needs. For instance, traders who want to automate their investments can take advantage of their automatic investment plans. Traders who want to buy a stock and just hold onto it can get a lot of mileage from Capital One Investing, particularly with PortfolioBuilder.
All in all, despite Scottrade and Sharebuilder's relative pros and cons, both serve as wholly acceptable brokerage solutions for traders of all types. Just be sure to do your research and think about what kind of investor you want to be before committing to one or the other.

Images by:
Olu Eletu, stevepb