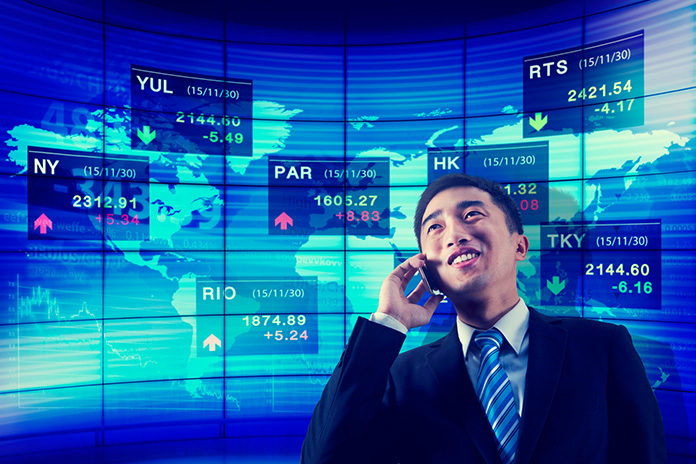 Intro
E-Trade and TradeKing are among the most popular and prominent low-cost online brokers out there, but it can seem impossible to differentiate the two from their other competitors, or even from each other.
In this review, we break down their features, fees and more to see which one we can recommend for you.
Features, Fees & Ratings Comparison Table
| | TradeKing | E-Trade |
| --- | --- | --- |
| Customer Service | Phone/chat M–F 8–6; fax, email and snail mail options available | 24/7 support through email and chat; 30 local branches |
| User-Friendliness | More intuitive online/mobile app options | High-quality trading platform, but requires higher account minimum to access ($250,000) |
| Flexibility | Cheaper fees, no account minimum, creates greater short-term cost effectiveness | $500 minimum balance for brokerage |
| Fees | No minimum balance; $4.95 per trade | Three-tiered system, ranging from $6.99 to $9.99 depending on frequency of use; $.75 fee per options trade |
| Features | Community forum and education tools; detailed TradeKing LIVE desktop/mobile platform | Extensive research data; E-Trade Pro platform for high-traffic traders; commission-free ETFs |
Features & Primary Uses
Both TradeKing and E-Trade operate as low-cost, online-based brokerage firms that permit clients to have normal brokerage accounts and IRAs to invest in stocks, options, ETFs, bonds, mutual funds, and more.
The primary way most traders do this is through online trading platforms provided by their respective firms, and TradeKing and E-Trade have some unique offerings for those clients. TradeKing has a web interface, like most, and an advanced trading platform called TradeKing LIVE.
TradeKing LIVE, in particular, is intuitive and user-friendly, allowing traders to ease into trading with market indexing, watch lists, easy-to-use trade tickets, and option chains.
Meanwhile, E-Trade's equivalent, the advanced trading platform E-Trade PRO, is just as reputable, if not more so. With options screeners, strategy scanners and customized charting, among other things, traders with a bit of experience have tools they can mine for maximum manipulation of the market.
Unlike TradeKing LIVE, however, E-Trade PRO has some pretty high requirements to qualify for the service. Traders must make 30 or more trades each quarter, or at least have a balance of $250,000 or more. To that end, beginner traders might balk at the high barrier to entry, as well they should.
Even so, E-Trade still offers a normal and perfectly robust online interface they can work with regardless of their balance, which makes things easier if you're just starting out.
Mobile solutions are also available for TradeKing and E-Trade, with TradeKing providing a free mobile app for their customers. TradeKing's app, in particular, has some sophisticated mobile charting features that make it particularly effective as a small-scale trading solution. E-Trade's own mobile app allows you to make watch lists, stream live market data, and make trades as well.
Customer service is a high priority for both of these companies, but TradeKing's service is particularly highly rated, with Smart Money magazine rating it first in Customer Service four years running.
E-Trade also provides high quality customer service, especially with their 30 local branches in which customers can get real-world help with their trades. TradeKing has no physical locations, making it that much harder to reach out to real people to get stock tips and help with their accounts. With that in mind, E-Trade's physical presence brings it even with TradeKing's highly-rated services.
Research is another important component for traders, and both TradeKing and E-Trade provide high quality third-party research tools to aid traders in their investment careers. TradeKing offers free stock reports from S&P Capital IQ, among others, and provides a number of other research tools on TradeKing LIVE.
E-Trade, meanwhile, offers a bit more robust arsenal of third-party offerings, such as Morningstar and Thomson Reuters in addition to S&P Capital IQ.
Education materials are also on hand for beginning traders at both companies, particularly TradeKing. TradeKing's community forums provide a wonderful resource for new traders to commiserate with other traders to get good tips, and they also provide no additional charges to get help in broker-assisted trading.
When it comes to features, TradeKing wins out hands down. Between having fewer requirements to use their advanced trading platform, their adequate research tools and excellent education resources, TradeKing has a lot to offer beginning traders in terms of functionality and accessibility.
Investment Options
When it comes to the types of assets you can get from both TradeKing and E-Trade, each company has a different set of strengths you can work from. With TradeKing, it's mutual funds — they offer over 8,500 mutual funds to their customers, as well as stocks options, fixed income and futures trades.
E-Trade, like TradeKing, offers futures and forex trading in addition to their normal asset classes, for traders looking for more high-risk offerings. E-Trade provides 118 no-commission ETFs, while TradeKing offers none (a rather big mark against them). E-Trade also provides a similar number of no-load mutual funds, while having a larger pool of about 12,000 to choose from.
In this particular category, E-Trade wins out simply due to the presence of actual, honest to God commission-free ETFs. When you start trading, you quickly learn the importance of commission-free ETFs in building up an affordable, low-overhead profile, and the fact that TradeKing offers none is a shame.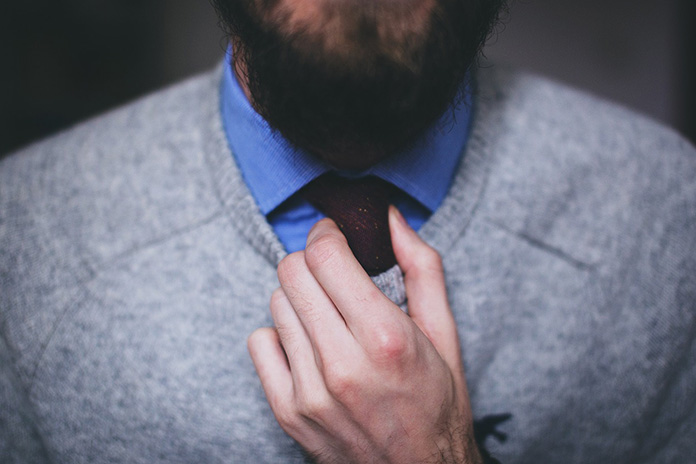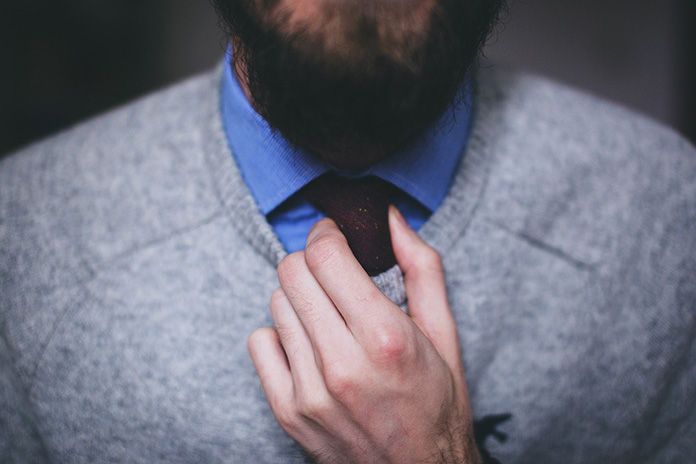 Fees
The pricing structures of TradeKing and E-Trade almost couldn't be more different, which is important to consider when picking an online broker. Between these two, TradeKing offers the most affordable trades on their own, with a $4.95 commission on stock and ETF trades that beats out most others on the market.
E-Trade, meanwhile, offers $9.99 for stock and ETF trades, which is certainly much more expensive than TradeKing. However, E-Trade's trade commission system is tiered, meaning that their price lowers the more actively you trade, and as you get a higher balance. However, even at their top tier, their fees don't go below $6.99, making TradeKing the winner no matter how often you trade on E-Trade.
When it comes to mutual fund investing, TradeKing still beats out E-Trade for fees. For their no-load, no-fee mutual funds, TradeKing only charges $10 per transaction, while E-Trade charges $20 per mutual fund commissions. However, both companies also provide NTF program funds that permit clients to avoid commission fees with the right criteria.
Neither TradeKing nor E-Trade charge account maintenance fees or IRA fees, nor do they have surcharges on orders over 1,000 shares. E-Trade offers no account inactivity fee, while TradeKing charges $50 for small balances that have had no trades in the last twelve months.
Even with that steep inactivity fee, it's clear that TradeKing wins this category for their extremely low commission rates on both stocks/ETFs and mutual funds.
Asset Allocation
When setting up a portfolio, it's vital to cultivate some diversification in order to lower your risk and create more consistent rewards.
TradeKing's pickings are a bit more sparse — there is no particular tool for asset allocation, but there are those aforementioned community forums and an online glossary to educate traders on the best way they should diversify. This makes diversification much harder to do for beginner traders, but it still gets the job done, especially if you consult TradeKing's reputable trader community.
E-Trade, meanwhile, provides some robust asset allocation tools such as My Virtual Advisor, which creates detailed, personalized modules that recommend asset allocations according to investment goals, risk levels, and more. It's a wonderfully guided, automated way to diversify your portfolio, especially for traders who may not know what they want to do with their assets.
E-Trade's asset allocation resources handily beat TradeKing just by virtue of having dedicated tools to help customers with that. TradeKing customers can still rely on their community forums to get advice, however, which is always a big help.
Which Should You Pick? Who Is Each Good For?
Between TradeKing and E-Trade, TradeKing comes out ahead in a lot of categories. Not only are their commissions some of the lowest in the business, but beginner traders will find their numerous resources quite helpful in getting their investing careers started. They also require no minimum account balance, which makes them far more flexible than most other options.
E-Trade isn't without its appeals, either; they offer some of the best bonds rates on the market, and their system rewards high-balance, buy-and-hold traders who want to sit on investments for awhile and keep them going for years.
Active traders also have a lot to love with E-Trade, especially given their tiered fee structure (though you have to trade a lot to get access to it). To that end, E-Trade works well with traders who have a bit more experience under their belt, and want to take advantage of some high-quality trading platforms and other research tools.
Both TradeKing and E-Trade provide their fair share of advantages to all kinds of brokers — it just depends on what you're looking for. Whichever way you'll go, you can trust that these companies are reputable outfits that will look after your investments and get your investments off to a good start.

Images by:
©rawpixel/123RF Stock Photo, Unsplash