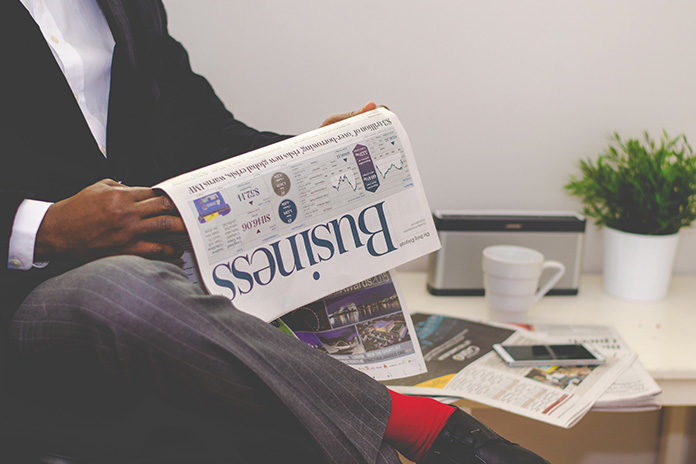 Intro
When comparing brokerage firms, Fidelity Investments and Charles Schwab are two of the names that come up the most often. Between their features, fees, investment options and more, it's necessary to take a deep look at what they offer to determine which one works better for different kinds of traders.
Features, Fees & Ratings Comparison Table
| | Fidelity | Schwab |
| --- | --- | --- |
| Customer Service | Phone, email and chat support; Virtual Assistant to guide customer through FAQs | 24/7 phone support, 100+ real-world branches for personal investment assistance |
| User-Friendliness | Simple online interface allows for easy trading | Real broker assistance; mobile apps for all levels of experience |
| Flexibility | International investments provide more asset options to clients | Investools education materials, no frequent trader requirements to use platforms; zero account minimums |
| Fees | $7.95 per trade ($0.75 per options contract); $32.95 human broker trades; no maintenance fees | $9.99 per trade ($0.75 per options contract); $44.95 human broker trades; no maintenance fees |
| Features | Active Trader Pro platform; free guidance and investment goals | More than 100 commission-free ETFs and 11,000 mutual funds (2,000 no-transaction-fee no-load funds); free research tools |
Features & Primary Uses
As brokerage firms with an online presence, the trading tools they provide are essential components of their service. Schwab's website offers easy to navigate features such as Trade Source, which provides traders with the essential information they need to trade, even if it is fairly bare-bones.
Schwab's real allure, however, is their desktop platform StreetSmart Edge, which customers with more than $1,000 in their account can access. On it, you can access and trade options with an extremely elegant interface, view option chains, and get mid-price quotes for most options trading. They also have a "Trade All In One" tool which lets you make easy multi-sided option trades.
Fidelity's trading tools include both their regular web browser platform (found on their website), which has more features than Schwab's basic setup, and Active Trader Pro, a robust trading platform that requires users place more than 36 trades in a 12-month period.
Judging from these platforms, Fidelity's Active Trader Pro is arguably the better program, and they provide the most features in their basic web-based interface; however, the active trading requirement for access to Active Trader Pro makes it a bit undesirable, and so Schwab's more easily-accessible StreetSmart Edge wins out.
Desktop platforms aside, Schwab and Fidelity also have mobile apps with which traders can handle their investments on the go. Both companies provide similarly user-friendly, easy to navigate programs where you can transfer funds, contact customer service, pay bills, and more. Fidelity's program also lets you make trades while Schwab's lacks that ability, so Fidelity comes out ahead.
In addition to their online trading platforms, Fidelity and Schwab also offer research and education tools for their traders to help them make the most educated decisions about their investments.
Fidelity provides detailed securities research from third-party providers like Zacks, S&P Capital IQ and Morningstar, and provides research tools to look through fixed-income options. Traders can also educate themselves with their virtual learning center complete with webinars, videos and articles.
Schwab, meanwhile, offers pretty much the same roster of third-party research, but also features free Schwab Equity Ratings, offering letter grades to around 3,000 stocks in the US and mutual funds.
Between these options, neither company stands out too much over the other; with both, you can count on the same level of research based on their reliance on those similar third-party providers.
Investment Options
Like most online brokers, Fidelity and Schwab permit you to trade in stocks, options, bonds, ETFs and mutual funds. Neither deals in forex or futures trading, however, so if that's what you're looking for, you might want to look elsewhere.
Schwab provides five different kinds of brokerage accounts for their users in their Schwab One program: Individual, Joint Tenant with Rights of Survivorship, Tenants in Common, Community Property, and Custodial.
Fidelity's major allure is their ability to provide traders with access to global markets and international trading, with 16 different currencies in 25 national exchanges. Schwab does this as well, however, and even has a Global Investing Services desk to trade foreign securities in normal brokerage accounts.
Commission-free ETFs are always advantageous in an investment portfolio, and Schwab offers around 175 of them. Fidelity's selection of commission-free ETFs is approximately 84.
The mutual fund selections of both companies are fairly impressive, with Fidelity providing over 10,000 mutual funds, while Schwab also has thousands to choose from. The real difference, however, is in no-load, no-transaction-fee mutual funds, of which Schwab has more than 3,500 OneSource funds. Fidelity, meanwhile, sports fewer than a thousand no-fee, no-load funds.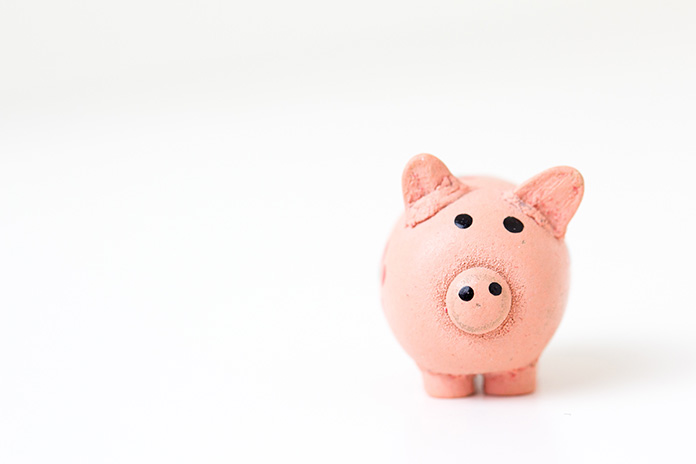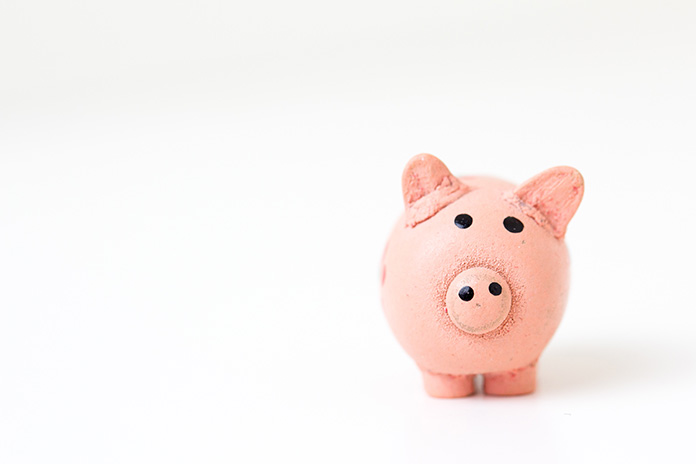 Fees
Fees and commissions are often the most important elements to consider in a brokerage firm, and Schwab and Fidelity both strive to be competitive in this regard. With Schwab, stocks and ETFs are traded at $8.95; Fidelity charges $7.95. Both add on a $0.75 per-contract fee for options trading.
When you want to trade with human brokers, Schwab and Fidelity have similar rates: Fidelity charges $32.95 while Schwab charges $33.95.
Mutual fund rates for Fidelity are usually around $49.95, though some can cost up to $75 depending on the type of fund. This is at least a little cheaper than Schwab, whose mutual fund rates can cost around $76 if they aren't no-fee.
With both Schwab and Fidelity, there are no account maintenance fees or inactivity fees to be found, which is always advantageous for new brokers. No-fee IRAs are also available from both companies.
When starting an account, however, Schwab wins out by just asking for a $1,000 minimum deposit; Fidelity requires $2,500. What's more, you can waive Schwab's minimum deposit if you open a checking account with the as well.
Fidelity and Schwab come out about the same here, with Schwab winning out with minimum deposits and Fidelity edging out Schwab in terms of stock/ETF fees.
Asset Allocation
Schwab's asset allocation tools include the Schwab Intelligent Portfolio, an online investment service that provides recommended ETF portfolios based on the goals, investments and parameters set by the investor.
Intelligent Portfolios allow investors to set and monitor their own goals and keep them focused, while allowing for up to 20 different stock asset classes and other components for maximum distribution of funds. This is an easy to use, automated method for getting the best diversification in your portfolio, and is one of Schwab's more acclaimed features.
Fidelity, meanwhile, focuses on a set of curated, pre-set asset allocation funds, created by Fidelity's own experts as a result of detailed macroeconomic, fundamental and quantitative analysis of the assets they have to work with. Both options are fairly automated, making this category pretty even for both Fidelity and Schwab.
Which Should You Pick? Who Is Each Good For?
Picking between these two reputable brokerage firms is pretty difficult; they both have something to offer most traders for their basic service. Whether it comes down to fees, asset allocation, research tools or mobile accessibility, you'd do fine with either one.
Schwab, however, has a few more elements in its favor when it comes to their international trading, trading platform requirements, and selection of mutual funds. While Fidelity's trader platform may be a bit better, the requirements for getting it may actually be a bit too strenuous for the average investor. To that end, it's much easier to get Schwab's advanced platform.
Fidelity is still a fantastic pick, though, especially for active traders. If you plan on making the required trades for that 12-month period, you have access to an amazing trading platform in Active Trader Pro, and their commissions are just that much lower than Schwab. In the long run, with enough trades, you'll likely get your money's worth out of them.
For traders who want to make sure their broker has excellent customer service, Schwab might be the better option. Sure, Fidelity has online chat, fax, email and 24/7 phone support, as does Schwab. However, Schwab has nearly double the physical branch locations as Fidelity (325 to Fidelity's 180), making it easier to get real-world help for any investment tips you need.
What's more, Schwab's combination of commission-free ETFs, low-minimum mutual funds, and top-quality research makes it the ideal pick for most traders, regardless of experience. Beginner traders will find their Intelligent Portfolios and easy-to-access platform user-friendly, while advanced traders can take advantage of Schwab's many complex features and advanced tools.
Overall, whichever one you pick, you'll be off to a good start with your trading career. The main difference lies in your level of activity; if you're going to be watching the markets like a hawk, Fidelity will probably pay off for you a little better. Otherwise, if you're just starting out or want to be a more casual trader, you'll be well off with Charles Schwab.

Images by:
Olu Eletu, Fabian Blank

Risk Disclaimer
StockHax strives to provide unbiased and reliable information on cryptocurrency, finance, trading, and stocks. However, we cannot provide financial advice and urge users to do their own research and due diligence.
Read More