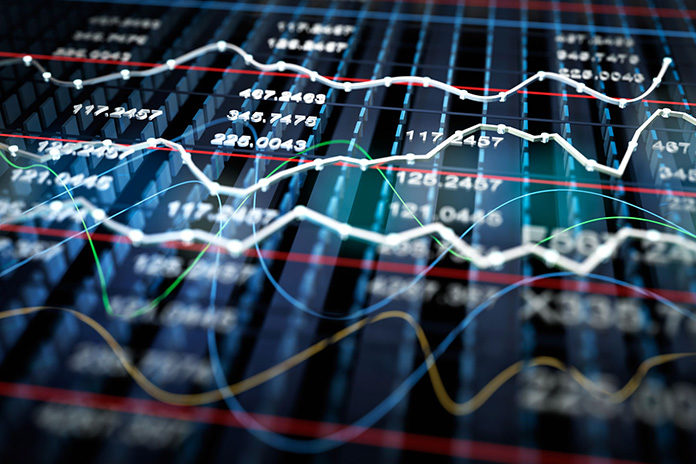 Intro
Two of the major online brokerage firms currently available are Scottrade and TradeKing, both of which offer a fair number of services for the discerning stock trader. While Scottrade is more well-known, TradeKing has a number of feathers in its cap, as well.
Find out which is right for you in the following review.
Features, Fees & Ratings Comparison Table
| | TradeKing | Scottrade |
| --- | --- | --- |
| Customer Service | Phone/chat 8:00 a.m.–6:00 p.m. M–F; fax, email and snail mail options available | More than 500 branch locations in US; phone service 5 a.m.–midnight M–F, 8:00 a.m.–6:00 p.m. Saturday and Sunday |
| User-Friendliness | More intuitive online/mobile app options | Serviceable online interface, but limited mobile charting |
| Flexibility | Cheaper fees, no account minimum, creates greater short-term cost effectiveness | Longevity and high regard within the industry; easy access to customer service in physical locations; high number of no-load, no-commissions mutual funds |
| Fees | No minimum balance; $4.95 per trade | $2,500 account minimum; $7 per trade |
| Features | Community forum and education tools; detailed TradeKing LIVE desktop/mobile platform | Asset Allocation Tool; Scottrade ELITE trading platform; $7 flat trading fee |
Features & Primary Uses
Scottrade and TradeKing share a great many similarities, being low-cost online brokerage sites at their core. From an interface standpoint, customers get comparable online experiences with both platforms.
Both companies tout their low trade prices as their primary selling points – Scottrade has maintained their $7 flat trade fee for their entire history, and TradeKing's $4.95 fee per stock trade has also made them a household name as a haven for smaller, low-cost traders.
TradeKing offers PC trading options on both their website and their desktop platform, dubbed TradeKing LIVE. Both of these interfaces are extremely user-friendly and intuitive, and offer a number of tools to provide detailed insight into your investments. TradeKing LIVE in particular officers market indexing, option chains, and watch lists, as well as trade tickets that are easy to use.
Scottrade's work is mostly done through the website, and it is somewhat more bare bones than the comprehensive features you'll find at TradeKing. That said, their premium platform, Scottrade ELITE, still offers live streaming market news, research tools and detailed charting of your investments. However, you need a $25,000 balance or a sufficient number of stock trades per quarter to qualify for this service.
For traders hoping to do their trading on the go, both Scottrade and TradeKing offer mobile apps to their customers for free. Both have their advantages: Scottrade's app offers mobile check deposits, which can be convenient for quick purchasing of stocks, while TradeKing's mobile charting is far more sophisticated than Scottrade's.
When it comes to research and market education options, Scottrade and TradeKing's performance is far more equal. With TradeKing, you get free stock reports from S&P Capital IQ, as well as a number of educational screeners, webinars and more about every kind of security imaginable. Instructional videos and electronic trader forums also offer a great deal of education for traders at all levels of experience.
With Scottrade, you can get equity reports from third-party organizations like S&P Capital IQ, MarkedEdge, and Thomson Reuters for free. Scottrade's Knowledge Center is another fantastic resource, including the aforementioned videos, webinars and in-person seminars.
Both companies possess generally low prices and an appropriate level of market research and online platform features for their affordable price points, so Scottrade and TradeKing mostly break even in terms of features.
Investment Options
The major focuses of both Scottrade and TradeKing are slightly different, offering different types of stocks for different kinds of traders. In the case of TradeKing, they provide more than 8,500 mutual funds to work from.
However, where Scottrade excels is the sheer number of funds available to their customers. They offer more than 14,000 mutual funds in total to work from, almost 3,000 of them having no load and no transaction fees. However, Scottrade has no futures trading.
TradeKing also offers stocks, options, fixed income and futures trades, while Scottrade chiefly offers stocks, ETFs and options. With both companies, you can also set up any number of taxable brokerage accounts, whether individual or joint, and most types of IRAs (traditional, Roth, SEP, simple, etc.). Retirement plans are also available from Scottrade, matching rates with your employers to ensure maximum savings.
Even just from a mutual fund standpoint, Scottrade wins out simply for its sheer volume of trades to work from. The no-load, no-transaction funds are extremely enticing for traders of all stripes, despite TradeKing having lower transaction fees for normal funds trading ($9.95 to Scottrade's $17).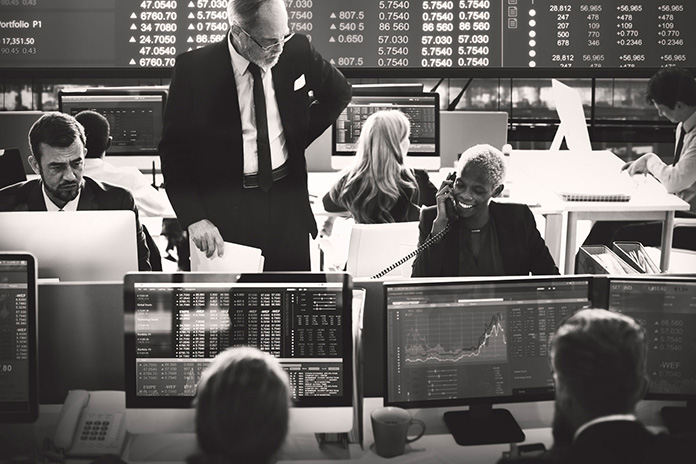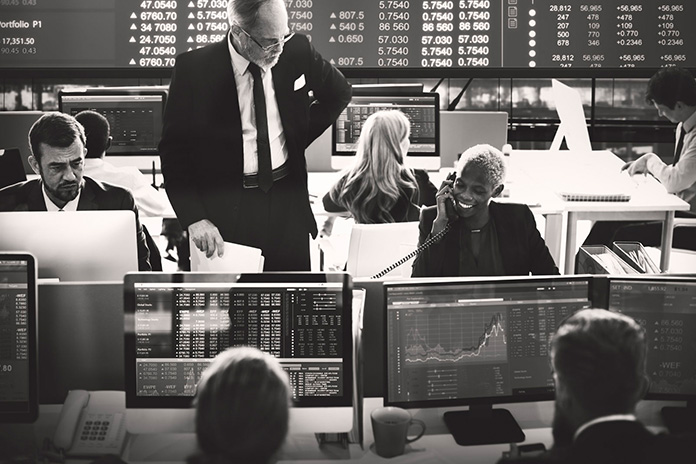 Fees
Both Scottrade and TradeKing appeal to customers because of their extremely low stock trade prices, making it easy for small-time traders to get into the market at a very low cost. While Scottrade charges $7 for stock and ETF trades, TradeKing's lower price of $4.95 is immediately more intriguing for traders hoping to save as much as they can.
When it comes to Scottrade, people who do derivatives trading end up paying an additional $.70 for options, which is five cents more than TradeKing's rate of $.65. When it comes to options trading, TradeKing charges only $9.95, with $4.59 per assignment; with Scottrade, you're charged $17 for both.
In the event that you want help from a live broker, TradeKing's prices also beat out Scottrade at $24.95 per call over Scottrade's $32.
One area in which Scottrade has a slight advantage is in account fees, in which they charge no additional fees to open or maintain an account. With TradeKing, an account inactivity fee of $50 per year must be paid for accounts that do not trade for the entire 12 months. However, TradeKing asks for no minimum balance, while Scottrade needs a $2,500 minimum to set up the account.
TradeKing runs away with this category, no question – Scottrade's rates are still low by industry standards, but they just don't beat the zero minimum balance and even lower trade rates offered by TradeKing.  
Asset Allocation
When figuring out the perfect asset mix for your investments, Scottrade and TradeKing both have different resources for determining this important aspect of your trading. Scottrade's Knowledge Center offers forums and FAQs for determining the right asset mix.
Scottrade's Allocation Tool offers a fairly flexible set of options for the ways in which you want your investments divided. You can select an action plan based on what growth level you want, and where you want your investments allocated. It all gets adjusted in real time, and provides traders with guided investment tips to ensure effective allocation of assets.
TradeKing, on the other hand, offers no specific tool for asset allocation that works the same way as Scottrade, but their community forums and online glossary provide effective education and guidance for people to check their own manual allocation against the portfolios of others. While this method has a much higher learning curve, it can still serve as an appropriate means of determining proper asset allocation.
When it comes to asset allocation, Scottrade's options and user-friendliness with their allocation tools makes it much easier to get started and track your portfolio's distribution. This is especially true for newer traders, as the tools Scottrade provides are just that much easier to wrap your head around.
Which Should You Pick? Who Is Each Good For?
Scottrade's advantages are many; firstly, they have a good deal more experience and clout in the stock trading business, and have the plaudits to back it up. Because they are so established, you can benefit from the kind of security that comes from investing with them, including their commission-free mutual funds.
If you're looking to save for retirement, you might do well to go with Scottrade, because its credibility and durability means it will stick around for a long time, and there are no fees for retirement accounts.
For everyone else, though, TradeKing might well be the best option. The generally lower fees and lack of account balance offer much greater flexibility and short-term return on investment, even if the available options for mutual funds trading is slightly lower.
Those looking for quality customer service might do well to focus more on Scottrade — their larger, more established outfit means they have greater resources to offer real-time help, whether specialized phone service or at any of their over 500 physical locations.
TradeKing, on the other hand, only offers phone or chat during business hours, as well as email and snail-mail services. While that's perfectly adequate, it's not the same kind of support that Scottrade provides.
All in all, selecting the right online broker for you depends entirely on what you're looking for. If you want the greater benefit of infrastructure and more variety of choice, Scottrade will be perfect for you. If you want better trading tools and lower prices, you might want to go with TradeKing. Either way, you'll be off to a good start in your trading career.

Images by:
©alexmit/123RF Stock Photo, ©rawpixel/123RF Stock Photo

Risk Disclaimer
StockHax strives to provide unbiased and reliable information on cryptocurrency, finance, trading, and stocks. However, we cannot provide financial advice and urge users to do their own research and due diligence.
Read More