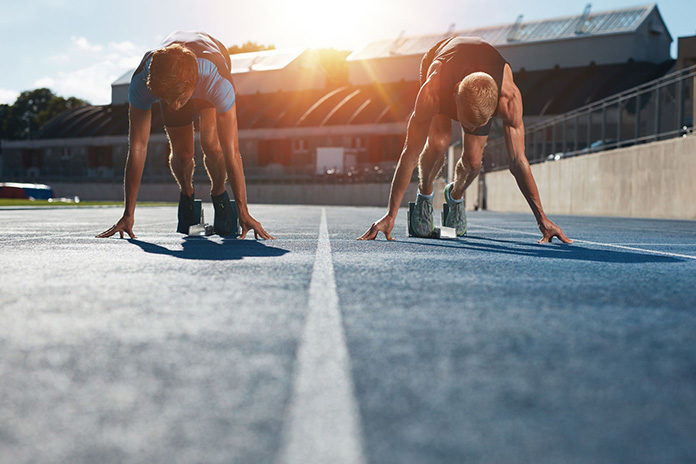 Intro
Scottrade and Fidelity Investments both offer solid features and tools to customers, but our review demonstrates some marked differences in fees and investment options that set them apart. Fidelity's international investments and Virtual Assistant service offer flexibility to users, while Scottrade's fees are just slightly more affordable.
Features, Fees & Ratings Comparison Table
| | Scottrade | Fidelity |
| --- | --- | --- |
| Customer Service | 24/7 email and chat support; phone support; 500 local branches | Phone, email and chat support; Virtual Assistant to guide customer through FAQs |
| User-Friendliness | Easy for beginners, with flat rates and lower ceiling for premium features ($2,500) | Simple online interface allows for easy trading |
| Flexibility | $2,500 minimum balance for brokerage | International investments provide more asset options to clients |
| Fees | $7 per trade ($0.70 per options contract) | $7.95 per trade ($0.75 per options contract); $32.95 human broker trades; no maintenance fees |
| Features | Flat commission fee; ScottradeELITE platform for semi-regular traders with $25,000 balance; 2,500+ no transaction fee mutual funds | Active Trader Pro platform; free guidance and investment goals |
Features & Primary Uses
As low-cost investment brokerage firms, Scottrade and Fidelity Investments both have a lot to offer their customers. From reputable trading platforms to affordable rates and fees, both are clearly focused on beginner-level traders who want a good support system as they begin their investment career.
Fidelity works best with active traders who want to be more hands-on with their investing; a major part of their work is active wealth management, which is handles through a roster of financial advisory services, online tools and asset management programs.
One of Fidelity's major features is the ability to conduct international trading, providing access to 25 different markets in 16 different currencies. Scottrade can't quite match up to that level of global access, but it makes up for it by providing their endlessly useful Flexible Dividend Reinvestment Program, which permits clients to invest their dividends into stocks of any company.
Central to their investment operations are their trading platforms — Scottrade has Scottrade ELITE, while Fidelity offers their web-based platform and Active Trader Pro. ScottradeELITE is a tremendously robust and detailed platform, with advanced features like watch-lists, detailed streaming quotes and charting, but requires a steep $25,000 to qualify for free use of the platform.
Fidelity, meanwhile, requires no such restrictions to use its browser-based platform, including a trade ticket feature that is extremely useful. The real boon, however, is Active Trader Pro, which is only restricted to more active traders who make 36 or more trades within twelve months.
Between the website and Active Trader Pro, Fidelity's functionality is far more sophisticated, When combined with its much lower barrier to entry, these platforms put it ahead of Scottrade for performance, accuracy and broker advantages.
Both companies need mobile apps to keep up with their increasingly modern marketplace, however, and they each have solid offerings. Fidelity's basic mobile app lets you transfer funds from Fidelity to non-Fidelity accounts, talk to customer service, pay bills, place trades, and more. Scottrade's app has similar features, including market news, but lack a few key features of Fidelity's app. Despite that, their apps are equally good, for the most part.
Scottrade and Fidelity also offer a few research tools for investors. Scottrade, for instance, offers some active research on numerous markets, which is a bit bare-bones but quite useful for traders who are just getting started and need to learn the basics. Scottrade also provides articles and Client Education events to aid starting traders with their education on their Knowledge Center.
Fidelity, meanwhile, offers most of its research tools through its interface, though they are quite significant and appealing to active investors. On their website, free reports are offered from third-party providers like Zacks, Morningstar and S&P Capital IQ. They also have a virtual learning center complete with videos, articles and webinars on a number of topics related to online trading.
When it comes down to basic features, Fidelity wins out; while both companies have great platforms, Fidelity doesn't require as many steep requirements to access it, and they just have a few more features that Scottrade lacks. They also beat out Scottrade on research and education tools.
When it comes to customer service, however, Scottrade ekes out a win — their 500 in-person locations and notably proactive phone service (running 5–midnight Monday through Friday, 8–6 weekends) is extremely personalized.
Fidelity, meanwhile, offers phone, fax, email and chat services, and 180 physical branch locations, but their quality of service doesn't quite match up to Scottrade, especially if you need comprehensive, detailed help with your investments.
Investment Options
Commission trades like stocks, options, and ETFs are all available from both companies. What's more, Scottrade and Fidelity alike have made it affordable to maintain those accounts, with no account maintenance fees or inactivity fees with either company. Fidelity and Scottrade both have a $2,500 minimum initial deposit, and they also both have no-fee IRAs for those who want to start those kinds of accounts.
They also offer mutual funds, though Scottrade has a larger roster of mutual funds to choose from (almost 15,000), while Fidelity has about 500 fewer. Scottrade's mutual funds also feature more than 2500 no-transaction-fee mutual funds, which is excellent for the budget-minded trader.
When it comes to ETFs, however, Fidelity has the edge, with more than 75 no-commission-fee ETFs, while Scottrade has none. In addition to that, Fidelity specializes in affordable index funds that provide low risk and give traders the most consistent, stable ROIs they could ask for. Both active and passive funds qualify here, so Fidelity has the advantage when it comes to variety.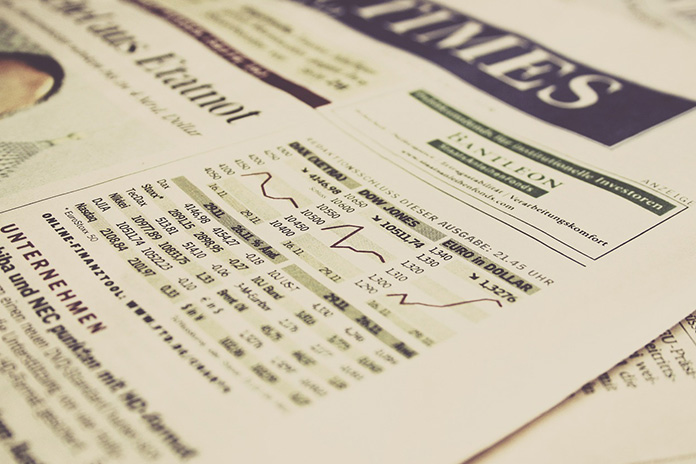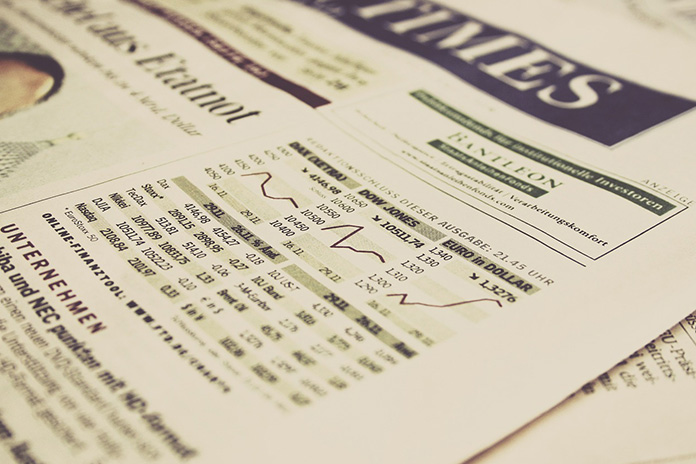 Fees
When it comes down to commissions and fees, Scottrade and Fidelity are virtually identical in terms of stock and ETF trades. Fidelity asks for $7.95 per trade (with $0.75 per options contract), while Scottrade's fees are just $7 ($0.70 per contract). The differences can certainly add up over time for more active investors, but the average trader will likely not notice overmuch.
Scottrade's mutual funds rates are actually quite affordable, with no-load mutual funds clocking in at $17 per trade. Fidelity, meanwhile, has a steep transaction fee of $49.99, with some funds going all the way up to $75.
What's more, Scottrade has more than 14,000 mutual funds to choose from, with almost 3,000 without any transaction fee or load costs. Fidelity only features about 10,000, which is a dramatically smaller number than Scottrade. If you're looking for mutual funds, Scottrade may be the way to go.
When it comes down to it, the $1 difference between Scottrade and Fidelity's fee structure is not incredibly high, though high-volume investors might feel it a bit more with Fidelity the more they make trades. Both services ask for a $2,500 account minimum as well, so the buy-in for each service is about the same. In that respect, Scottrade might just win out over Fidelity here, but just by a hair.
Asset Allocation
Both Scottrade and Fidelity offer some helpful tools to provide traders with the help they need to find their ideal levels of diversification for their accounts. Scottrade provides several nice asset allocation tools to let investors split their portfolio based on time horizons and risk tolerance, among other things.
Among these tools are Current Allocation or Target Models in which you can select your ideal level of growth, My Action Plan Model which allows you to preview these changes, and Allocation Fields where those changes are actually put in place.
However, Fidelity's high-quality asset allocation funds allow customers to benefit from flexible, research-backed funds and portfolios that are cultivated through detailed quantitative, macroeconomic and fundamental analyses by Fidelity experts. While the process is a bit more automated than that all sounds, they result in heavily curated and vetted funds that most traders can count on.
Which Should You Pick? Who Is Each Good For?
Low-balance traders would do well to pick Fidelity over Scottrade; while Scottrade's features are reputable, and their interface incredibly easy to use, many traders don't have the $25,000 required to use them in a cost-effective way. The $2,500 account minimum alone gives Scottrade a higher barrier to entry than Fidelity, making it more suited to advanced, established traders.
That said, Scottrade does reward those active traders quite well with slightly cheaper trades than Fidelity and their high number of no-transaction-fee mutual funds.
One thing to keep in mind is that Scottrade has wonderful customer service, offering many diverse options for assistance. For instance, unlike Fidelity, you can get personal investment help at any of their 500 local branches across America, allowing you to get real-time tips from real human beings.
While Scottrade's initial deposits and account minimums are high, they're a great resource for beginning traders to start themselves off in the investment biz due to their slightly lower commissions. However, if you want to work mostly with ETFs or Fidelity-family mutual funds, Fidelity might be the way to go.

Images by:
©ammentorp/123RF Stock Photo, markusspiske

Risk Disclaimer
StockHax strives to provide unbiased and reliable information on cryptocurrency, finance, trading, and stocks. However, we cannot provide financial advice and urge users to do their own research and due diligence.
Read More