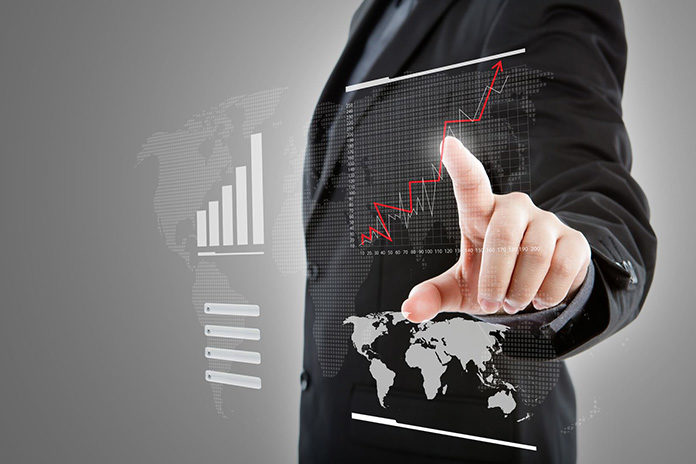 Intro
Scottrade and TD Ameritrade are two of the most prominent brokerage firms on the market right now, with a bevy of features designed to help traders get the most out of their experience.
Let's find out which features work better than others, and which traders would benefit from which service.
Features, Fees & Ratings Comparison Table
| | Scottrade | TD Ameritrade |
| --- | --- | --- |
| Customer Service | 24/7 email and chat support; phone support; 500 local branches | 24/7 phone support, 100+ real-world branches for personal investment assistance |
| User-Friendliness | Easy for beginners, with flat rates and lower ceiling for premium features ($2,500) | Real broker assistance; mobile apps for all levels of experience |
| Flexibility | $2,500 minimum balance for brokerage | Investools education materials, no frequent trader requirements to use platforms; zero account minimums |
| Fees | $7 per trade ($1.25 per options contract) | $9.99 per trade ($0.75 per options contract); $44.95 human broker trades; no maintenance fees |
| Features | Flat commission fee; ScottradeELITE platform for semi-regular traders with $25,000 balance; 2,500+ no transaction fee mutual funds | More than 100 commission-free ETFs and 11,000 mutual funds (2,000 no-transaction-fee no-load funds); free research tools |
Features & Primary Uses
Online brokers like these make their bones on their online trading platforms, which provide traders with the tools they need to make smart, informed trades. Scottrade's basic trading platform is more than adequate for most traders — it features portfolio tracking, account alerts, performance analysis, and more. It even offers some bare-bones charting, though nothing too impressive.
However, their ScottradeELITE platform is an advanced piece of desktop software reserved for more active traders who maintain a $25,000 balance or make a certain number of trades in a given year. This program is one of the best out there, a premium service that provides detailed charting, innovative research tools and live streaming market news.
TD Ameritrade's basic platform offers a bit more functionality than Scottrade's, with stop and conditional orders, portfolio performance analysis, rebalancing, retirement and savings calculators, and independent investment research. However, their charting is just about the same.
Compared to ScottradeELITE, TD Ameritrade's premium platform (known as Thinkorswim) is perhaps even better. With its user-friendly interface, traders can do real-time stock performance tracking, risk monitoring and trade analysis, and more.
TD Ameritrade's online trading platform wins out in this particular race, chiefly due to the greater accessibility of both its basic and premium platforms. What's more, they also have much greater mobile apps than Scottrade, featuring three different apps for varying skill levels, so traders of all types have an interface customized to their needs.
Both companies feature decently good research tools, whether through their website or their trading platforms. Scottrade provides equity reports from reputable third-party providers such as S&P Capital IQ, Thomson Reuters and MarkedEdge. Furthermore, traders can educate themselves with Scottrade's Knowledge Center, which features in-person seminars, videos, articles and webinars.
TD Ameritrade offers many of the same third-party market research reports, but boosts their education offerings with Investools — a program that offers customers complete trader education courses at a number of skill levels. With these courses, traders can learn the ins and outs of stock, options, forex and so on, improving their understanding of the world of trading.
Customers who want some additional help with their trading can count on both TD Ameritrade and Scottrade to provide adequate-to-good customer service. TD Ameritrade provides 24/7 phone support, while Scottrade offers phone support during business hours, as well as 24/7 chat and email support.
Unlike most other online brokers you run into, TD Ameritrade and Scottrade both have physical, brick-and-mortar locations; this provides an excellent, unexpected resource for their customers. If you ever need more personalized, hands-on help, you just have to visit your local branch and they'll be happy to give you a hand.
In terms of features, TD Ameritrade just barely moves ahead of Scottrade. While Scottrade has some fantastic trading platforms and excellent customer service, TD Ameritrade's is just that much better.
Investment Options
Both Scottrade and TD Ameritrade provide the ability to invest in stocks, mutual funds, ETFs, options and bonds. When it comes to bonds, both TD Ameritrade and Scottrade lets traders invest in CDs, corporate, US treasury, and municipal bonds, but Scottrade makes you pay $35 for this privilege. (TD Ameritrade charges nothing.)
However, one thing to consider is that TD Ameritrade also allows traders to invest in futures or forex, which Scottrade lacks.
It must be noted, however, that Scottrade does not provide commission-free ETFs (TD Ameritrade provides more than 100), so you might want to look elsewhere if that is the primary means by which you want to trade.
In this category, TD Ameritrade wins out, simply because they have a wider range of investment options to choose from. Furthermore, the presence of commission-free ETFs simply opens up more possibilities for traders than Scottrade can truly offer.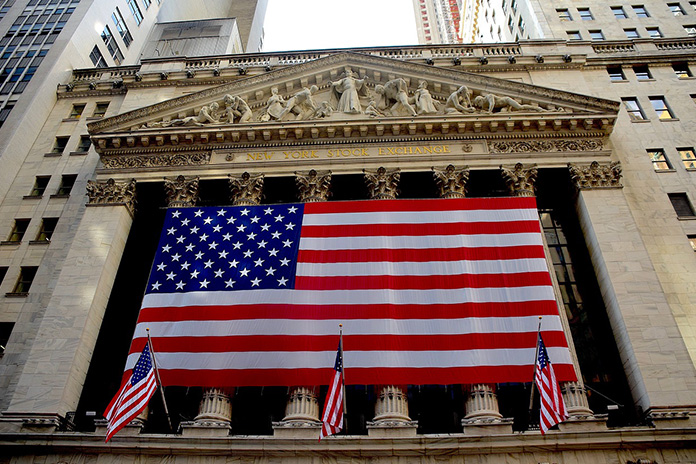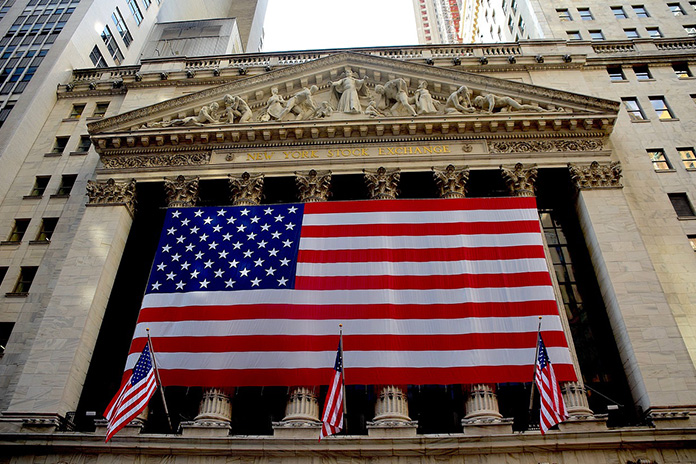 Fees
One thing both companies can lay claim to is an affordable flat fee structure for its traders — no matter how many shares are traded, the same basic fee will be charged. TD Ameritrade has a $9.99 commission per trade ($0.75 per options contract), while Scottrade charges $7 per trade ($1.25 per contract). Obviously, in this regard, Scottrade's lower rates win out.
Commissions and fees aren't the only major factor to consider when contemplating the cost of a brokerage firm — account minimums are also quite important. Scottrade requires an opening deposit of $2,500 to create your account, while TD Ameritrade has no minimum balance. However, neither company charges you monthly fees for holding onto your accounts, which makes them both very cost effective.
If you're looking for a company to use for investing in mutual funds, you might want to go with Scottrade — their $17 fee pales in comparison to TD Ameritrade's whopping $49.99 charge for mutual funds. Scottrade has more than 3,000 no-load funds, while TD Ameritrade only boasts about 2,500. That said, TD Ameritrade offers many more mutual funds (almost 13,000 to Scottrade's 7,500), so your choice is between choice or price.
Scottrade wins out in this particular category. While TD Ameritrade's $0 opening balance is certainly an incentive for those who want to start out trading without having much money, the cheaper commission rates boasted by Scottrade make that platform the cheaper one overall.
Asset Allocation
Asset allocation is always an important element of investing, finding the ideal diversification for your portfolio to match your goals and risk aversion. TD Ameritrade and Scottrade both provide some tools and resources to help make these decisions easier.
TD Ameritrade offers a number of investment tools and articles to show traders the various attributes of each asset class, as well as training to achieve their own investment goals. Amerivest Core Portfolios are also provided by them, which are customized to the level of market aggression and ideal growth rates each trader wants.
Scottrade, meanwhile, offers an Allocation Tool which provides flexible options for traders' ideal investment distributions. Just select an action plan based around your preferred growth level, the locations of your investments, and more. You get real-time adjustments for it, and receive guided investment advice to make sure you allocate your assets effectively.
With this in mind, Scottrade's asset allocation is the winner in this category. While TD Ameritrade's tools and portfolios are nice, the level of immediate customization that their Allocation Tool provides gives more direct help to traders looking for the most help.
Which Should You Pick? Who Is Each Good For?
In many respects, TD Ameritrade and Scottrade offer virtually identical features to traders of all types — robust trading platforms, versatile mobile apps, quality research and education, and competitive fees. They also both offer the ability to go to physical branches to receive personalized assistance with your account, though Scottrade's physical presence is greater.
However, the most budget-minded trader might do well to invest in Scottrade — their flat $7 commission fee really adds up if you're a more active trader, despite the opening $2,500 deposit. Their platform and research tools are also more than adequate to work with a budget trader, even though they're not as robust as TD Ameritrade's.
If you want the best of the best in terms of features, however, TD Ameritrade might be the way to go. If you're willing to pay the extra couple bucks per commission, the benefits of Thinkorswim's advanced features might just be worth the price.
The sheer number of features TD Ameritrade's platforms have between desktop and mobile options is ideal for the kind of trader who wants to trade on the go, so that might be the preferred option for more tech-minded traders.
Either way you go, you'll have a lot of high-quality support from either TD Ameritrade or Scottrade as reputable, affordable online brokers. Whether you want better investment options, or better trading technology, or cheaper rates, each company beats the other out by a small margin, so finding the best company between the two is just a matter of degrees.

Images by:
©jannoon028/123RF Stock Photo, bones64

Risk Disclaimer
StockHax strives to provide unbiased and reliable information on cryptocurrency, finance, trading, and stocks. However, we cannot provide financial advice and urge users to do their own research and due diligence.
Read More