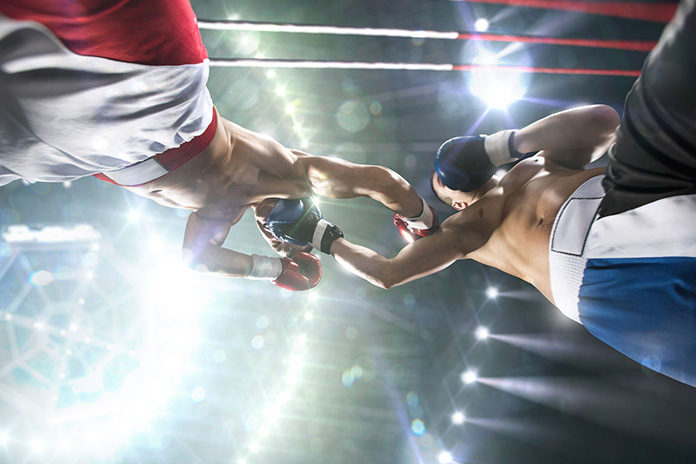 Intro
When it comes to reputable online brokerage firms, TD Ameritrade and Fidelity Investments are two of the biggest names out there. When it comes down to it, which one wins out?
From features to fees, we take a close look and find out which one you should trust for your investment solutions.
Features, Fees & Ratings Comparison Table
| | TD Ameritrade | Fidelity |
| --- | --- | --- |
| Customer Service | 24/7 phone support, 100+ real-world branches for personal investment assistance | Phone, email and chat support; Virtual Assistant to guide customers through FAQs |
| User-Friendliness | Real broker assistance; mobile apps for all levels of experience | Simple online interface allows for easy trading |
| Flexibility | Investools education materials, no frequent trader requirements to use platforms; zero account minimums | Greater user friendliness; direct user interface, easier access to accounts |
| Fees | $9.99 per trade ($0.75 per options contract); $44.95 human broker trades; no maintenance fees | $7.95 per trade ($0.75 per options contract); $32.95 human broker trades; no maintenance fees |
| Features | More than 100 commission-free ETFs and 11,000 mutual funds (2,000 no-transaction-fee no-load funds); free research tools | Active Trader ProPlatforms; free guidance and investment goals |
Features & Primary Uses
In many ways, TD Ameritrade and Fidelity fill very similar niches — offering high-quality mutual funds through online trading platforms, providing excellent customer service along the way. In that respect, they push very similar buttons for the discerning, active trader just starting out.
One of TD Ameritrade's central features is its industry-leading trading platforms, of which there are many. Their standard website is quite user-friendly and allows for decent, bare-bones trading, while their Java-based platform Trade Architect enhances their web-based features even further.
Their magnum opus, however, is Thinkorswim, a standalone desktop trading app that provides market news, account information, stock analysis, and the ability to enter orders. TD Ameritrade offers all these platforms and more without any kind of minimum trading requirement.
If traders want to try out strategies without taking risks with real money, TD Ameritrade even has their paperMoney tool within Thinkorswim, which lets traders perform virtual trading to see if their strategy will work.
Fidelity, meanwhile, has a perfectly admirable web-based platform, including a helpful trade ticket system users can take advantage of. Their more advanced trading platform is Active Trader Pro, a program that benefits more active traders and offers many (though not all) of the features of Thinkorswim.
TD Ameritrade and Fidelity provide more than just these online platforms, however; mobile apps are also available. Fidelity's mobile app allows traders to transfer funds between Fidelity and non-Fidelity accounts, place trades, contact customer service, and more.
TD Ameritrade offers three different apps based on trader's experience levels, from the beginner-friendly Mobile App to the Thinkorswim mobile app for active traders.
Both companies also provide some pretty strong research tools for their traders, allowing them to make the most of their market savvy and brush up on the latest strategies and trends. Fidelity offers customers third-party reports from Morningstar, S&P Capital IQ, Thomson Reuters, Zacks, and more.
They also provide research tools to research 60,000 fixed-income offerings, as well as information on annuities and IPOs. What's more, Fidelity provides a virtual learning center meant to educate traders on a variety of topics, using webinars, articles and videos.
TD Ameritrade, on the other hand, provides similarly robust third-party market research for mutual funds, stocks, options and ETFs. Their major education tool is Investools, offering customers full-fledged trader education courses at varying skill levels, allowing them to learn about options, stocks, forex and more.
Judging from all of these varying features, TD Ameritrade just ekes out in terms of what they offer their customers. Their customer service and online platforms, as well as their mobile infrastructure, simply provides more robust and detailed features for their clients and traders than Fidelity's admirable, but modest, options.
Investment Options
As with most brokerage firms, TD Ameritrade and Fidelity alike provide customers with the ability to invest in stocks, mutual funds, ETFs, options and more.
Mutual funds are an extremely popular mode of investment, and TD Ameritrade and Fidelity come out even in this regard. Fidelity has more than 10,000 mutual funds to choose from, several hundred of which have no transaction fee and no-load. For those with fees, Fidelity's mutual funds mostly run $49.95, though there are some that go up to $75.
In the case of TD Ameritrade, you can choose from more than 11,000 mutual funds, with about 2,000 requiring no transaction fee and no-load. However, they also cost $49.95 to buy into.
For the most part, their mutual fund offerings are even; if you want more choice, go with TD Ameritrade. If you want to guarantee you only pay $50 (as opposed to $75), try Fidelity.
In addition to the standard investment options available, TD Ameritrade also provides futures and forex trading, something which Fidelity lacks. However, Fidelity's offerings are more global for their other asset classes, permitting traders to work with 25 different national exchanges in 16 countries. They also provide CDs and the ability to invest in precious metals, to further widen their variety of options.
While TD Ameritrade and Fidelity alike have extremely solid investment options, the win might just go to Fidelity here. The simple ability to perform international investing is a tremendous boon to traders looking to globalize their investments, and offers far more options in the long run than TD Ameritrade's roster, which is still quite admirable.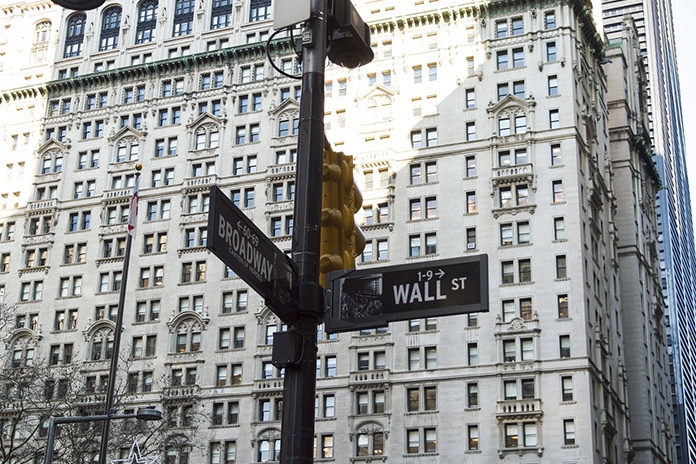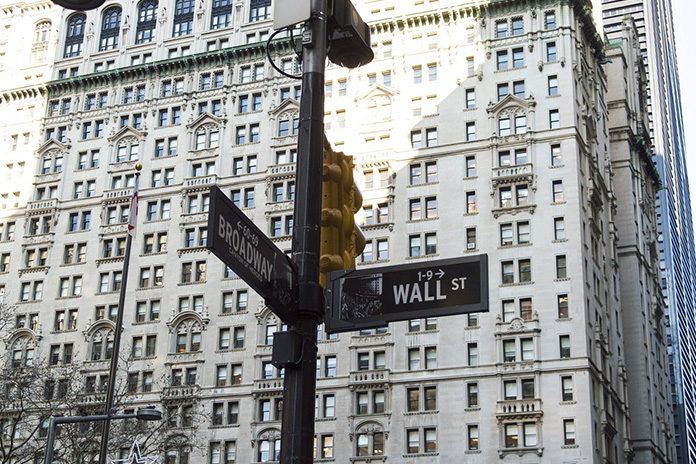 Fees
For the most part, TD Ameritrade and Fidelity are on equal footing when it comes to fees. TD Ameritrade charges $9.99 for stocks and ETFs, while Fidelity has a standard charge of $7.95. Both of them tack on a $0.75 extra charge per contract for options trading.
When it comes to hiring human brokers to assist you with your trades, Fidelity wins out just slightly, charging $32.95 as opposed to $44.99 with TD Ameritrade. Both of those are on the higher end of the spectrum, however, so exercise caution before trying them out for personal brokerage advice.
Luckily, no account maintenance fees or inactivity fees exist for Fidelity or TD Ameritrade customers, so you can keep your accounts active to your heart's content; they also have no-fee IRAs.
When it comes to minimum initial deposits, TD Ameritrade wins out; they have no minimum, while Fidelity requires a $2,500 initial deposit to start your general brokerage account. However, on a per-trade basis, Fidelity's slightly lower rate adds up over time, so more active brokers might want to try them out instead to see if they save money in the long run.
Asset Allocation
One of the trickiest parts of trading is figuring out how best to distribute your funds across your portfolio. Luckily, TD Ameritrade and Fidelity both have some decent options to help you determine your ideal asset allocation.
TD Ameritrade provides quite a few articles and investment tools to show budding traders the ins and outs of the various asset classes, offering training to hit their investment goals, and more. TD Ameritrade provides traders with Amerivest Core Portfolios as well, customized to traders' market aggression and ideal rate of growth.
Fidelity, meanwhile, offers many different asset allocation funds that are backed by significant research and let traders be flexible about the different ways in which they want to distribute their funds. They perform fundamental, quantitative and macroeconomic analysis on all of their portfolios and funds, just to help you find solid investment ideas to meet your goal.
Judging from both of these attributes, Fidelity ekes out a win in this category, solely because of its asset allocation tools and the sheer amount of customization available with them. TD Ameritrade's offerings are solid, but Fidelity's is just slightly better.
Which Should You Pick? Who Is Each Good For?
Traders who value quality customer service can choose between TD Ameritrade and Fidelity equally, depending on what exactly they're looking for. If you want a more personal touch, try TD Ameritrade — their physical branches and personal investment assistance offer more customizable trading experiences. More modern, online-focused investors might want to favor Fidelity's many reputable customer service options, however.
TD Ameritrade is also far more preferable to traders who want the best trading platform for their money. While Fidelity's is perfectly acceptable, TD Ameritrade's Trade Architect and Thinkorswim platforms are some of the best in the business, and will help informed traders make the most educated decisions they can with their easy-to-use tools.
What's more, TD Ameritrade has the better mobile app, so traders who want to handle their accounts on the go can count on them to provide better, more streamlined information. More and more people are relying on apps to perform their trading these days, and the company with the more features-laden platforms tends to win out.
Overall, both TD Ameritrade and Fidelity are perfectly reputable brokerage companies with a lot to offer their customers. With TD Ameritrade, you get better, more varied technology and no minimum deposit, while Fidelity's international dealings and slightly cheaper trades might attract more active, long-term investors.

Images by:
©tnn103eda/123RF Stock Photo, Predrag Kezic