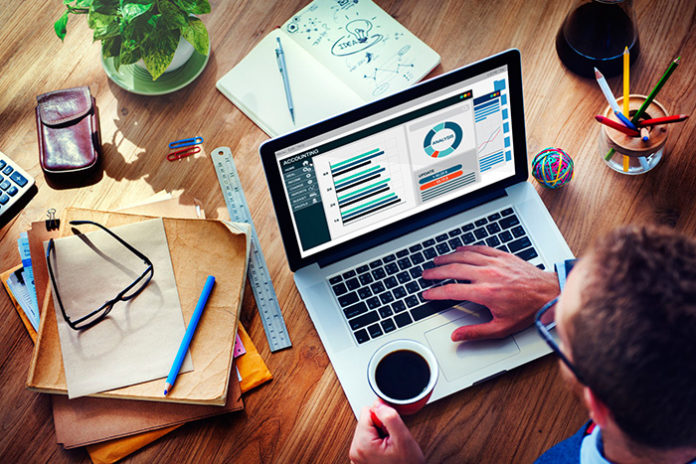 Intro
Scottrade and E-Trade are some of the biggest names in the online stock trading market right now, and you might be wondering whether their services are right for you. With that in mind, we have taken a look at both of them to figure out which one might be the one you're looking for.
Features, Fees & Ratings Comparison Table
| | E-Trade | Scottrade |
| --- | --- | --- |
| Customer Service | 24/7 support through email and chat; 30 local branches | 24/7 email and chat support; phone support; 500 local branches |
| User-Friendliness | High-quality trading platform, but requires higher account minimum to access ($250,000) | Easy for beginners, with flat rates and lower ceiling for premium features ($2,500) |
| Flexibility | $500 minimum balance for brokerage | $2,500 minimum balance for brokerage |
| Fees | Three-tiered system, ranging from $6.99 to $9.99 depending on frequency of use; $.75 fee per options trade | Flat $7 rate per trade; $.70 fee per options trade |
| Features | Extensive research data; E-Trade Pro platform for high-traffic traders; commission-free ETFs | Flat commission fee; ScottradeELITE platform for semi-regular traders with $25,000 balance; 2,500+ no transaction fee mutual funds |
Features & Primary Uses
As online brokers, Scottrade and E-Trade both work by facilitating investment trading online for customers using their own custom platforms. Both feature basic platforms that are somewhat workmanlike and easy to use, but they also have premium platforms — ScottradeELITE and E-Trade Pro.
While these platforms are extremely flexible and high quality, be warned that they require substantial minimum balance requirements depending on how often you trade. ScottradeELITE needs $25,000 in your account if you have traded more than nine times in the last three months, while E-Trade Pro requires a $250,000 balance for customers who trade more than 30 times a quarter.
Judging from these platforms, E-Trade Pro will give you the most bang for your buck. Between its Strategy Scanner, professional options screeners, customizable charts, and more, it is an all-around fantastic platform. (You just have to trade a lot to qualify for it.)
Technology-wise, E-Trade simply has better tools and apps than Scottrade. For instance, its mobile app is quite streamlined and easy to use, with real-time quotes, CNBC Video On Demand, more custom charts, and stock and ETF screeners. It's possibly the closest a mobile stock app gets to emulating its desktop counterpart.
E-Trade also has a few more tricks up its sleeve, with a Google Chrome plugin that provides instant research and trades, as well as immediate information on current stock prices.
While Scottrade's features don't quite match that level of quality, they make up for it by not having such a steep investment requirement. Some of their platform's features include Intraday Trader, which notifies traders of opportunities for trading and more.
Both companies provide plentiful access to research, but E-Trade's tools are a bit higher quality and diverse, sourcing information from Morningstar, Thomson Reuters, S&P Capital IQ and other reputable analysts.
Scottrade and E-Trade have similar platform structures, so it's up to you to decide what factor you prefer — affordability or functionality. Scottrade gives you a decent set of options for much less than E-Trade, but you definitely get your money's worth with the tier-one features provided on their service.
In addition to their online platforms, both services provide a good deal of education and research for traders to make the most out of their trading experiences. Scottrade's active research on various markets is extremely useful, though a bit basic; however, this could be seen as advantageous for beginning traders who want to ease into the process.
E-Trade's education material educates users on stocks, ETFs, options, mutual funds, fixed income and retirement accounts via tools such as webinars, forums, seminars, and retirement calculators. Scottrade offers similarly useful information on their Knowledge Center, offering timely articles and comprehensive coverage of how to invest and the best ways to do so right now.
Judging from both of these education options, E-Trade's work is slightly more comprehensive, but less beginner-friendly — it's really best for traders with a bit of experience to learn more intermediate and advanced concepts. For those just starting out, Scottrade's articles and Client Education Events provide the most helpful resources between the two.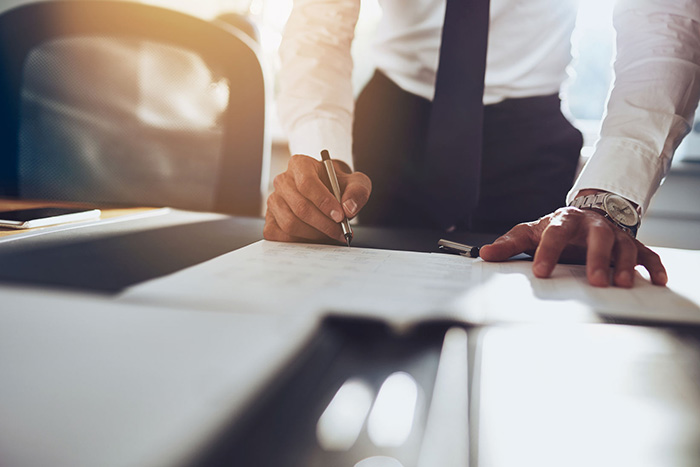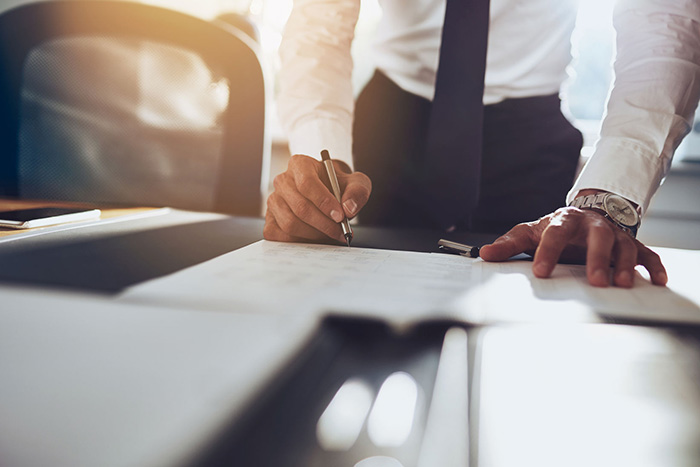 Investment Options
Scottrade and E-Trade both have fantastic investment options, but the edge may well have to go to E-Trade. There are more than 100 commission-free ETFs in E-Trade's arsenal — very respectable compared to Scottrade, which doesn't offer commission-free ETFs at all.
On the other hand, if you are looking to invest in mutual funds, Scottrade has the advantage, with over 2,500 funds with no transaction fees. E-Trade, meanwhile, has about 1,300.
When it comes to your investment options, it simply depends on what you're looking for. Scottrade has better mutual fund options, whereas E-Trade would be preferable if you want commission-free ETFs. E-Trade also provides futures trading for more adventurous traders.
Fees
The great thing about both E-Trade and Scottrade is that they both charge you no annual fees, nor are you charged for inactivity. For traders looking to pay only for the trades you make, you can't go wrong with either option.
When it comes to the actual costs of stock trading, Scottrade just barely edges out E-Trade with its $7 flat commission rates. While E-Trade's tiered pricing is still very affordable, the savings are just greater and more flexible with Scottrade's flat rates.
Options traders can also benefit easily from Scottrade's cheaper rates over E-Trade, as well. In addition to the $7 base commission, Scottrade charges $.70 per contract, while E-Trade charges $.75. The difference isn't that much, but it can add up, making Scottrade the slightly better option.
In addition to the stocks/ETF and options rates, mutual funds rates are fairly affordable for Scottrade. No-load mutual funds are $17 per trade, while E-Trade offers $19.99 per trade.
In E-Trade's defense, highly active traders might end up saving a bit more money there than with Scottrade, as the tiered pricing structure heavily rewards those customers who trade quite a lot. If you plan to trade frequently, E-Trade's rates might well be worth it.
Asset Allocation
Figuring out how best to assign your assets is an important part of investing, and both Scottrade and E-Trade have quite a few features to help you in that endeavor. With E-Trade, for instance, there's My Virtual Advisor, a state-of-the-art tool that offers recommended asset allocations based on how much help you think you need.
The My Virtual Advisor feature allows traders to generate their own custom portfolios that are easy to use and adaptive to their investment goals and risk tolerance. There are pre-made All Star Lists you can choose from, or you can use the online screening tools to figure out the kind of portfolio that's right for you.
On the other hand, Scottrade offers some asset allocation tools that help investors divide their portfolios according to risk tolerance, time horizon, and other options. This mostly consists of
a Current Allocation or Target Model, where you can pick your desired level of growth;
My Action Plan Model, where you preview changes to your allocation;
and the Allocation Fields, where the changes occur.
Between the two models, E-Trade's asset allocation features are unequivocally better, given the greater automation and more advance recommendation tools present. Scottrade's tools are admirable, as well, but the sheer quality of E-Trade's platform gives it the win in that category.
Which Should You Pick? Who Is Each Good For?
Choosing between E-Trade and Scottrade simply depends on what you're looking for. At first glance, E-Trade edges out Scottrade in a number of criteria, such as investment options and online trading tools. The lower investment minimum requirement ($500) over Scottrade's ($2,500) is also pretty tempting for brokers just looking to get started.
However, Scottrade has a few advantages — their commissions are much, much lower, which adds up as you invest (unless you're a super-investor). In this game, saving money at all steps of the process is important, so you need to keep that in mind.
Scottrade's customer service is also well-regarded, and offers more diverse options for assistance with their 500 local branches, so you can absolutely get real-time help from a human being if you need. This, in addition to the lower commissions, makes Scottrade a fantastic solution for traders who are just starting out in the biz.
Both services are great, but one works better for different kinds of investors than the other. Scottrade's system is very beginner-friendly, while E-Trade's advanced tools and low rates for active investors benefit experienced traders who want to work in ETFs. Depending on what type of trader you are, one of these brokers should absolutely work for you.

Images by:
©rawpixel/123RF Stock Photo, ©langstrup/123RF Stock Photo

Risk Disclaimer
StockHax strives to provide unbiased and reliable information on cryptocurrency, finance, trading, and stocks. However, we cannot provide financial advice and urge users to do their own research and due diligence.
Read More