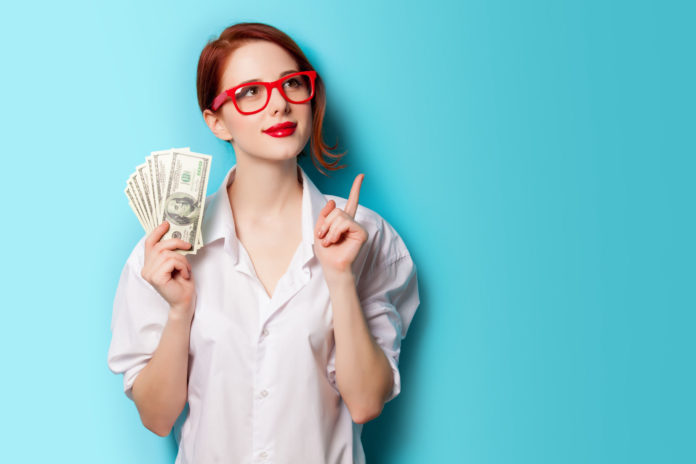 Intro
When it comes to choosing an online trading platform, it can be really difficult to pin down the specific differences between all the options out there. Betterment and Wealthfront are two of the biggest stock trading solutions, and we've compared them head-to-head to see which one is best for you.
Features, Fees, & Ratings Comparison Table
| | Betterment | Wealthfront |
| --- | --- | --- |
| Customer Service | Phone, live chat, 24/7 email support | Phone support 11 a.m. to 8 p.m. EST M–F; 24/7 email support |
| User-Friendliness | RetireGuide and multiple savings goal timing trees | Simple online interface allows for easy trading |
| Flexibility | No minimum balance required for new users | High no-fee ceiling allows for flexible investing; refer-a-friend program for additional free management |
| Fees | Three-tiered system, ranging from .35% to .15% | First $10,000 managed for free; .25% flat-rate fee over that |
| Features | Individual goal setting and fractional share investing, plus all of Wealthfront's features | Automatic portfolio rebalancing, tax loss harvesting, customized portfolios, automated deposits, single stock diversification |
Features & Primary Uses
Both Betterment and Wealthfront provide you with a basic, comprehensive online trading experience, and focus quite a bit on the budding trader. With either service, you can get tools and accounts that provide a lot of leeway for those people just now dipping their toes into the water.
Betterment is a New York-based financial advisor that currently manages $3 billion in assets, while Wealthfront is based out of Silicon Valley and manages $2.6 billion in assets. Both companies focus chiefly on offering competitive fees and commissions for investors.
Maybe Betterment's best feature is that it offers a $0 minimum balance account, which has been one of its primary selling points for a long while. For those investors who wish to get their start with something simple, or who do not have a lot of money to invest, Betterment's zero minimum balance is an extremely helpful incentive to begin (and more flexible than Wealthfront's $500 minimum).
Since both are online investment platforms, the software is just as important a consideration as anything else. Betterment and Wealthfront alike provide proprietary software to help you create and manage diversified portfolios using certain criteria like risk tolerance, time horizons and age.
When it comes to the features on these programs, both companies offer services like tax-loss harvesting and automated portfolio rebalancing. However, Betterment differentiates itself by offering fractional share investing while Wealthfront provides single stock diversification, something Betterment lacks.
What's more, Betterment provides investors saving for retirement with their RetireGuide, a program which automatically advises you how to save for your retirement. RetireGuide sets up a dynamic plan that is personalized to your goals, which is quite helpful. Wealthfront, by contrast, has no comparable system for retirement saving.
Investment Options
When it comes to helping you invest, Betterment and Wealthfront both work hard to create favorable systems to help investors of all experience levels with their goals.
Betterment provides financial planning, retirement planning, IRAs (Traditional, Roth, SEP and rollover), trusts and tax loss harvesting for its customers. What's more, starting in Nevada, the company is starting to roll out 529 plans, making for a very comprehensive set of options for all kinds of investors.
Wealthfront offers a similar set of options, with non-retirement and retirement accounts of varying stripes. The overlap is extremely high, so it's possible you'll find whatever you need with either option.
Whatever your account type may be, Betterment and Wealthfront also offer similarly solid additional services to help you customize your account. Wealthfront, for example, gives direct indexing services for clients in order to optimize their investments and tax allocation.
Fees
When it comes to fees, both Betterment and Wealthfront are perfectly good options for traders looking for an affordable platform in which to do their work. Betterment, for instance, has a very low fee structure, with .35% for the first $10,000, after which it goes to .25%.
Wealthfront, meanwhile, has an extremely low management fee system, with no fees for the first $10,000. Even after that, assets invested are charged just .25% as a flat advisory rate (the same as Betterment). Also, if you look around, you'll be able to find promotional offers that can increase the no-fee ceiling to $15,000, particularly if you refer friends to the service.
When looking at both these companies in the simplest measures, Wealthfront's flat rate is probably the simplest to understand. What's more, the first $10,000 being free lowers the effective rate for investors at all levels, making it affordable even if you plan to invest big.
On the other hand, there is also a straightforwardness to Betterment's three-tiered fee structure that is refreshing. If you have less than $100,000 in your account, you will end up paying more fees, but those with larger balances would benefit most from the .15% rate you get once you pass that threshold.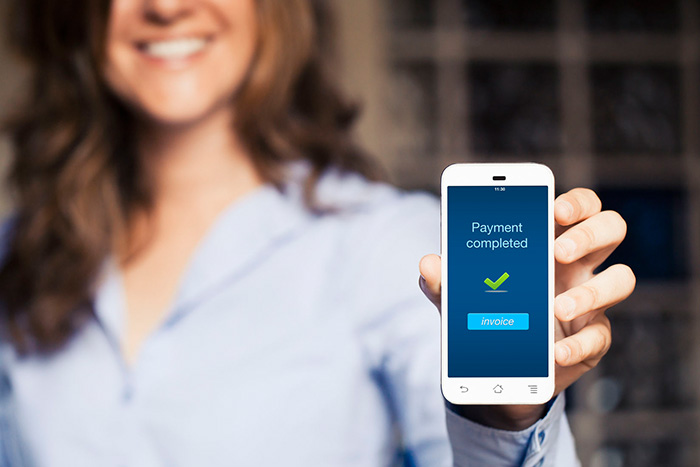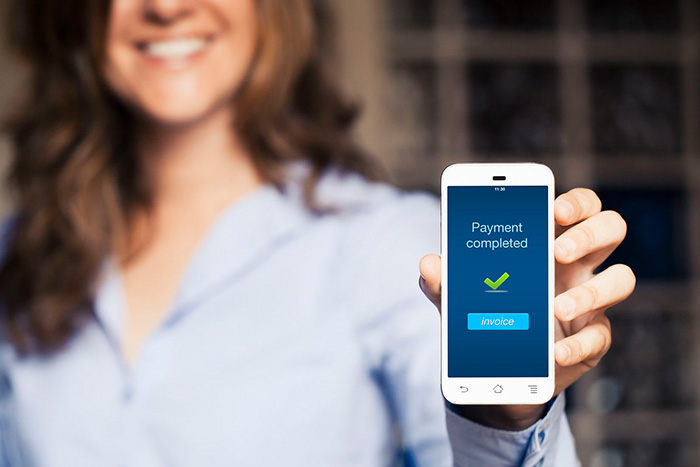 Asset Allocation
It's one thing to offer a variety of accounts in which you can invest, but how do these services help you allocate assets to provide the best amount of diversification?
Both Wealthfront and Betterment invest in very similar ways — and they can save you money on management fees by investing your money in ETFs (exchange-traded funds) that are extremely low in cost.
ETFs, in a nutshell, provide you with the ability to diversify holdings and limit your risk of losing money, while also making it easier to avoid high management fees that come with mutual funds that are more actively managed.
It's here that Wealthfront outshines Betterment just a bit thanks to the high-quality resources they have to offer. Among their asset allocation features are differentiated asset location, daily tax loss harvesting, dividend reinvesting and automatic rebalancing of portfolios to account for risk tolerances.
In addition to that, Wealthfront just released a very impressive portfolio review tool, which all investors can check out for free. With this, you can evaluate your portfolio on the basis of your diversification, as well as taxes and fees, and receive a custom report to learn how best to optimize your investments.
Investments are checked for tax efficiency, cash drag, diversification and fees, giving investors all the tools they need to make informed decisions about their investments.
Betterment's focus on investment, meanwhile, is on goal-setting, using the customer's behavior and preferences to make recommendations on asset allocation. Account types are customized to certain goals that would work best for them, providing a great deal of flexibility.
One of Betterment's more innovative tools is Smart Deposit, which strategically moves funds from your checking account as needed into your investments. It's simple to set up – you just tell Betterment how much you need in your checking account for expenses, and if you go over that it deposits a bit into your Betterment account.
It appears as though Betterment has a much lower learning curve and greater sense of optimization and customization. More general investors might want to focus on Betterment, particularly people who are investing for a specific goal. Meanwhile, Wealthfront offers better savings for $100,000 or higher accounts with its tax optimization service.
Which Should You Pick? Who Is Each Good For?
While both Betterment and Wealthfront are generally good for traders of all stripes, they each have slight advantages in different fields.
Betterment is fantastic for traders who are attracted to the low fee structure, especially for higher-tier investors who plan to work with more than $100,000 in their accounts. Once you get to this point, you won't find lower prices in the entire industry.
Wealthfront, by contrast, is much better for long-term passive traders who don't plan to have very big balances in their account (the first $10,000 is always free to manage). That is, of course, unless you want to have more than $100,000 – then, Wealthfront's tax optimizing feature can really pay off, perhaps a bit more than Betterment if used correctly.
What's more, Betterment allows a great deal of flexibility with savings goals, and lets you set multiple to focus on simultaneously. Saving for short-term goals (a new car) and long-term goals (like your retirement) are completely within your reach with the same account, and Betterment can set up multiple goals to focus on based on their timing.
Both Betterment and Wealthfront offer wonderful incentives for smaller and more inexperienced traders, as they effectively have no fees for those not planning on throwing a fortune into their investment careers. If you want to start low, go with Wealthfront; but if you want to aim a bit higher, try Betterment.
In the end, however, go with whatever service feels right for you — both Betterment and Wealthfront provide somewhat comparable service, with the differences being fairly granular. No matter your choice, you are sure to get low fees, comprehensive customer service, and a variety of ways you can get your investment career started.

Images by:
©massonforstock/123RF Stock Photo, ©daviles/123RF Stock Photo

Risk Disclaimer
StockHax strives to provide unbiased and reliable information on cryptocurrency, finance, trading, and stocks. However, we cannot provide financial advice and urge users to do their own research and due diligence.
Read More