This website and its content are not intended to provide professional or financial advice. The views expressed here are based solely on the writer's opinion, research, and personal experience, and should not be taken as factual information. The author is not a financial advisor and lacks relevant certifications in that regard. We highly recommend consulting a qualified financial advisor before making any investment decisions, as the information presented on this site is general in nature and may not be tailored to individual needs or circumstances.
When it comes to picking the right brokerage firm, you might want to find a good balance between online features, low fees and the ability to consult human advisors. Scottrade and Vanguard fill very different niches in the worlds of investment and trading, so let's compare them to see how they fare.
Features, Fees & Ratings Comparison Table
| Features | Scottrade | Vanguard |
| --- | --- | --- |
| 💰 Account Minimum | $0 | $0 for most accounts |
| 💸 Commission Fees | $0 per trade | $0 commission for online trades of Vanguard ETFs® and other ETFs. $0 commission for online trades of stocks (excluding penny stocks). $1 per contract for online trades of options (subject to a $10 minimum per trade). $0 commission for online trades of mutual funds from other companies (excluding certain fund families). Fees vary for other types of mutual funds and brokered CDs. |
| 💼 Investment Options | Stocks, options, mutual funds, ETFs, bonds, CDs, treasuries, futures | Stocks, ETFs, mutual funds, bonds, CDs, options, and more. |
| 🤖 Robo-Advisor | No | Vanguard Digital Advisor: Automated investment management service |
| 📊 Research and Analysis | Extensive research tools, screeners, market news and analysis | Yes, Vanguard offers various research and analysis tools such as market insights, fund screeners, portfolio analysis, and more. |
| 📱 Mobile App | Mobile app available for iOS and Android | Yes, Vanguard has a mobile app that allows you to access your account, trade investments, check balances, review performance, and more. |
| 🏦 Retirement Accounts | Traditional IRA, Roth IRA, SEP IRA, SIMPLE IRA, 401(k) rollover | Yes, Vanguard offers various retirement accounts such as traditional IRA, Roth IRA, SEP-IRA, SIMPLE IRA, individual 401(k), and rollover IRA. |
| 🎓 IRA Accounts | Traditional IRA, Roth IRA, SEP IRA, SIMPLE IRA | Traditional IRA, Roth IRA, SEP IRA, SIMPLE IRA |
| 📈 Trading Platform | Web-based platform, ScottradePRO for advanced traders | Yes, Vanguard has a trading platform that allows you to buy and sell investments online with ease and convenience. |
| 📞 Customer Service | Phone, email, chat support | Yes, Vanguard has a customer service team that is available to assist you with your account and investment needs. |
| 📚 Educational Resources | Extensive educational resources, webinars, articles, videos | Yes, Vanguard offers various educational resources such as articles, videos, podcasts, webinars, calculators, and more to help you learn about investing and improve your financial literacy. |
| 🌕 Fractional Shares | No | No, Vanguard does not offer fractional shares trading at this time. |
| 🌱 Socially Responsible | No | Yes, Vanguard offers socially responsible investing options such as ESG (environmental, social, and governance) funds that seek to align your investments with your values and beliefs. |
| 🌎 International Investing | Limited international investing options | Yes, Vanguard offers international investing options such as global and international funds that allow you to diversify your portfolio across different countries and regions. |
| 💳 Cash Management | Checking account, debit card, ATM fee reimbursement | Yes, Vanguard offers cash management services such as a settlement fund that acts as a holding place for money waiting to be invested or withdrawn from your account. |
| 🔍 Margin Trading | Available with higher account balance and approval | Yes, Vanguard offers margin trading services that allow you to borrow money from your brokerage account to buy securities on credit. |
| ⚙️ Options Trading | Available with higher account balance and approval | Yes, Vanguard offers options trading services that allow you to buy or sell contracts that give you the right to buy or sell an underlying asset at a specific price within a specific time period. |
| ₿ Cryptocurrency Trading | No | Does not offer cryptocurrency trading |
| 🛡️ Account Security | SIPC insured up to $500,000, additional insurance available | Uses industry-standard security measures, including two-factor authentication |
| 💹 Leverage | Available with higher account balance and approval | Offers margin trading with leverage |
| ⚖ Regulation | Scottrade is a subsidiary of TD Ameritrade, which is regulated by FINRA and the SEC. TD Ameritrade is a member of SIPC. | Regulated by the U.S. Securities and Exchange Commission (SEC) and the Financial Industry Regulatory Authority (FINRA) |
Scottrade vs. Vanguard
When it comes to selecting an online broker, individual investors are often faced with the challenge of choosing between multiple reputable options. In this comparison, they will be examining two well-established online brokerage firms, Scottrade and Vanguard. Both companies offer a wide range of investment products and services, but they also have distinct differences in terms of fees, platform usability, research tools, and additional services. By comparing the pros and cons of each broker, they aim to provide a comprehensive analysis that will help investors make an informed decision based on their unique needs and preferences.
Scottrade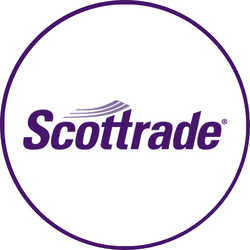 Scottrade is a well-known online brokerage firm that offers a range of investment products and services, including stocks, ETFs, mutual funds, options, and more. In this module, we'll explore the pros and cons of Scottrade for individual investors looking to open an account, and compare them with Vanguard, another prominent online broker.
Pros
Competitive trading fees
Wide variety of investment options
User-friendly platform
Cons
Limited research tools
No robo-advisor service
Scottrade could meet the needs of investors who prioritize low trading fees and a user-friendly platform. However, for those looking for more research tools or automated portfolio management, Vanguard may be a better fit.
---
Vanguard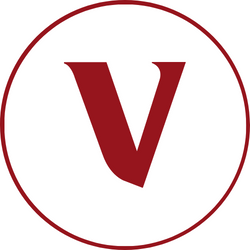 Vanguard is a reputable online broker known for its low-cost index funds and ETFs. With a wide range of investment products, it serves the needs of investors with varying risk profiles and investment goals. In this module, we'll discuss the pros and cons of Vanguard for individual investors and compare them to Scottrade, another popular online brokerage firm.
Pros
Low-cost investment options
Robo-advisor service
Comprehensive research tools
Cons
Higher trading fees
Less user-friendly platform
Vanguard is suited for investors who value low-cost index funds and ETFs, as well as comprehensive research tools. However, for those prioritizing lower trading fees and a more user-friendly platform, Scottrade might be a better option. When deciding between the two brokers, individual investors should consider their specific needs and preferences to make the best choice.
---
Features & Primary Uses
Both Scottrade and Vanguard are investment brokerage firms that allow customers to invest in low-cost assets, whether through online or through human brokers. While Scottrade relies more on online trading platforms and the like, Vanguard's bread and butter is its personal brokerage service, in which teams of investors look over your portfolio and recommend trades if you meet a certain minimum.
Vanguard, in particular, is notable for specializing in index funds, which are cheap, diversified funds that are designed to fit the risk/reward profile of many investors. Vanguard innovated the index fund in fact, as the Vanguard 500 Index Fund is thought to be the first of its kind.
Not only that, Vanguard innovates in that their company is structured in such a way as to turn their shareholders into the company's owners. Customers are able to get better rates, as the company is incentivized to offer them the best funds at low cost to keep them happy.
In terms of online trading tools, Scottrade has a bevy of features for their customers to use in their trading. Their web-based interface is uncomplicated, but it gets the job done; they even include Scottrader Streaming Quotes to allow traders to track their investments and take advantage of swings in the market.
Scottrade's major advantage in this category, however, is their advanced trading platform, ScottradeELITE. A desktop-based software program, it is made available to traders who are extremely active and fulfill a minimum of traders during a 12-month period.
One major caveat to ScottradeELITE, however, is that Scottrade customers require a balance of $25,000 to access the program. This can turn off a lot of beginner investors, as they may not have that kind of scratch on them; still, if you are willing to invest that much, you'll have the benefit of one of the most advanced trading platforms out there.
Vanguard, meanwhile, relies greatly on their personal advisor service to provide hands-off investment management; as such, their trading tools are pretty sparse. While their website is a slight improvement over Scottrade's in terms of features, there is no advanced trading platform like ScottradeELITE to speak of. Because of that, Scottrade offers more options in terms of trading tools.
Both Vanguard and Scottrade do have some mobile solutions for their customers, however, providing a measure of connectivity to their funds when they're out and about. Scottrade's mobile apps offer account and position data, market news and options research, but lacks customer service contacts and mobile check deposit, both features boasted by Vanguard's app.
Each of these companies provides some research tools to their customers to aid them in their investment decisions. Vanguard's research includes free MarketGrader and Argus analyst reports, as well as investor education blog articles and PDFs.
Scottrade, meanwhile, has comparatively slim pickings when it comes to research — they have a Knowledge Center that has a fair number of financial education sources, including articles and videos. They also provide equity reports from Thomson Reuters, S&P Capital IQ and more. Vanguard's depth of research makes it suitable for traders who are looking for support with their strategies.
Between their differing focuses, features and trading tools, Scottrade is the better option for active traders who want a fully featured trading platform, while Vanguard is the better option for research and passive maintenance of accounts with human brokers.
Investment Options
Both Scottrade and Vanguard have admirable investment options, between stocks, bonds, options, mutual funds, and ETFs. Vanguard's major focus is on ETFs and mutual funds, which can be allocated in taxable accounts or multiple types of IRAs.
With Scottrade, customers can count on access to over 14,000 mutual funds, of which almost 3,000 are no-transaction-fee, no-load. Those that require fees require $17 to buy, sell or exchange. Unfortunately, there are no commission-free ETFs.
Vanguard, on the other hand, has over 16,000 mutual funds to choose from, with plenty of them being no-fee, no-load. Otherwise, mutual funds cost $35 to trade for clients with a balance less than $50,000, or as low as $8 if they have more. Vanguard has 55 commission-free ETFs, which, in addition to their larger mutual fund selection, makes them the winner of this category.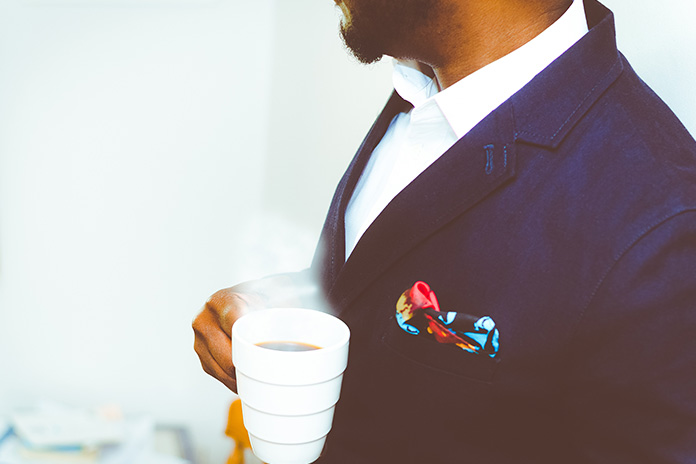 Fees
When it comes to stock and ETF trades, Scottrade has a flat $7 commission rate, which is on the lower end of the spectrum. Vanguard, meanwhile, has a tiered commission structure between $0 and $20, in which the first 25 trades are $7 and $20 for each one after that. This is, of course, if Vanguard customers have less than $50,000 in their balances, which is usually the case.
Options trading also requires extra fees; Scottrade charges $0.70 per contract for an options trade, while Vanguard costs $1 per contract, in addition to a base charge of up to $20 if your account is below $50k.
When it comes to human brokers, Scottrade charges $32 for these guided trades; Vanguard customers, again, have a varied fee based on the size of their account.
Luckily, neither company charges to maintain your account, whether through inactivity or maintenance fees. While Vanguard requires no minimum deposit to open an account, Scottrade requires a $2,500 initial deposit for brokerage accounts.
Looking at all of these varying fee schedules, particularly Vanguard's complex array of fees based on account balance, Scottrade wins out in this regard due to sheer simplicity.
Asset Allocation
In order to diversify your portfolio for the most consistent, low-risk rewards, Scottrade provides a number of reputable asset allocation tools to assist investors in finding the best ways to divide their portfolio. Criteria for these tools include your time horizon and risk tolerance, creating targets and an action plan to change your asset allocation depending on the markets.
Vanguard, meanwhile, offers more remote, hands-off asset allocation, given that their personal advisor service handles a lot of the work for you. Rather than trusting automated analysis like with Scottrade, their teams of advisors look after your account(s) and adjust them accordingly.
Furthermore, Vanguard provides a number of portfolio allocation models that let traders decide how far they might want to grow their investments, or if they are more concerned with earning money in the short-term. With this in mind, Vanguard's asset allocation is more reliable and requires less work from the trader, though both options are perfectly reputable.
Which Should You Pick? Who Is Each Good For?
Choosing between these two companies can be really tough, depending on what you're looking for — they both excel in their respective niches within the brokerage market. Scottrade's active trader incentives and advanced trading platform make it perfect for active traders who want the most control over their account and the simplest fee structure.
Scottrade's low, flat $7 commission rate makes trades easy to justify and calculate, and it's one of the more affordable rates out there, making it even more attractive to traders of all kinds.
Vanguard, meanwhile, has a wide range of ETF options. Its personal advisor service for high-balance investors could provide the added support you need if you don't have the time or expertise to make changes to your account. However, it can be a bit of a struggle for beginner traders, as their education tools are lackluster and the fee structure is very complicated.
Traders looking for thorough customer service might want to go with Scottrade — they provide admirable phone support during business hours, as well as more than 500 physical branches in which customers can seek in-person help with their accounts.
Vanguard, meanwhile, lacks physical branches, and their phone service hours are even more limited. Despite the ostensible help that their personal advisor service provides, they pale in comparison to Scottrade when it comes to customer service.
Whether you're a more active trader, or want a hands-off approach that might cost you more, Scottrade or Vanguard might well suit your trading needs. Just be sure to pinpoint what kind of trader you are and go with the company that's best for you.
Conclusion
In conclusion, both Scottrade and Vanguard are reputable online brokers with distinct offerings that cater to different investor needs. Scottrade stands out for its competitive trading fees and user-friendly platform, making it an appealing choice for cost-conscious investors and those who prefer a more intuitive trading experience. On the other hand, Vanguard shines with its low-cost index funds and ETFs, comprehensive research tools, and robo-advisor service, making it an attractive option for long-term investors and those seeking a more hands-off approach.
Ultimately, the decision between Scottrade and Vanguard will depend on each individual investor's priorities and preferences. It is essential to carefully consider factors such as trading fees, investment options, research tools, and platform usability when making this important choice. By taking the time to compare these two brokers, investors can ensure they select the platform that best aligns with their financial goals and investment strategies.

Images by:
Unsplash, Olu Eletu

Risk Disclaimer
StockHax strives to provide unbiased and reliable information on cryptocurrency, finance, trading, and stocks. However, we cannot provide financial advice and urge users to do their own research and due diligence.
Read More