This website and its content are not intended to provide professional or financial advice. The views expressed here are based solely on the writer's opinion, research, and personal experience, and should not be taken as factual information. The author is not a financial advisor and lacks relevant certifications in that regard. We highly recommend consulting a qualified financial advisor before making any investment decisions, as the information presented on this site is general in nature and may not be tailored to individual needs or circumstances.
The rise of the internet has paved the way for online brokers, which in turn have given individual investors the same access to global markets as institutional investors. Thanks to online brokers, traders have tools at the fingertips that can transform them from a novice into a pro.
Whether it's foreign exchange (forex), shares, bonds, commodities or cryptocurrencies. All you really need to get started is a mobile phone. The rise of online brokers and mobile trading has been a major milestone that has helped to level the playing field for investors.  
In this article, we will compare two of the leading online brokers — Forex Capital Markets (FXCM) vs. Oanda.
FXCM is a forex, CFD, equities, precious metals and crypto broker with over 20 years of experience. Through a partnership with Jefferies Group, FXCM offers a professional trading service for financial institutions and sophisticated traders.
Oanda also has a lengthy operating history with 25 years under its belt. Oanda is known for forex and CFD trading where it also offers access to cryptocurrencies like bitcoin and Ethereum. It offers a wide breadth of forex data services including an historical currency converter and a strong API feature.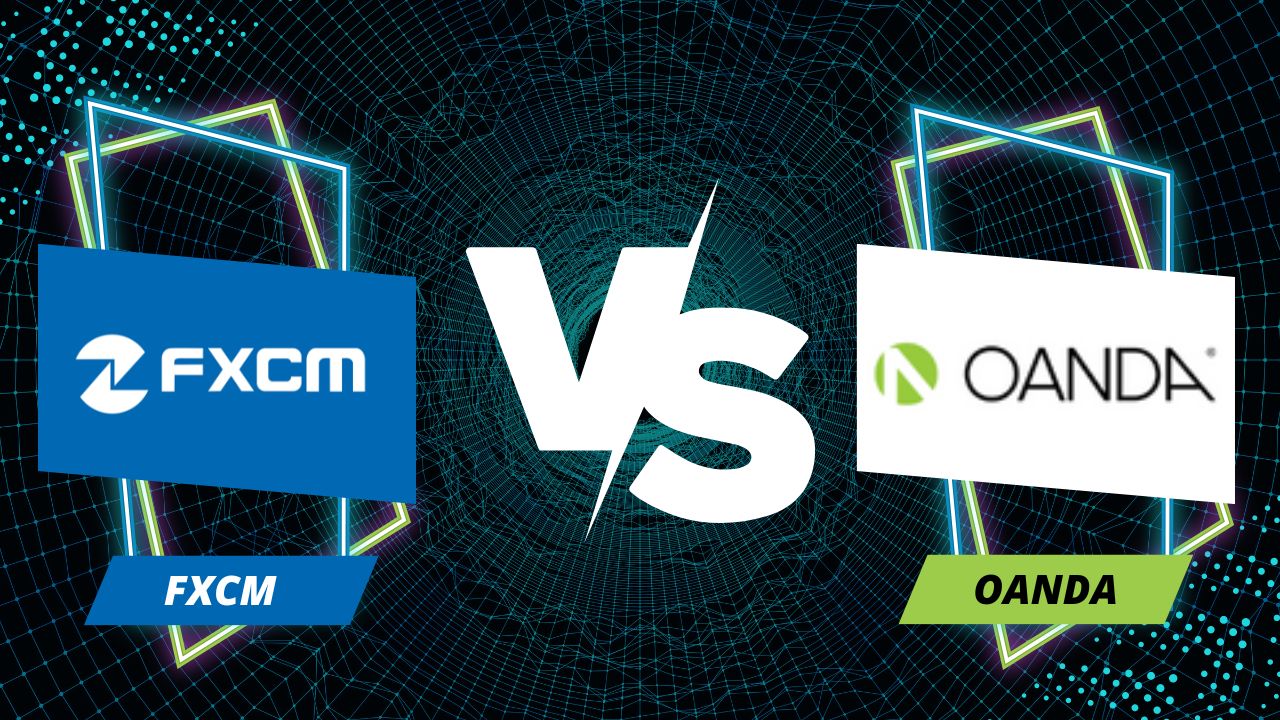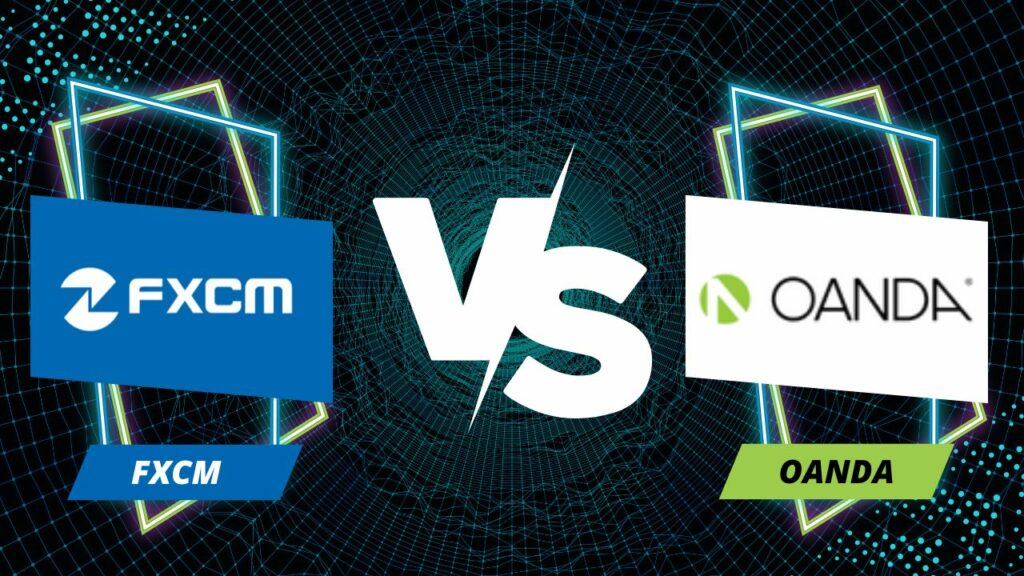 Overview of FXCM Broker & Oanda Broker
| Features | FXCM | Oanda |
| --- | --- | --- |
| 💰 Account Minimum | $50 | $0 |
| 💸 Commission Fees | No commission on forex trades, other fees vary | No commission on forex trades, other fees vary |
| 💼 Investment Options | Forex, CFDs, Crypto, Spread Betting | Forex, CFDs, Metals, Commodities |
| 🤖 Robo-Advisor | No | No |
| 📊 Research and Analysis | Trading Central, Dow Jones News, Market News International, Pattern Recognition Scanner, Technical Analyzer | Autochartist, Trading Central, MarketPulse, Daily Forex |
| 📱 Mobile App | iOS and Android apps available with full functionality | iOS and Android apps available with full functionality |
| 🏦 Retirement Accounts | No | No |
| 🎓 IRA Accounts | No | No |
| 📈 Trading Platform | MetaTrader 4, Trading Station, NinjaTrader, ZuluTrade, and others | MetaTrader 4, Oanda Web Trading, and Oanda Desktop Trading Platform |
| 📞 Customer Service | 24/7 phone and email support | 24/7 phone, email, and live chat support |
| 📚 Educational Resources | Webinars, educational videos, and trading guides | Webinars, trading guides, and a demo account |
| 🌕 Fractional Shares | No | No |
| 🌱 Socially Responsible | No | No |
| 🌎 International Investing | Yes, with forex and CFDs on international markets | Yes, with forex and CFDs on international markets |
| 💳 Cash Management | No | No |
| 🔍 Margin Trading | Yes, with up to 30:1 leverage | Yes, with up to 50:1 leverage |
| ⚙️ Options Trading | No | No |
| ₿ Cryptocurrency Trading | Yes, with Bitcoin, Ethereum, Litecoin, and Ripple | Yes, with Bitcoin, Ethereum, and Litecoin |
| 🛡️ Account Security | Two-factor authentication, 256-bit SSL encryption, and segregated accounts | Two-factor authentication, 128-bit SSL encryption, and segregated accounts |
| 💹 Leverage | Up to 30:1 | Up to 50:1 |
| ⚖ Regulation | Regulated by the Financial Conduct Authority (FCA) in the UK, the Australian Securities and Investments Commission (ASIC) in Australia, and the Financial Services Commission (FSC) in Mauritius | Regulated by the Financial Conduct Authority (FCA) in the UK, the Australian Securities and Investments Commission (ASIC) in Australia, the Monetary Authority of Singapore (MAS), and the Investment Industry Regulatory Organization of Canada (IIROC). Oanda is also registered with the Commodity Futures Trading Commission (CFTC) and is a member of the National Futures Association (NFA) in the US. |
FXCM vs Oanda
When it comes to choosing an online broker for forex and CFD trading, FXCM and Oanda are two well-established and reputable options for traders to consider. Both brokers have a strong global presence and are regulated by multiple financial authorities, ensuring the safety and security of traders' funds. In this comparison, we will delve into the key features, pros, and cons of each broker to help you make an informed decision on which platform best suits your trading needs and preferences.
FXCM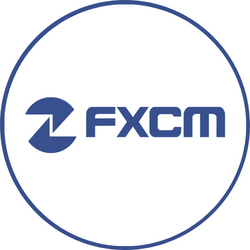 FXCM, or Forex Capital Markets, is a popular online forex and CFD trading platform that caters to traders worldwide. With a reputation for offering competitive spreads and a robust trading platform. this module, we will explore the pros and cons of FXCM for a trader looking to open an account, as well as the regulatory information pertaining to this broker.
Pros
Competitive Spreads: FXCM is known for offering tight spreads, which can help traders minimize costs and maximize profits when trading forex and CFDs.
Advanced Trading Platform: FXCM's proprietary Trading Station platform is user-friendly and offers advanced tools and features, making it suitable for both beginners and experienced traders.
Multiple Account Types: FXCM provides different account types, catering to traders with varying levels of experience and investment sizes.
Educational Resources: FXCM offers a wealth of educational materials, including webinars, video tutorials, and market analysis, which can help traders improve their skills and make informed decisions.
Customer Support: FXCM has a dedicated customer support team available 24/5 via live chat, phone, and email, ensuring traders receive assistance when needed.
Global Presence: FXCM is regulated in multiple jurisdictions, which can provide traders with peace of mind when it comes to the safety of their funds.
Cons
Limited Product Offerings: FXCM primarily focuses on forex and CFD trading, which may not be suitable for traders interested in other investment products.
No Cryptocurrency Trading: FXCM does not offer cryptocurrency trading, which may be a disadvantage for traders looking to diversify their portfolios with digital currencies.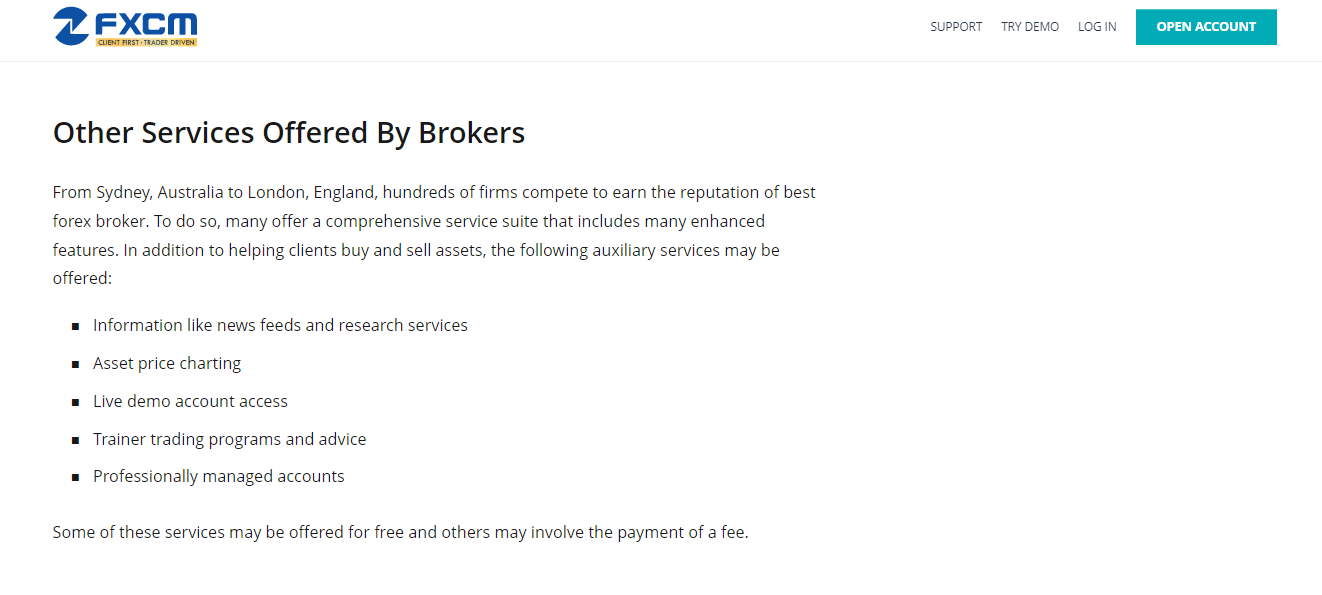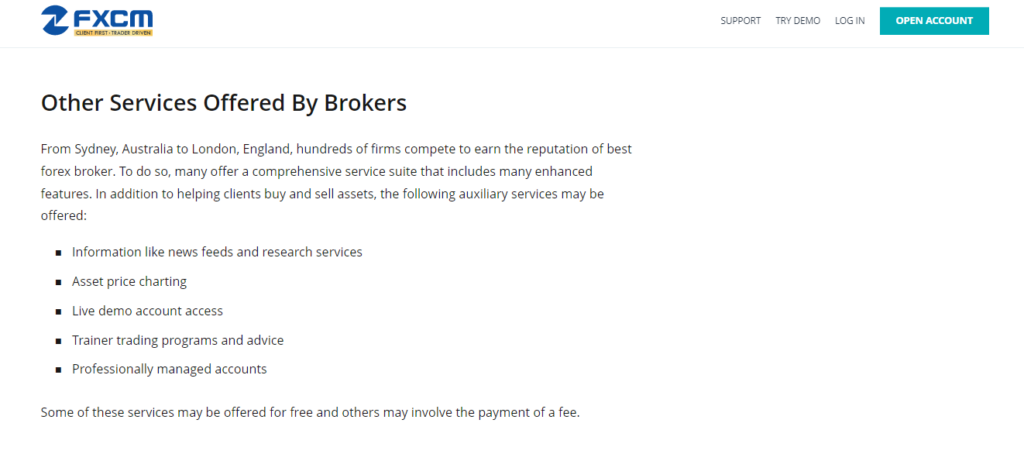 Regulation Information: FXCM is regulated by several authorities, including the Financial Conduct Authority (FCA) in the United Kingdom, the Australian Securities and Investments Commission (ASIC), and the Cyprus Securities and Exchange Commission (CySEC). These regulatory bodies ensure that FXCM complies with strict guidelines, safeguarding traders' funds and maintaining transparency.
FXCM is a reliable and competitive online broker, particularly for forex and CFD traders. With its advanced trading platform, educational resources, and strong regulatory framework. However, its limited product offerings and lack of cryptocurrency trading may not cater to all traders' needs.
---
Oanda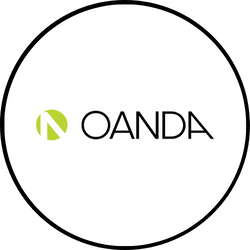 Oanda is another well-established online broker offering forex and CFD trading services to traders worldwide. Known for its transparent pricing, intuitive trading platform, and strong regulatory standing, Oanda has gained a reputation as a trusted broker in the industry. In this module, we will explore the pros and cons of Oanda for a trader looking to open an account, as well as the regulatory information pertaining to this broker.
Pros
Transparent Pricing: Oanda is known for its transparent pricing model, with no hidden fees or commissions, allowing traders to better understand their trading costs.
User-friendly Trading Platform: Oanda's proprietary trading platform, fxTrade, is easy to use and offers a range of advanced tools and features, catering to traders of all experience levels.
Wide Range of Trading Instruments: Oanda offers a diverse selection of trading instruments, including forex, CFDs, commodities, and indices, providing traders with various opportunities to diversify their portfolios.
Educational Resources: Oanda offers a comprehensive suite of educational materials, including webinars, articles, and market analysis, to help traders enhance their trading knowledge and skills.
Strong Regulatory Framework: Oanda is regulated by multiple financial authorities, ensuring a high level of safety and security for traders' funds.
Excellent Customer Support: Oanda provides responsive customer support through live chat, email, and phone, making it easy for traders to get help when needed.
Cons
Limited Account Types: Oanda offers a single account type, which may not cater to the specific needs of different traders.
No Cryptocurrency Trading: Oanda does not currently support cryptocurrency trading, which may be a drawback for traders interested in digital currencies.
Regulation Information: Oanda is regulated by several authorities, including the Financial Conduct Authority (FCA) in the United Kingdom, the Australian Securities and Investments Commission (ASIC), the Investment Industry Regulatory Organization of Canada (IIROC), and the Commodity Futures Trading Commission (CFTC) in the United States. These regulators ensure that Oanda maintains a high standard of conduct and transparency in its operations.
Oanda is a reputable online broker that offers a diverse range of trading instruments and a user-friendly trading platform. Its transparent pricing, strong regulatory standing. However, the limited account types and lack of cryptocurrency trading may not be suitable for all traders' preferences.
---

Fees and Commissions
Fees and commissions are how forex firms earn money from traders. However, there's a trend sweeping the industry of zero-commission trading, leaving many trading platforms to make money from the spread between two instruments. To learn about a broker's pricing model, it helps to examine the various charges for trading specific markets, as they tend to vary and can also get updated.
FXCM specializes in zero-commission trading platforms. The price that traders pay is the spread, which is the difference between the ask and the bid price of the security being traded.
On FXCM, users should be aware that while there are no fees for withdrawals via credit card or debit card, the broker does charge a $40 withdrawal fee for all bank wire requests. This broker also charges an inactivity fee if there are no trades executed over a 12-month period. That fee is up to 50 units of the currency in which you're trading. Also, it helps to know that the minimum amount to open an account on FXCM is $50.
Over at Oanda, traders have the option to choose between two pricing models: spread-only or core pricing plus commission. In the first option, commissions are wrapped into the spread, and the spread is the only cost you pay. On the second option, you get access a reduced spread relative to its spread-only pricing account and pay a fixed commission per trade. Core pricing spreads start from zero with $50 commissions per 1 million. You could see more detail about the spreads charged here.
On deposits via debit card or ACH, this broker refrains from charging for your first withdrawal each calendar month. They also waive broker applied fees and company bank fees for premium clients.
Oanda charges financing fees for forex trades. You'll want to be mindful about leaving positions open overnight on Oanda. This broker charges a financing cost to users at the end of each trading day for open positions. It's calculated on a per-position basis and encompasses an administrative fee as well as the interest differential of the trade.
User's have complained about this cost, with one trader saying, "The overnight fees are ridiculous high and not fair."Oanda also charges users a fee for inactive accounts. This broker's inactivity fee similarly kicks in if there's no trading activity over a 12-month period. The fee is GBP 10 per month.
While Oanda doesn't require a minimum deposit amount to open an account, you can't deposit more than 50% of your net worth.
When considering FXCM vs. Oanda based on fees, it's close. But Oanda offers more options with either a spread-only or a core-pricing plus commission model. In this case, you might want to stick with Oanda.
Trading Platforms
Online brokers generally offer users the option not only to trade on their native platforms but also outside systems. This is the case when it comes to both FXCM and Oanda.
FXCM supports trading on TradingView Pro, Trading Station, ZuluTrade and MetaTrader 4. FXCM is behind Trading Station, an early trading platform that gave traders direct access to the forex market.

On FXCM, you can also trade directly on Trading Station. Features on this platform include volume profile indicators, multiple charts layout, advanced price scaling and others. There are charting tools, which is a help for technical traders.
Trading Station lets you pre-load tools like real volume, market depth and trader sentiment. You can personalize your platform by downloading indicators, creating watchlists and customizing layouts to better equip the platform to match your strategy. Users also have the convenience to access TradingView Live Trading Integration with FXCM to trade directly from your TradingView charts.
FXCM's web platform features include news and an economic calendar so you can anticipate market data. It also provides education and research including popular trading tools. FXCM also offers trading analytics to help you improve your trading performance. And it has versatile charting capabilities allowing users to see their graphs in full-screen mode or detached.
Traders may choose to do social trading on FXCM via ZuluTrade, where you can copy the trading strategies of the pros. On FXCM, you can also access MT4 without any third-party bridges. On MT4, you can harness trading strategies such as scalping, expert advisors (EAs) and virtual private server (VPS) for no additional charge.
FXCM provides news updates on markets like forex and cryptocurrencies as well as market data and other forex and CFD resources plus investment insights. This broker offers a trio of APIs (fix, java and forex) that connect directly to its server.
FXCM offers trading tournaments where users can compete for cash prizes on demo accounts without having to risk their own money.
Oanda offers the OANDA trade platform, TradingView and MT4. This broker supports both mobile and web trading. OANDA Trade is a web-based platform but there are also apps for mobile devices and tablets. In addition, you can trade forex via TradingView or MT4.
OANDA Trade offers technical analysis tools including trade performance analytics to help you assess your trading performance. There's also a trade journal to help you manage risk and make better decisions. Manage risk, trade through charts and take advantage of a currency-strength heat map.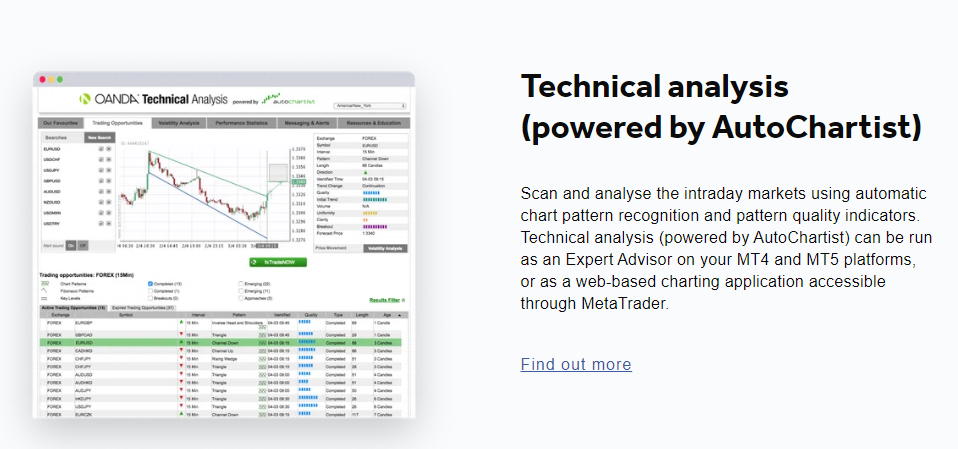 Gain access to FX trading pairs on a mobile app or tablet device. These apps provide access to the same features as the web-based platform and are ideal on the go. MT4 on Oanda offers tailored layouts, plug-ins and an easy-to-navigate interface.
When it comes to trading platforms, both FXCM and Oanda offer multiple options. This comes down to personal choice, When comparing FXCM vs. Oanda on trading platforms, we'll call it a draw. But FXCM does have a slight edge thanks to its copy-trader capabilities on ZuluTrade.
Investment Options
FXCM is known for forex trading but that's not all it offers. In addition to forex, this broker supports trading in single-share CFDs, indices, commodities, and cryptocurrencies. Let's start with forex since it's a popular product on FXCM.
FXCM provides forex and CFD market access across experience levels. This broker offers trading in major forex pairs as well as forex baskets across the U.S. dollar, Japanese yen and emerging markets. Most of the forex trading occurs on major currency pairs such as EUR/USD, USD/JPY, GBP/USD, USD/CHF. These pairs offer the most liquidity and therefore spreads are considered tight. However, FXCM also offers other forex currency pairs for traders to access.
FXCM offers zero-commission trading on shares and supports CFD share trading. The use of CFDs allows traders to scale their position in increments of one-tenth of a share. FXCM allows traders to use leverage at a ratio of 5:1 to enter the market. CFDs on equities also allow users to go long or short on a stock. You can trade on Trading Station, MT4 or the broker's API feature.
FXCM also supports indices trading with zero commissions. Thanks to CFDs, users can start small, use leverage, go short and choose from Trading Station, MT4 or the broker's API feature. This broker offers similar options for commodities trading and offers a range of crypto CFDs to choose from. Trade crypto CFDs on Trading Station, MT4 or ZuluTrade.
With CFDs, users are only betting on the price of an asset. So when it comes to crypto, you won't have to be responsible for custodying your own assets.
Oanda offers access to over 70 forex trading pairs, including major and minor currency pairs. Users can choose to trade them on the OANDA trade platform or MT4. Margin requirements are based on the leverage allowed by regulators in a jurisdiction.
Oanda also lets you trade cryptocurrencies like bitcoin or Ethereum via CFDs on the Oanda mobile app or its platform. Oanda offers crypto spot trading through its partner and crypto service provider Paxos.
Customers have said that they wish they could trade additional products on Oanda, such as futures markets.
It offers traders the opportunity to participate in various markets including crypto CFDs, while Oanda's investment options are quite limited to forex and crypto.
Customer Service
FXCM's customer service is available to users 24/5 across several channels like WhatsApp, email, connect with a specialist via live web chat or phone. The broker describes its own support as friendly and professional.
Customers who have had a positive experience have praised FXCM's instructions for opening an MT4 trading platform account. Users have also walked away pleased with FXCM's chat feature, which they described as "awesome." This particular user noted that the representative knew their stuff. Though he had to wait for the issue to be resolved, the rep placed an "urgent" status on the matter to expedite things across departments.
FXCM user complaints largely have to do with funds taking too long to settle in their respective accounts. Even a "rapid transfer" feature has customers waiting for days for their deposit to arrive with seemingly no reasonable explanation.
On the downside, FXCM users have complained about having funds stuck in the withdrawal process for months. In this case, the user says that FXCM customer service stuck to a script that the withdrawal was pending. In the meantime, the user's account was closed while he awaited his funds. Others have described FXCM's customer service as "amazing."
Oanda's customer service is available to users 24/5 across multiple channels including live chat, email or phone. However, users have complained that the broker makes it difficult to find a phone number to speak with a live representative. Their technical support has been described as "weak' by users who are trying to resolve technical issues.
Customers have complained about not being able to withdraw funds that were deposited, in one case amounting to $40. There are multiple complaints by users on Trustpilot who have been unable to withdraw funds, with some customers saying that Oanda makes this process too complicated. Oanda has argued that documents for funding must be compliant with regulations.
One Oanda trader on Reddit complained that they charged inactivity fees but were never made aware of the policy around this issue. This user had lost $179 due to months of no trading activity.
On the positive side, other users have had a seamless experience on Oanda's platform, with users describing customer service as "great" and "responsive." Another Oanda customer said his account manager has been "polite" and "helpful." Another appreciated the support they received from one specific representative during the registration process.
FXCM has fewer user complaints about customer service and more positive experiences vs. Oanda.
Security
FXCM and Oanda both operate in multiple jurisdictions and are highly regulated in major markets.
For FXCM, if you are looking for a regulated platform, you must choose between its UK, AU or South African operations. In these jurisdictions, it is regulated by the UK's Financial Conduct Authority, the Australia Securities and Investment Commission and South Africa's Financial Sector Conduct Authority. The broker's FXCM Markets arm is not subject to the same regulations as these entities.
FXCM has been rocked by a couple of scandals in its history. Among them, in 2015, FXCM found itself short on cash after the Swiss National Bank suddenly decided to lift a cap it had on the Swiss franc at the time. As a result, customers ended up with negative balances, causing the broker's equity balance to come up short by hundreds of millions of dollars. The broker became at risk of falling short of its capital requirements but was eventually able to secure financing to stay afloat by Leucadia National Corp, parent company of investment bank Jefferies.
In 2017, FXCM was forced to exit the U.S. market after being penalized millions of dollars by U.S. financial regulators for participating in "false and misleading solicitations" to FX traders. In that same year, FXCM Inc changed its name to Global Brokerage and its trading symbol on the Nasdaq to GLBR. FXCM Inc owns a majority share in FXCM Group, a holding company for the FXCM affiliates located in various regions.
For its part, Oanda is overseen by the U.S. CFTC and the National Futures Association. It's also regulated by the FCA in the U.K. Oanda hasn't experienced any major security breaches lately. Unlike FXCM, Oanda is not publicly traded in the stock market. And it has never been banned by a major regulator like FXCM was.
However, if you look back far enough, Oanda did suffer a security breach in 2014. In that year, customer information was leaked when a hacker was able to access the broker's non-FX services data. Customer usernames, emails and credit card information were exposed in the cybercrime. Oanda was transparent about the security breach with both its customers and regulators in an attempt to keep those relationships intact.
If you're basing your selection on security, neither of these two brokers has a spotless history. However, you might want to stick with Oanda in this case. It doesn't have the same baggage that FXCM is carrying from past scandals.
Conclusion
When comparing FXCM and Oanda, both brokers offer competitive advantages in their respective areas. FXCM has an edge in offering multiple account types, while Oanda excels in transparent pricing and a wider range of trading instruments. Ultimately, the choice between FXCM and Oanda will depend on each trader's individual needs and preferences. Both brokers are reputable and well-regulated, providing a secure trading environment.
FAQ
Could I use a third-party payments platform to deposit onto FXCM?
No, third-party payments are not supported and violate the broker's anti-money-laundering practices. Oanda doesn't accept third-party payments, either.
What are CFDs?
CFDs are contracts for difference. These are derivative products that let you trade a fraction of the value of the asset you're trading.
What's a PIP in forex trading?
A PIP represents a unit of measurement that's the smallest price move in the exchange rate of the currency you're trading.
Risk Disclaimer
StockHax strives to provide unbiased and reliable information on cryptocurrency, finance, trading, and stocks. However, we cannot provide financial advice and urge users to do their own research and due diligence.
Read More