Features, Fees, and Ratings Comparison Table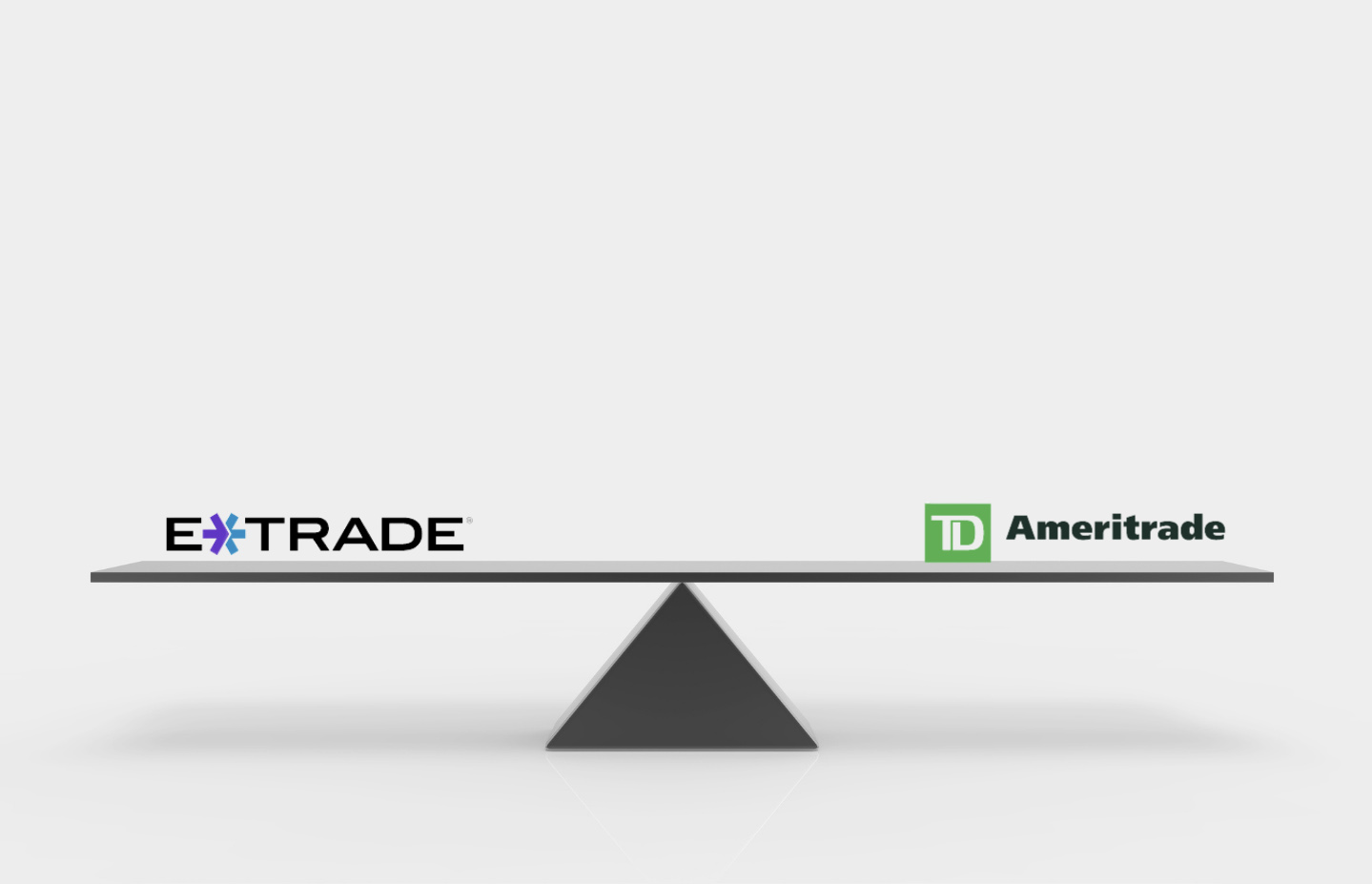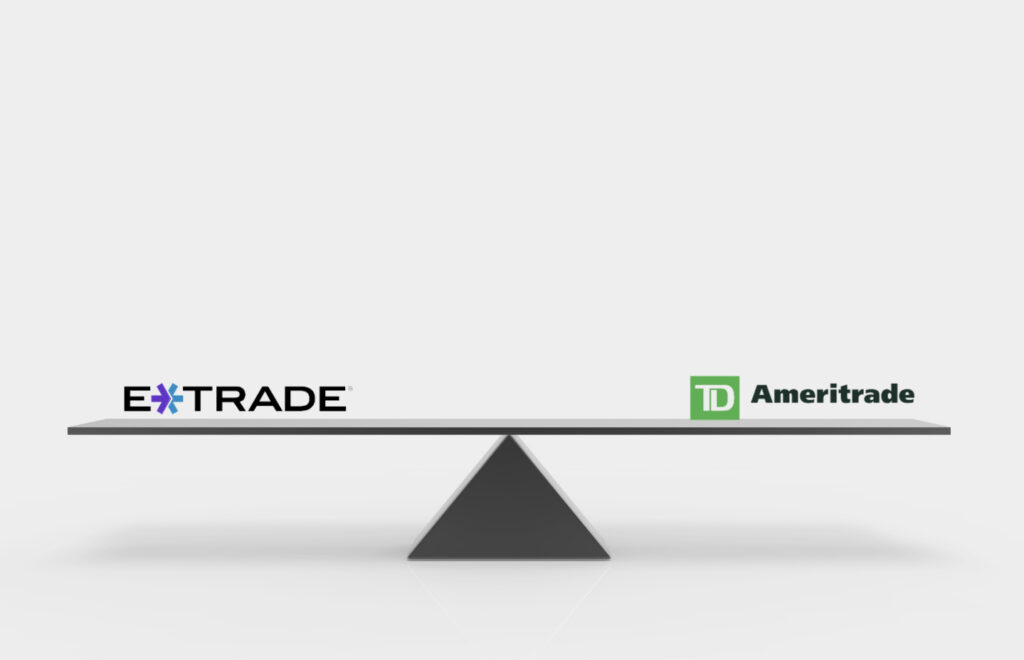 E*Trade
TD Ameritrade
Customer
Service
FAQs, 3 designated lines for banks, stock plans, and brokerage customers. Available from Monday to Friday. Mailing option available.
FAQs, dedicated lines open 24/7. Dedicate line for Spanish customers, hearing impaired, international callers, etc. Fax and mail options available. In-app chat available.
User-
Friendliness
Feature-rich platform with intuitive interface for all portable and desktop devices. 2 different platforms for mobile, compatible with Android, iPhones, and Apple Watch.
Interactive, feature-rich, and user-friendly. Desktop, mobile, and web versions available. Mobile app works with Android, iPhones, and Apple Watch.
Flexibility
Many accounts choices for individuals and institutions. Multiple options in all account categories. 8 investment choices include, mutual funds, ETFs, options, futures, stocks, and more.
8 investment product categories including, stocks, options, mutual funds, CDs, and more. Account types in 4 different categories. 7 retirement and 6 standard account types available.
Fees
No commission on options, stocks, and ETFs listed on US Exchanges. $0.65 on each options contract. $2.25 each futures contract.
No commission on options, ETFs, and stocks listed on US exchanges. $0.65 on each options contract. $1.50 on each futures contract.
Features
Web app, mobile app, desktop app. Retirement and brokerage accounts for minors. Automated investment plan.
A variety of retirement plans for small businesses. 10 unique specialty accounts for businesses. App for web, mobile, and desktops.
Highlights
| | E*Trade | TD Ameritrade |
| --- | --- | --- |
| Publicly Traded (Listed) | No | No |
| Suitable for New Traders | Yes | Yes |
| Demo Account | No | Yes |
| Educational Materials | Yes | Yes |
| Mobile App | Yes | Yes |
Introduction
The first step to making investments in the stock market is to sign up with a broker. The choice you make can directly impact your investment career. A wrong choice could end your investment endeavors before they even start. On the flip side, if you choose the right broker, you could go a long way as a successful trader. That's exactly what you should be doing after reading the E*Trade vs. TD Ameritrade comparison.
E*Trade
It's a feature-rich online brokerage platform that lets you invest in a variety of tradable instruments, such as stocks, ETFs, CDs, Bonds, etc. New and experienced traders can find investment accounts suited to their needs. E*Trade's unique offering in the form of IRA for minors and custodial brokerage accounts sets it apart from most other brokers. It's a relatively affordable option for investors due to its low fees and commissions. Traders and investors can use its web, mobile, and desktop platforms for their investments.
TD Ameritrade
This broker remains one of the top choices not only for new and experienced investors, but institutions and small businesses too. It's a proud broker with several awards to its name, e.g. Best Mobile App, Best Customer Service, #1 in Active Trading etc. Pick stocks, ETFs, and options on the US exchanges and you won't have to pay any commissions on your trades. The two main highlights that set it apart are the 24/7 customer support and plenty of educational material. Businesses should definitely explore the "specialty" plans from TD AmeriTrade.
E*Trade – Pros and Cons
E*Trade is an overall well-balanced broker for new and experienced traders. Here are some of its pros and cons to help you make your investment decision at a glance.
Pros
Relatively lower fees on options and other tradable instruments
Offers investors the option to trade on their own or use managed portfolio option
Offers a generous $600 promotion to first time signups on retirement and brokerage accounts
Has plenty of retirement plans for individuals as well as small businesses
Offers a web, desktop, and mobile trading platform
Asset index consisting of 8 different instrument types
Cons
Two different platforms for different types of instruments can be confusing for an investor with a diversified portfolio
No 24/7 customer support available
Transfer processing times are relatively longer
You could say that the cons in the case of this broker are kind of like nitpicking. None of these cons are deal breakers, which is good news for any investor.
TD Ameritrade – Pros and Cons
There is no doubt that this broker has won a lot of awards and remains one of the top brokers, but you must know the main upsides and downsides before you make your decision to sign up with it.
Pros
Plenty of commission-free investment options available on the US Exchanges
Specialty accounts for various business types serves as a unique selling point for the broker
24/7 customer support with dedicated numbers for different types of queries—also international customer support in multiple languages
Huge educational resource available for free on the website
Offers several types of retirements accounts i.e. SEP IRA, Rollover IRA, Roth IRA, Traditional IRA, Solo 401(k) etc.
Relatively faster transfer processing times
Cons
Investors must own a whole share—no fractional shares offered
Trading fees are relatively higher than other competitors e.g. E*Trade
Certain no-load mutual funds can cost as much as $74.95
If there's a main highlight on the cons side of TD Ameritrade it has to be the options trading fees and overall fees in general.
Features and Primary Uses
At this point, it's probably clear to you which broker is stronger in which areas. However, let's go into the details of their features so you can get some more help in deciding which one you want to go for.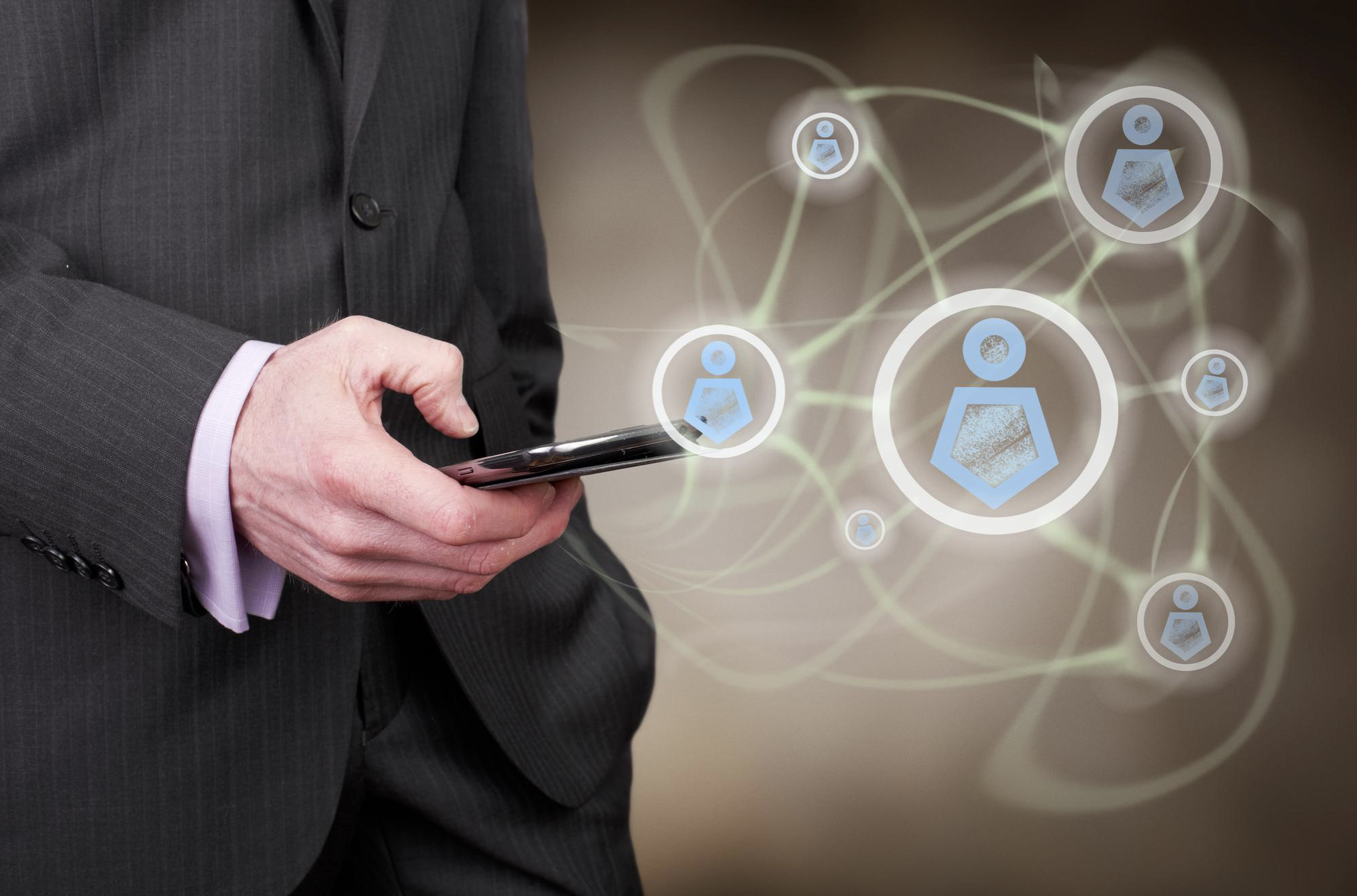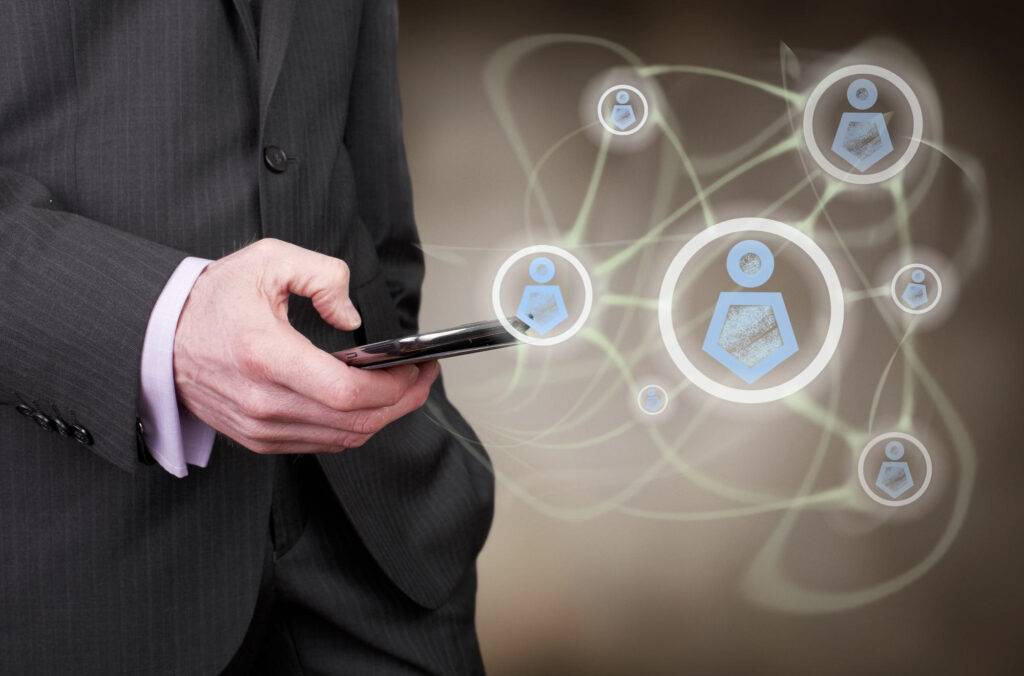 Trading Fees
The first thing to know here is that the difference their trading fees are not huge. Yes, one's a bit more affordable than the other but it can't really be a decisive factor for you if you are not extremely tight on budget. E*Trade on the whole has more reasonable fees, such as the $0.65 per options contract for up to 29 trades in a quarter. As soon as you hit 30+ trades in a quarter, your fee goes down to $0.50 per options contract.
The base options trading fee on TD Ameritrade is the same i.e. $0.65 but it never goes down. For futures contracts, you'd pay $1.50 on every contract with E*Trade whereas $2.25 per contract with TD Ameritrade. Last but not least, TD AmeriTrade's margin rates are also higher than E*Trade's.
Investment Options
It's quite close between the two when you look at the number or types of instruments they offer you for trading. They both offers you tradable instruments in 8 different categories. Whether you are looking to trade ETFs, CDs, stocks, futures, options, bonds, and what not, you will find them on both broker's platforms. Which broker you pick might come down to the fees you pay on trading these assets.
Investment Plans
It's yet another area where both these brokers are pretty neck and neck with each other. However, if you have to be picky, you can pick TD Ameritrade for offering you a tad bit more options in each category. For example, it has 6 accounts in the Standard category and 7 in the Retirement accounts category, whereas E*Trade has 3 and 6 in the same categories respectively.
Now, E*Trade does offer 5 different retirement, profit-sharing, and investment-only accounts to small businesses, TD Ameritrade takes things up a notch with offering the same and some more. Its specialty category definitely stands out by offering Limited Liability, Partnership, Trust, etc. account options.
Education
There is plenty of educational material available from both brokers. Unlike many others out there, they don't force you to sign up with them before you can access their educational material. The good news is they both have their training and educational material in multiple formats i.e. you can either read informative articles or watch explainer videos to learn basic as well as difficult trading concepts.
Customer Support
Let's start by talking about their FAQs. They both have plenty of these FAQs on the website. However, there are definitely other customer support elements that set them apart. E*Trade offers you with 24-hour support from Monday to Friday only.
On the other hand, TD Ameritrade has its lines open for you to call 24/7. How TD Ameritrade stands apart is by offering you separate phone numbers for support in Spanish and Chinese. It has a separate phone number for other international customers.
Trading Platform
They both offer some great trading platforms, and the fact that they are available on your desktop computers, tablets, and smartphones makes things even better. You can trade from the comfort of your home or while traveling.
Their mobile platforms can be downloaded on Android phones and iPhones. Better yet, both brokers' platforms are compatible with Apple Watch. Both brokers are doing a great job of offering web platforms that don't need any downloading. You can use them any time you want using all major browsers.
Which One Should You Pick?
Which one you pick comes down to your preferences. Yes, it might sound like a cliché but that's the truth. TD Ameritrade may sound a bit more expensive, but it has better customer support, more investment plans suited to different types of individuals and entities, and shorter transfer processing times. E*Trade, on the other hand, offers a variety of retirement and standard brokerage accounts along with the account option for minors for much lower fees. Don't forget that its margin rates are also lower than TD Ameritrade's.
If a verdict has to be given at any cost, then small businesses will find more options at TD AmeriTrade and first time investors will find E*Trade more fitting according to their budgets.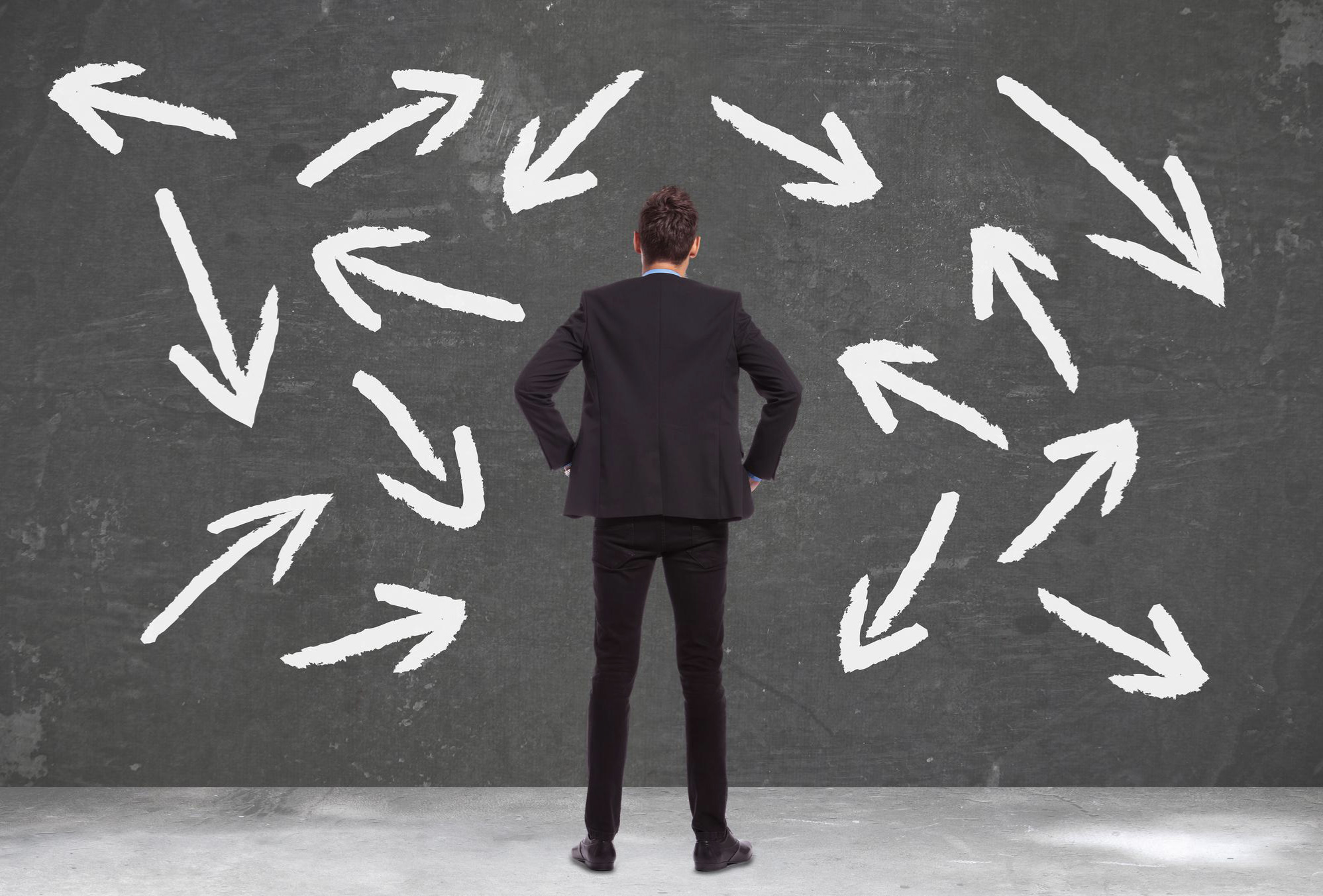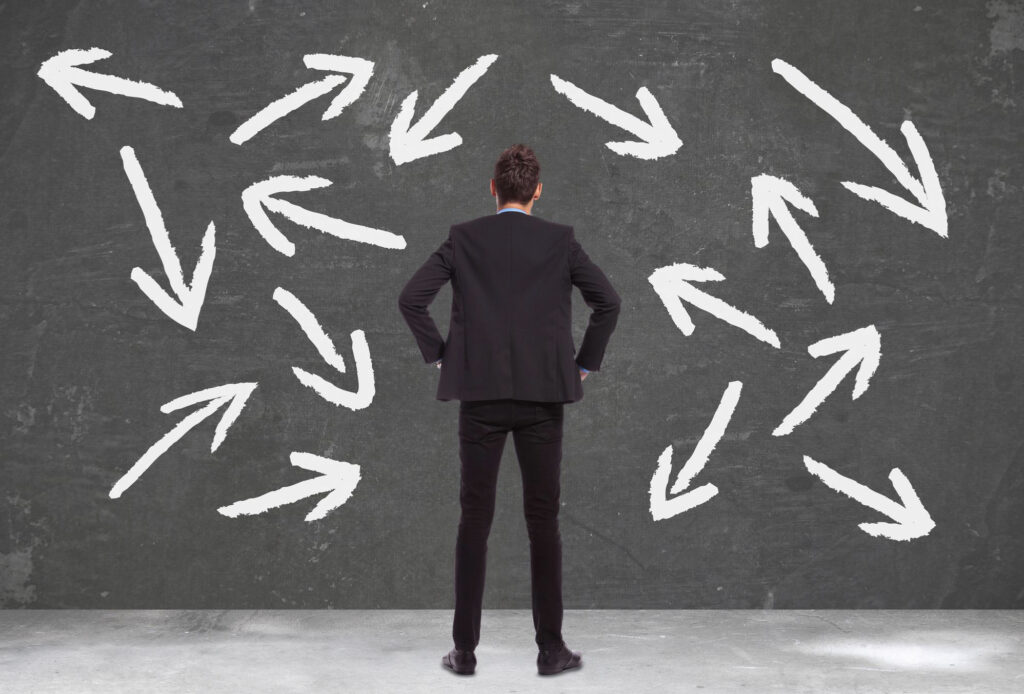 Final Thoughts
The E*Trade vs. TD Ameritrade comparison is only to give you an idea how these two brokers fair against each other in terms of their features. However, you can't take away the fact that they are two of the most reliable, trusted, and well-established brokers on the internet with multiple awards to their names. Their list of tradable instruments is impressive and the account options are better than most other competitors on the market. Not to mention you can trade options, ETFs, and stocks on the US exchanges without paying any commissions regardless of which broker you join.