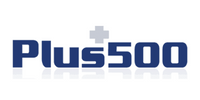 Plus500 provides CFD trading across multiple markets.
Its user interface is simple to navigate across the web and mobile devices.
Plus500's fees are highly competitive with the industry.
Pros
Support for a wide range of markets, including forex, crypto, options, and shares.
Zero dealing commissions and competitive spreads.
Regulated entity whose parent company is listed on the LSE.
Cons
Does not support CFD trading for U.S. investors.
Plus500 has some security blemishes in its history and has been fined by the FCA.
Does not support trading platform MetaTrader.
Plus500 Highlights

| | |
| --- | --- |
| 💰 Account Minimum | $100 |
| 💸 Commission Fees | None |
| 💼 Investment Options | CFDs on Forex, Shares, Commodities, Indices, ETFs & Options |
| 🤖 Robo-Advisor | No |
| 📊 Research and Analysis | +Insights feature |
| 📱 Mobile App | Yes |
| 🏦 Retirement Accounts | No |
| 🎓 IRA Accounts | No |
| 📈 Trading Platform | WebTrader and Windows 10 Trader |
| 📞 Customer Service | 24/7 online chat and email support |
| 📚 Educational Resources | No |
| 🌕 Fractional Shares | No |
| 🌱 Socially Responsible | Yes, ESG policy |
| 🌎 International Investing | Yes, over 50 countries |
| 💳 No | No |
| 🔍 Margin Trading | Yes, up to 1:30 leverage |
| ⚙️ Options Trading | Yes, CFDs on options |
| ₿ Cryptocurrency Trading | Yes, CFDs on cryptocurrencies |
| 🛡️ Account Security | SSL encryption and segregated bank accounts |
| 💹 Leverage | Up to 1:30 for retail clients and up to 1:300 for professional clients |
| ⚖ Regulation | Licensed and regulated by a variety of global leading regulators |
Introduction
In this article, we will review Plus500 as an online broker. We will explore some of the key features that are most important to traders, including the user interface and experience, trading platforms and investment options, safety and security, fees, and more.
Additionally, we will identify the markets you can trade on Plus500. You will learn what to expect in terms of pricing and what other users have to say about the platform. By the end of this review, you should be able to assess whether or not Plus500 is an online broker that will meet your needs as an investor, whether you are new to the markets or a sophisticated trader.
Plus500 Background and Company Information
Plus500 is an online broker that is based in London. The broker was founded in 2008 as a PC-based online trading platform. In 2010, the company introduced its maiden web app for mobile device users and then expanded into the iPhone suite of products in 2011. In that year, Plus500 rose to become one of the top-rated apps for CFDs on Apple products.
Plus500's parent company, Plus500 LTD, became a publicly traded company in 2013, listing on the London Stock Exchange (LSE). It then began to expand its operations into other jurisdictions including Australia, Cyprus, Bulgaria, New Zealand, South Africa and Israel. Today it is available in more than four-dozen nations.
Plus500 introduced share trading to its users in 2021, the year it says its customer base reached 20 million. That is the same year it entered the U.S. market with futures trading via TradeSniper. Today it is included among the FTSE 250 members.
Plus500 specializes in contracts for difference (CFDs) across markets including shares, forex, indices, commodities, cryptocurrencies, ETFs and options. This broker is popular for inking partnership deals with professional sports clubs, including BSC Young Boys, Atalanta B.C., Atlético de Madrid and Legia Warsaw.
In the U.S., it has a sponsorship deal with the NBA's Chicago Bulls and launched a branding campaign with famous actor Kieffer Sutherland in 2022.
Plus500 is regulated by the Financial Conduct Authority in the U.K. for CFDs, while its subsidiaries are also regulated in those regions. Other regulators include the the Israel Securities Authority (ISA), the Cyprus Securities and Exchange Commission (CySEC) and the Australian Securities and Investments Commission (ASIC).
User funds are kept in segregated bank accounts and they offer around the clock customer service. To begin trading, users must complete a verification process. Traders who have had a positive experience find it reliable, fast and trustworthy.
Plus500 User Interface and User Experience
Plus500's user interface is considered to be easy enough to navigate with many of the tools that traders are looking for. The broker describes its trading platform as "understandable" with simple navigation, whether you're trading on the web or via mobile device on iOS or Android.
Build watchlists, harness charting capabilities and then place your trades when you are ready. Take advantage of advanced charting features that are designed for technical traders across different time periods. If you are looking to access MetaTrader, you will have to go elsewhere as Plus500 doesn't support this popular trading platform.
A side-bar menu will help you navigate to its Plus-Insights feature, while you can also learn what other traders are doing. By selecting a trend to analyze, Plus500 will reveal the leading 10 results among users of the platform. Plus500 displays these results in a logical order, from top to bottom, with a visual scale that reveals the relative differences among them.
You can also learn the most popular markets to trade, the most highly traded instruments and the markets with the best returns. Also, you get the option to customize your searches by selecting the filters you desire to support your trading strategy.
Mobile users have described the platform as incredibly user-friendly and easy to navigate, which has made trading a pleasant experience for them. Beginner traders might find the mobile app to be user-friendly and not intimidating.
However, not everybody is a fan. Some users have complained that the mobile app is extremely difficult to use and lacks a lot-size feature for buy/sell activities. The broker has explained that it doesn't provide instruments in lots. Instead, different instruments have different unit amounts, which can basically be adjusted to a user's desire.
One user described Plus500's charting UI as difficult to work with. Yet another complaint is that the app requires users to provide credentials on a frequent basis, which other traders might find as a security feature rather than a bug.
Plus500 Trading and Investment Options
Plus500 supports trading in CFDs across multiple markets including indices, forex, commodities, shares, options, crypto and ETFs. CFDs give traders the opportunity to speculate on the direction of an underlying asset's price and are generally used for short-term investments. However, Plus500 does not provide CFD services to residents of the United States, but U.S. users can trade futures.
This broker supports trading in more than 60 forex pairs with leverage of up to 1:30. Plus500 gives the example of funding GBP 100 on a position and gaining the effect of GBP 3,000 in capital. Trading tools include stop loss, stop limit, and guaranteed stop to help users limit any losses and capture profits.
On options, Plus500 supports call and put options with up to 1:30 leverage. Traders can set price alerts and access tools like stop loss and trailing stop to handle risk. Options products include gold, natural gas, oil, Apple, Tesla, Microsoft, Meta and more. You can access a full list of options contracts here. 
Plus500 also lets users trade share CFDs across major markets with leverage up to 1:30. Share CFDs are broken down by category including popular, cannabis, U.K. and USA. Meanwhile, indices are broken down by country, sector or category such as ESG.
Trading Fees and Charges
As far as trading fees and charges, Plus500 offers zero dealing commissions and what it considers to be tight spreads. The spread is how Plus500 earns money. There are zero fees for deposits, forex quotes, charts and graphs, CFD prices, opening/closing trades or rolling a position.
However, users might experience fees for other activities, such as overnight funding, currency conversion, a guaranteed stop order or inactivity after three months without logging into an account. This broker doesn't charge users for making deposits or withdrawals, which is a plus.
Leverage and Margin Trading
Leverage is a feature that lets traders bolster their exposure to a financial instrument without having to fund the entire transaction out of their own pocket. Margin is the mechanism that allows you to trade using leverage.
To open a position, you are responsible for a small percentage of the total value of the trade, known as the initial margin. Maintenance margin will keep the position open and it represents 50% of the value of the position. When you use margin, you become entitled to the outcome of the entire position, for better or for worse.
Plus500 supports trading in shares through CFDs across leading markets such as the U.S., U.K., Germany and others using leverage. It also supports leverage in forex CFDs. The broker provides access to tools to help you become a better trader using leverage.
Users can add leverage of up to 1:3 on share CFDs and forex CFDs.
Crypto Trading Options, Including what Cryptocurrencies are Available
Plus500 also supports cryptocurrency CFD trading with leverage up to 1:2 around the clock. The broker supports leading cryptos including Bitcoin, Ethereum, Litecoin, Stellar, Bitcoin Cash ABC, Cardano, NEO, EOS, IOTA, Solana, VeChain, Polygon, Polkadot, Axie Infinity, Uniswap, Filecoin, and Chainlink.
Considering that users are trading crypto CFDs, they don't have to worry about opening an account on a cryptocurrency exchange or managing their own wallet. However, it also means they don't own the underlying assets or have any rights to them.
Plus500 supports a number of cryptocurrencies that are active in the decentralized finance (DeFi) market, which is more than some other online brokers offer.
Plus500 Safety and Security
Plus500 holds customer funds as required by the U.K. FCA's client money protection regulation. This means that client funds are kept in segregated bank accounts. Plus500 vows not to use client funds for its own hedging activities.
If Plus500 were to become insolvent, customers are protected by the U.K.'s compensation fund, called the Financial Services Compensation Scheme (FSCS). In this case, the regulator would attempt to pay any funds owed to users.
Plus500 also urges users to take proactive precautionary measures, such as two-factor authentication (2FA). This step is designed to strengthen the security of an account beyond just a single password layer.
While the broker doesn't require users sign up for this feature, it recommends it.
Plus500 has faced some challenges, including an accounting mistake in 2017 that omitted a negative revenue impact of more than $100 million from its financial results. Also, while Plus500 is overseen by the FCA, the U.K. regulator in 2012 fined the broker over GBP 205,000 for not making accurate and speedy transaction reports involving CFD transactions to the regulator between 2010 and 2011.
Meanwhile, one user from Australia complained about not being able to close a position during a volatile market. The broker encouraged the user to contact its customer support so they could help him out.
Another user from Germany also had a negative experience. This individual said he experienced a data protection breach when he made deposits to the trading platform and says the broker requested proof that those deposits were actually made. The user attempted to provide evidence but says it was not sufficient for the broker. He believes anti-money laundering was the last thing on the broker's mind and hinted toward taking legal action.
He wouldn't be the first. In 2021, a Tel Aviv District Court allowed a $29 million class-action complaint against Plus500 for alleged manipulation and blocking trading for a 90-minute span, mostly for put options, preventing customers from exiting their positions.
Plus500 Customer Support and Education
Plus500 lets you begin with a demo account to learn the ropes of the platform. Users seem pleased with this demo account and consider it a good place to learn. Plus500 offers online support to users via a web page that can be accessed 24/7. Support can also be contacted via WhatsApp. Plus500 does not offer phone support.
Users tend to have a positive experience with Plus500's demo account, where they can learn to trade. Users tend to agree that Plus500 is a good broker for novice traders.
However, there are many customer complaints about Plus500 on Trustpilot and on mobile app reviews that criticize the trading platform for various issues.
Plus500 customer support is responsive to user reviews, often answering on the same day that the remarks are published. However, they tend not to address specific issues on public reviews and instead point disgruntled users to the customer support directly.
On the negative side, a user described the platform as mediocre and found that it crashes frequently when valuable trades are at stake.
Another user quipped that the margin required for leveraged trading is too high, as is is the withdrawal minimum. That same user described customer support as superb but also warned other traders to watch out for the leverage. A customer who is otherwise content using this broker would like to see split-screen support.
Users have also had positive experiences on Plus500, describing the broker as amazing, convenient and simple to use. One customer who otherwise likes the app would like to see more U.S. share CFDs listed for trading, saying the "current list is very dry."
Plus500 has a Trading Academy through which users can gain foundational knowledge about the platform as well as trading. The broker offers how-to videos, an e-book and more.
Plus500 also offers risk management tools to help you trade, including stop limit, stop loss, guaranteed stop and trailing stop orders. Users can stay current on the headlines with a news and market insights feature. Users can also receive alerts via email, push notifications or SMS.
Plus500 Fees
Plus500 charges no dealing commissions, making it competitive with many of its online broker peers. Instead, it earns its revenue from bid/ask spreads, which according to the broker are among the tightest that the industry has to offer.
When a trader opens a position, they are required to pay the spread fee. It's built into the broker's quoted rates so you won't see another spread fee tacked on later, which scores points on transparency.
Plus500 charges commissions on share CFD trading. In the U.S. market, it's $0.006 per share while the broker charges U.K. customers 0.045% with a minimum of GBP 2. Plus500 has published a fee table that details what you can expect to pay for trading shares in different jurisdictions that can be accessed here.
Plus500's spread model is two-pronged, comprising a dynamic spread and a spread. The dynamic spread is continually tweaked based on the market spread as it relates to a position. The spread generally stays constant based on the broader market activity during the open position.
During times of high market volatility, spreads could jump to a different level based on the underlying market conditions. This may explain why users have described spreads as "wild" at times.
There is an inactivity fee of as much as $10 per month if you fail to log into your account for three months.
Plus500 does not charge users any deposit or withdrawal fees and strives to cover most payment processing fees. However, an overnight fee could be added to an account if a position is held after the overnight funding time.
This broker charges a currency conversion fee on trades that are denominated in a currency that is different form the account's main currency. It could be as much as 0.7% of a net profit or loss.
Plus500's fees are competitive with its industry peers, including eToro. Similar to IG, Plus500 does not charge deposit or withdrawal fees.
Something to keep in mind about Plus500's fees is that they can be variable and therefore can change for the worse during times of heightened market volatility. This could explain why some traders are surprised to see lower profits than they expect. Plus500 stands out for not charging traders fees for opening or closing trades.
Fees Breakdown
Plus500 charges a range of fees for trading and investing on the platform. These fees can include commissions, spreads, and other charges depending on the type of financial product being traded. Overall, fees on the platform are generally competitive with other online brokers, and are transparently listed for users to review.
Conclusion
Plus500 is a go-to broker for CFD trading across a wide range of markets, including forex, shares, cryptocurrencies, options, futures and more. It operates in multiple jurisdictions and is regulated by the U.K.'s FCA.
As a CFD broker, Plus500 is a one-stop shop and should have everything you need. Traders would like to see them offer more options on leverage, but that doesn't seem to be a deal-breaker for them.
The zero dealing commission model is fiercely competitive with the industry, and fee spreads seem reasonable though as one user put it can be wild at times.
Something that could deter some users is the lack of support for any outside trading platforms like MetaTrader. However, Plus500 offers its own suite of trading tools and charting capabilities to support users.
Plus500 could improve its customer service. While there are plenty of positive experiences, there are also a number of complaints. The negative experiences tend to involve user accounts being closed suddenly, trades that seemingly could not be closed on demand during volatile markets, and withdrawal amounts that were lower than anticipated. On these issues, the platform could offer better communication.
The demo platform is a welcome feature that helps users, including novices, get acquainted with the platform. However, it's hard to ignore the blemishes in Plus500's security history, including a class-action lawsuit filed by frustrated customers and fines by the FCA.
Overall, if you're looking to trade CFDs, Plus500 has a lot to offer. You just might want to proceed with caution.
FAQ
Are there any payment processing fees?
Plus500 will not charge users payment processing fees. However, a user's financial institution might charge fees for transferring funds in and out of an account.
Could I open multiple accounts on Plus500?
The broker advises against this and says it has the authority to close any given account as it sees fit.
What do I need to know about withdrawals?
If you fund your account with a credit card, the broker's go-to method for withdrawals will be to send funds back to that card even if you select a different withdrawal method. Also, withdrawal requests take one-to-three business days to be completed.
Risk Disclaimer
StockHax strives to provide unbiased and reliable information on cryptocurrency, finance, trading, and stocks. However, we cannot provide financial advice and urge users to do their own research and due diligence.
Read More