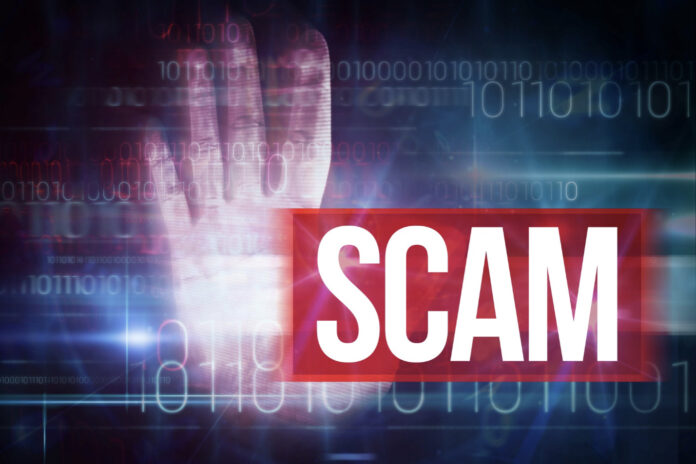 Summary 
Online trading platforms and trading brokers have become ever more present due to the recent surge in cryptocurrency and coin-based trading. Historically, trading was a manual activity done by stockbrokers or other licensed professionals.
Now as the trading world is being adapted to a digital environment, trading has become a popular online service offered by a countless number of web-based brokers or platforms. With this digital evolution, deceitful and fraudulent trade broker platforms have become inevitable cancers.
Undoubtedly, there are legitimate and trustworthy trade brokers online who sincerely want to be of service to investors. Not all trade platforms are scams. Just, unfortunately, more online-based trade platforms are scams than real reliable brokers. Finixio Ai is one such trade platform that has proven itself to be fraudulent and a complete scam.
Finixio Ai has made big promises about what investors can earn using its services. Unfortunately, it does not even deliver on such promises, but intentionally tries to scam innocent clients. Finixio Ai, through fictitious reviews and testimony, has received praise.
It is imperative not to be fooled by the lies that are being spread about the trading platform service. Do not fall victim to a Finixio Ai scam. This platform is out to steal and steal aggressively. It has no mercy in taking one's life savings. Below are key red flags that point towards Finixio Ai's true identity and what it hopes to accomplish.
Fortunately, if you have not already invested money in Finixio Ai, you now know the truth. Your hard-earned life savings can be protected and not lost in this scam. For future investing, it is imperative that you recognize core signs which suggest a platform is deceitful. Finixio Ai can serve as an example of what to look out for.
What is Finixio Ai? 
Finixio Ai appears to be a reliable and easy-to-use trading platform for cryptocurrency and derivative-based stocks, bonds, and Forex. It promises great rewards and a simple process to invest smartly. Unfortunately, our research and testing have shown that Finixio Ai in actuality is the polar opposite. The platform is not only unreliable and lacks essential features any investor would deem necessary but is a complete scam!!
| | |
| --- | --- |
| Pros | Cons |
| Customer-centric platform | Not Regulated by a Reputable Organization |
| Available in all 50 states | Limited Assets Available |
| Solid Initial Customer Service | Does Not Work as Advertised |
| | Account Locking and Payout Challenges |
The Positives 
Finixio Ai has three central "pros" and they are all about building rapport with clients. Once investors are hooked into the platform's services, its true colors become clearly evident. With a customer-centric platform, Finixio Ai wants investors to easily adapt to and get comfortable with the platform. This, in turn, demonstrates a positive user experience to said clients.
Finixio Ai is available in all 50 states and for good reason. The platform wants to be accessible and appear reliable. There is a noticeable amount of trade brokers that are only available in some states. With Finixio Ai live all around the country, it can grab the attention of and scam way more investors. This accessibility appears to be a positive for clients, but in reality, is an aid Finixio Ai uses to take advantage of more clients.
When the investor experience begins, Finixio Ai does offer a solid customer experience. Again, this is to build rapport and help investors feel comfortable with the platform. Once significant funds enter the picture, Finixio Ai becomes very quiet and will rarely respond to client comments or questions. If a representative does respond, the answers are vague and are not satisfying. Most responses are complete lies trying to cover the platform's scamming.
Finixio Ai will lie time and time again about your investment progress. It will state you are earning, when in fact you are losing. No former investors with Finixio Ai have reported real profits that entered their bank accounts. Any earning shown on the platform is either completely false or unclaimable due to an account lock.
Massive Cons That Cannot Be Ignored 
Finixio Ai has significant cons that cannot be ignored. These flaws are large red flags that should alarm any investor, experienced or new. Below are five central negative attributes of Finixio Ai.
Finixio Ai is Not Regulated by a Reputable Organization  
Every legitimate trade platform is under the supervision and jurisdiction of a reputable and respected organization such as the U.S. Securities and Exchange Commission (SEC) or the Financial Conduct Authority (FCA).
Proper regulation is crucial, because there are many platforms just like Finixio Ai that want to lure investors in, and consequently steal money from them. If a platform is not regulated by a recognized and respected organization, clients should not trust it whatsoever. Be sure to examine what organization is regulating a trade broker or online platform. This can make a world of difference.
Limited Assets Available 
Even if this platform was not a scam, its assortment of assets available is highly unattractive. Finixio Ai has a limited amount of cryptocurrency, Forex, stocks, and bonds available for trade. Even more critically, all cryptocurrencies, Forex, stocks, and bonds are derivative securities and are not real tangible assets. Cryptocurrency is Finixio Ai's specialty. Since coin-based currency is digital, it is more convenient for platforms like Finixio Ai to scam.
Finixio Ai uses coin-based trading to promote lucrative results. It advertises that cryptocurrency is the most dominating trading trend in the market today and with its services, trading crypto can be less risky and reap more rewards. With Finixio Ai, trading is not only extremely risky but a poor investment decision. The trading platform will take your funds and rob them from you.
Finixio Ai Does Not Work as Advertised 
Finixio Ai promotes itself as a simple and effective way to invest. Through its easy-to-use platform, the platform advertises a straightforward step-by-step process on how to invest, reap rewards, and get paid. Unfortunately, the actual process is far more complicated, and investors cannot receive the financial returns due to them. Therefore, Finixio Ai does not work as advertised. This is just one example of why the platform cannot be trusted.
Finixio Ai Account Locking and Payout Challenges
Finixio Ai purposely locks investors out of their accounts so they cannot claim financial profits. The trading platform promises massive profits for investors, but never delivers on such a promise. Finixio Ai attempts to show investors a positive return on investment. If clients see a profit on paper this boosts their confidence in the platform. In most cases, this profit number is completely fake. If there are any real gains, Finixio Ai will steal the profits. Finixio Ai clients who are being completely honest will admit that they have significant payout challenges. Payout simply does not happen.
Finixio Ai is a SCAM 
It is clear from all the negatives highlighted that the Finixio Ai scam is true!! This platform promises profits to innocent investors and without remorse takes their investment for personal gain. Finixio Ai cannot be trusted at all.
Unfortunately, there is no way for clients to get their money back from the Finixio Ai scam. Once the money is placed into the Finixio Ai platform, investors can consider it gone. No recovery method is available to get reimbursed for losses.
Finixio Ai Convinces Traders That Its Platform Can Do All of the Hard Work 
When one invests in a cryptocurrency or other trade form, extensive research needs to be completed in order to make calculated risks. Finixio Ai claims that its platform will complete all the necessary research and make wise decisions for investors. This claim is false!! A platform can provide attractive resources, but one should never rely solely on a technology platform to make trading decisions.
Finixio Ai's platform wants to control the narrative and convince investors that it is making intelligent and calculated decisions on their behalf. Nothing could be farther from the truth. A platform cannot do all the hard work for investors. Finixio Ai's emphasis on its platform's capabilities is a significant red flag.
Account Options 
Additional negatives about Finixio Ai include:
Its History and Founding are unclear: Investors cannot learn who or what is behind the platform
The platform does not require identification: Investors are not required to identify themselves before trading
All the good reviews are fictitious: There are positive reviews online, but they are on sketchy sites.
Its Creator is a fake profile: The creator of the platform's photograph is a stock image.
The Bottom Line
Finixio Ai is one of many fraudulent trade brokers or platforms that is easily accessible to online investors. Our research has indicated that this platform is indeed a scam. It promises to reap attractive returns, but in actuality unapologetically steals hard-earned money from innocent clients.
Red flags of Finixio Ai include that is not regulated by a legitimate organization, offers a limited collection of tradable assets, does not work as advertised, purposely locks accounts, does not pay out returns, has an unclear historical background, does not require proper identification, and has a fictitious creator.
It is important to note additionally that the good reviews about Finixio Ai are just as much of a lie as the platform itself. These reviews claim great experiences with satisfying investment earnings, but every single former client we have been in contact with has explicitly told us that they not only did not receive any earnings but lost every dollar they funded into the platform.
Finixio Ai cannot be trusted!! There are legitimate brokers online who have your best interests in mind. Conduct detailed research to determine what company or platform is the best fit for you. Investing smartly is of the most extreme essence to investors, and we can say with complete positivity that Finixio Ai is a bad choice that can have terrible consequences.